14 Hidden Gems You Need To Visit In The USA
Grounded Life Travel is supported by its audience. When you purchase through links on our site, we may earn an affiliate commission.As an Amazon Associate I earn from qualifying purchases. List of everything we use in our travels.
The United States of America is a very popular tourist destination and rightly so. There are many popular things to see but we are here to share some of our favorite hidden gems in this great country. From obscure national monuments to tiny towns across America, this list will give you a better taste of the USA. You will also find them more enjoyable as they are not full of other tourists.
1. Twin Falls, Idaho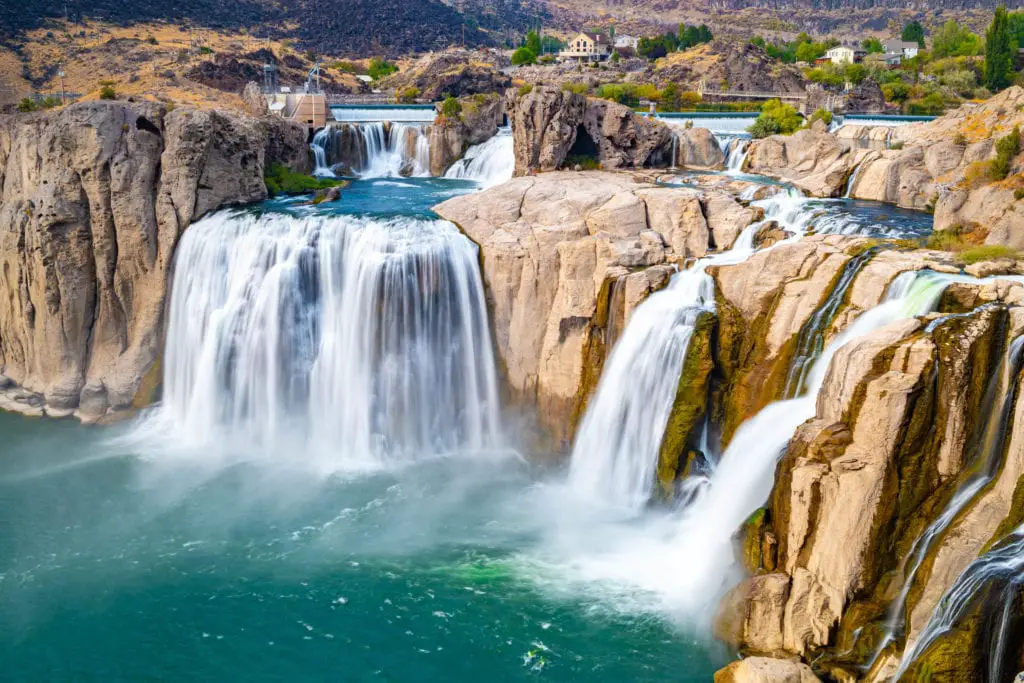 Twin Falls, Idaho is a great little city in south edge of the state. It is the gateway to to Snake River Canyon. From here you can easily venture to Shoshone Falls, which is certainly worth visiting. Other notable spots in the area are Minidoka Internment Camp Monument, Perrine Bridge and the launching point for Evel Knievel's famous jump attempt. You will not be disappointed in a visit to this great city.
2. Craters of the Moon National Monument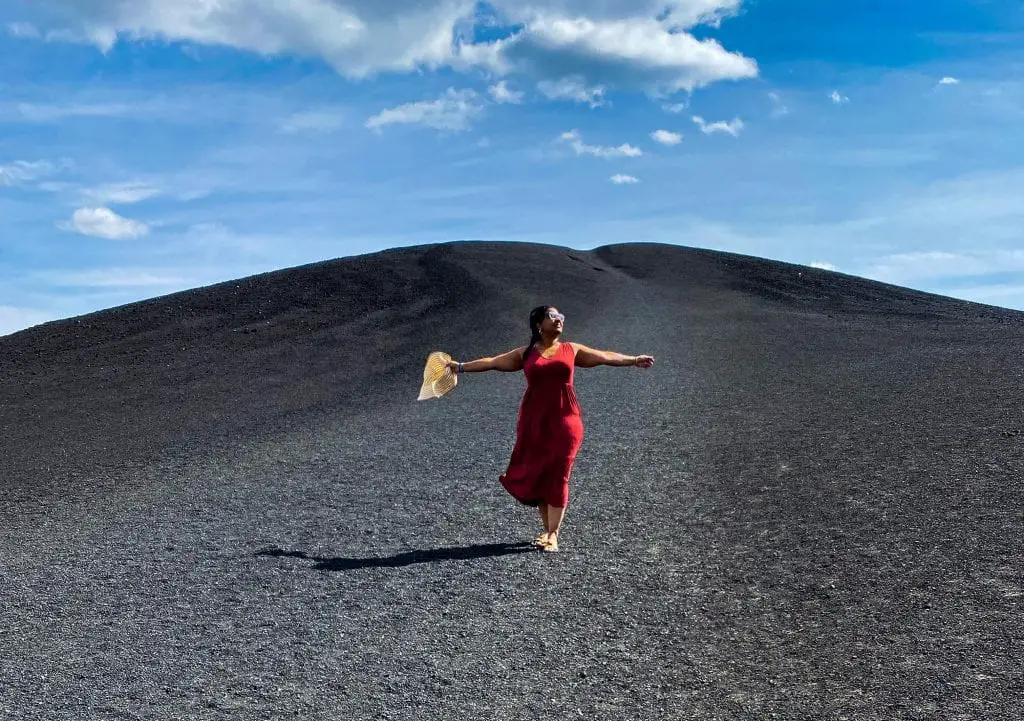 Not far from Twin Falls between the cities of Arco and Carey you will find Craters of the Moon National Monument. After our visit, we decided this really should have national park status. The landscape at Craters of the Moon was created by lava flows over many years. This frozen lava remains in much of this 750,000 acre park. You can easily drive the scenic route with quick stops along the way or you can stay and hike but be aware of the high winds, it will make things more challenging.
3. Amarillo, Texas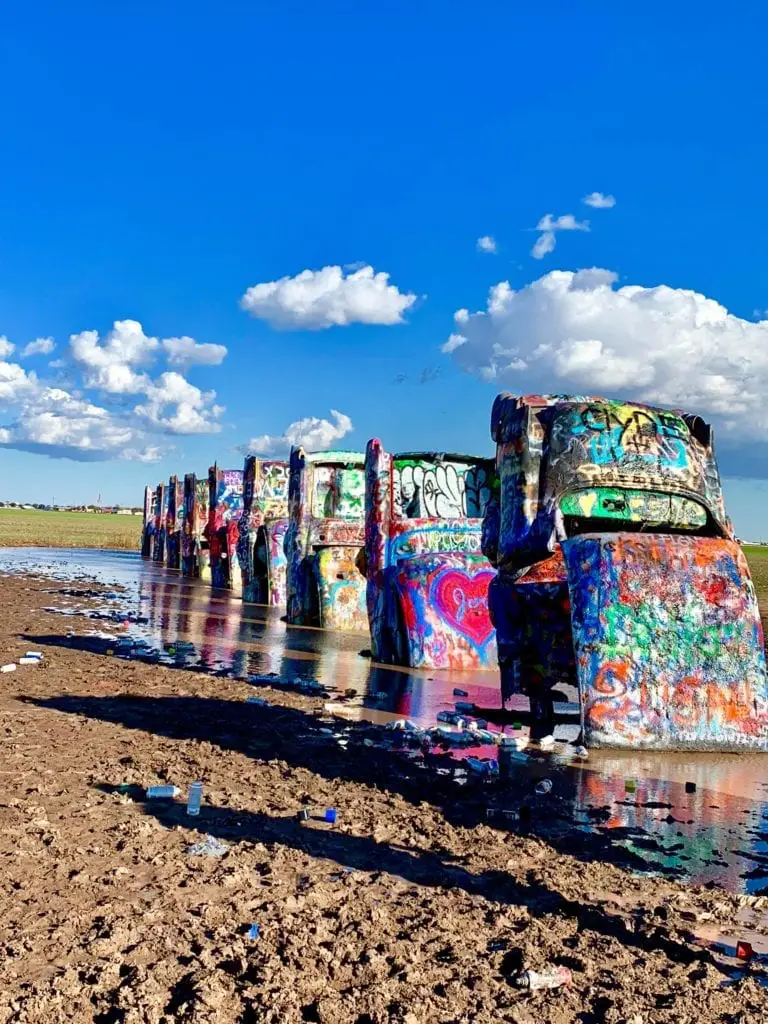 Amarillo sits in the panhandle of Texas. Although Cadillac Ranch is one of the most popular destinations in Amarillo, there is much more to see. Cadillac Ranch is an art installment on old Route 66. You can see it from I-40 as you travel along. There are many fun Route 66 type things to do in Amarillo but you can also head to Palo Duro Canyon State Park for some great outdoor time.
4. Wall, South Dakota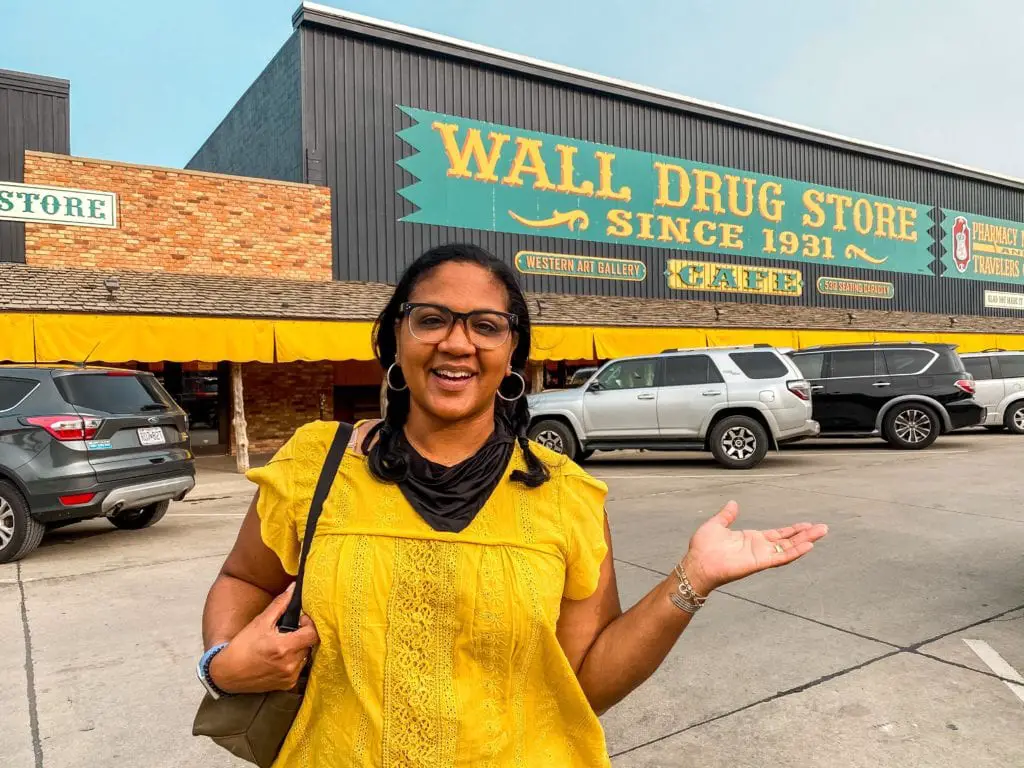 I know, you've probably never heard of Wall, South Dakota but stay with me. This little town with a population of less than 1,000 is home to Wall Drug. Ok, that may not sound that fun but it really is. It started as a drug store and grew from the famous "free ice water" offered by the founder it the early 1900's. It is known as the "window to the west" or the gateway to Badlands National Park. If you are headed to Badlands, Mt. Rushmore or even Needles highway then you should be sure to stop in this town.
5. Valley Of Fire State Park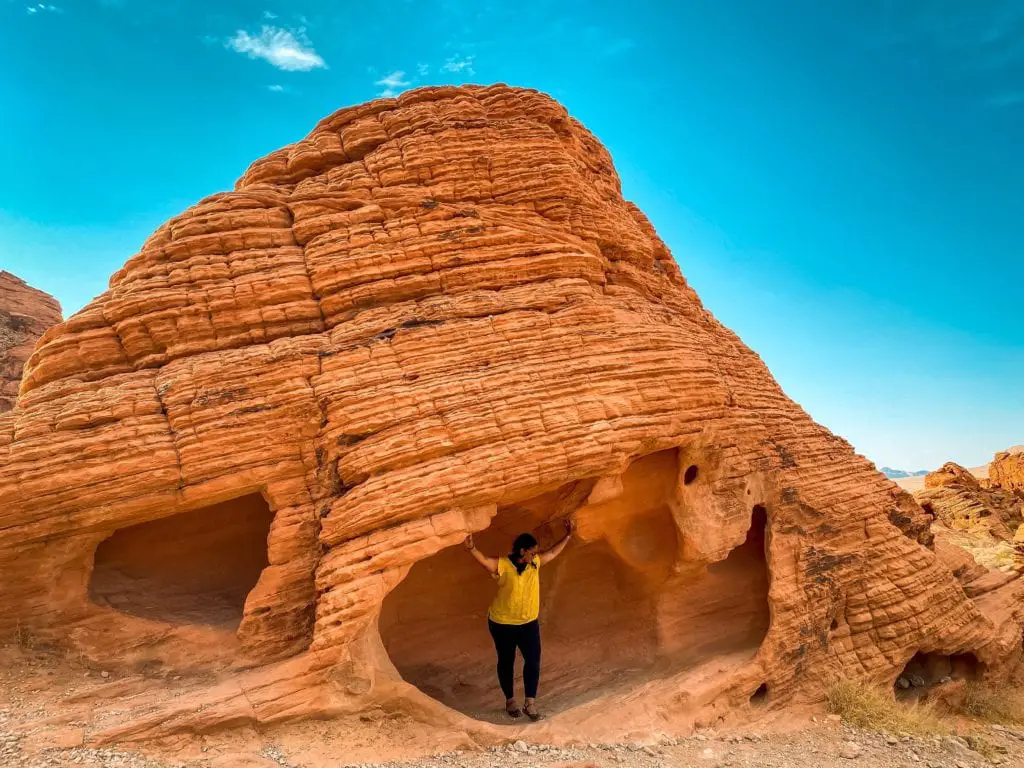 Valley of Fire State Park is about a 45 min drive from Las Vegas. It's a great day trip option if you are looking for a break from the strip. It is a 46,000 acre park filled with red rocks and trails. Go early in the day, there is so much to do you will likely run out of time before you do everything you planned to do. From the beautiful drives to the gorgeous hikes this park has something for everyone. There are several wheelchair accessible trails and viewpoints.
6. North Cascades National Park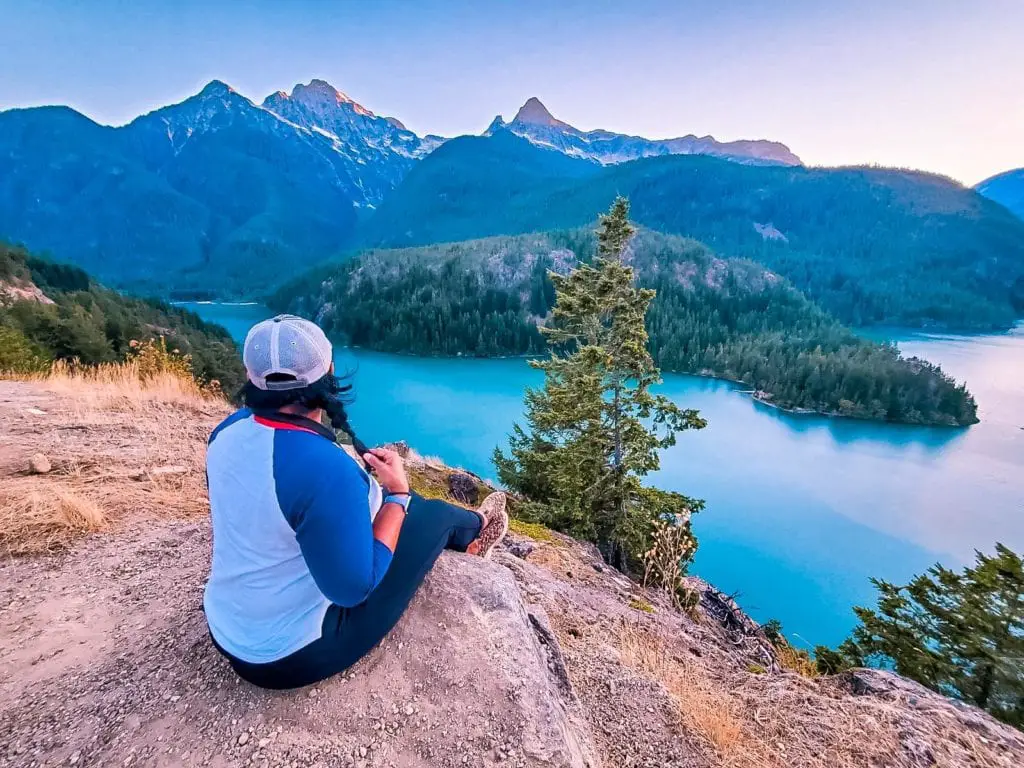 Less than 3 hours from Seattle is a serene, alpine landscape that beckons you to come. This park has everything from water sports, to hiking, biking and scenic drives. This national park has more than 500,000 acres. You can even spot wildlife here like grizzly bears and gray wolves. You can also find over 200 species of birds. It is an outdoor lovers paradise. Don't miss this gem in Washington state.
7. Tucumcari, New Mexico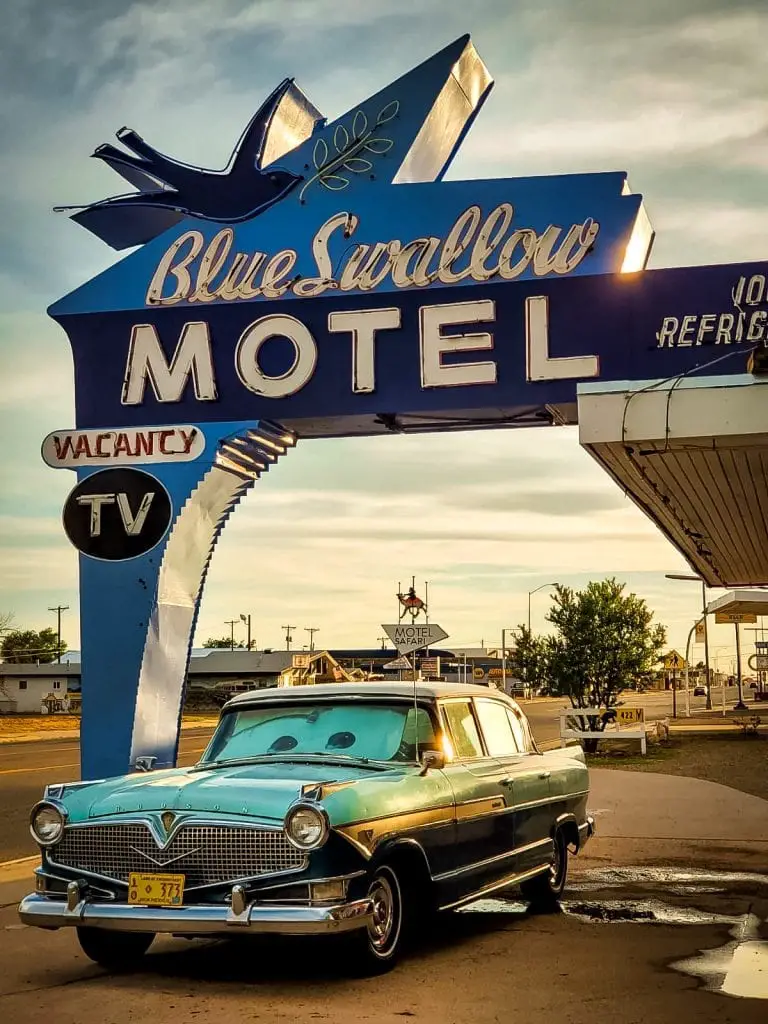 Route 66 lovers will enjoy a stop in this iconic town. You can stay in one of the many preserved motels along the old Route 66 road. There are plenty of exhibits and photo taking opportunities along the way. You can also pop into one of the many diners still serving burgers and malts with a mix of a more modern menu. If you are looking for a bit of history and nostalgia then Tucumcari, New Mexico is the place for you along Route 66.
8. Minutemen Missile Silo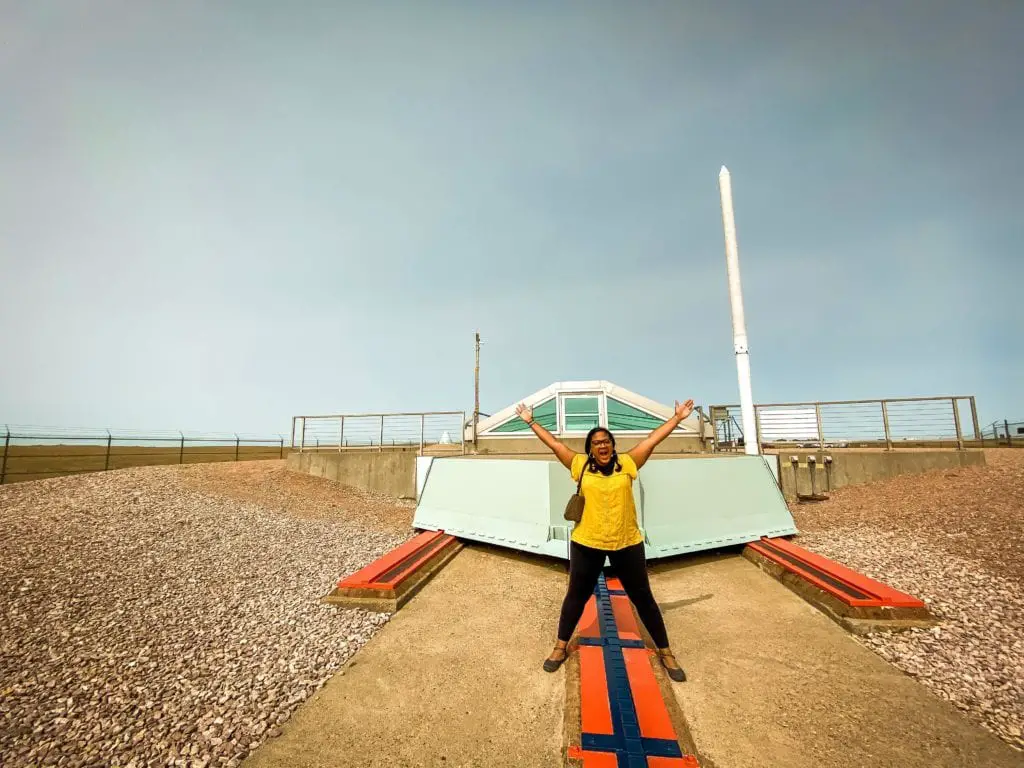 You will be surprised to know you can visit a missile silo. During the Cold War, there were about 1,000 of these hidden in plain sight along the Great Plains in the USA. This is such a rare and special opportunity to walk into this site, you can still see the missile in the launch pad (but obviously not armed). There is also a visitors center a few exits up the road. Don't miss out on this unique opportunity to explore a missile silo.
9. Mt. Rainier National Park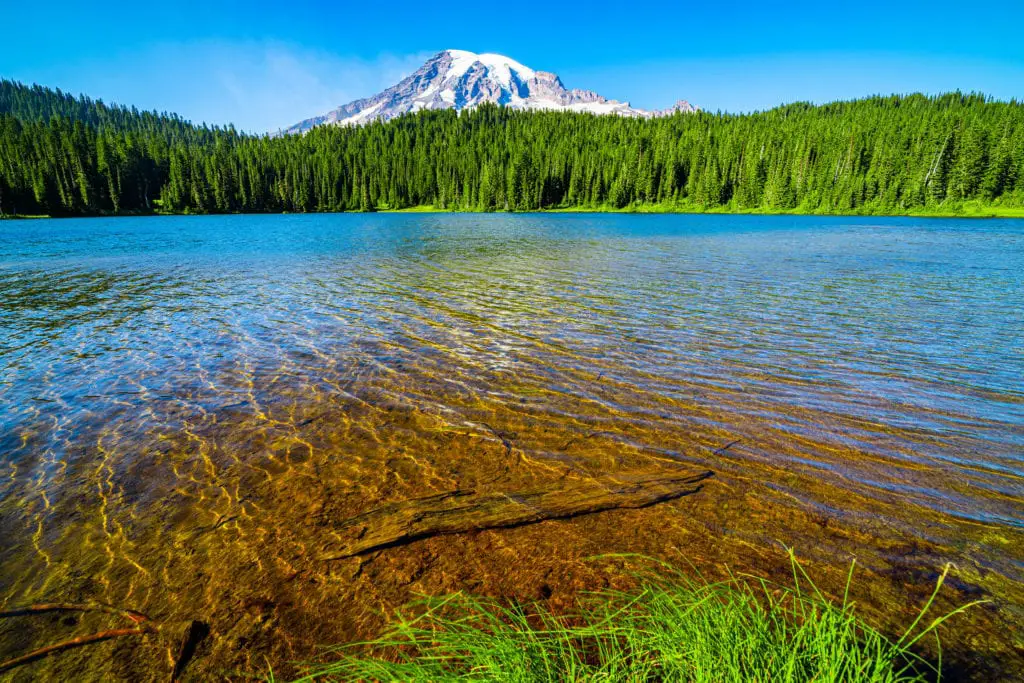 Mt. Rainier is an active volcano and the most glaciated peak in the contiguous USA. it spawns five major rivers. It has not had an eruption in over 500 years but it is still active today. This park is such a scenic gem. The drive through this park is gorgeous and will leave you breathless by the time you arrive in Paradise. The road to this park closes each year from November to May due to snow fall. We visited in September and the weather was perfect.
10. Page, Arizona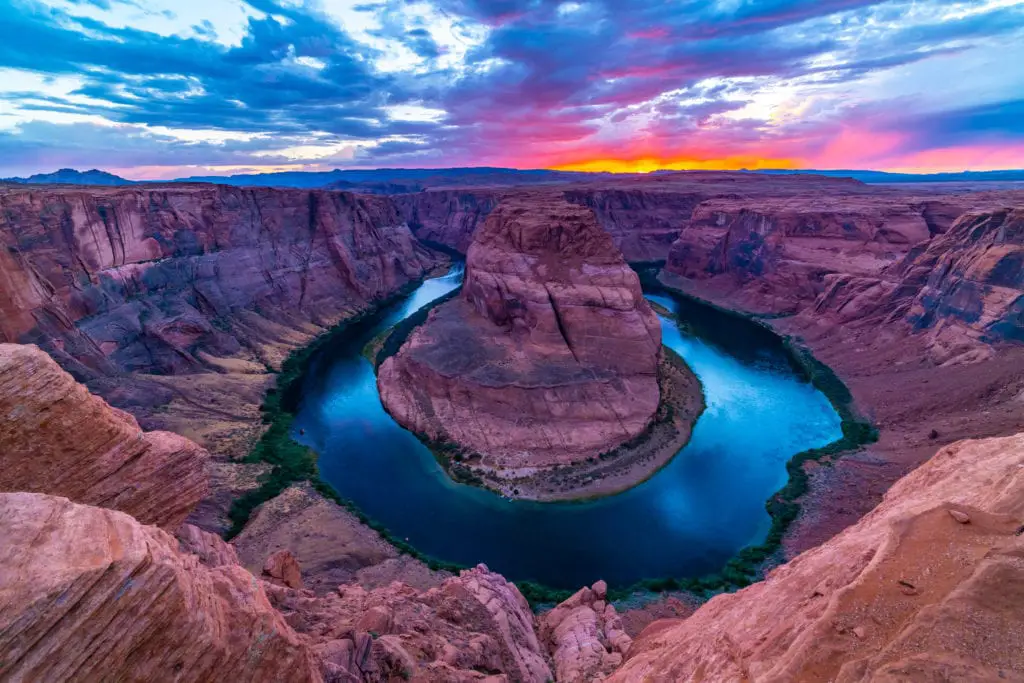 Page, Arizona is home to several hidden gems. Glen Canyon Dam and the Lake Powell recreation area are a great place to visit for some summer fun. You can take the boat out on the lake and enjoy the surrounding red rock views. Page is also home to Horseshoe Bend. This spot is sometimes referred to as "east rim of the Grand Canyon". The best time to visit Horseshoe Bend is at sunrise and sunset. Be prepared to jockey for a good spot, it's pretty popular with photographers.
11. Dead Horse Point State Park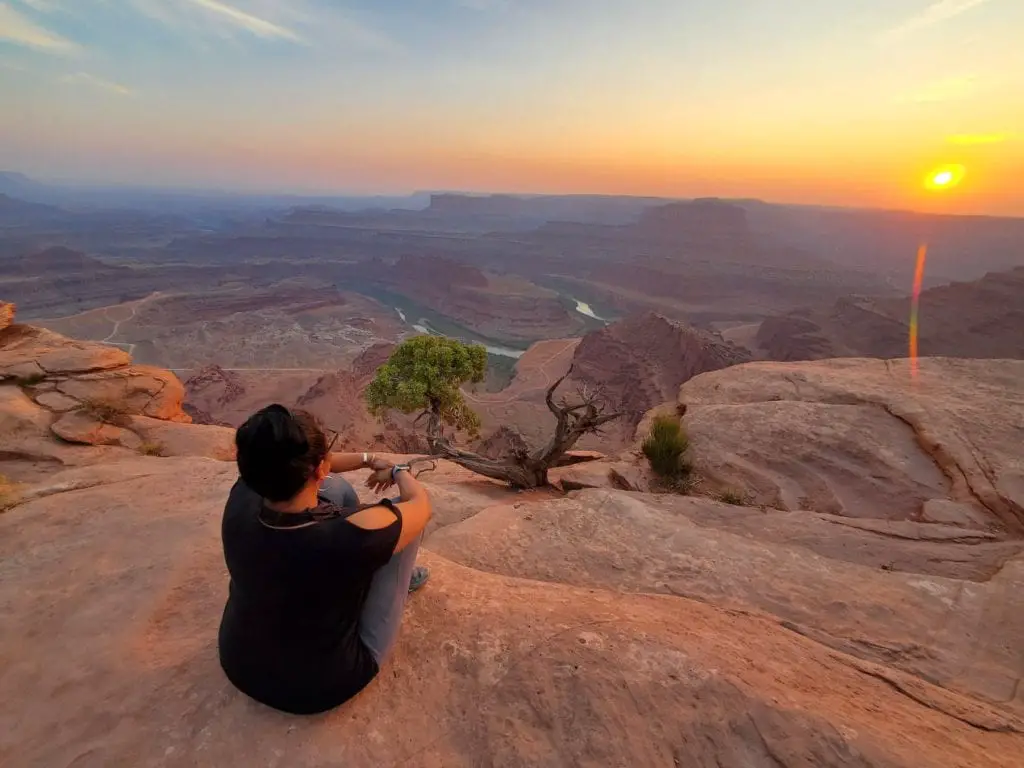 In a state which boasts the Mighty 5, as the 5 national parks you would think a state park would be unnecessary. Utah proves yet again that it's the best friend of people who love to be outdoors. Dead Horse Point State Park will provide incredible views, breathtaking hikes and a plethora of biking trails. You can also camp here, like we did at Wingate campground and enjoy the night sky as it has a certification for dark sky.
12. Capitol Reef National Park
Although it is one of Utah's Mighty 5 national parks, Capitol Reef often gets forgotten. It sits between Bryce National Park and Arches National Park. You can hop on State Route 12 and enjoy this All American Road. Capitol Reef is also a great night sky park, we loved camping here at Fruita Campground among the wildlife which shared the space with us. Capitol Reef is filled with cliffs, canyons, domes and bridges. It is also home to the "waterpocket fold" or "wrinkle" in the landscape.
13. Joshua Tree National Park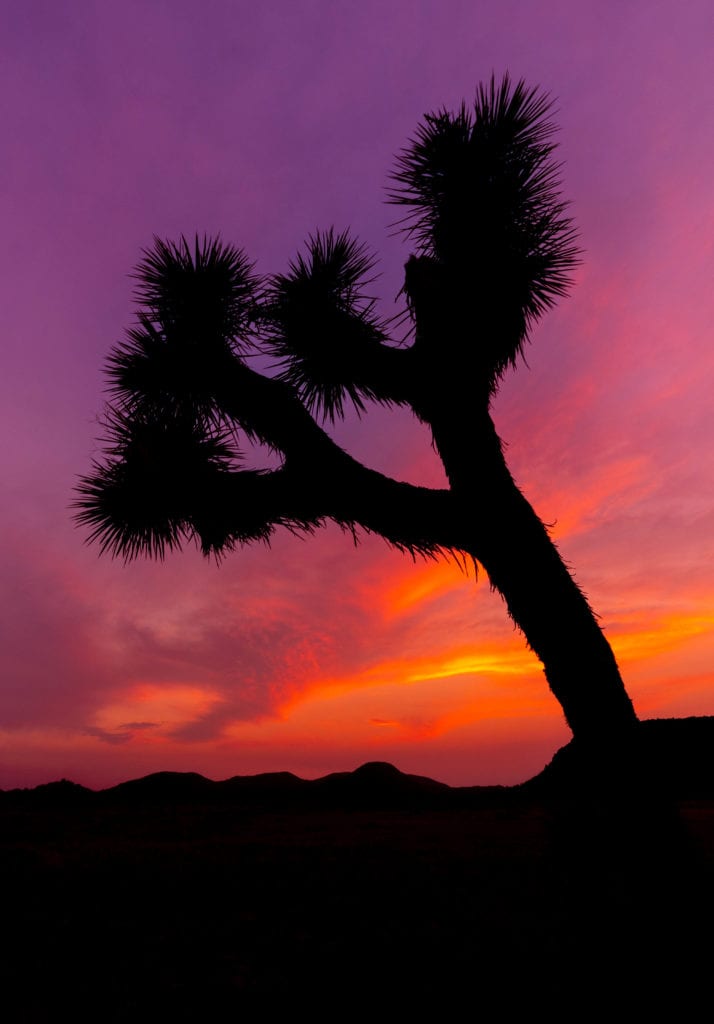 This beautiful park is known as the place where two deserts meet. The two distinct desert ecosystems are the Mojave and the Colorado. Joshua Tree National Park is located east of Los Angeles near Palm Springs. The rugged rock formations paired with the incredible population of Joshua trees will draw your attention from the moment you drive into the park. There are several hikes here but mostly you will spend your time driving the scenic route and admiring the trees and landscape from the viewpoints. The iconic flora will keep in the park long past dark.
14. Great Sand Dunes National Park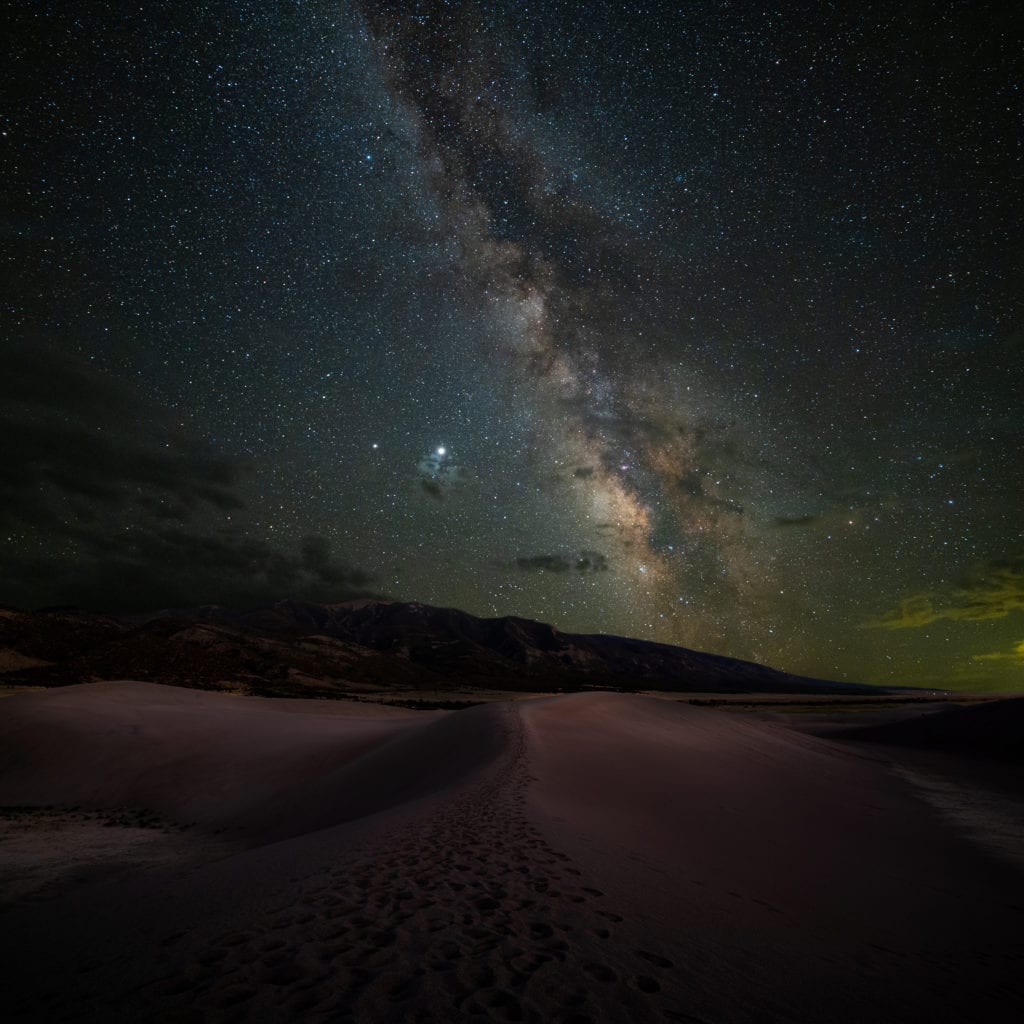 Who knew there were sand dunes in Colorado? Not me! We were so surprised when we saw this park on the list. We decided we had to see it for ourselves. We stayed in the town of Alamosa. There are several dunes with the highest being Star Dune. You can climb any and all the dunes but be careful not to get caught out here at night without proper equipment. When night falls, it's dark, like dark, dark. It is a great place to see the stars and the Milky Way.
Tags :
hidden gems
usa