24 Hours In Tucumcari New Mexico On Route 66
Grounded Life Travel is supported by its audience. When you purchase through links on our site, we may earn an affiliate commission.As an Amazon Associate I earn from qualifying purchases. List of everything we use in our travels.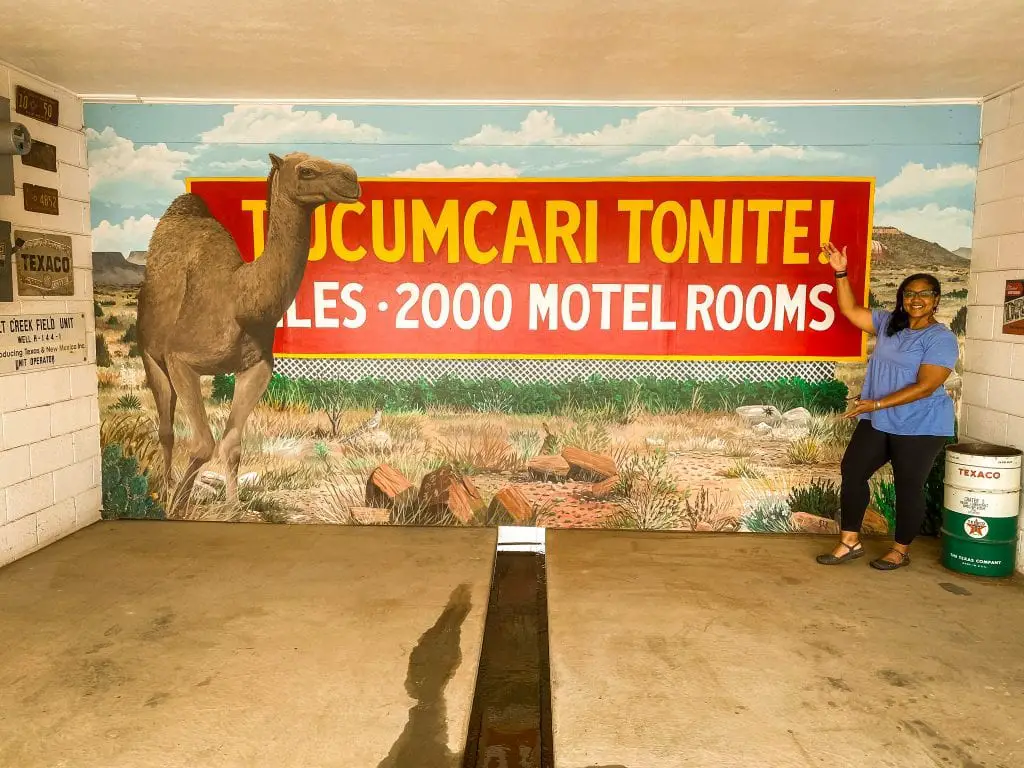 24 Hours In Tucumcari New Mexico On Route 66
Our 24 hours in Tucumcari, New Mexico on Route 66 was a great time. Well, technically it was a bit longer than 24 hours but it was a short time. We stayed the night in 2 hotels, the Motel Safari and the Roadrunner Lodge. We loved both place, they were a bit different but great. We met the owners at both places who took good care of us. We also got to try some great local food even though they had very strict COVID restrictions.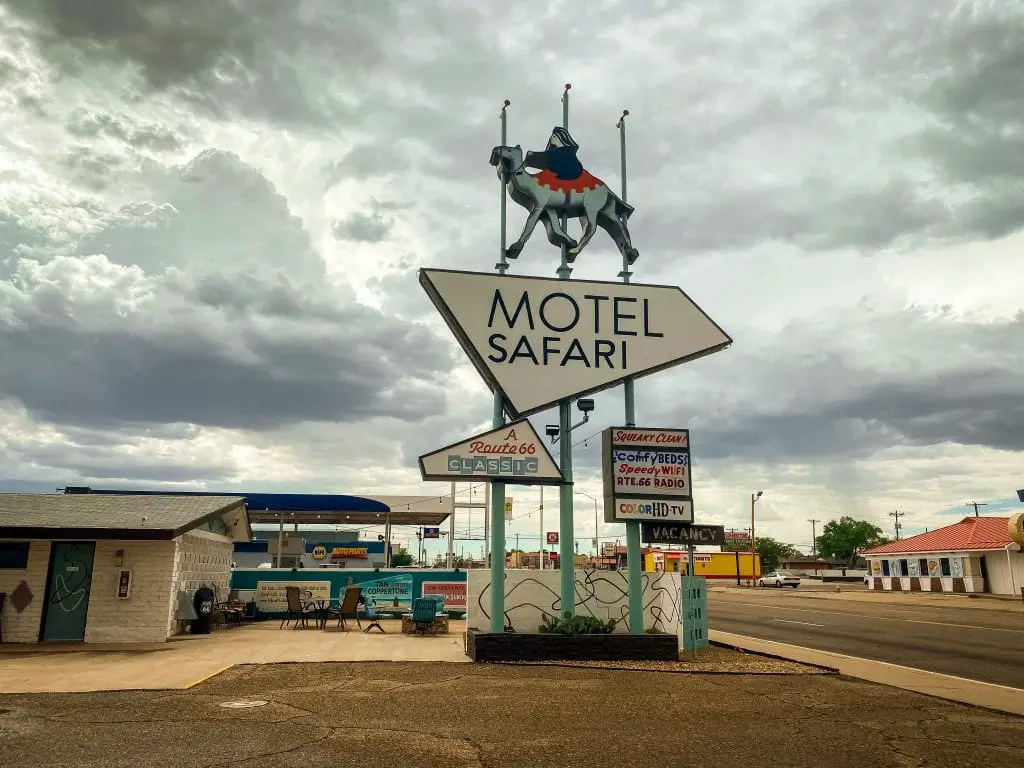 Where To Stay
As I mentioned above we stayed at the Motel Safari and the Roadrunner Lodge. This town is actually swarming with classic motels. You have lots of options with the Blue Swallow Motel, Palomino Motel and Apache Motel all in the center of town with the others. Tucumcari has the most classic motels on all of Route 66. The rates are about the same for all of the motels. The services can vary a bit from having kitchenettes to art deco furnishings. We loved the classic design style of the Motel Safari as well as the Roadrunner Lodge but it was also good to have the modern comforts. All of the motels were pretty busy and everyone seemed happy with their accommodations.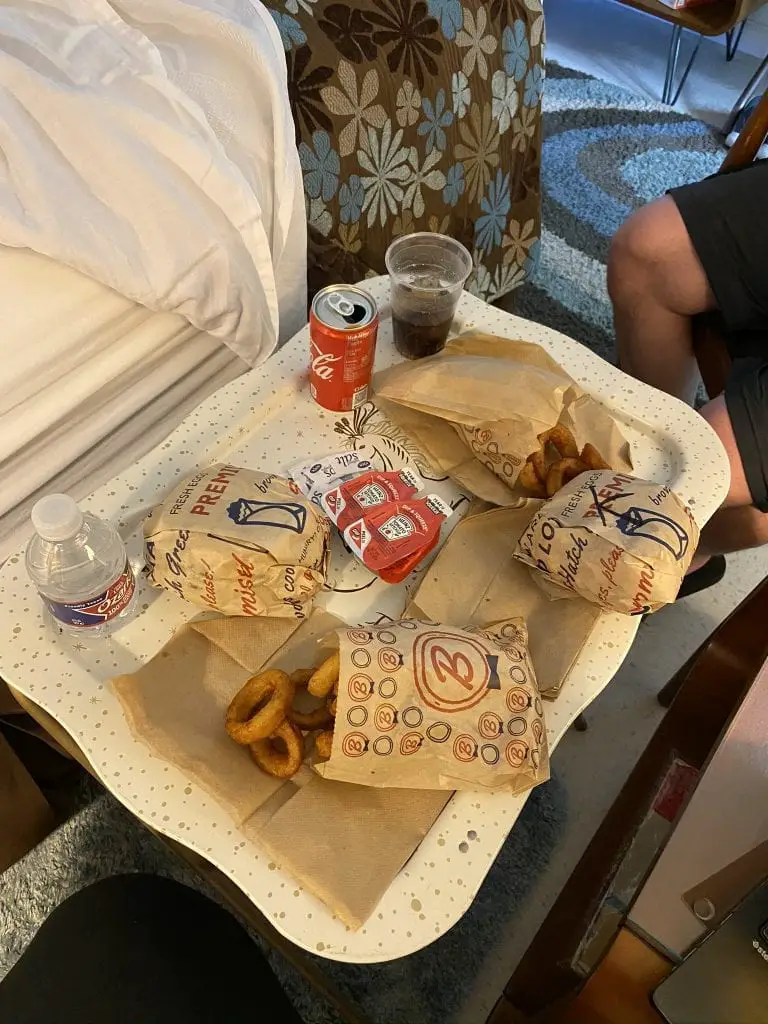 Where To Eat
There is not shortage of great, classic places to eat in Tucumcari. We ate at Del's Restaurant, Kix on 66 and Blakes Lotaburger. Due to COVID restrictions were had to order take out but we ate on the patio at Kix on 66. The food was phenomenal at all 3 restaurants but Del's was probably our favorite. The menu at Del's is southwestern Mex, they also had burgers and steaks. Kix on 66 was a classic Route 66 diner style restaurant and Blakes Lotaburger was a burger joint. Keep in mind if you are in town on a Sunday, most of the Route 66 restaurants are closed, plan accordingly.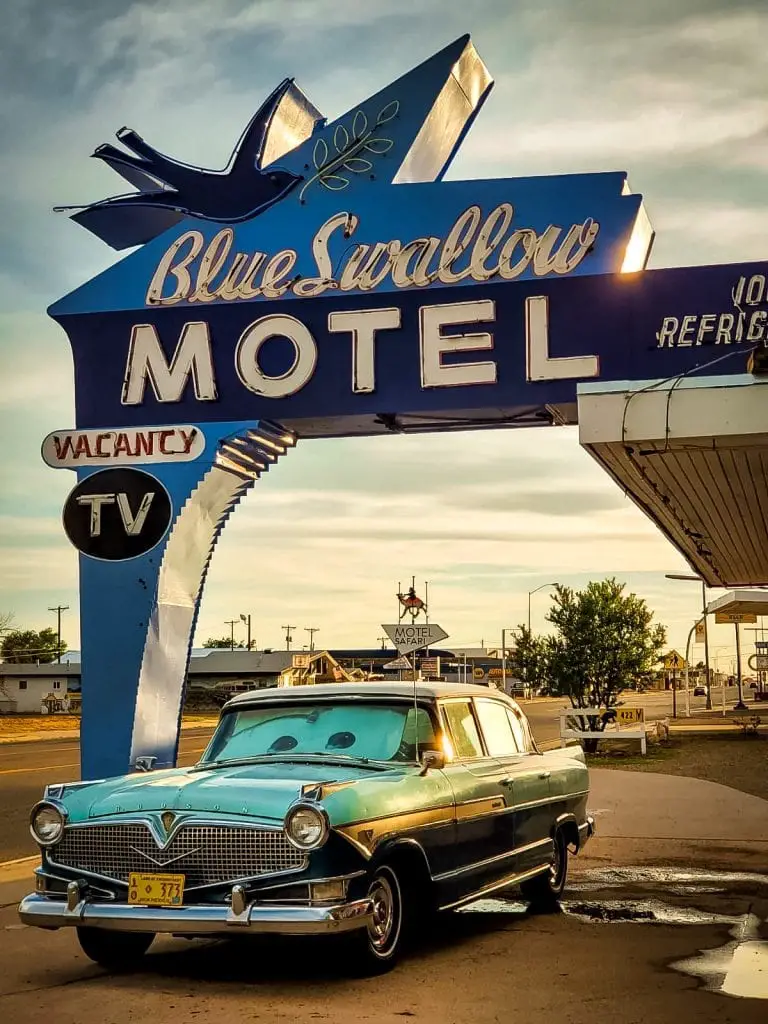 What To Do
There are so many fun things to do in Tucumcari along Route 66. The first thing you must do is to actually drive Route 66 all through town and take in the whole town. You will find lots of abandoned places to stop and take pics as well as many murals and monuments to stop and take pics with. You can also visit the museum, we did not because it was still closed. In the evening people like walking through town and stopping to chat and take pics of the neon signs on the hotels, especially the Blue Swallow. It was very popular. 24 Hours In Tucumcari New Mexico On Route 66 is all you need to truly take in and enjoy this great town.
Tags :
new mexico
route 66
tucumcari