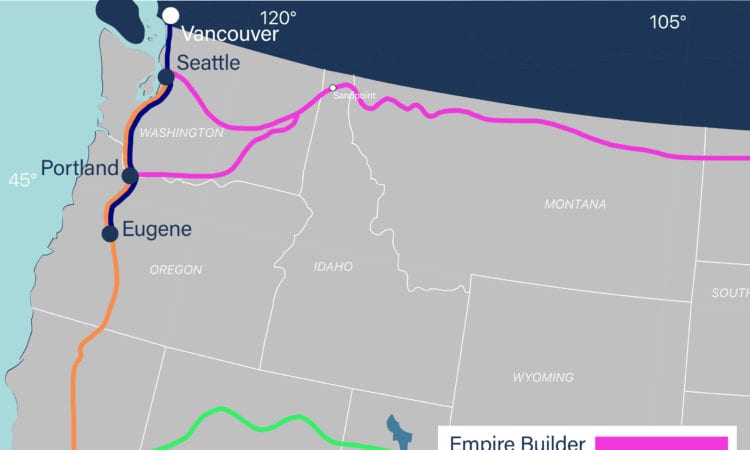 Grounded Life Travel is supported by its audience. When you purchase through links on our site, we may earn an affiliate commission.As an Amazon Associate I earn from qualifying purchases. List of everything we use in our travels.
There is only one Amtrak Station in Idaho, which is Sandpoint, Idaho. It is served by the Empire Builder overnight cross country train. Taking the train west will lead you to Seattle or Portland and east will take you to Chicago. Fares on Amtrak from Idaho are $55 to Seattle and $155 to Chicago. The train leaves late at night in both directions.
Amtrak Stations In Idaho
| City | Station Code | Routes |
| --- | --- | --- |
| Sandpoint | SPT | Empire Builder |
Amtrak Trains In Idaho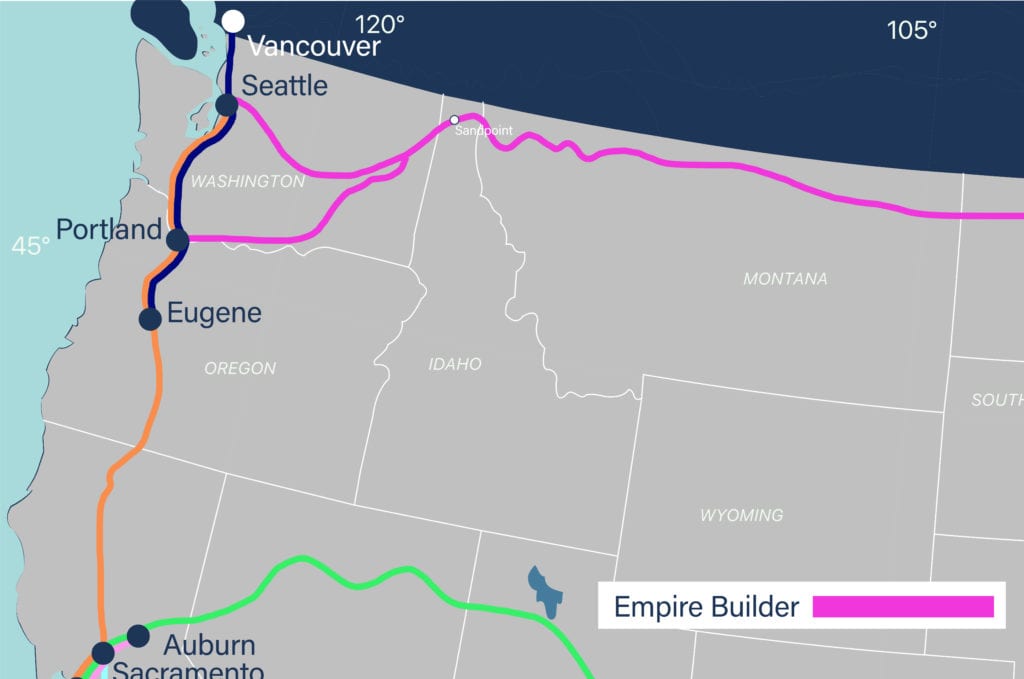 To see all of the possible connections from Idaho see our Amtrak Maps page.
Amtrak Ticket Prices From Idaho
| | | | |
| --- | --- | --- | --- |
| Train Route | Begin | End | Coach Price |
| Empire Builder | Sandpoint | Chicago | $145 |
| Empire Builder | Sandpoint | Seattle | $55 |
| Empire Builder | Sandpoint | Portland | $58 |
Booking Amtrak Tickets From Idaho
To book a ticket for the Amtrak Station in Idaho, use our Amtrak ticket booking guide. It will help you to purchase tickets at the lowest price in any class. Amtrak also runs sales and discounts on most routes.
Heading west on the Empire Builder through Idaho will give you the choice of going to Seattle or Portland. The train will split into two trains in Spokane.
For more information on Amtrak trains check out our Amtrak Tips page and for videos check out our YouTube Channel.
Tags :
idaho