Best Overnight Cruise Trains in Japan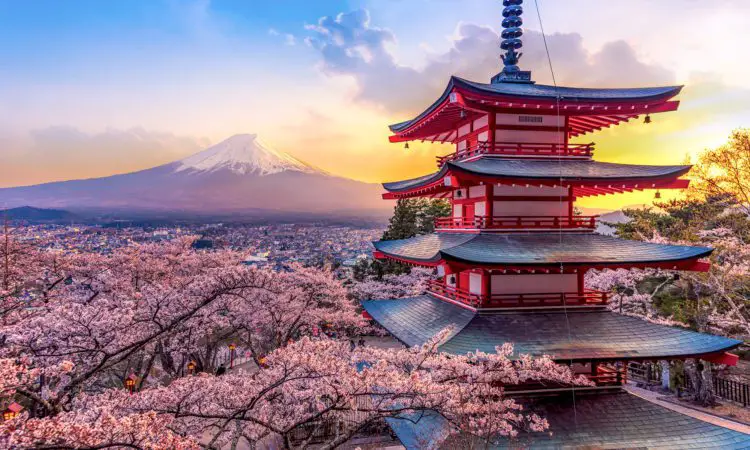 Grounded Life Travel is supported by its audience. When you purchase through links on our site, we may earn an affiliate commission.As an Amazon Associate I earn from qualifying purchases. List of everything we use in our travels.
The Japanese have revolutionize train travel. From everyday commuter trains, to Shinkansen bullet trains to luxury cruise trains, Japan has perfected what it is to ride the rails. In the past, it was difficult to get from one place in the country to another without spending a night or two on a train. However, bullet trains have made sleeping on trains all but obsolete.
Enjoying a night or three on a luxury cruise train isn't a necessity, but selecting an overnight cruise train for a vacation celebrates the history, landscapes and culture of Japan like no other mode of transportation can do. Choosing a train experience as your holiday will be like no other vacation you will ever have. Japan features three luxury cruise train excursions that entertain, pamper and show you the highlights of Japan.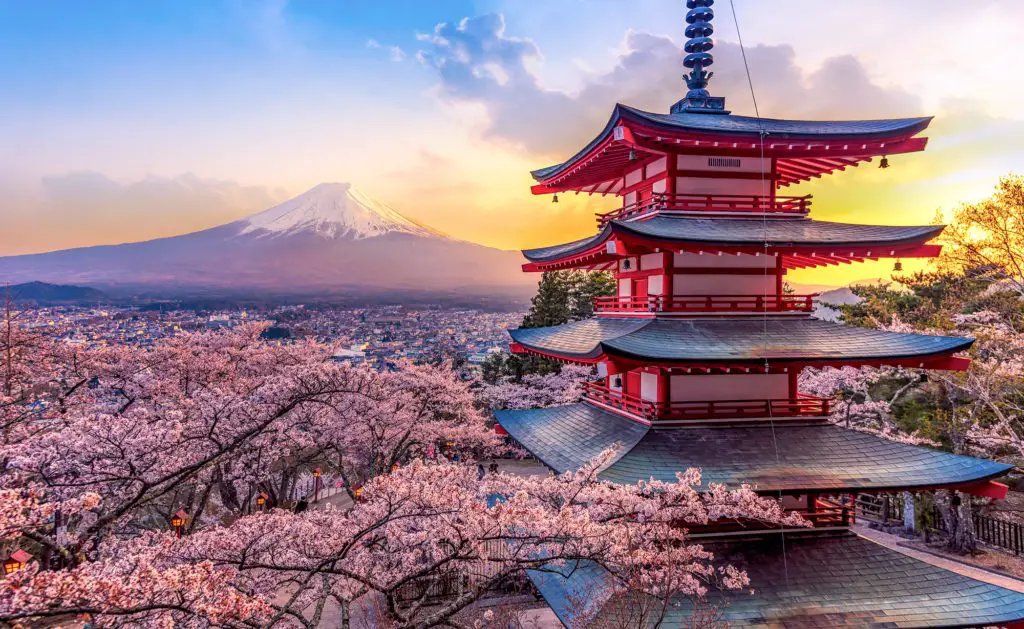 Seven Stars in Kyushu
The Train
The Seven Stars in Kyushu is a train that will take you through Kyushu, a gorgeous island in South Japan. Glide by its active volcanoes, mud pots, hot springs and views to die for on this over 1,800-mile trek on the luxurious Seven Stars.
Adorned with a rich wine color that exudes elegance, this train cost more than $30 million to build. The interior is a mixture of modern Japanese design and traditional essence. With rich warm woods like pear wood and cherry, the interior feels more like a lavish room in a secret Japanese hideaway than it does a carriage room.
There are seven cars that represent the seven prefectures of the Kyushu island. From a grand bar and observation area to a magnificent dining car, to the carriage car themselves, where no detail is ever overlooked.
If you want to book a ticket for this amazing experience, you will need to fill out an application first. Trips on the Seven Stars are so popular that you may have to enter a lottery. If you are chosen, then you have your choice of a standard or deluxe suite. There are only two deluxe suites, but no expense is spared in these rooms. Here, you will enjoy a full windowed view from the back of the train from your lounging area, a private bedroom and private full bath.
The Experience
The food is one of the primary reasons to take this trip. Seasonal, regional ingredients are taken from various parts of the Kyushu region and lovingly and expertly prepared by world renowned chefs who have one goal, to leave you speechless through food.
You may choose an abbreviated version of the trip with one overnight and two days on the train. However, a three night and four day trip will give you the full tour of this incredible island in Japan. Tickets start from $2,550 per person for a one night trip to $11,000 per person for a 3 night trip in the deluxe suite.
Twilight Express Mizukaze
The Train
The Twilight Express is another luxury cruise train that will show you history, culture and some of the best food in the world. The Twilight Express Mizukaze travels through the Western Portion of Japan, introducing you to the sights of five distinctive journeys. Choose one itinerary or do a round trip tour.
From an art tour that will show you the magnificent works of Maruyama Okyo, to a tour that will show you spectacular national parks and ancient shrines, there is a trip itinerary for anything you are wanting to explore.
Once on board you may want to retire to your art deco style carriage room where you can relax in your private bed and watch the world go by. If you choose the Deluxe Suite, you can even enjoy your own private balcony!
The Experience
Like the other luxury trains, the food is one of the highlights of your trip. Chefs from various parts of Western Japan will board at chosen stops to create something for you that is unique and an experience in itself using ingredients from where they boarded. It doesn't get much fresher than that!
The Twilight Express Mizukaze costs between $2,800 and $5,500 per person. You can embark on a one night two day travel itinerary or a two night, three day itinerary. The route will take you along the landscape of western Japan and return along the sea of Japan, so the scenery will always be changing.
If you would like to book a trip on this highly sought after train, you must do two things. First, you must book your trip inside of Japan. No tickets are issued to anyone on foreign soil. Second, you must apply for the lottery for a chance to win a spot on the train. Now, that is exclusive!
Train Suite Shiki-shima
The Train
Stepping aboard the Suite Shiki-shima, you will feel more like you've entered an exclusive hotel than a train lobby. Additionally, as you explore every nook and cranny of this highly sought after experience, you will see why the Train Suite Shiki-shima is one of the most fantastic adventures in which a person can embark.
The Train Suite Shiki-shima is a seasonal train in that travels during the height of the best of all seasons and will stop at cities like Tono, Hirosaki and Goshogarawa. However, stops will vary depending on the season. For example, the 4 day, 3 night trip that runs from spring to autumn will travel through Hakodate where you can see the early leaves as well as the changing leaves of the season as you ride up to Mount Hakodate.
In contrast, The winter excursion, which is 2 days and one night will take you through the Kanto Region on the Pacific Coast to visit The Grove of the Holy Shrine, avoiding the harsh winters in the mountains. Depending on what kind of scenery you want to see, you will want to choose an itinerary that best suits your needs.
Accommodations are of the utmost elegance and comfort and include stylings such as glass showers and comfortable plush bedding. If you are lucky enough to get a Deluxe Suite, you are treated to things such as a 300-year old cypress bath and two level living, separating your lounging and sleeping spaces.
The Experience
Do you like multi-star Michelin chefs and fresh organically grown produce? Then, visit the dining car of the Suite Shiki-shima and you will have a unique culinary experience that will be as memorable as it is enjoyable highlighting cuisine from around the world such as Italy, France and Japan. In addition, the dining car makes the most of your view, with every table facing the grand windows as the landscape passes.
This train experience will cost you anywhere from$3,000 to $12,000 depending on when you go and what accommodations and itinerary you choose. Like the other cruise trains, an application must be submitted and a lottery may be instituted if demand exceeds the reservation alotment. After all, the train only allows for 34 passengers and tickets go quickly.
Touring Japan can be a dream come true when you are on vacation. Making the most of that vacation can be as simple as booking a trip on one of these luxurious cruise trains so you can see the beautiful country of Japan and immerse yourself in it culture.