Complete Guide To The Amtrak Rail Pass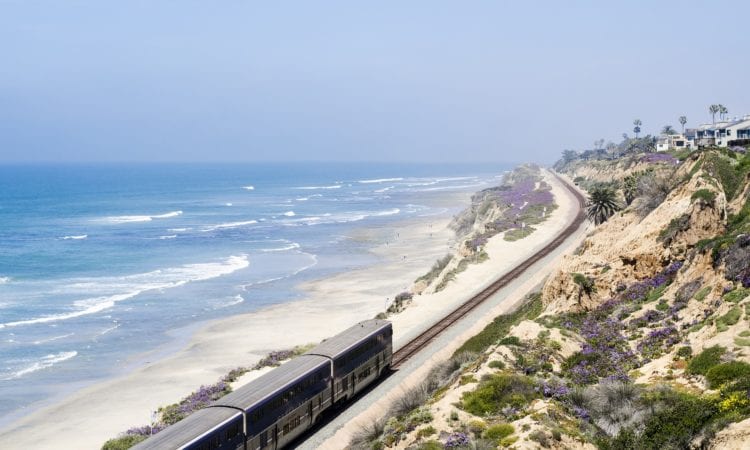 Grounded Life Travel is supported by its audience. When you purchase through links on our site, we may earn an affiliate commission.As an Amazon Associate I earn from qualifying purchases. List of everything we use in our travels.
How Much Does an Amtrak Rail Pass Cost
The Amtrak USA Rail Pass costs $499 per person and is good for 10 segments over a period of 30 days. The pass is good for 120 days after purchase, but once used will expire in 30 days. The rail pass is good for coach class travel only, and cannot be upgraded to a sleeper car.
The pass has gone on sale in recent history with the pass costing only $299 during the summer of 2021. Currently there is no information on a possible future sale.
How Does an Amtrak Rail Pass Work
The Amtrak Rail Pass is valid for 10 segments of travel. To get the most out of your rail pass, you'll want to know what counts as 1 segment. Each named train counts as a segment, so when you switch named trains, or get off a train and get back on with a new ticket, that will count as a segment.
So for example, the Empire Builder runs from Chicago to Seattle, so going on that route continuously would only use 1 segment. But going from Toledo, OH to Harrisburg, PA would require you to ride 3 named trains and count for 3 of your segments.
Our color coded map will help you determine how far you can go per segment. Each named train is it's own color so when you switch colors you'll use a segment. To see more in depth maps and regional maps check out our maps page.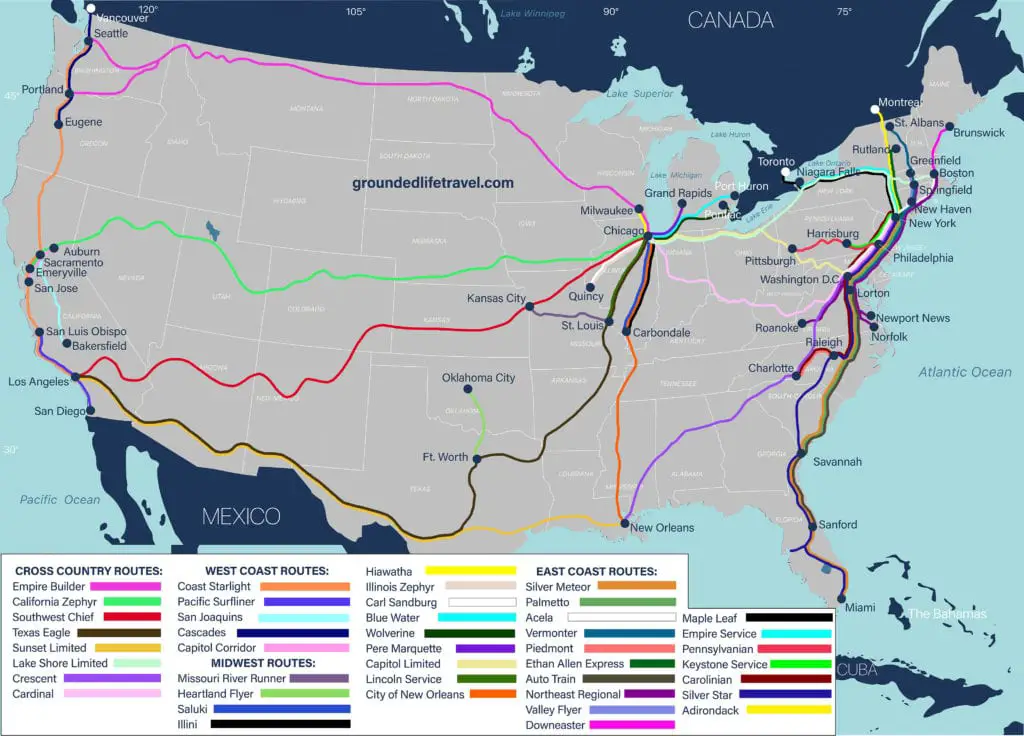 Best Routes To Ride On Your Amtrak Rail Pass
The best routes to ride with your Amtrak Rail Pass are the long distance cross country routes. Not only will these routes give you the most bang for your buck, they all connect to each other directly in big cities. To see the connecting cities of each route and if they have an observation car or not, check out our Amtrak route overview.
Rail Pass Restrictions
There are some restrictions you need to be aware of when purchasing the Amtrak Rail Pass. You can ride on any route except the Acela, Auto Train, Maple Leaf (into Canada), and Thruway Bus Series 7000-7999.
You are also restricted to Saver and Value fares only in coach class. You cannot book a Flexible coach class ticket with the pass. For this reason we recommend planning out your trip and seeing if the tickets you need are available before purchasing your pass. We've heard of people not being able to book the class they needed on popular routes if their dates were too close.
Travel is also restricted to 2 round trips between each city pair. For example you cannot use the pass to commute between Chicago and St. Louis 5 times.
There are no blackout dates or time of day restrictions with the pass.
What Is The California Rail Pass
For those spending a large amount of time in California, a California Rail Pass might be a good option. The California Rail Pass allows for 7 days of travel in a consecutive 21 day period. The cost is $159 for adults and $79.50 for children. It is not valid on the California Zephyr, Texas Eagle, Sunset Limited or the Southwest Chief.
If you plan to travel out of California, check the price of getting the California Rail Pass and just combining it with a regular coach ticket vs. the USA Rail Pass to see which is cheaper.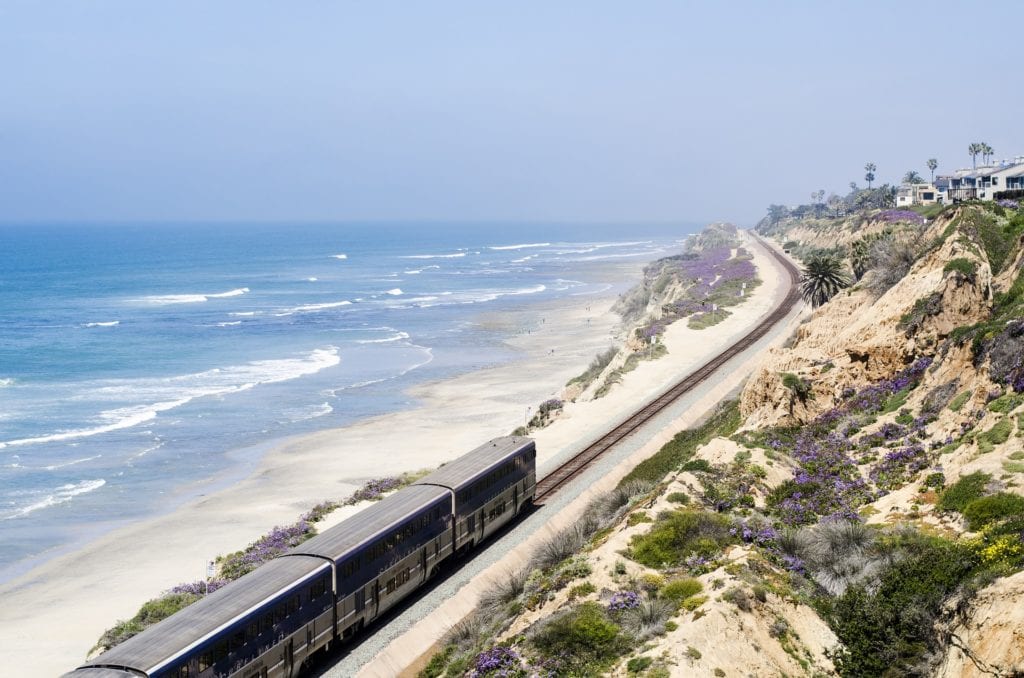 Amtrak Rail Pass Tips
You will earn Amtrak Guest Reward Points for the money you spent on your pass, so sign up for the loyalty program before buying your pass.
If you are travelling with children or are a passenger with a disability, call Amtrak customer service at 1-800-USA-RAIL and they will help you book your tickets once you have your passes. Each passenger needs their own pass.
The rail pass can be cancelled for a full refund if it is unused and is within 120 days from purchase.
Segments can be changed or canceled as long as the departure time has not passed.
Is An Amtrak Rail Pass Worth It
The Amtrak Rail Pass is worth getting because your cost per trip is only $49. If used to travel on long distance routes you'll have a substantial savings over booking your tickets individually. If you are lucky enough to find the pass on sale, you'll enjoy incredible savings.
If you are planning on spending a month traveling around the country, there is no better value than the Amtrak Rail Pass.