Amtrak Southwest Chief Route Guide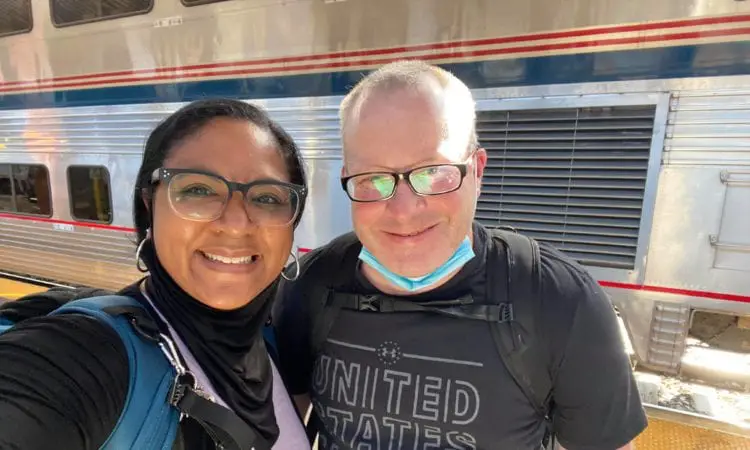 Grounded Life Travel is supported by its audience. When you purchase through links on our site, we may earn an affiliate commission.As an Amazon Associate I earn from qualifying purchases. List of everything we use in our travels.
Southwest Chief Route Overview
The Amtrak Southwest Chief is a classic journey from East to West across the US. It has some of the most scenic views of the Painted Desert an the Red Cliffs of Sedona as well as the plains of Iowa, Kansas and Colorado. You will be treated to views that you will not see from the interstate or highways.
The Southwest Chief will take you from Chicago to Los Angeles via Kansas City, Albuquerque and Flagstaff before arriving in Los Angeles or the opposite direction.
Train Info
| | | |
| --- | --- | --- |
| | Wifi | No |
| | Observation Car | Yes |
| | Dining Car | Yes |
| | Cafe | Yes |
| | Distance | 2,265Miles |
| | Time | 43 Hours |
| | Top Speed | 90 Mph |
| | Average Speed | 55 Mph |
Ticket Options
On the Southwest Chief you can purchase tickets in these categories (sample summer fares for 2 people shown):
Coach ($350)
Superliner Roomette ($1,131)
Superliner Bedroom ($2,083)
Superliner Family Bedroom ($1,800)
Amtrak often runs 2 for 1 sales on coach tickets as well as roomettes. If you are planning well in advance, check out our guide to getting 2 for 1 tickets during the BOGO sale.
Meals and Metropolitan Lounge access are included for all sleeper car passengers.
Scenic Views
The Southwest Chief will take you from Chicago to Los Angeles along the midwest route on Amtrak. You will be treated to gorgeous views of the Painted Desert and the Red Cliffs in Sedona.
Don't miss the painted mural of the Southwest Chief as you get off for a break in La Junta, CO. It is directly across the street as you get off the train. This is usually a fresh air break.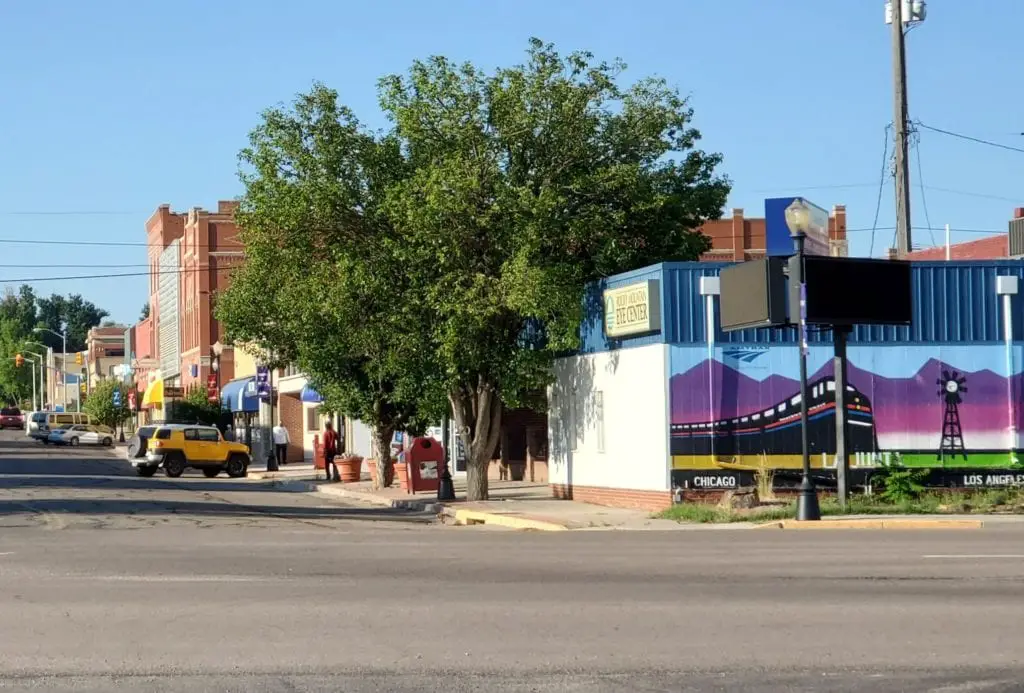 Major Sites
Most people vacationing on the Southwest Chief will get to see the downtown Chicago before heading into the plains of Iowa, Kansas and Colorado. You will travel through Needles and San Bernadino in California before arriving in Los Angeles. Don't miss views of the mighty Mississippi and Native American country. You'll see spectacular sunsets and pristine vistas of the Heartland of America. Some people also use this route as a way to get to Route 66 in the southwest and then rent a car to explore the area.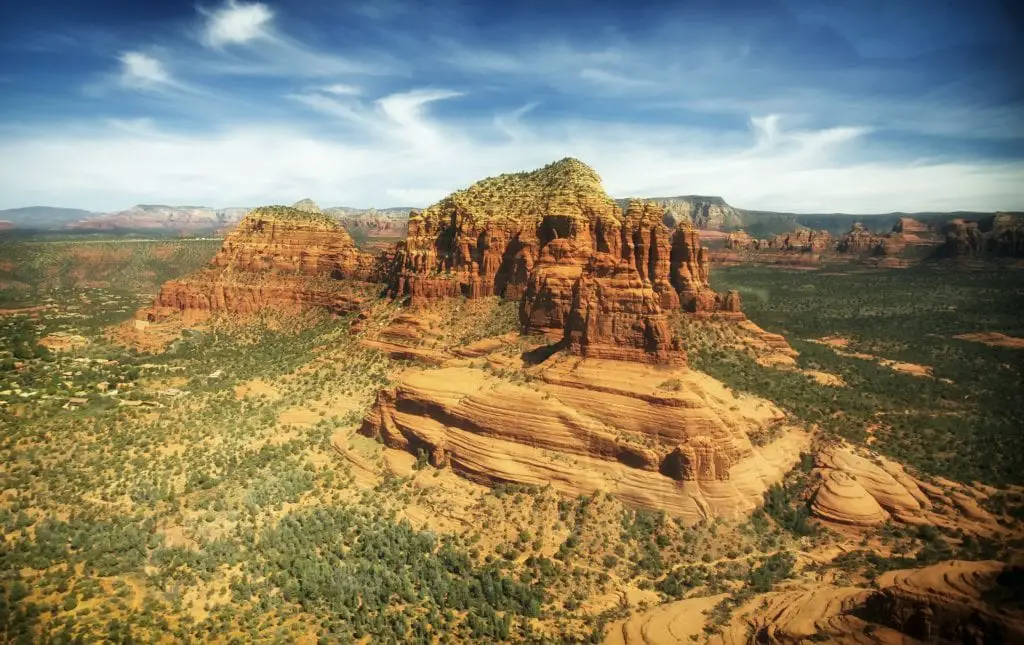 Major Stations
The major and notable stations on the Amtrak Southwest Chief are Chicago, Kansas City, Albuquerque, Flagstaff and Los Angeles.
States Visited
The Amtrak Southwest Chief travels from Illinois, Iowa, Missouri, Kansas, Colorado, New Mexico and Arizona before arriving in California. There are many notable stops along this route.
Station Reviews
The Southwest Chief has terminus stations of Chicago on one end and Los Angeles on the other. Both stations have great Metropolitan Lounges where you can relax before your journey. There are several restaruant options in both stations. These are both beautiful stations, you may want to arrive early to take some time for a tour.
Both stations also offer free checked baggage, up to 2 bags per person of 50lbs.
Chicago Union Station
Union Station in Chicago is perhaps the finest Amtrak station in the country. It offers easy access in the heart of Downtown Chicago and features the best Metropolitan Lounge you will find. There are plenty of fast food restaurants within the station where you can get food to bring back to the new 2 level Metropolitan Lounge. The entire station has a nice decor that makes you feel like you are about to take a special trip.
If you'd like to stay close to Union Station before or after your visit we recommend the Hyatt Place Chicago Downtown – The Loop, which is about a 5 minute walk from the station. We have also stayed at and recommend the La Quinta, which is usually a little cheaper.
Union Station – Los Angeles
Union Station in Los Angeles is the largest railroad passenger terminal in the western US. It opened in 1939 replacing the LA Grande Station and Central Station. The station has been used in many popular films, including Blade Runner, Pearl Harbor, The Dark Knight Rises and Bugsy, to name a few. There are several restaurants where you can purchase food and bring back to enjoy in the Metropolitan Lounge. The lounge at this station is located on the second level just past ticketing and the check in counters. Arrive early to take the time to walk around the station and enjoy some of the history.
If you need to stay near the station, the closest hotel is the Metro Plaza Hotel, which is acceptable. For a little better place to stay you could choose the Millennium Biltmore. We stayed there on our last Amtrak trip and recommend it, but this would require a short taxi or Uber to the station.
There is a car rental location on site at the station.
Trip Planning
The Southwest Chief can be paired with several other trains for a longer vacation. You can take the Southwest Chief to Los Angeles and hop on the Coast Starlight up to Seattle then hop on the Empire Builder to create a longer vacation similiar to our 14 day trip around the US.
You can also link the Southwest Chief to the Sunset Limited and head towards New Orleans. There you could ride to Chicago on the City of New Orleans train to complete the loop. Note that the Amtrak stations in Chicago and Los Angeles are not near the airports, so if you are flying into those cities to start this route you'll need to get a cab or Uber to the Amtrak station.
Booking Tickets
Tickets for Amtrak can be booked at Amtrak.com or using their app on your phone. Reservations can also be made by calling 1-800-USA-RAIL.
Tags :
Amtrak
amtrak routes
southwest chief