Amtrak Wolverine Route Guide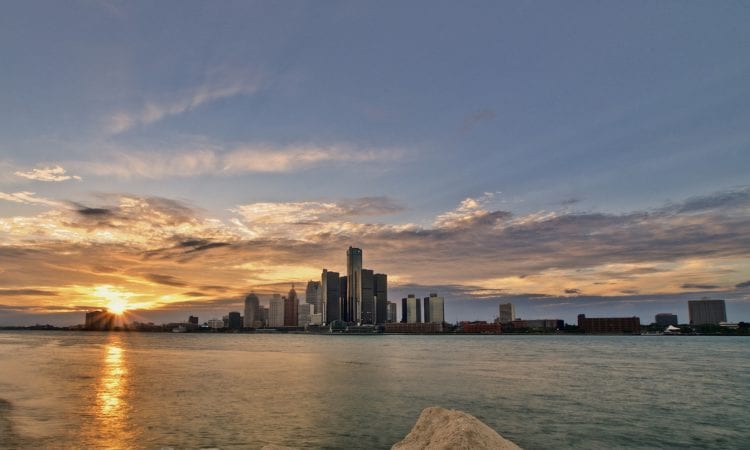 Grounded Life Travel is supported by its audience. When you purchase through links on our site, we may earn an affiliate commission.As an Amazon Associate I earn from qualifying purchases. List of everything we use in our travels.
The Amtrak Wolverine will take you from Chicago, Illinois to Pontiac, Michigan. This journey takes place three times a day in each direction. This is the longest Michigan train route. On the way you will travel through some very notable cities between these two.
The Wolverine will take you from Chicago to Pontiac via Kalamazoo, Ann Arbor, and Detroit before arriving in Pontiac. You can also start this ride in Pontiac and travel the other direction to Chicago.
Train Info
| | | |
| --- | --- | --- |
| | Wifi | Yes |
| | Observation Car | No |
| | Dining Car | No |
| | Cafe | Yes |
| | Distance | 304 Miles |
| | Time | 6 Hours |
| | Top Speed | 110 Mph |
Ticket Options
On the Wolverine you can purchase tickets in these categories (sample summer fares for 2 people shown):
Coach ($75)
Business ($148)
Scenic Views
The Wolverine will take you from Chicago to Pontiac, Michigan along this densely populated route. You will be treated to great views of some classic midwest cities in America.
Major Sites
Most people vacationing on the Wolverine will get to see the downtown Chicago before heading into rural Indiana and then into some notable cities in Michigan before arriving in Pontiac. One of the bet places to hop off is Detroit, the largest city in the state.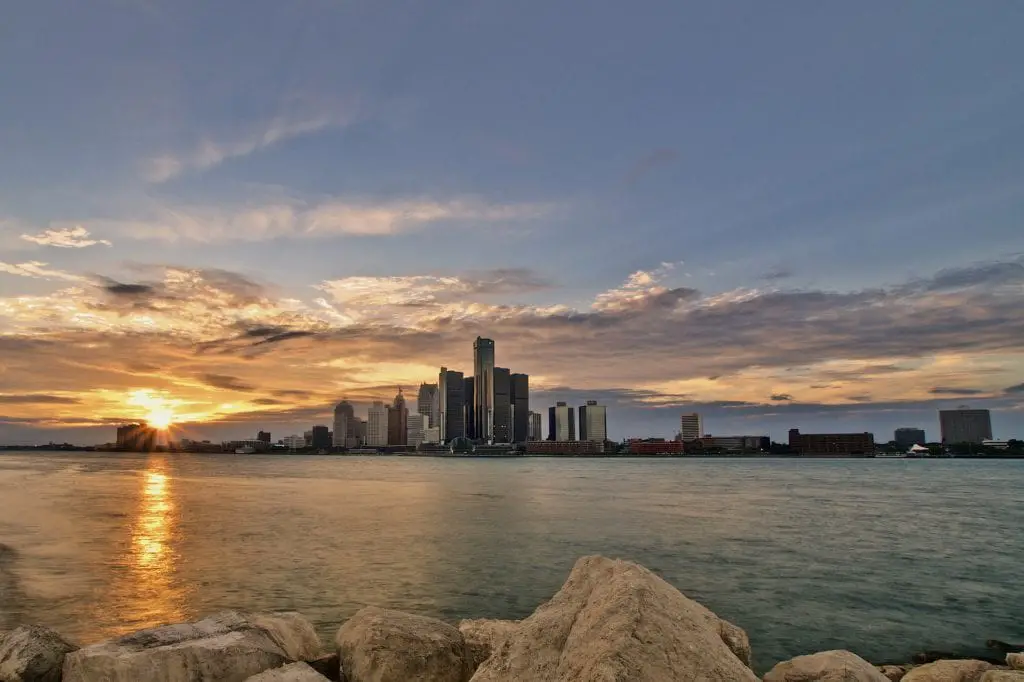 Major Stations
The major and notable stations on the Amtrak Wolverine are Chicago, Kalamazoo, Ann Arbor Detroit and Pontiac.
States Visited
The Amtrak Wolverine will take you from Illinois into Indiana for a quick stop and then straight into Michigan.
Station Reviews
The Wolverine has terminus stations of Chicago on one end and Pontiac on the other. Chicago has a Metropolitan Lounge but there is no access for the seat options on this train. You can purchase a day pass. There are restaurants and shops at Chicago Union Station but there are no services at the Pontiac Station. Be sure you have everything you need before arriving at this station.
Chicago Union Station
Union Station in Chicago is perhaps the finest Amtrak station in the country. It offers easy access in the heart of Downtown Chicago and features the best Metropolitan Lounge you will find. There are plenty of fast food restaurants within the station where you can get food to bring back to the new 2 level Metropolitan Lounge. The entire station has a nice decor that makes you feel like you are about to take a special trip.
If you'd like to stay close to Union Station before or after your visit we recommend the Hyatt Place Chicago Downtown – The Loop, which is about a 5 minute walk from the station.
Pontiac Station
Pontiac Station in Pontiac, Michigan is a very small station. It has a waiting room. There are no amenities at this station except for restrooms. Be sure you have everything you need before arriving at this station. There are a couple nearby gas stations before arriving at this station, you can stop there for anything you may need.
There are no recommended hotels within walking distance of the Pontiac station.
Trip Planning
From Chicago, you'll be able to link up with several other trains including the Empire Builder, California Zephyr, Texas Eagle and City of New Orleans. From Detroit or Pontiac your options are limited and would require backtracking towards Chicago to catch another train.
Booking Tickets
Tickets for Amtrak can be booked at Amtrak.com or using their app on your phone. Reservations can also be made by calling 1-800-USA-RAIL.
Tags :
Amtrak
amtrak routes
wolverine