Amtrak Blue Water Route Guide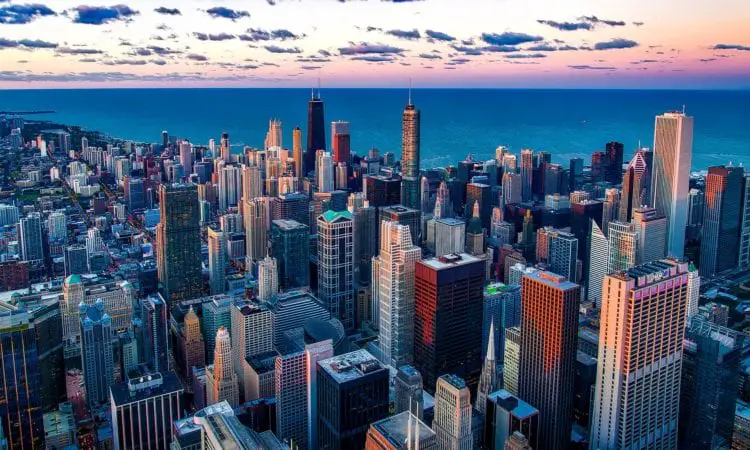 Grounded Life Travel is supported by its audience. When you purchase through links on our site, we may earn an affiliate commission.As an Amazon Associate I earn from qualifying purchases. List of everything we use in our travels.
The Amtrak Blue Water will take you from Chicago to historic Port Huron, Michigan. This train provides storage space for bikes, golf bags and luggage. The Wolverine train stops at a few of the same stations.
The Blue Water train will take you directly from Chicago to Port Huron via Kalamazoo, East Lansing and Flint.
Train Info
| | | |
| --- | --- | --- |
| | Wifi | Yes |
| | Quiet Car | Yes |
| | Dining Car | No |
| | Cafe | Yes |
| | Distance | 319 Miles |
| | Time | 6 Hours |
Ticket Options
On the Blue Water you can purchase tickets in these categories:
Coach ($72)
Business ($124)
Scenic Views
The Blue Water is a convenient way to get from Chicago to Port Huron. You will get to enjoy the shores of East Michigan as you pass through the famous cities of Kalamazoo, Battle Creek and East Lansing. You'll end your journey in historic Port Huron, one of the oldest cities in Michigan and also a place rich in maritime history of the Great Lakes.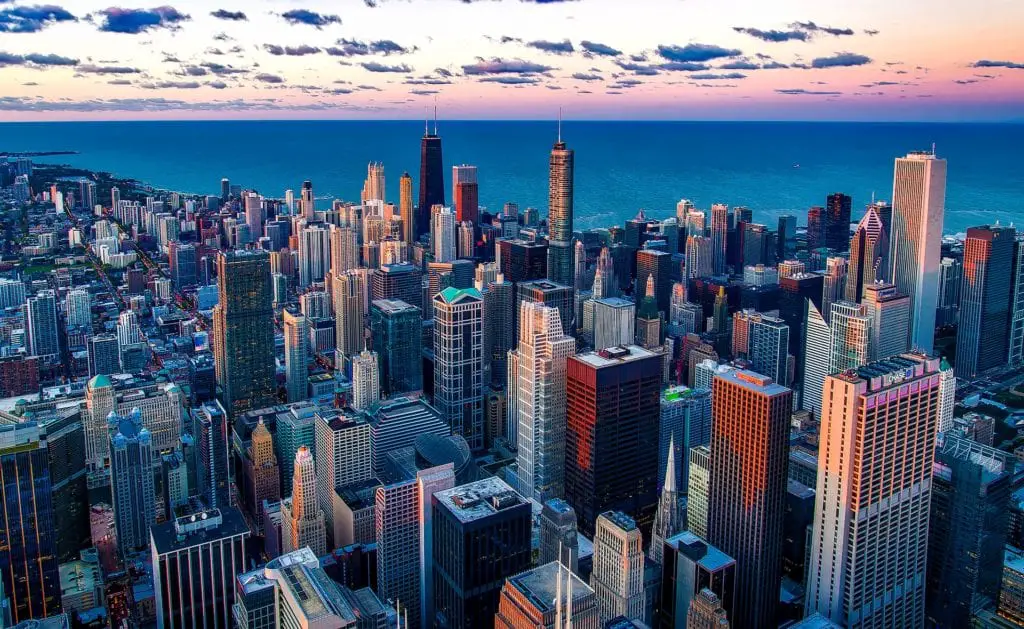 Major Stations
The Amtrak Blue Water has some notable major stations that include Chicago, Kalamazoo, East Lansing, Flint and Port Huron.
States Visited
The Amtrak Blue Water train travels quickly through Illinois before spending the rest of the journey in Michigan.
Station Reviews
The Blue Water train has terminus stations of Chicago on one end and Port Huron, Michigan on the other. Chicago Union Station has a lot to offer from restaurants, ATM's, a Metropolitan Lounge and baggage service. The Port Huron Station has minimal services, and is basically a shelter to wait for your train.
Chicago Union Station
Union Station in Chicago is perhaps the finest Amtrak station in the country. It offers easy access in the heart of Downtown Chicago and features the best Metropolitan Lounge you will find. There are plenty of fast food restaurants within the station where you can get food to bring back to the new 2 level Metropolitan Lounge. The entire station has a nice decor that makes you feel like you are about to take a special trip.
If you'd like to stay close to Union Station before or after your visit we recommend the Hyatt Place Chicago Downtown – The Loop, which is about a 5 minute walk from the station.
Port Huron Station
Port Huron Station is a popular station among railroad enthusiasts because the station is near the American portal of the St. Clair River Tunnel which provides a direct link to the Canadian rail network. Aside from that, there are very few services offered at this station. You can not check baggage on this train and there is no food or vending machines available.
Trip Planning
The Blue Water can be paired with several other trains for a longer vacation. You can jump on any train leaving Chicago, of which some of our favorites are the Lake Shore Limited and the Cardinal.
Booking Tickets
Tickets for Amtrak can be booked at Amtrak.com or by using their app on your phone. Reservations can also be made by calling 1-800-USA-RAIL.
Tags :
Amtrak
amtrak routes
blue water