Amtrak Map and Route Guide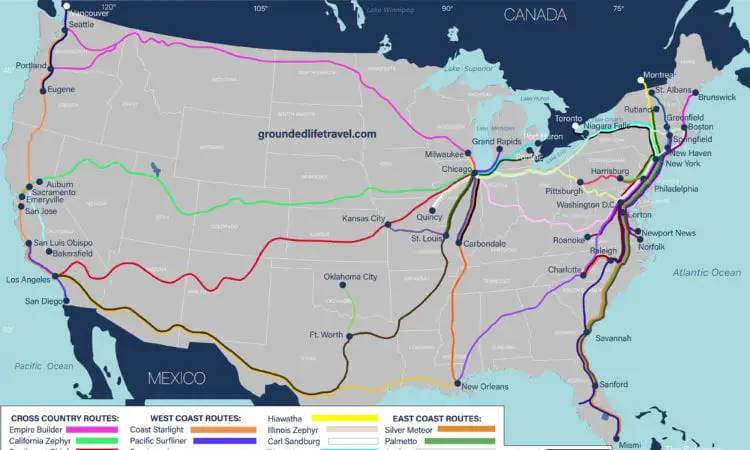 Grounded Life Travel is supported by its audience. When you purchase through links on our site, we may earn an affiliate commission.As an Amazon Associate I earn from qualifying purchases. List of everything we use in our travels.
We've custom designed these Amtrak map and route guides to help you plan your next Amtrak vacation. These maps will show you exactly where each train route begins and ends so you can pick the correct train and the most direct route for your journey.
A few route planning notes:
All trains that arrive in Chicago end in Chicago. If you are going through Chicago you'll need to change trains there.
It is generally cheaper to go as far as you can on one named train route before switching. Avoid multiple trains as it increases cost and adds to the possibility of a delay
If several trains are doing your route, likely on the east coast, check our route guides to see the different amenities of the trains such as dining cars and observation cars.
Amtrak Map – National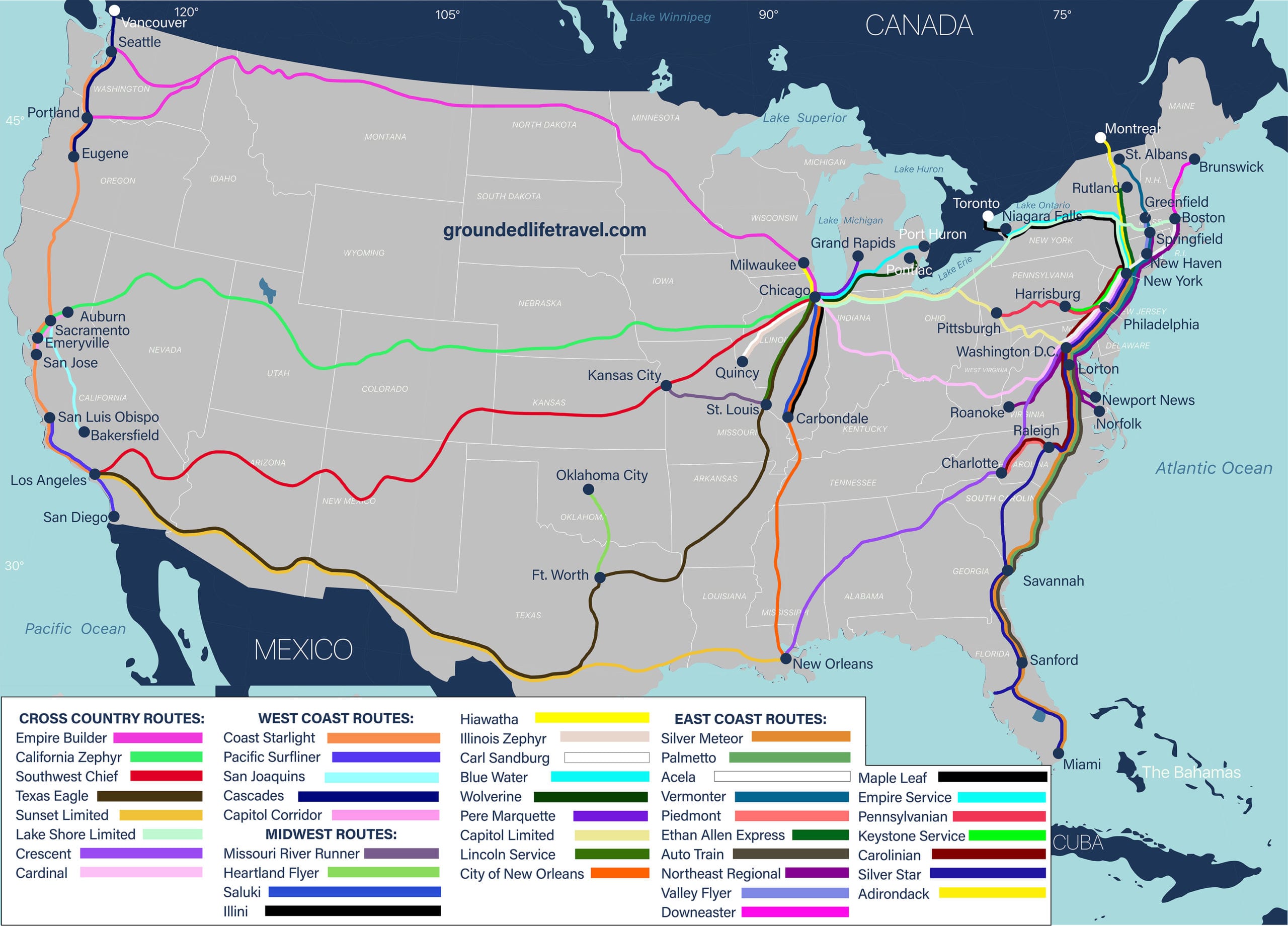 Northeast Route Map
East Coast Route Map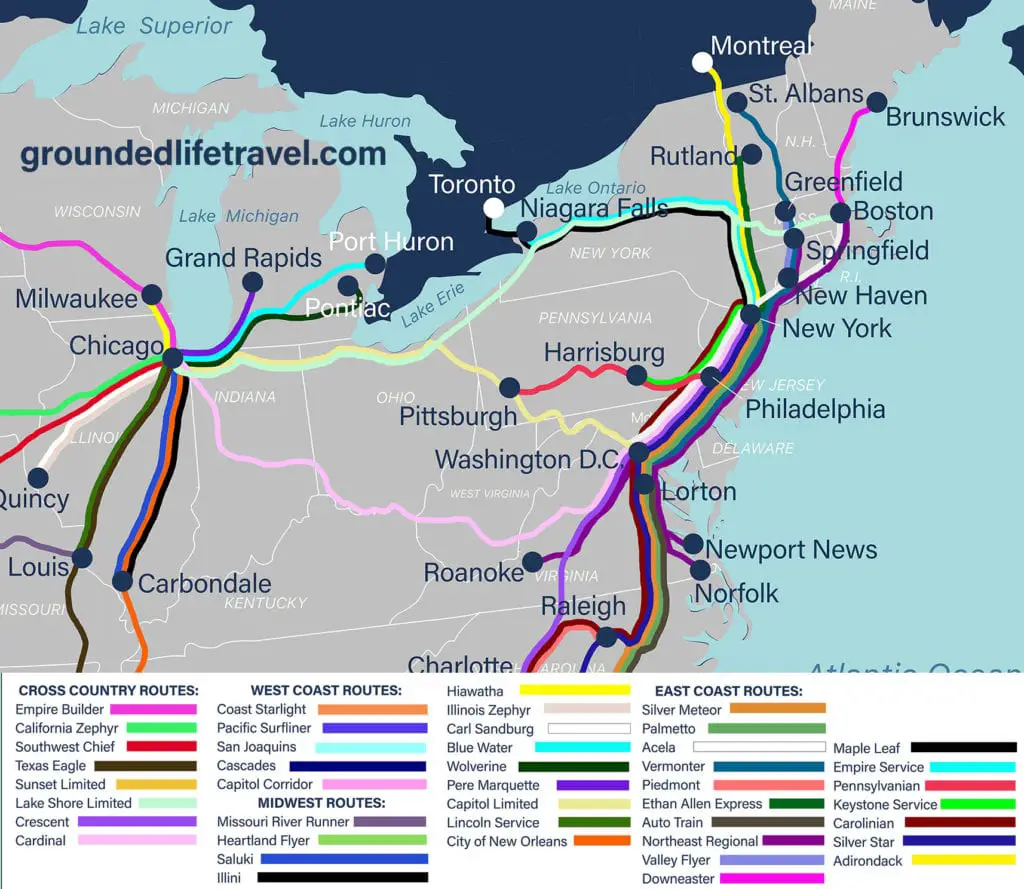 Midwest Route Map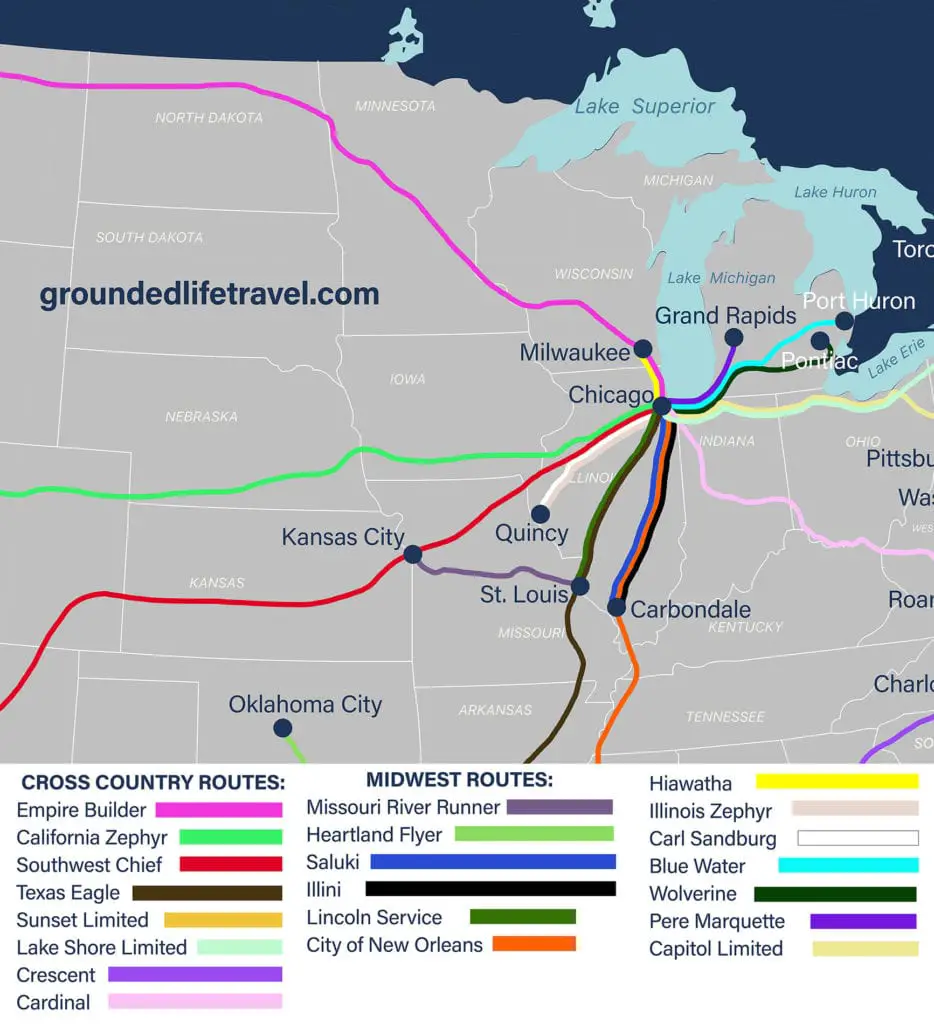 West Coast Route Map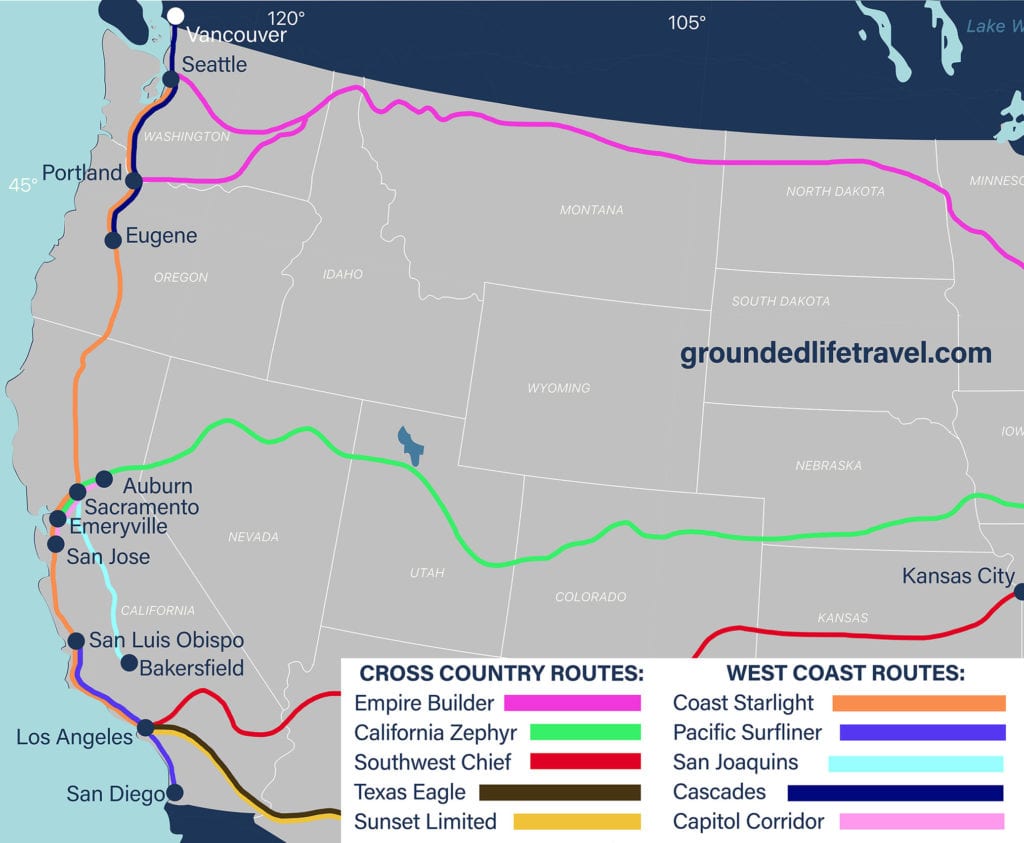 Booking Tickets
To book a ticket for any Amtrak train, use our Amtrak ticket booking guide. It can help you purchase tickets at the lowest price in any class. Amtrak also runs sales and discounts on most routes.
For more information on Amtrak trains check out our Amtrak Tips page. We also have a route guide for each train and station lists for each state that can be accessed on the menu or by clicking here.
A few other resources that might help you:
If you have other questions that you need answered or want to see the inside of the trains before you book your trip, checkout our YouTube Channel!
Tags :
Amtrak Map