Amtrak Capitol Limited Route Guide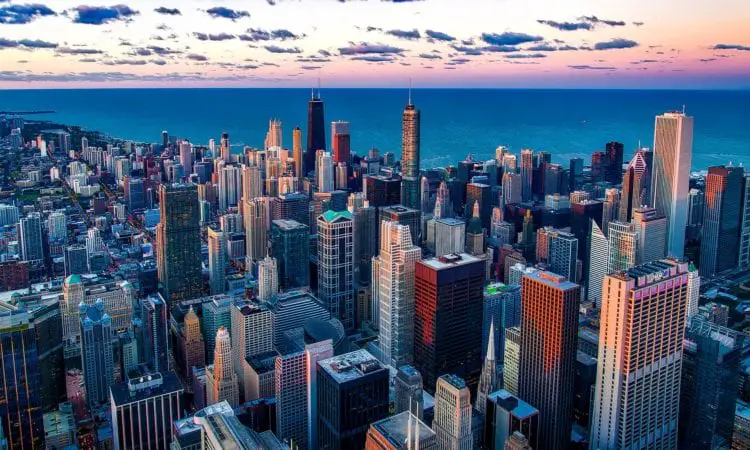 Grounded Life Travel is supported by its audience. When you purchase through links on our site, we may earn an affiliate commission.As an Amazon Associate I earn from qualifying purchases.
The Amtrak Capitol Limited will follow the historic B&O Line. You will journey from Washington, D.C. to Chicago through the Potomac Valley, Harpers Ferry and the Allegheny Mountains then into Pittsburgh.
The Capitol Limited will take you from Washington D.C. to Chicago via Pittsburgh, Cleveland and Toledo. You can also take this train going the reverse direction from Chicago to Washington D.C.
Train Info
| | | |
| --- | --- | --- |
| | Wifi | No |
| | Observation Car | Yes |
| | Dining Car | Yes |
| | Cafe | Yes |
| | Distance | 780 Miles |
| | Time | 18 Hours |
Ticket Options
On the Capitol Limited you can purchase tickets in these categories (sample summer fares for 2 people shown):
Coach ($210)
Superliner Roomette ($651)
Superliner Bedroom ($880))
Superliner Family Bedroom
Superliner Bedroom Suite
Scenic Views
The Capitol Limited is a great route between the nations capitol and the windy city. This train route follows the historic B&O Line as you journey through the Potomac Valley, passing Harpers Ferry and the Alleghany Mountais. Once through Pittsburgh you will cross into Ohio and Indiana then right into the center of the metropolis of Chicago. If you plan on adventuring, you can bring your bike along with you on this train ride.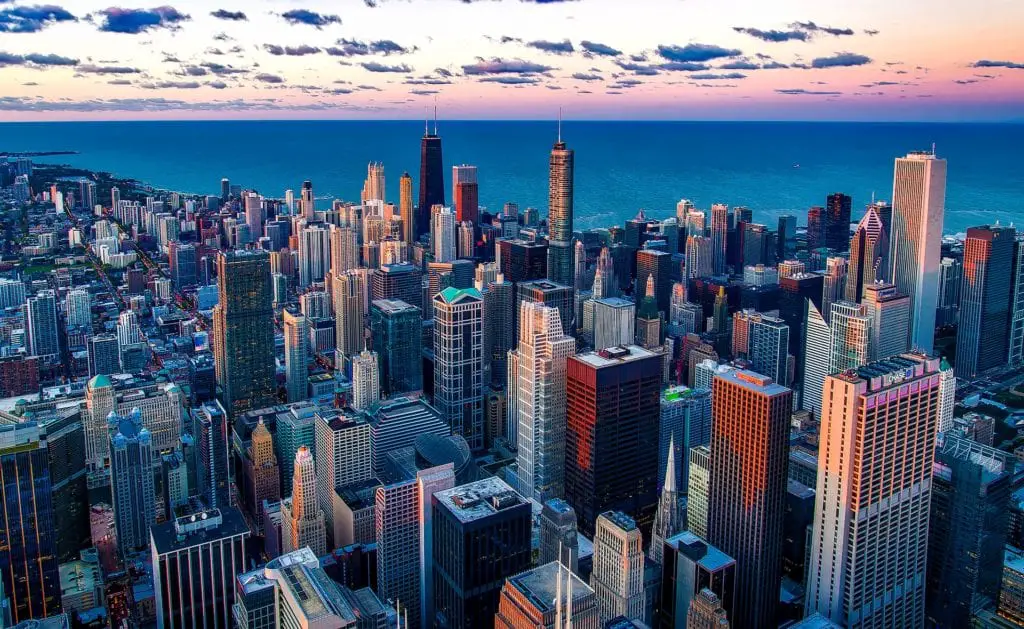 Major Stations
The major and notable stations on the Amtrak Capitol Limited are Washington D.C., Pittsburgh, Cleveland, Toledo and Chicago.
States Visited
The Amtrak Capitol Limited travels into several states as you start out in Washington D.C. then head into Maryland, West Virginia, Pennsylvania, Ohio, Indian and Illinois.
Station Reviews
The Capitol Corridor has terminus stations of Washington D.C. on one end and Chicago on the other. Both stations are a site to behold. Union Station in DC and Chicago have plenty of services to offer. They both have staffed Metropolitan Lounges. You should arrive early to explore the beautiful stations.
Both stations offer free checked baggage, up to 2 bags per person of 50lbs.
Washington Union Station
Washington Union Station is not just a major train station and transportation hub but it is also a tourist destination. It opened in 1907, and it is the headquarters for Amtrak and the second busiest railroad station with over 5 million passengers. Ten of Amtrak's train routes run through this station. The station is visited by over 40 million people each year. You will find lots of great shops, cafes and restaurants.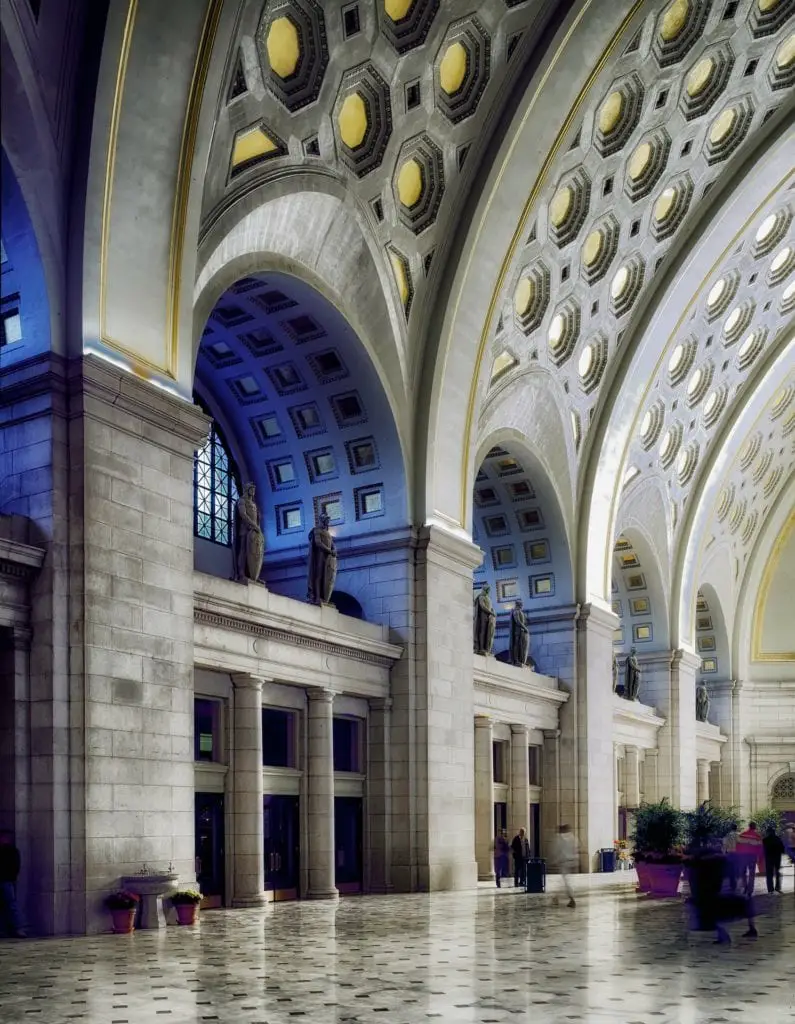 There are lots of options for hotels near this station. The two closest hotels are the Klimpton George Hotel and the Phoenix Park Hotel.
Chicago Union Station
Union Station in Chicago is perhaps the finest Amtrak station in the country. It offers easy access in the heart of Downtown Chicago and features the best Metropolitan Lounge you will find. There are plenty of fast food restaurants within the station where you can get food to bring back to the new 2 level Metropolitan Lounge. The entire station has a nice decor that makes you feel like you are about to take a special trip.
If you'd like to stay close to Union Station before or after your visit we recommend the Hyatt Place Chicago Downtown – The Loop, which is about a 5 minute walk from the station.
Trip Planning
The Amtrak Capitol Limited can be paired with several other trains for a longer vacation. From Chicago you could head west on the Empire Builder to Seattle, the Southwest Chief to Los Angeles, the California Zephyr to the Bay Area or the City of New Orleans to New Orleans.
Booking Tickets
Tickets for Amtrak can be booked at Amtrak.com or using their app on your phone. Reservations can also be made by calling 1-800-USA-RAIL.
Tags :
Amtrak
amtrak routes
capitol limited