Grounded Life Travel is supported by its audience. When you purchase through links on our site, we may earn an affiliate commission.As an Amazon Associate I earn from qualifying purchases. List of everything we use in our travels.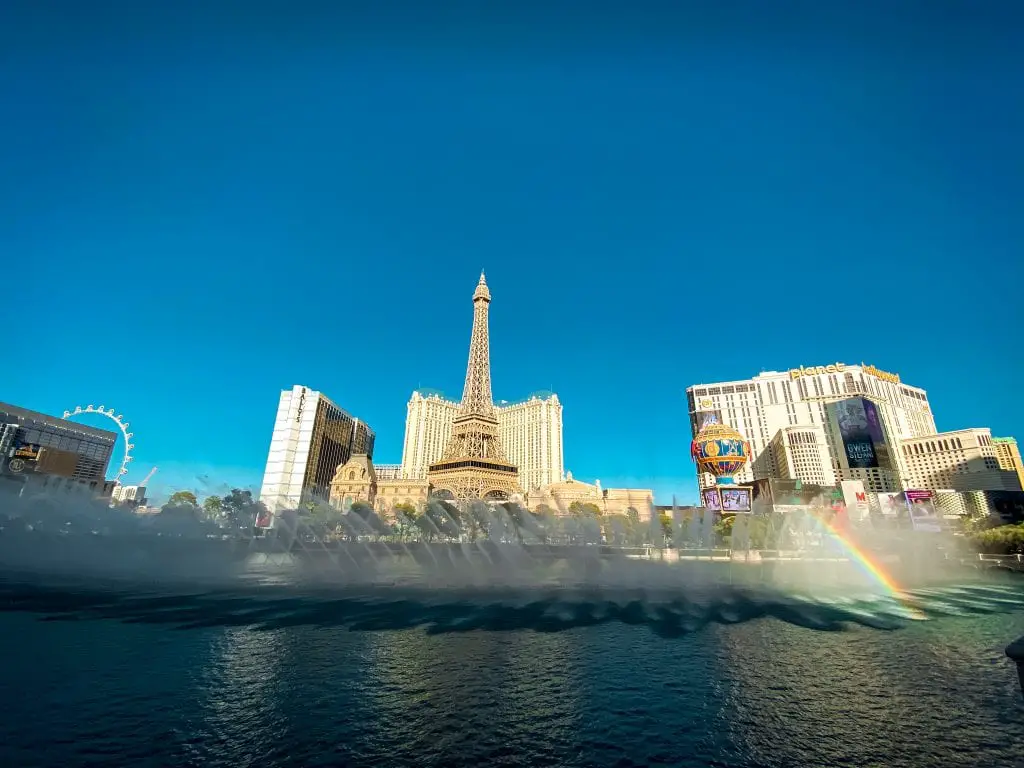 Red Rock Canyon
This beautiful conservation area is located just 15 min from the strip. It's so close you can actually see the Luxor in the distance but yet you feel isolated in the wilderness. This is a great full day or half day adventure depending on whether you want to hike or not. For a short trip you can easily do the 13 mile scenic loop drive, keep in mind this is a one way road (for the most part). More than 3 million people visit this area each year. Whether you like hiking, rock climbing or just looking at beautiful things in nature, Red Rock Canyon has lots to offer. It is a $15 entrance fee for day use.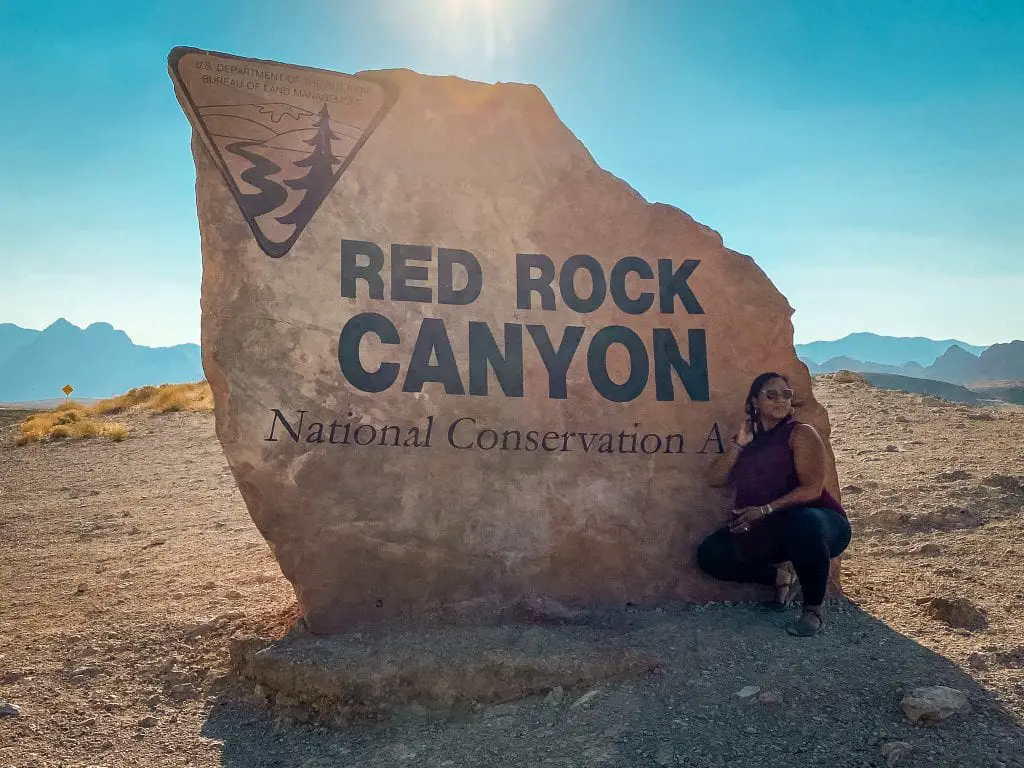 7 Magic Mountains
This large scale desert artwork went from obscurity to popular attraction. You will find this art installation just 10 miles south of the Las Vegas strip. This exhibition opened in 2016 and was supposed to stay for only a couple years but due to it's popularity, Bureau of Land Management issued a 3 year permit to extend the installation to remain through 2021. Ugo Rondinone is the Swiss artist who created this work. It grew in popularity due to its Instagram aesthetic. It is most popular at both sunrise and sunset. There is no entrance fee.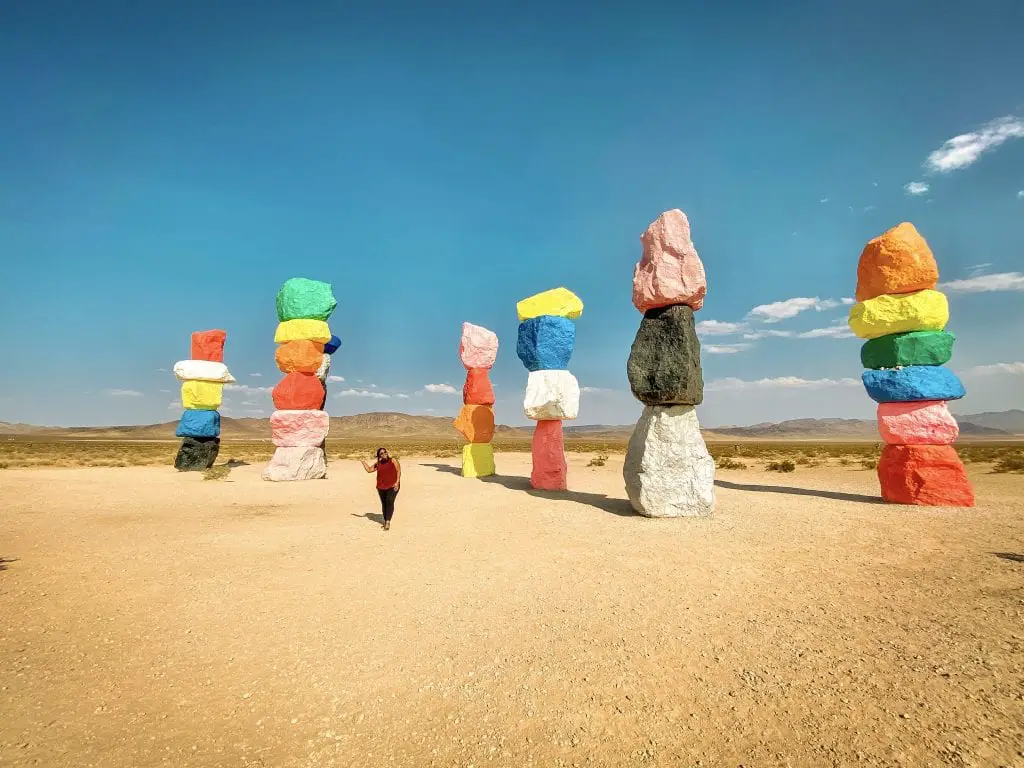 Valley Of Fire
Located 50 miles northeast of Las Vegas this gorgeous state park has been drawing a lot of attention. This state park is brimming with things to do. Attractions like Elephant Rock, Atlatl, Rock, Beehives and Fire Wave are just a few of the things you can enjoy at this park. If you love hiking you will find plenty of great trails to enjoy from White Dome to Pink Canyons and the famous Fire Wave. This is also a great park for photography. Be sure to bring plenty of water and snacks with you for the day trip, the visitors center has limited options. Entrance fee is $10 per vehicle and you can not use your America The Beautiful pass to enter.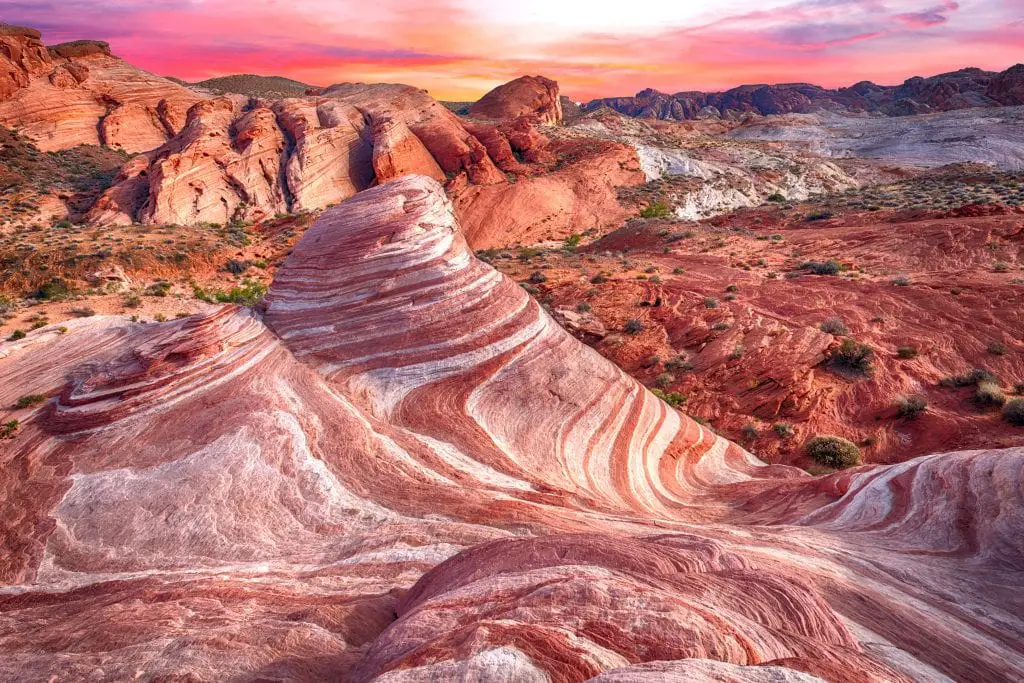 Hoover Dam
Hoover Dam is one of the most recognizable landmarks in Arizona. There are several ways to visit this icon. Hoover Dam is one of the most popular day trips from Las Vegas. You will find lots of options for tour from Las Vegas, you can drive your own car or you can rent a car. The dam is on the border between Nevada and Arizona. It was built during the Great Depression. It was originally known as Boulder Dam but was renamed after President Herbert Hoover in 1947. There are lots of options for enjoying the dam. You can simply drive over the dam, you can take a tour inside or you can walk the the ends from the parking area. Entrance fee varies on what you do when you are there.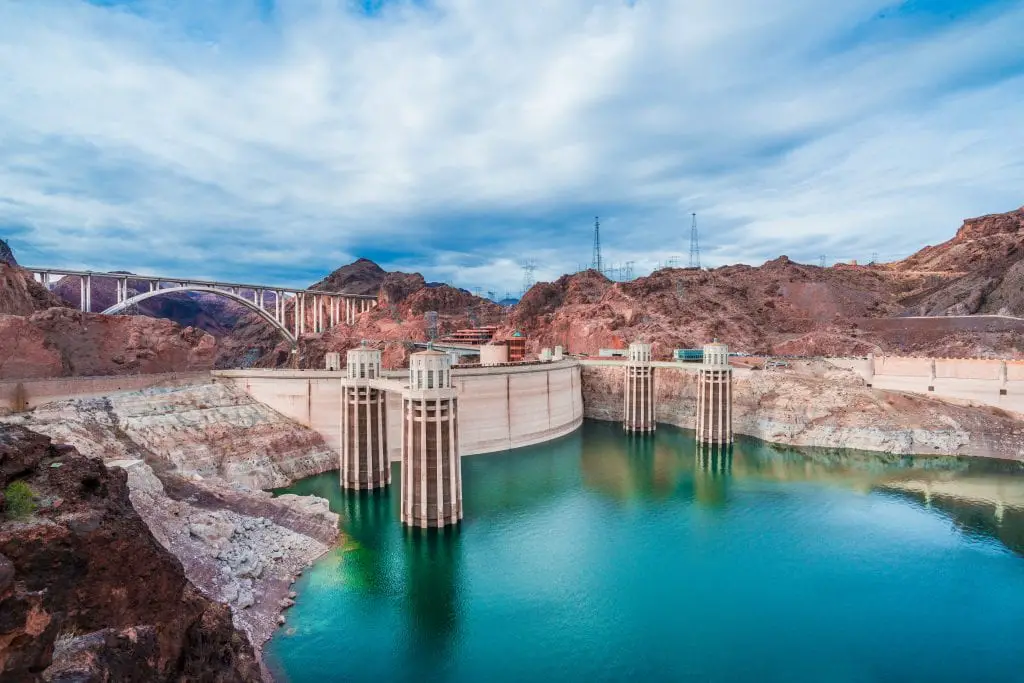 Grand Canyon
The Grand Canyon is an American icon. Nearly 6 million people make the road trip to this incredible destination. The West Rim entrance to the Grand Canyon is bit longer day trip from Las Vegas. It will take you about 2 and a half hours to get there. This is a must see, pictures don't do it justice. Part of this area is Navajo Nation, you will see some influence here. There are lots of things to do at this entrance of the park. Keep in mind that fees in this area will be a bit higher than other entrances to the park. The (sort of) new skywalk is located here, fee is $26. There is also a zip line open seasonally that is $18. The entrance fee is $56 for general admission or you can use your American the Beautiful pass.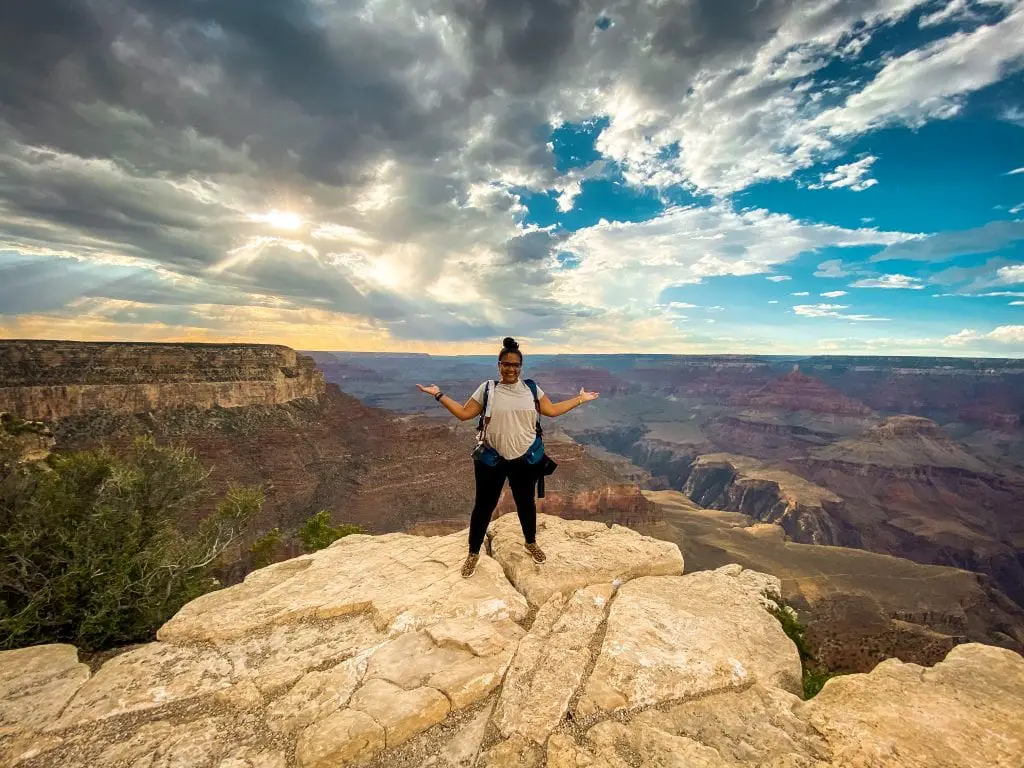 Joshua Tree
If you are interested in another national park then you should certainly consider a day trip to Joshua Tree National Park in California. This drive is about 3 hours from Las Vegas but it's worth the drive. If you have time you can also pop over to Palm Springs just a few miles away. This park is named for it's iconic Joshua Tree (Yucca). Enter through the west entrance. The Visitors Center is located just outside the entrance. There are many hikes and plenty of photo opportunities with these beautiful trees. Entrance fee is $25 per vehicle for day use or you can use your America the Beautiful pass. You can camp at this park, make reservations on the NPS website.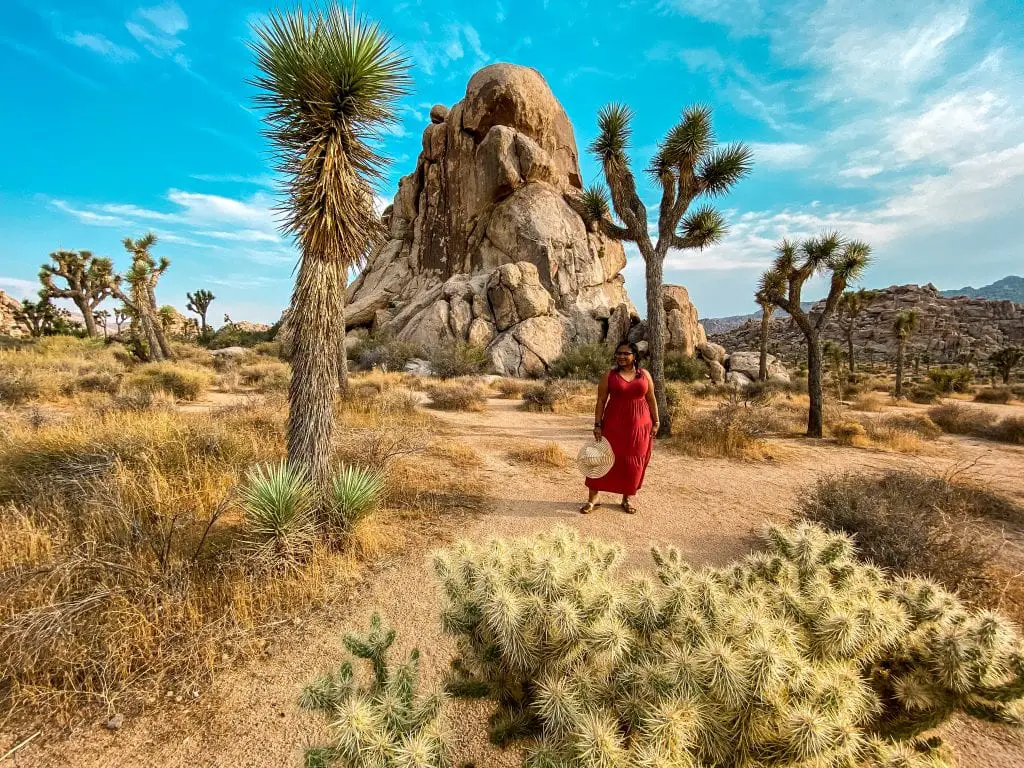 Death Valley National Park
How low can you go? At Death Valley National Park you can go lower than everyone else in North America. We visited this park in the summer time and we do not recommend it, lol. It is one of the hottest places on Earth. We would love to come back when it's a bit cooler. There is lots to see here, from sand dunes to salt flats you will not be bored at this park. Death Valley is about 2 hours from Las Vegas, you can easily do a day trip from there. Entry fee is $20 or you can use your America the Beautiful pass.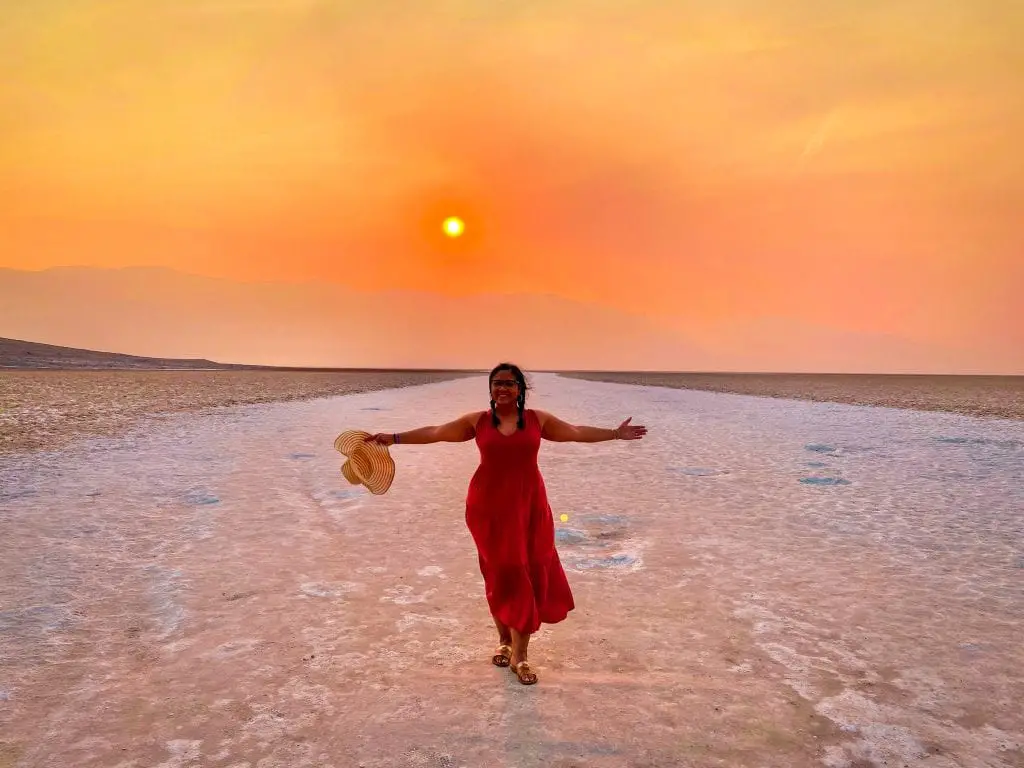 Tags :
hoover dam
las vegas
las vegas day trips
nevada