Horseshoe Bend Hike and Guide
Grounded Life Travel is supported by its audience. When you purchase through links on our site, we may earn an affiliate commission.As an Amazon Associate I earn from qualifying purchases. List of everything we use in our travels.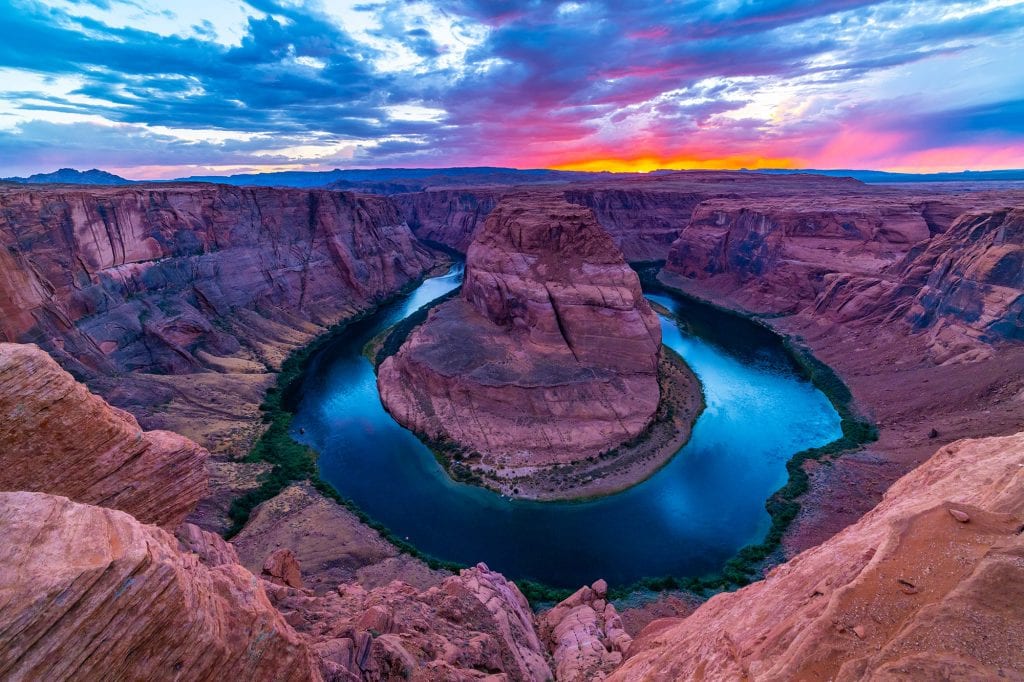 Horseshoe Bend Hike and Guide
In this Horseshoe Bend hike (and guide) we'll share some info on what our experience was like in summer of 2020 (COVID). Horseshoe Bend is a very short drive from Page, Arizona. It is also very close to Glen Canyon Dam. The hike has changed over the last few years. There is a new bigger parking lot, they charge a small fee to park. You are permitted to stay until 10pm. Many thought you could only stay until sunset but you have plenty of time to stay after sunset and then head back to the parking lot.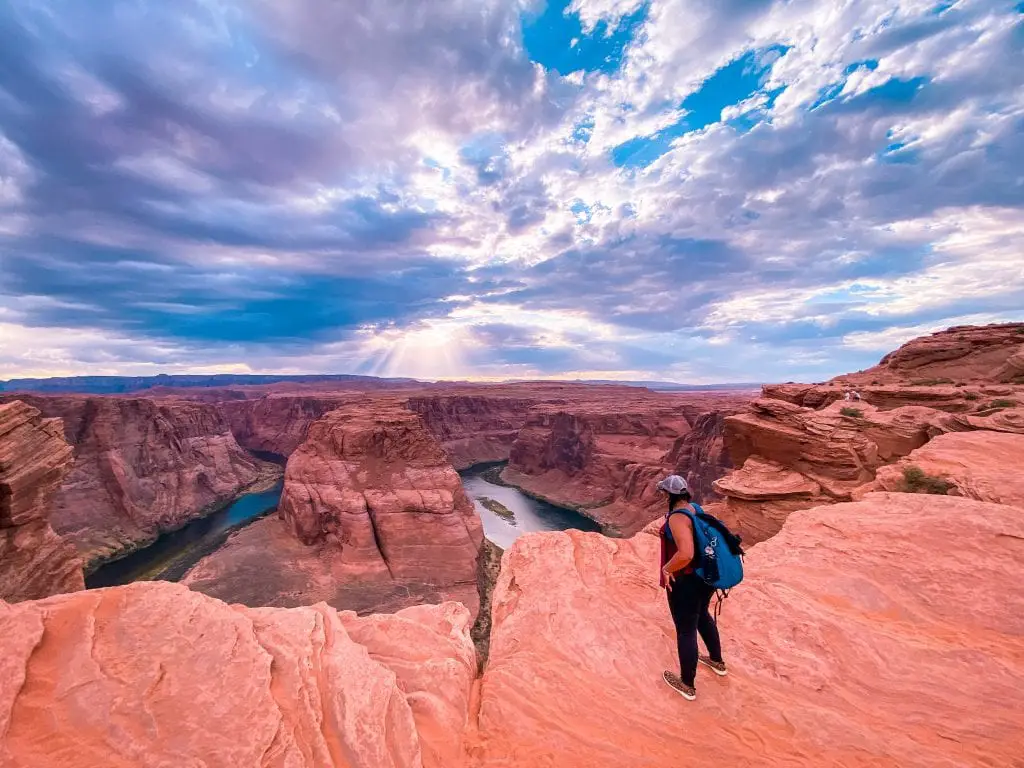 Planning Your Hike
The great thing about doing the Horseshoe Bend hike (and guide) is that it's not hard to do. The best time to visit is at sunrise or sunset. In the summer going any other time will be very hot. Be sure you take plenty of water with you, if you forget you can purchase a water bottle from the attendant at the entrance. There are only portable bathrooms at Horseshoe Bend so plan accordingly.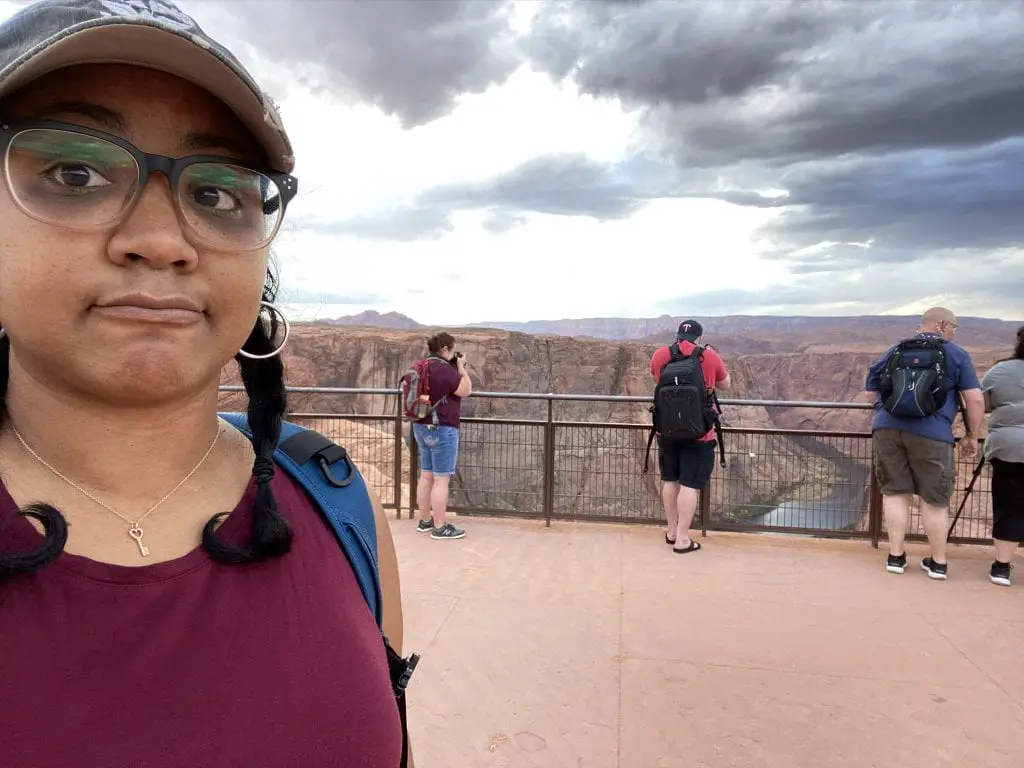 Changes
There have been several changes made to Horseshoe Bend. The 2 main changes are the hiking trail and the railing. Although the new hiking trail is a bit longer than it used to be, it's now mostly flat and accessible to all. We encountered a family with a child in a wheelchair as well as families with little ones in strollers. Toddlers were walking on the path on their own. There are a couple places to stop and take shelter from the heat or just to sit if you need to rest. The hike should only take you about 20min on average.
The other change I mentioned is the new railing put in place. Most of the viewing area is completely open and railing free. The railing was put in place at the main viewing area which is almost at the center of the "bend". This is actually helpful even for those looking for the perfect pic. If you don't mind the height, there are still several spots to take a picture without the railing in it. Both of these changes are a welcome addition to this beautiful spot.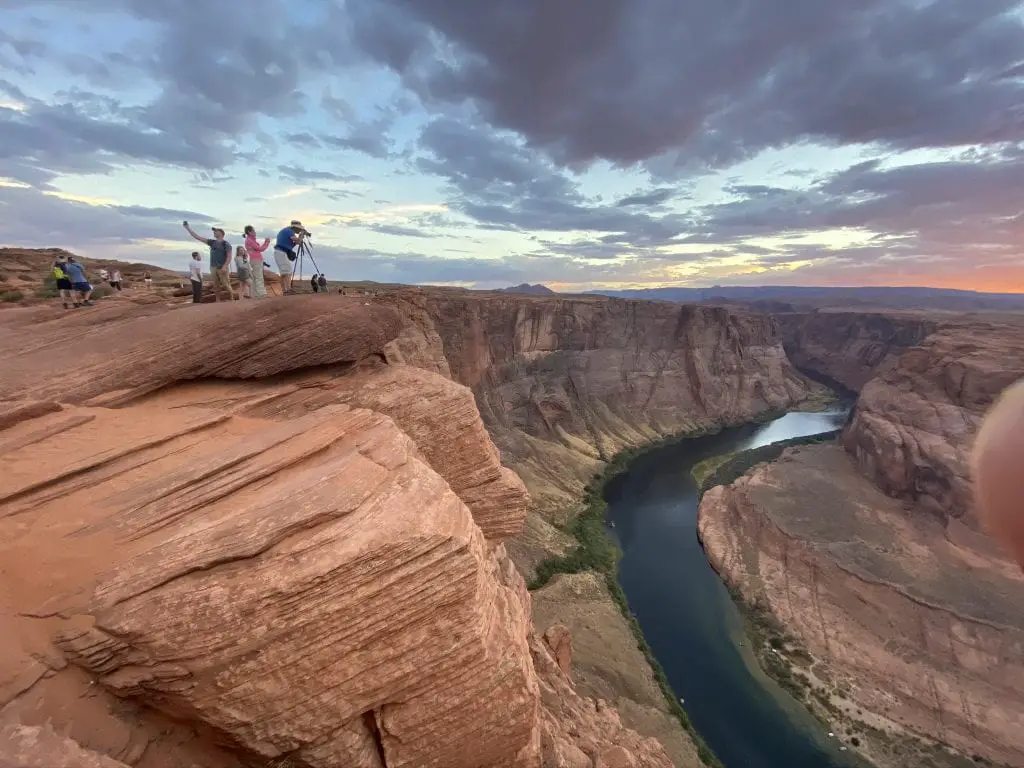 What Else Do You Need To Know?
We visited Horseshoe Bend during COVID restrictions. This place is usually packed with visitors from all over the world. It was not crowded at all when we were there. We noticed there were some foreign visitors but most people were just families out for a nice evening stroll. Be sure you walk around the area not just walking up the railing and taking your pic. There is so much beauty around this area, don't miss it. Be careful as you walk around though, there is literally nothing between you and the valley floor below. We enjoyed our visit and highly recommend adding this to your itinerary if you are in the area.
Tags :
arizona
featured
horseshoe bend