50 Bucket List Things To See In The USA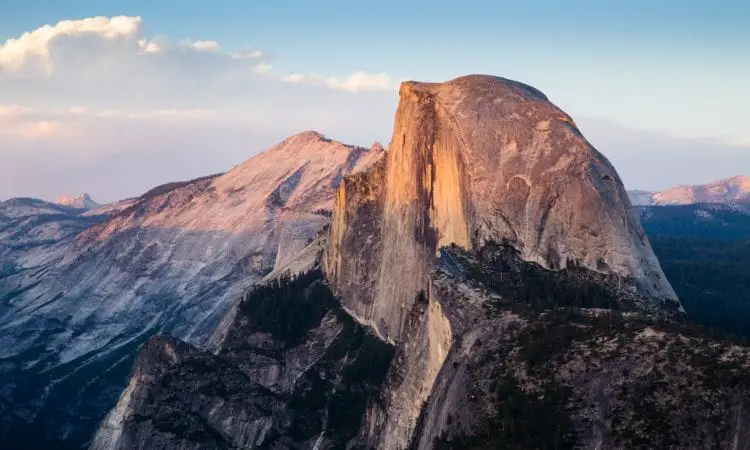 Grounded Life Travel is supported by its audience. When you purchase through links on our site, we may earn an affiliate commission.As an Amazon Associate I earn from qualifying purchases. List of everything we use in our travels.
The USA is an ultimate destination for many around the world. Sometimes it's hard for us as Americans to see this. The USA is chock full of incredible bucket list things to see. We've put this list together of the top 50 things you simply, can not miss. If you're looking for ideas for your next family trip, here are some ideas for you to choose from.
1. Yosemite National Park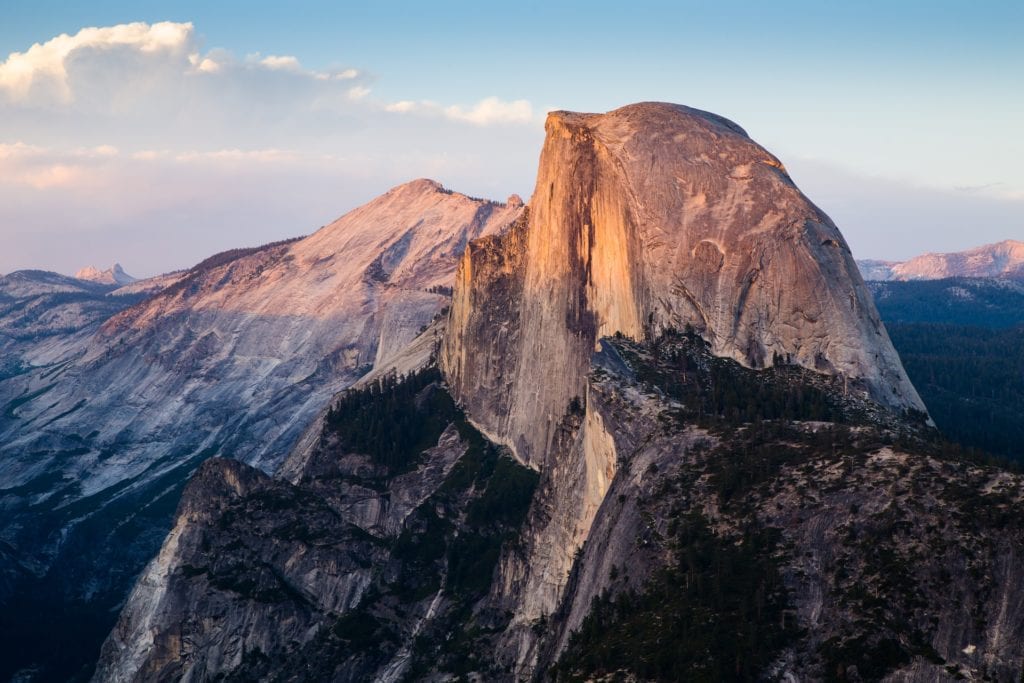 This unforgettable national park should be at the top your bucket list for the USA. There are several options to stay in the area but we opted to camp in a camper van just outside the west entrance. It was a short drive to the park each day. We covered as much of the park as we could in a few days. You may want a whole week here, there is so much to see.
2. Havasu Falls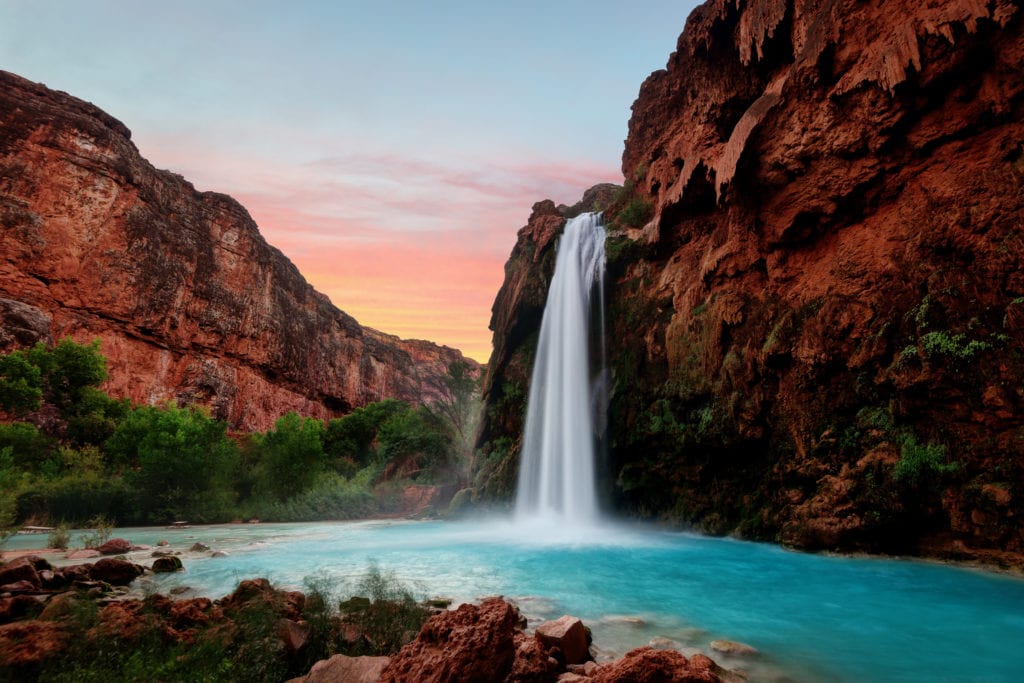 This seductive waterfall is on many bucket lists. It's a bit of a challenge to get to. The clear blue water on the backdrop of the orange formations is breathtaking.
3. Florida Keys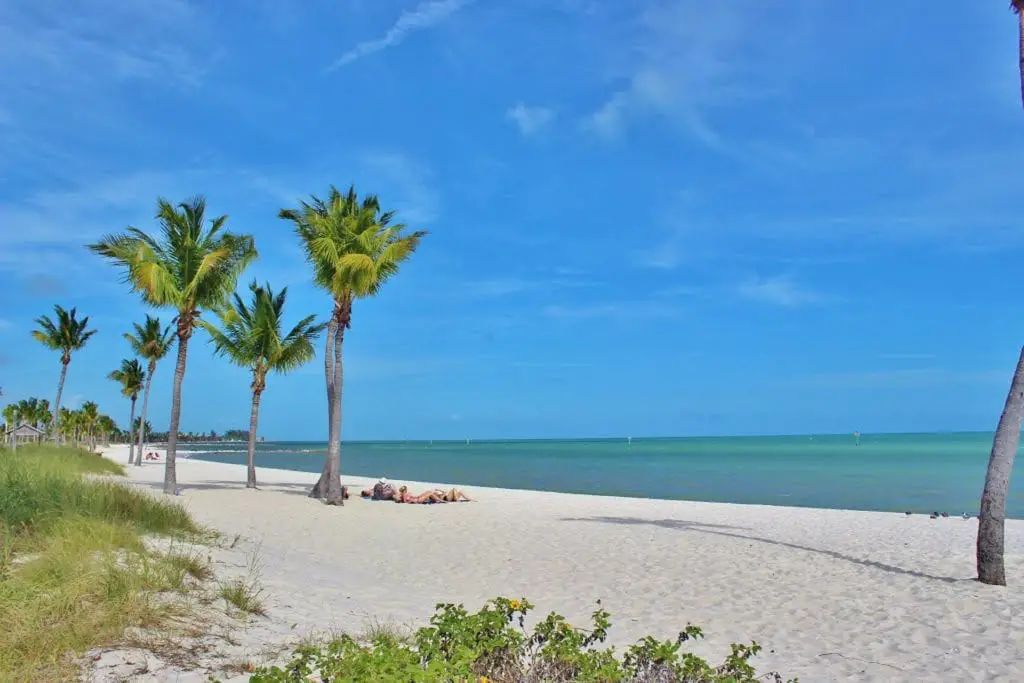 Many a song had been written while in the Florida Keys. It's a dream destination for many who are looking to unplug. This is the place where you will feel free and one with nature. The water in the Florida Keys is crystal clear. The drive to the Keys will set the stage for the relaxing environment you are entering.
4. New Orleans, Louisiana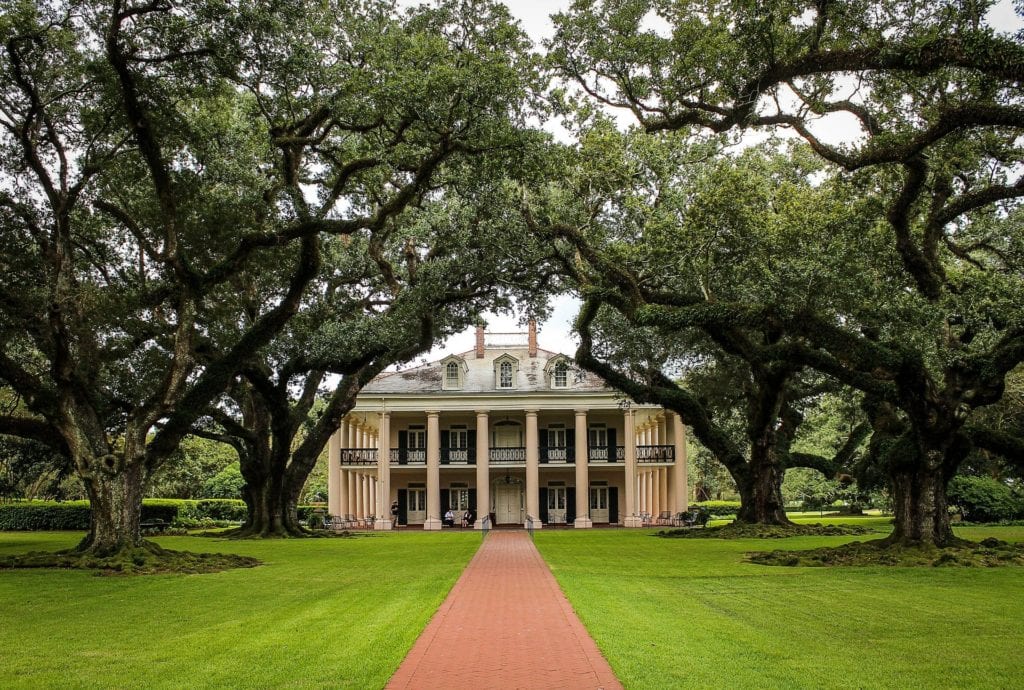 This iconic US city is known for many things, it's biggest attribute is resilience. They have overcome many horrible hurricanes and still come back to rebuild. New Orleans is famous for it's Creole and Cajun roots. You will not run out of things to do on your visit to New Orleans. You can enjoy a party on the French Quarter or have a proper southern lunch, you decide, or maybe you can do it all.
14 Best Things To Do In New Orleans
5. Moab, Utah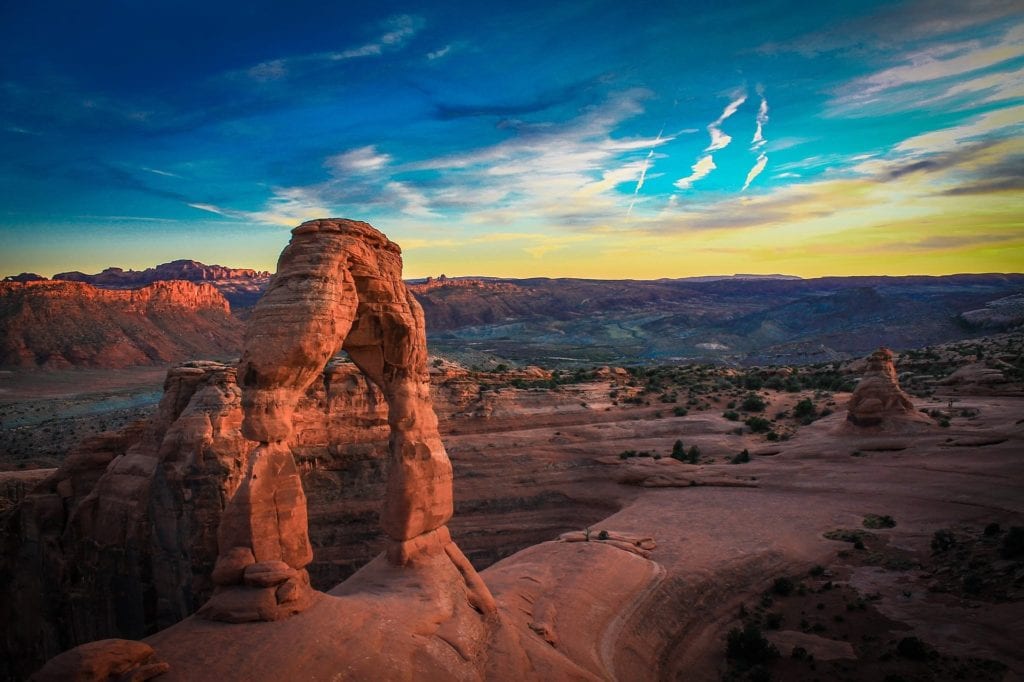 Moab is home to two of the Mighty 5 National Parks in Utah. Arches and Canyonlands are about an hour apart and in between lies this lovely city in the buttes, arches and canyons. If you love the outdoors, this is the place for you. While you're there, don't miss out on Dead Horse Point State Park. Pack your hiking gear and ready for the adventure of a lifetime in Moab.
12 Things You Need To See At Arches National Park
6. Yellowstone National Park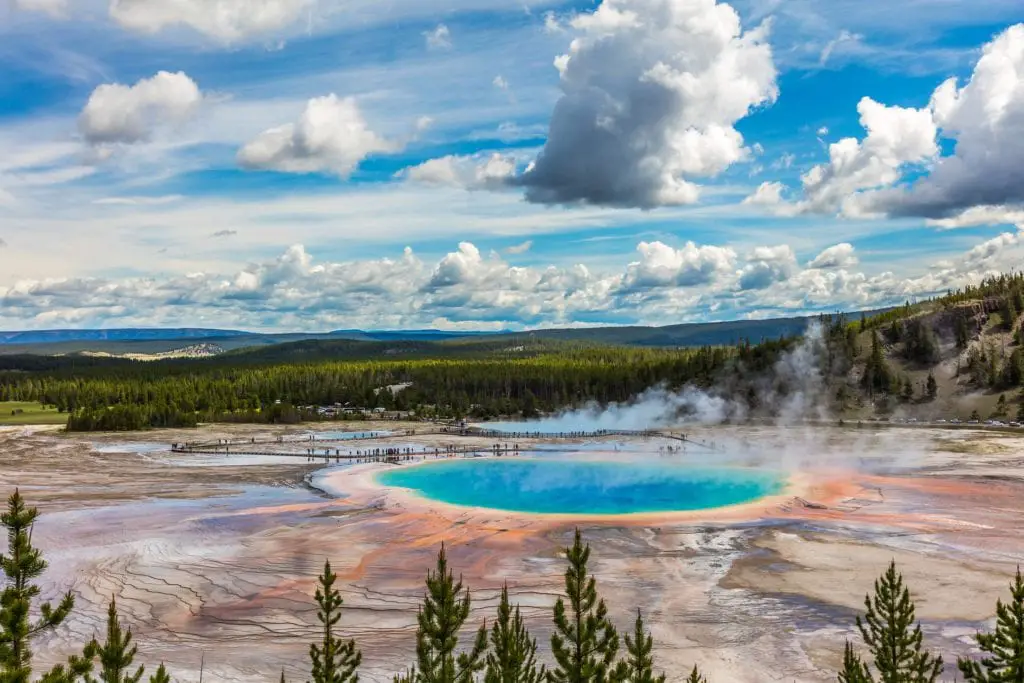 When you think of an iconic national park in the USA, you think of Yellowstone. It's home to the most famous geyser, Old Faithful. Here you will also see buffalo/bison and many other beautiful wildlife in their natural homes. Yellowstone is the largest national park in the US encompassing over 2 million acres. To see it properly you will want to give yourself about a week.
Top 14 Things To See In Yellowstone National Park
7. Badwater Basin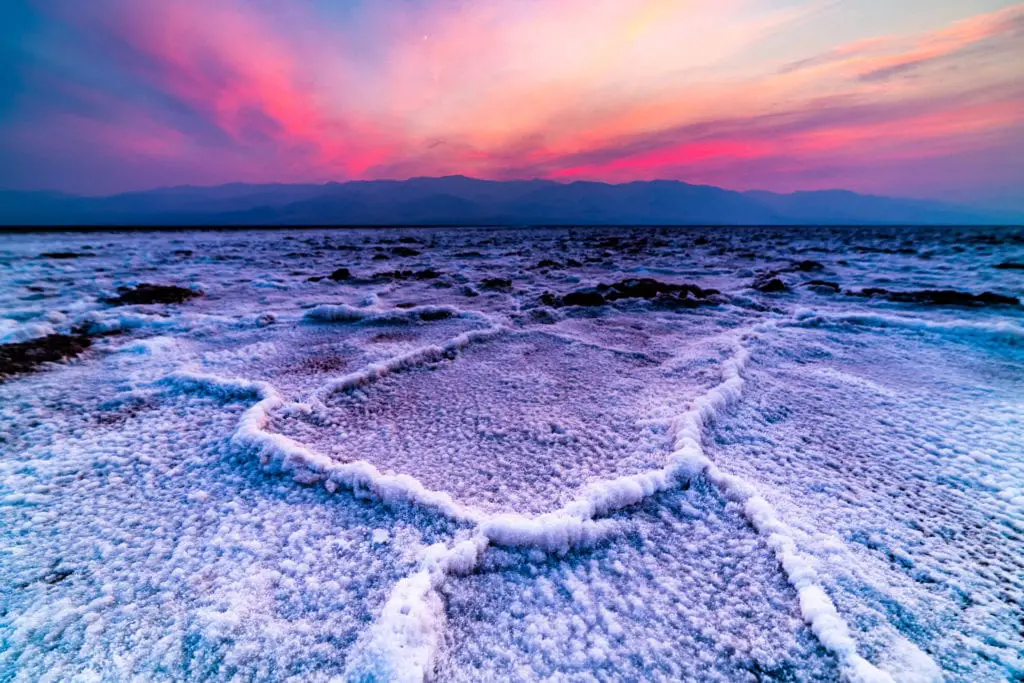 Badwater Basin can be found in Death Valley National Park. It is the hottest and lowest point in North America. On our visit, Rob and I were the only two people there so we were the two lowest people in North America for a couple hours. I will caution you not to go in the summer and be sure to bring lots of water before you head out on the salt flats.
8. Door County, Wisconsin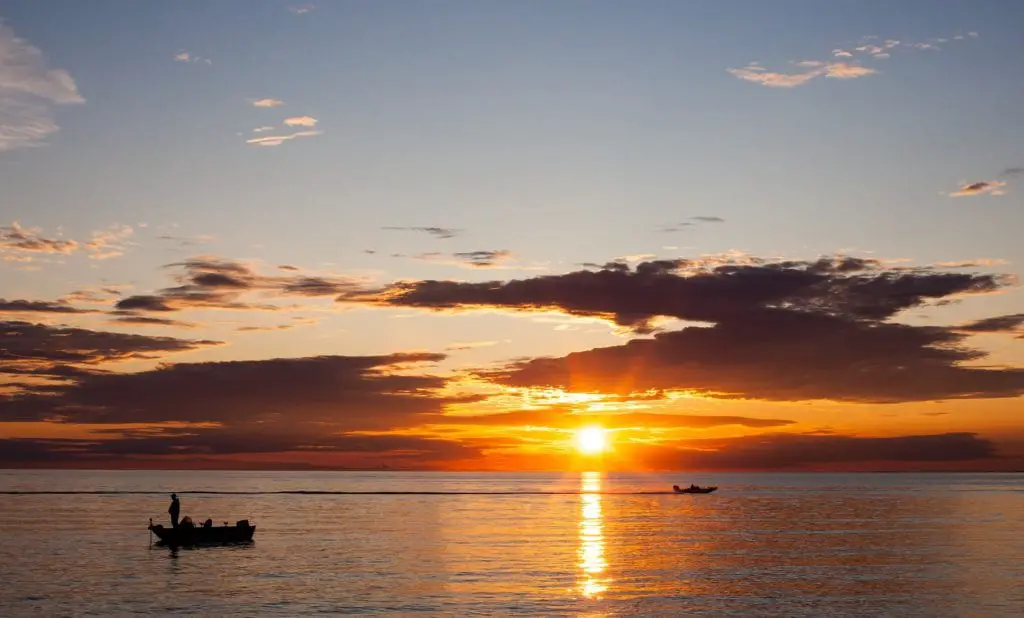 Doors County, Wisconsin is a penisula between Green Bay and Lake Michigan. It's know for it's shoreline and many parks. You can settle into one of the many picturesque coastal towns and going shopping, have some fish and enjoy the scenic beauty. It is often referred to as the "Cape Cod of the Midwest".
9. Niagara Falls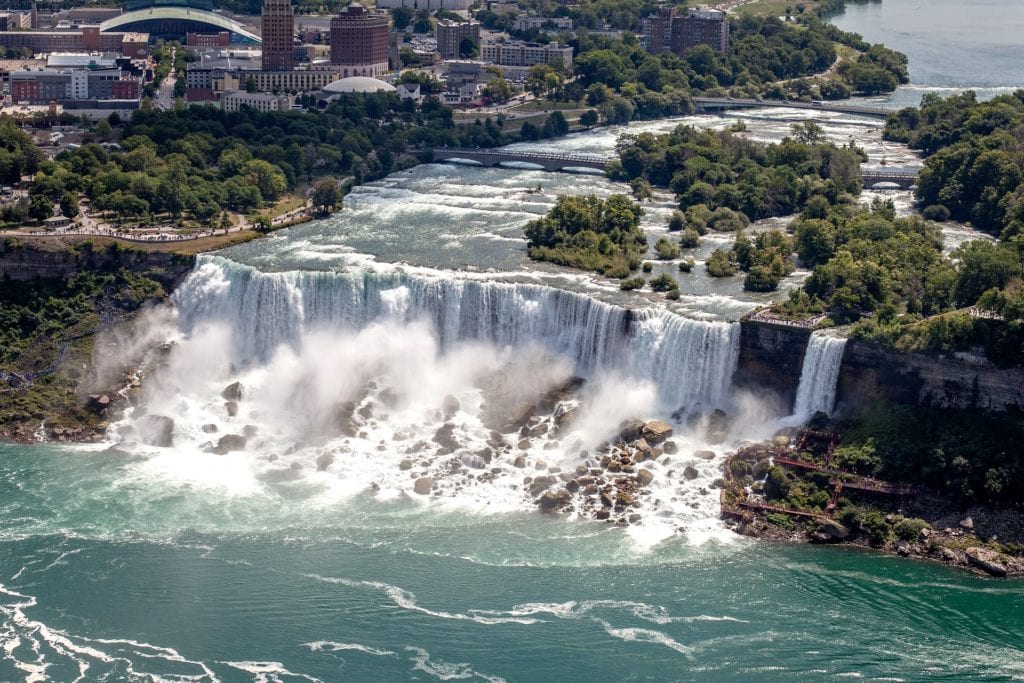 Niagara Falls is a group of 3 waterfalls at the southern end of Niagara Gorge and spans the border between the US and Canada. The largest of the three is Horseshoe Falls, also known as Canadian Falls and straddles the border. Bridal Veil and American Falls both lie in the US. It is a staggering 167ft. drop at the steepest point. It is not only famous for it's beauty but Niagara is also a valuable source of hydroelectric power.
10. Shoshone Falls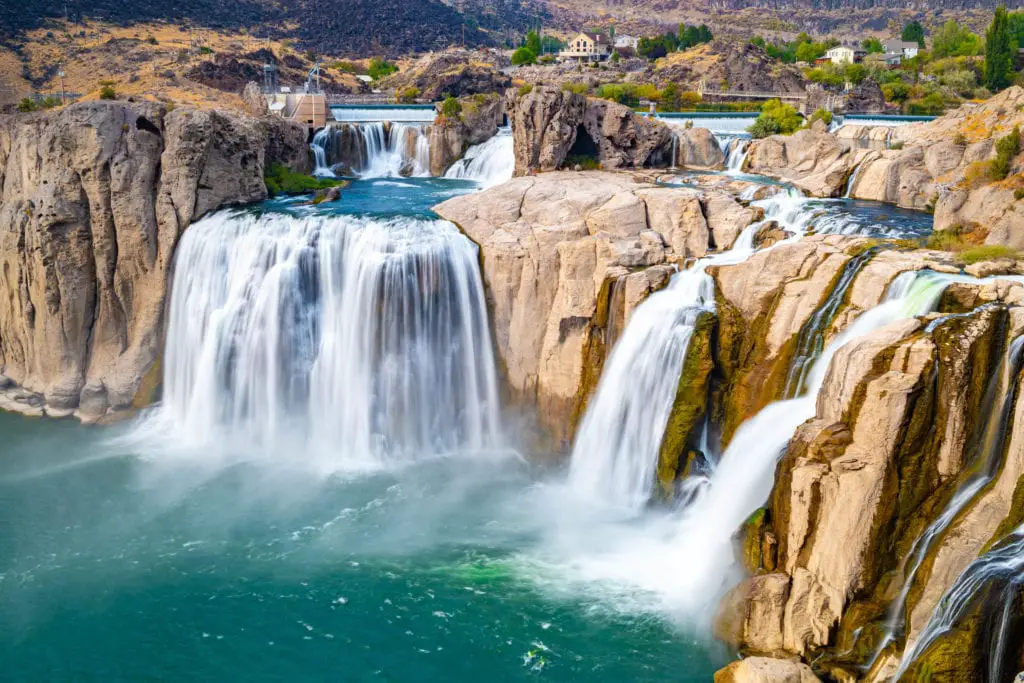 Shoshone Falls can be just as impressive as it's famous friend in New York. It's actually known as the "Niagara Falls of the West", Shoshone is actually a bit taller than it's friend but not as big. This gem can be found in Idaho near Twin Falls. There are many other things to do in this area, so it is certainly worth a visit.
11. Kauai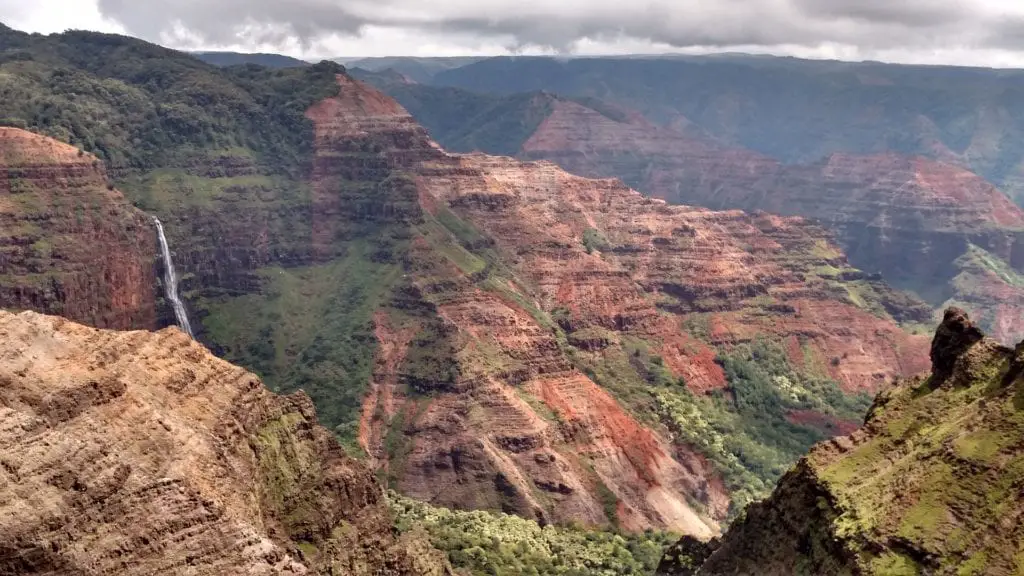 Kauai is one of the most spectacular islands in Hawaii (in our opinion). It is nicknamed the "Green Island" and you can certainly see why when you arrive. The dramatic cliffs and tropical rainforests will draw you in. You can hike the Na'Pali Coastline or visit the Waimea Canyon. You could easily spend a month here and not get bored.
12. Great Sand Dunes National Park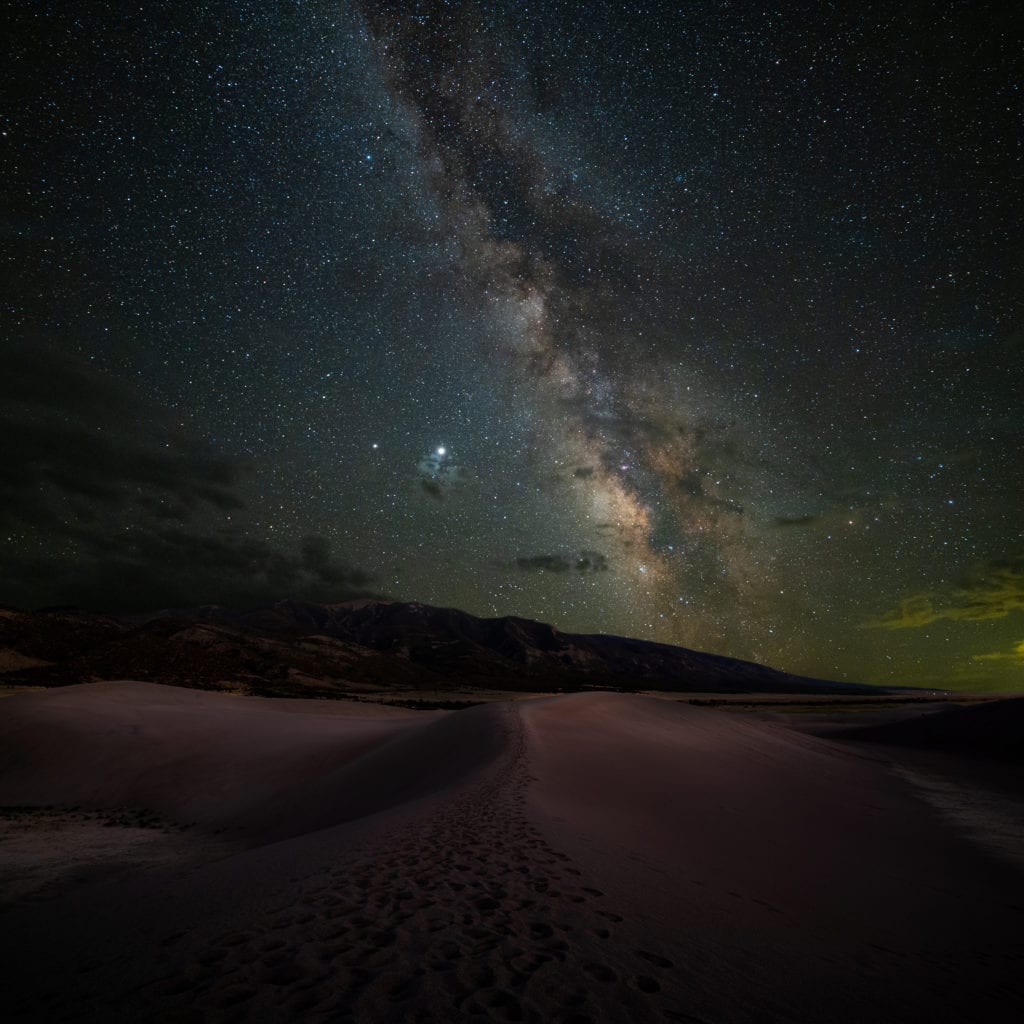 Who knew there were sand dunes in Colorado? We were so surprised to find this amazing park near Alamoosa. You can enjoy the dunes by hiking, watching and even surfing. But when nighttime arrives, you will want to head to the dunes and find a good spot to view the night sky. This is a certified Night Sky Park. On our visit, we got see the Milky Way.
13. Las Vegas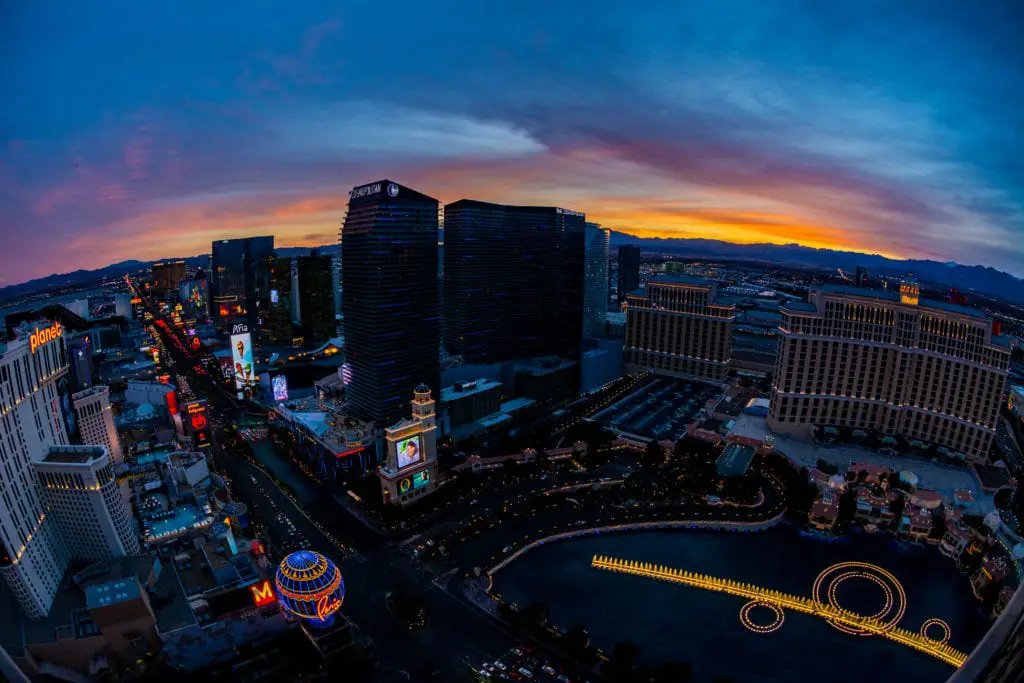 Many still view Las Vegas as "Sin City". While there are still many nefarious things to do in this city, there are more and more family oriented things to do than in the past. It's the only place where you can go from New York City, to Paris and then to Venice in a matter of minutes. The hotels are all jockeying for your attention so there are tons of great free things to do. But never fear, if you want to enjoy some drinks, dance at a club or even watching "someone else dance", you can still do that too.
14. Martha's Vineyard
Just south of Cape Cod you will find this sweet island on the Atlantic. It was a summer colony in New England and encompasses harbor towns, lighthouses and plety of sandy beaches. It is only accessible by air or by boat so plan your trip accordingly.
15. The Grand Canyon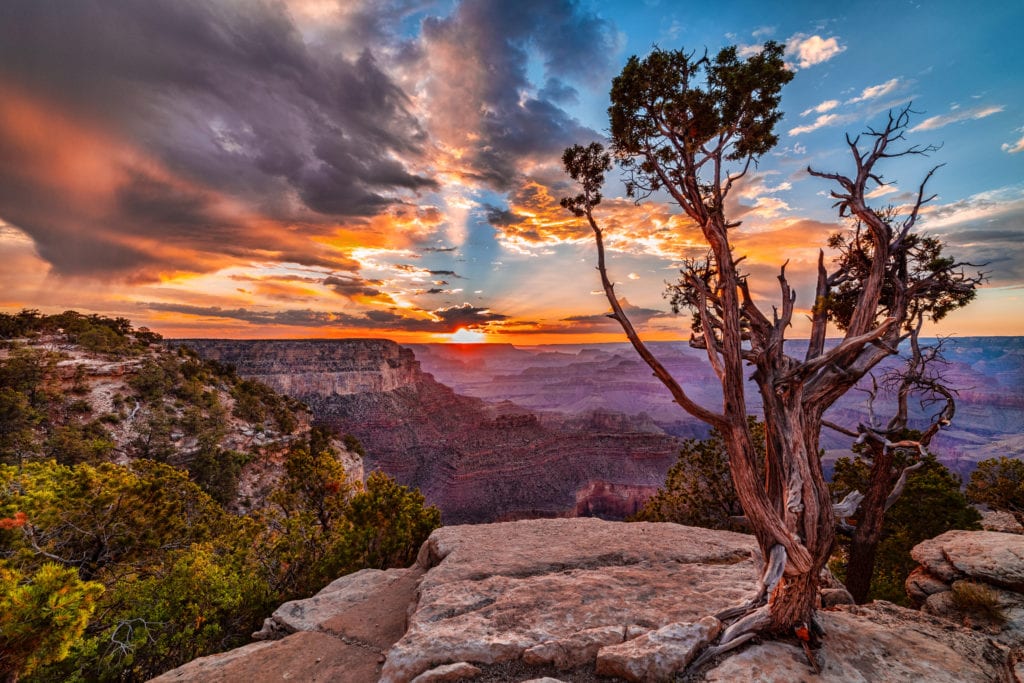 The Grand Canyon can be called the superstar of the USA. It is not called "grand" for nothing. Pictures have never done this incredible place the justice it deserves. It tuly is a sight to behold when you see it with your own eyes. Part of this park is on Navajo land so be advised that the entry fee will be different to enter here as well as a fee for several activities at this entrance.
16. Jackson Hole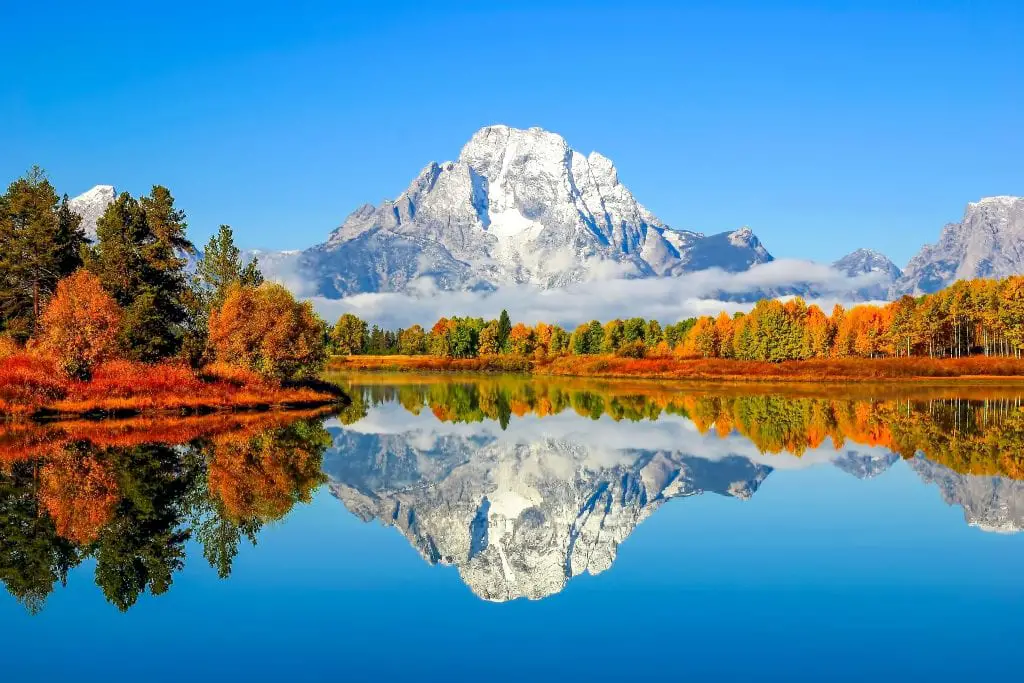 This Wyoming town has gained popularity because of it's proximity to Grand Teton National Park. It home to three ski areas and the rugged terrain will attract you right away. The views as you fly in or drive in are spectacular. We highly recommend a drive to the surrounding areas, you will not be disappointed. This natural beauty is popular with foodies and art and music lovers. The Town Square houses the iconic antler arches.
17. Route 66
The "mother road" as it is known. This iconic piece of Americana is hanging on by a thread. We had the opportunity to drive this superstar road this summer. It spans from Chicago, Illinois all the way to Santa Monica, California. It's been the backdrop for many movies but most famous for being the inspiration to the Disney Pixar movie, Cars. If you have a Cars lover in your life, you simply must to the Arizona portion of this drive.
18. Chicago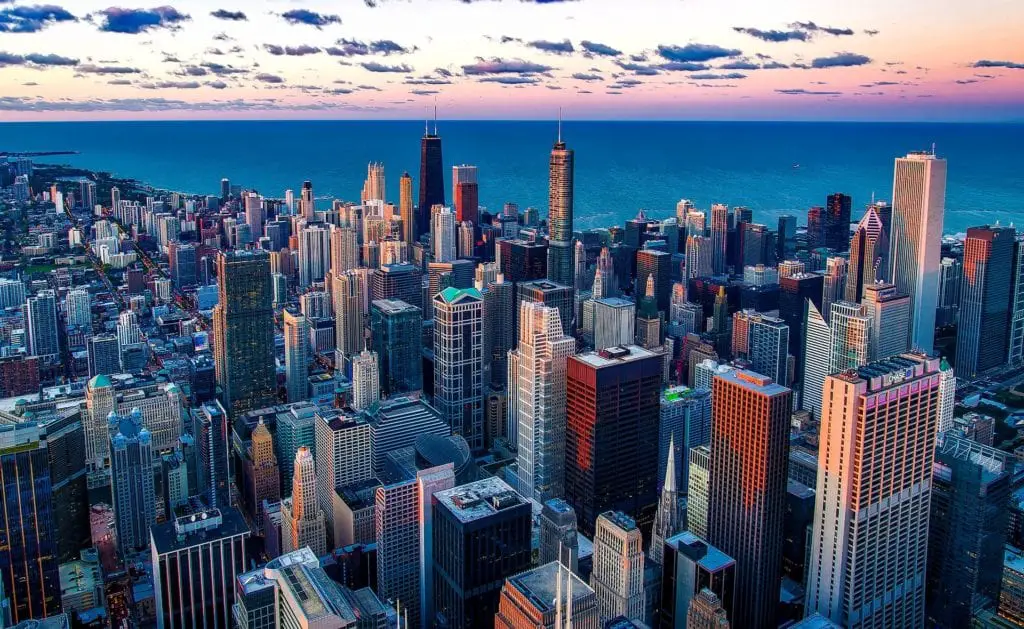 The Windy City, as it is best known should certainly be at the top of your bucket list in the USA. It has also been dubbed "Second City". There is so much to do here from shopping the famous Magnificent Mile to iconic views from the Willis Tower. Chicago has something for everyone. The city is renowned for it's museums, which include the Art Institute of Chicago. Don't forget to take a picture at Cloudgate, famously known as "The Bean".
19. Washington DC
The nations capital is a must see. There is so much to learn about this country and you will find it all here. If you are lucky enough you can even get tickets to take a tour of the White House. Don't miss out on all the history but be sure to also enjoy the food and even see some sporting events. There is so much to do in Washington DC, we recommend a week here.
20. New York City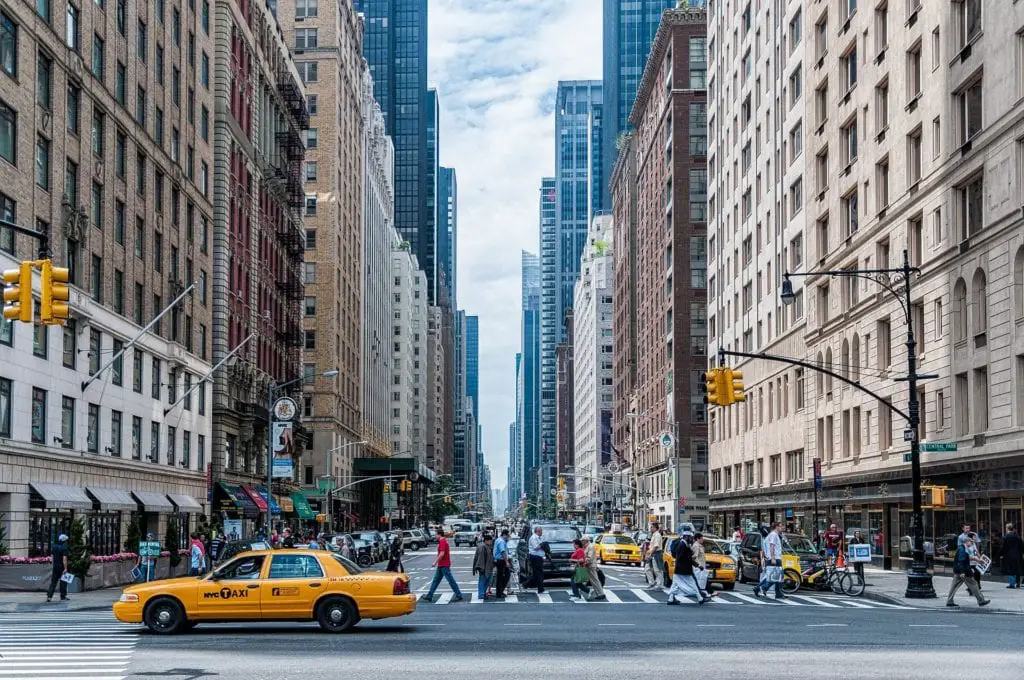 The Big Apple is how this iconic city is known, a concrete jungle. NYC is my birthplace so it hold a special place in my heart. It's a city city of dreams, a city of lights. It's famous for pizza, Broadway, bridges and of course, our favorite, Lady Liberty. This resilient city has rebuilt and overcome the horrors of a terror attack which changed it's skyline forever.
21. Mt. Rushmore
South Dakota is well known because of this famous structure but there is so much more to this state. There are many fun and whimsical things to to see like Wall Drug or even the "Worlds Largest Corn Palace". Wind Cave National Park and the incomparable Badlands can also be sound here. But beyond all of this you will find so much history. Don't leave this one off of your list.
22. Horseshoe Bend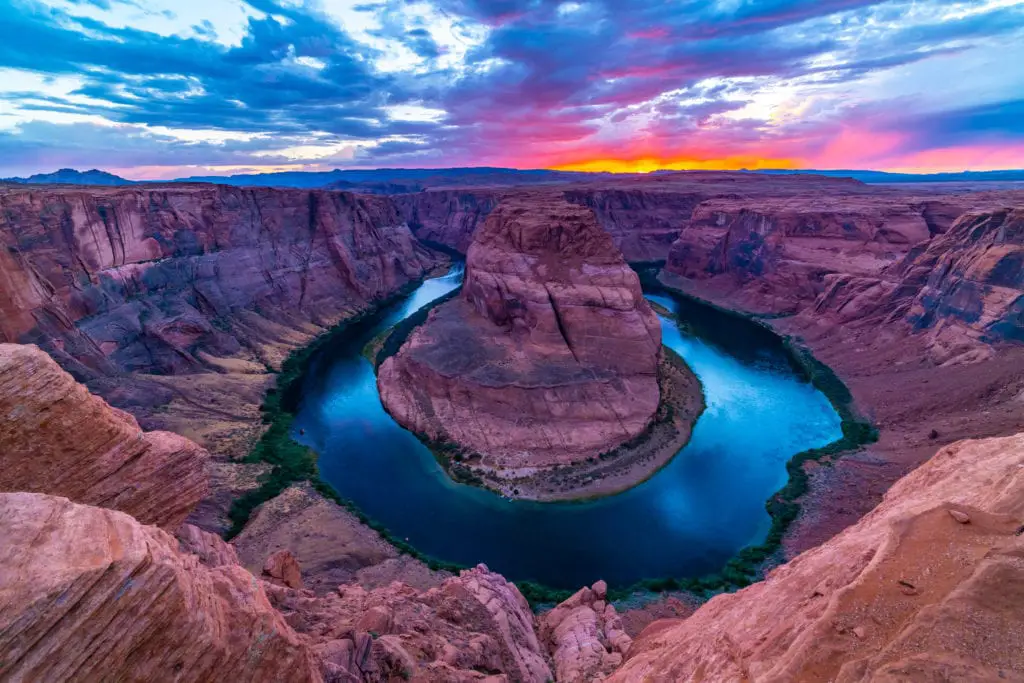 Page, Arizona has a lot to offer but Horseshoe Bend is one of the most popular things to see. You will be treated to an incredible view of the horseshoe bend in the Colorado River. It is part of the Glen Canyon recreation area. They have recently made some updates. The parking lot has been enlarged, the trail has been paved with some shelters along the way but he best improvement has been the railing at the main viewpoint.
23. Napa Valley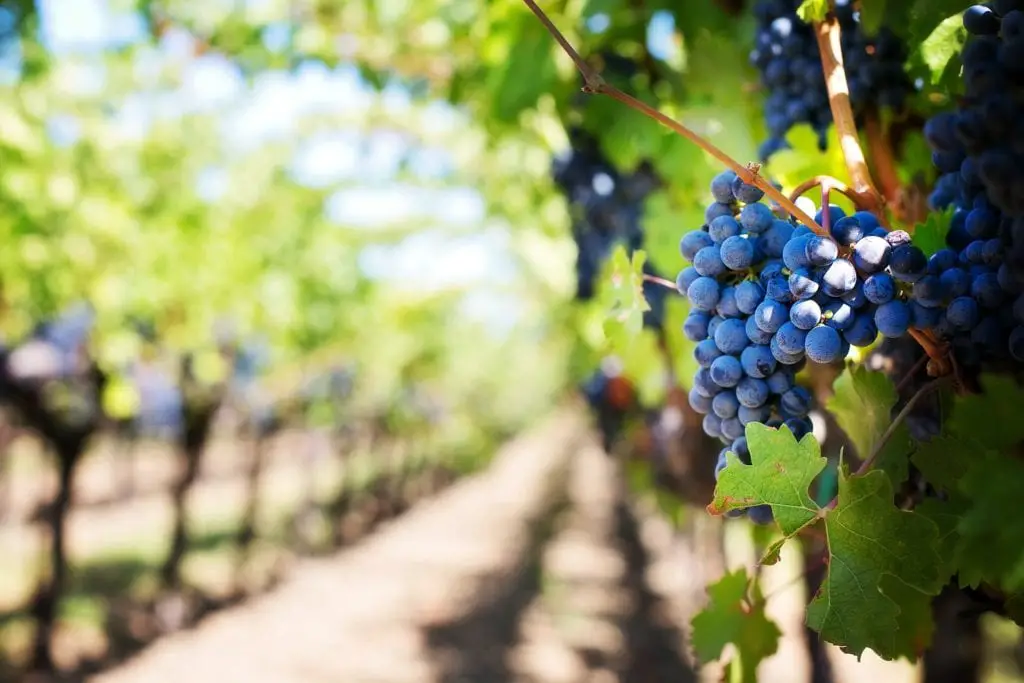 You don't have to be a wine lover to appreciate Napa Valley but is certainly helps. Napa Valley is just north of San Francisco. It's known for hundreds of hillside vineyards. You can hop on the Napa Valley Wine Train and enjoy a ride in this vintage locomotive that is a traveling restaurant. Head a bit north of here to Yountville and enjoy a fancy dinner with some sparkling wine.
24. Joshua Tree National Park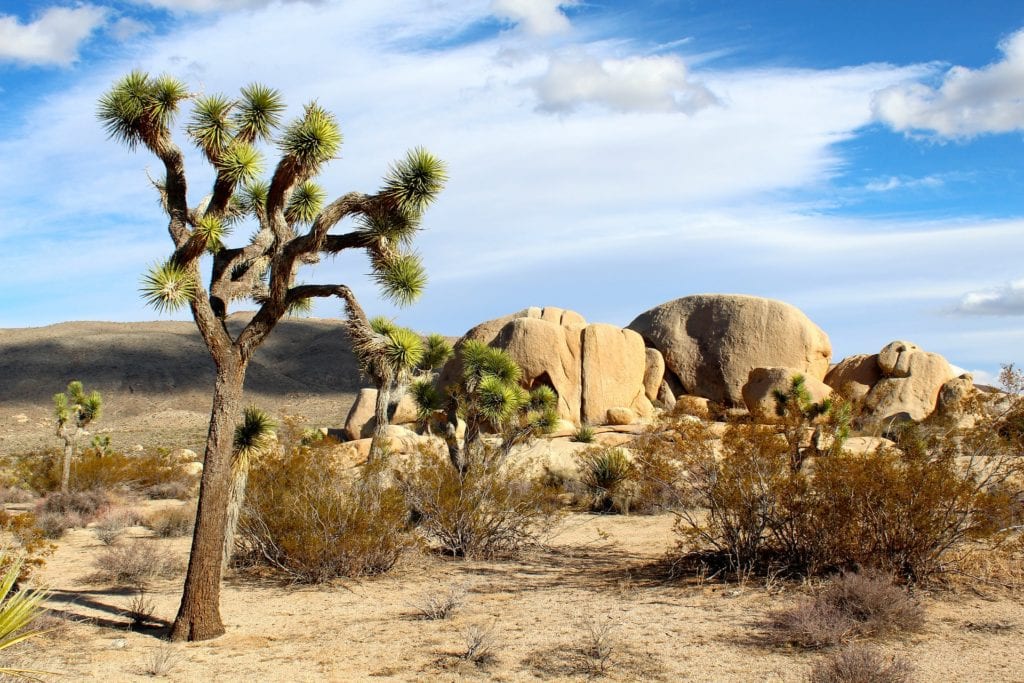 This iconic tree is one of the hallmark trees of the state of California. A drive through the park will paint a picture of why they call this Joshua Tree National Park. Take a drive around the park and then enjoy some hiking. Don't forget to take some pictures. It is not recommended you visit here in summer. The extreme weather can be challenging.
25. Disney World and Disneyland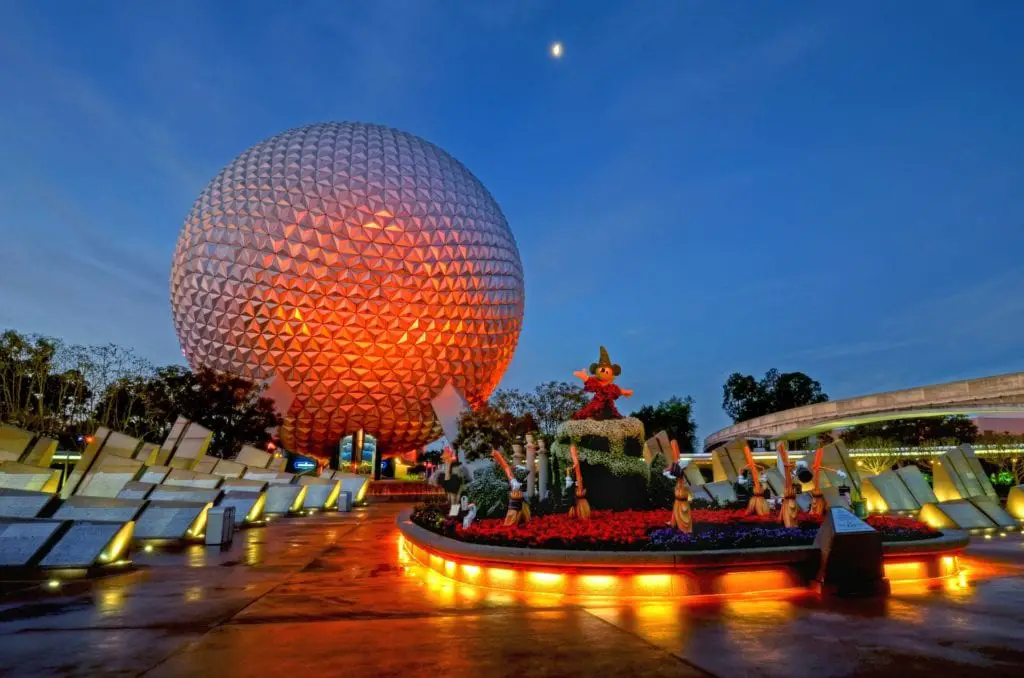 What's more American than a Disney Park? You must visit one or both of these iconic parks. Disney World can be found in Orlando, FL and Disneyland can be found California, near Los Angeles. It's known as the "happiest place on earth". We have always loved spending time with our favorite mouse but we'll let you decide for yourself.
26. Denali National Park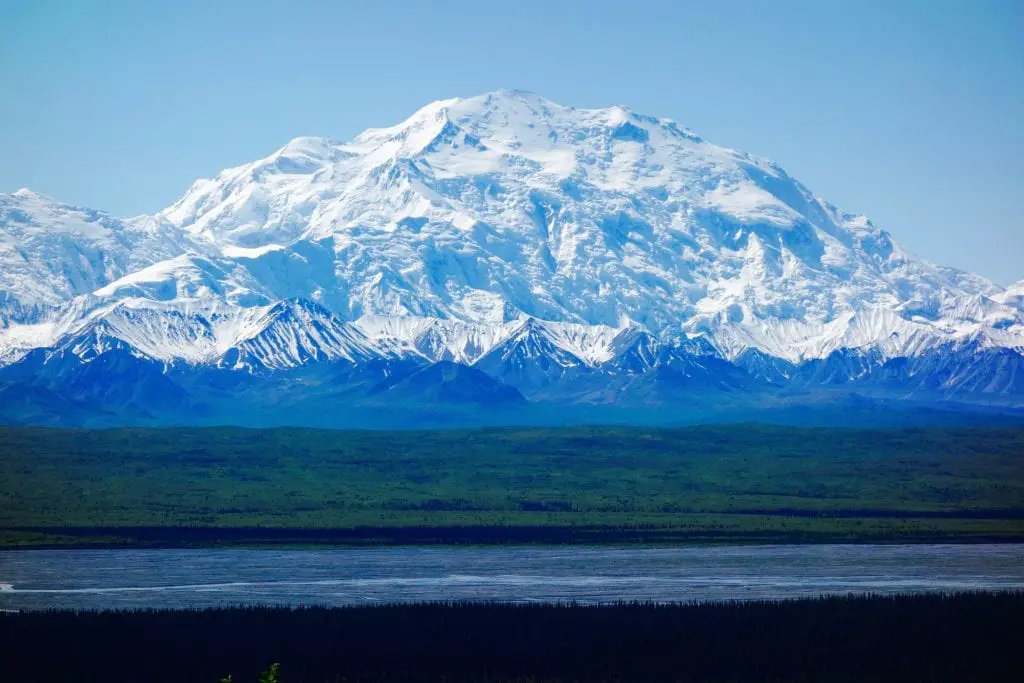 You can experience the range of Alaska's beauty in this park. Denali is the highest mountain in North America. The best times to visit the park are between late May and early September due to the weather in Alaska. It was know as Mt. McKinley National Park but the name was changed after Mt. McKinley National Park and Denali National Monument were combined in 1980.
27. Albuquerque Balloon Fiesta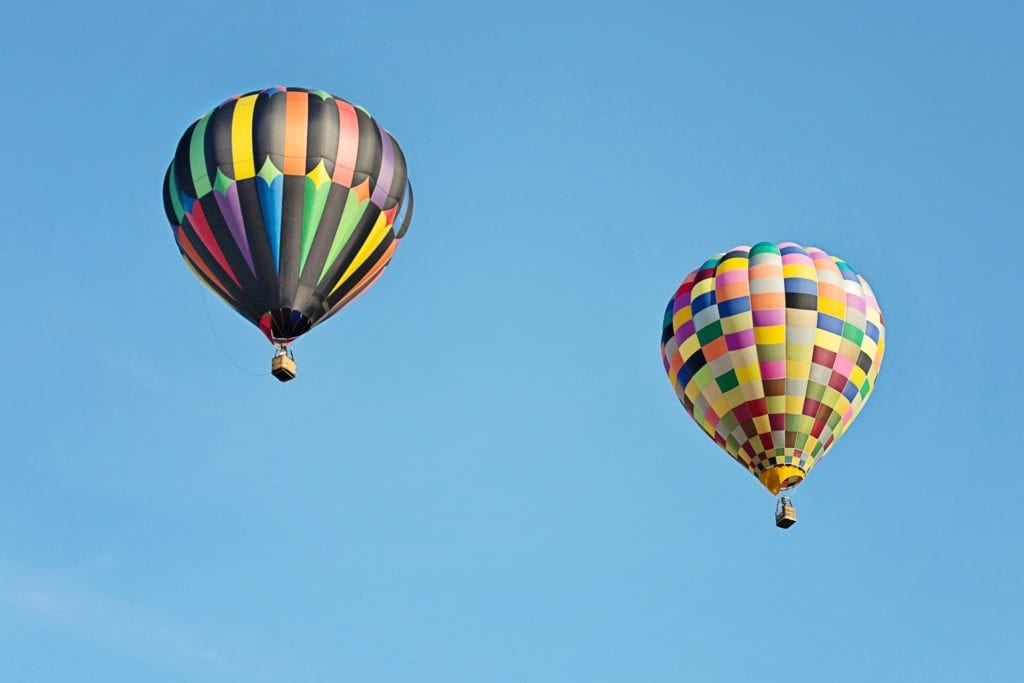 This magical fiesta takes places each year in early October. For nine days the Albuquerque skies are colorfully painted with more than 500 balloons. Nearly one million visitors experience the magic of the floating balloons above the storied landscape of cities, villages and wide open plains of New Mexico. Don't miss this once in a lifetime experience.
28. Alcatraz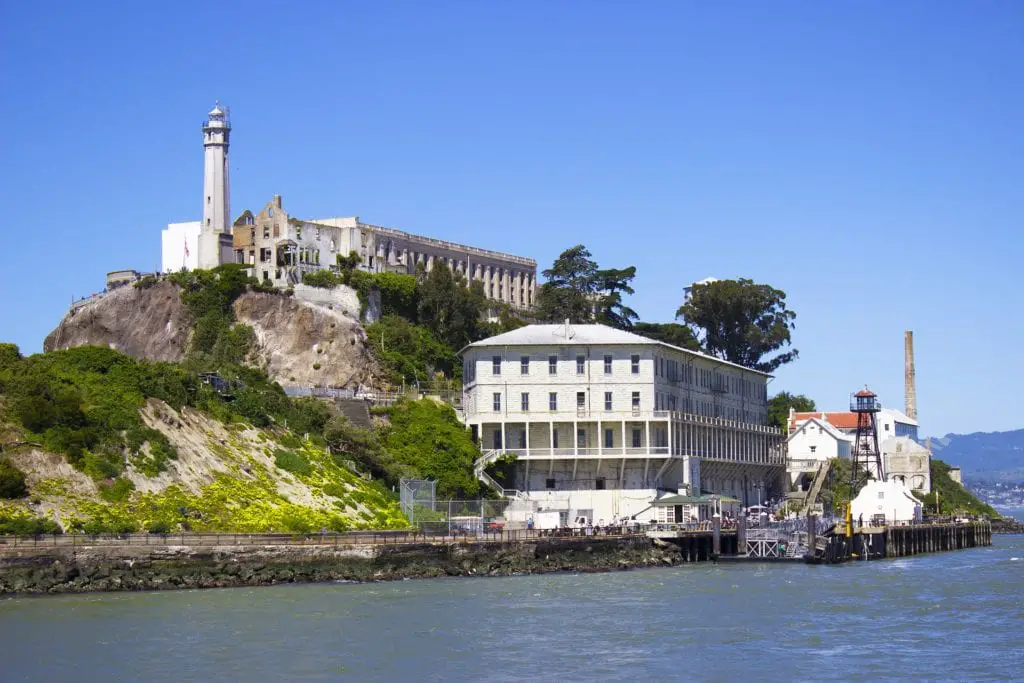 Famous for housing some of the worst criminals in American, Alcatraz is also known for letting them escape. The island remains as a stark reminder of what once was. There are many stories and myths surrounding this island prison. Many movies have also been based on what has and has not occurred here. If you find yourself in San Francisco, you will certainly want to take in this prison.
29. Golden Gate Bridge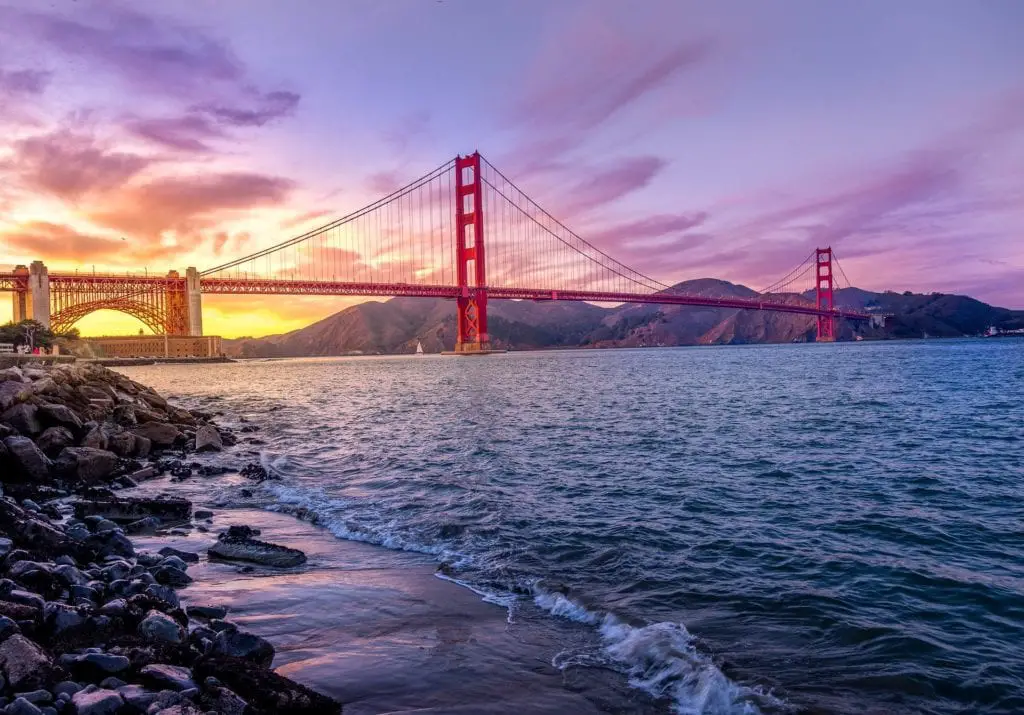 While in San Francisco you will also want to take a ride on the iconic Golden Gate Bridge. This suspension bridge spans the 1 mile wide strait that connects the Pacific Ocean to San Francisco. It carries both US Route 101 and California State Route 1 across the strait. The hardest thing to do is to take a picture. The weather can be a bit hazy in San Francisco.
30. Big Sur Coast
Big Sur is a rugged stretch of California's central coast between Carmel and San Simeon. It is bordered by the Santa Lucia Mountains on the east and the Pacific Ocean on the west. It's a traversed by the two lane California State Route 1. It is known for it's winding turns and seaside cliffs. The views are like no other.
31. Minutemen Missle Silo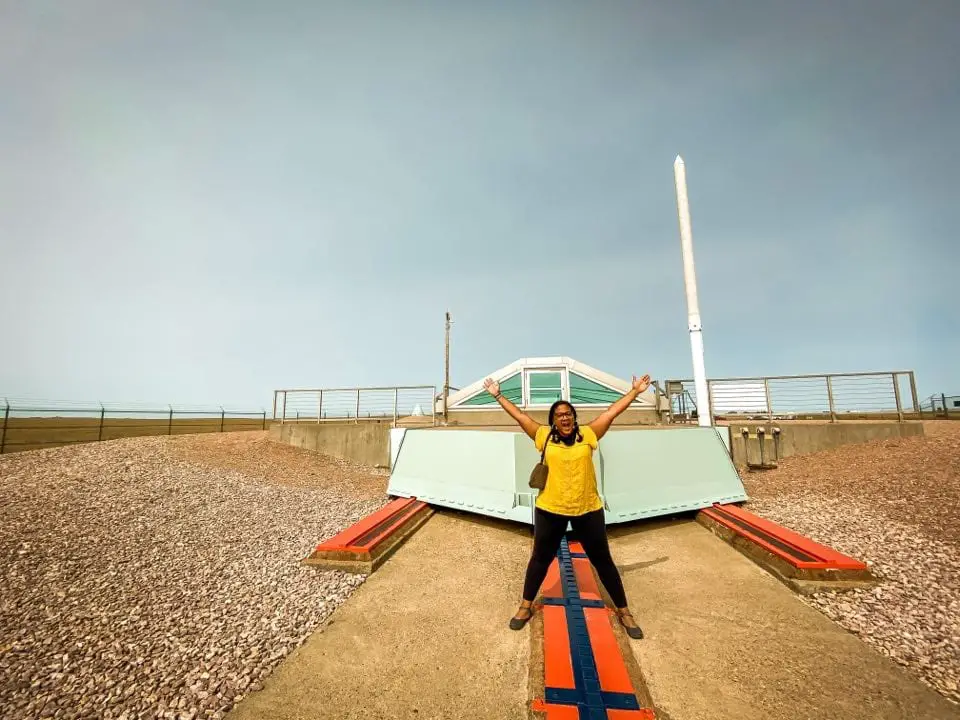 During the Cold War, hidden in plain sight were at least 1,000 of these missle silos. They were manned and equipped to deliver a missle to the other side of the world in 30 min! The silos remain for the public to come and see. It's a stark revelation to see how out in the open these were. It's awesome to walk through the visitors center and learn more than what we were made of aware of as children.
32. Death Valley National Park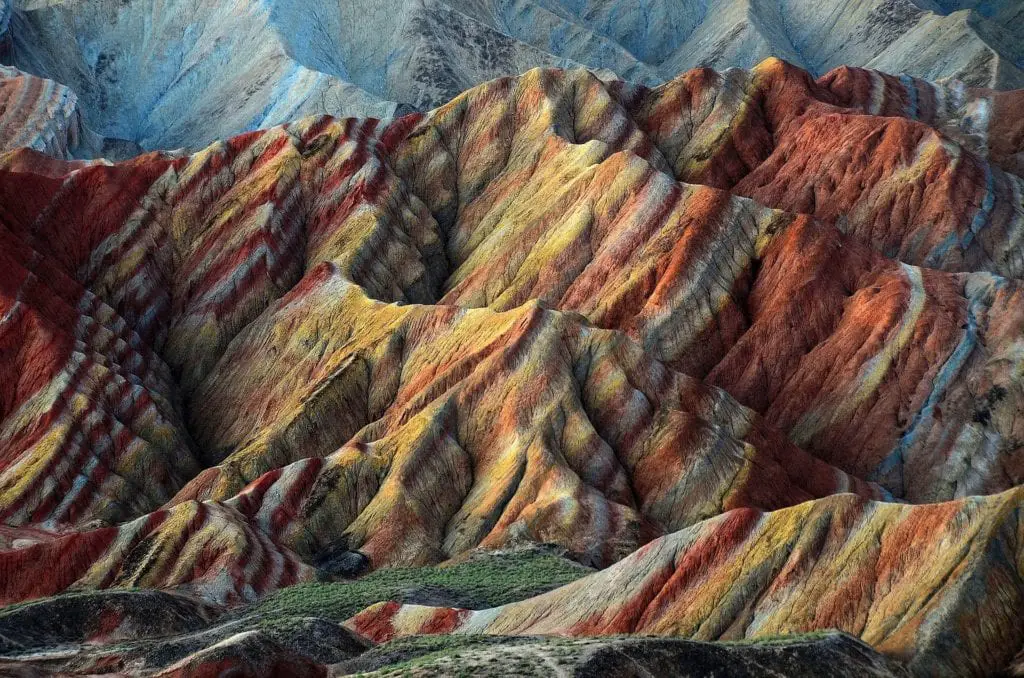 This is the hottest, driest, an lowest national park in the USA. This is where you will find Badwater Basin, the lowest place in North America. The park straddles Nevada and California. It's a day trip from Las Vegas. Death Valley has many different landscapes from mountains, to sand dunes and even salt flats. This park is not to be missed but heed my warning, do not visit this park in summer.
33. Zion National Park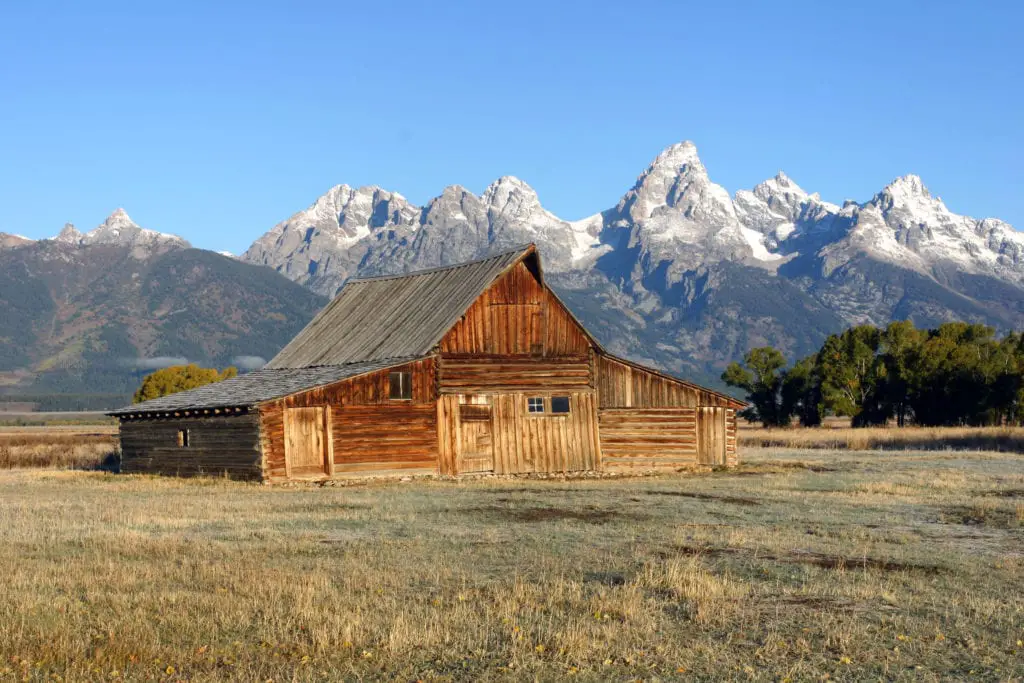 Zion is likely one of the most popular among the Utah Might 5 national parks. You will find Angels Landing hike as well as the hike through the Narrows. Be sure not to leave Kolob Canyon off of your list. It's about a 45 min drive from the Springdale entrance but well worth the addition. You will enjoy the seeping landscapes an the wildlife at this iconic park.
34. Blue Ridge Parkway During Peak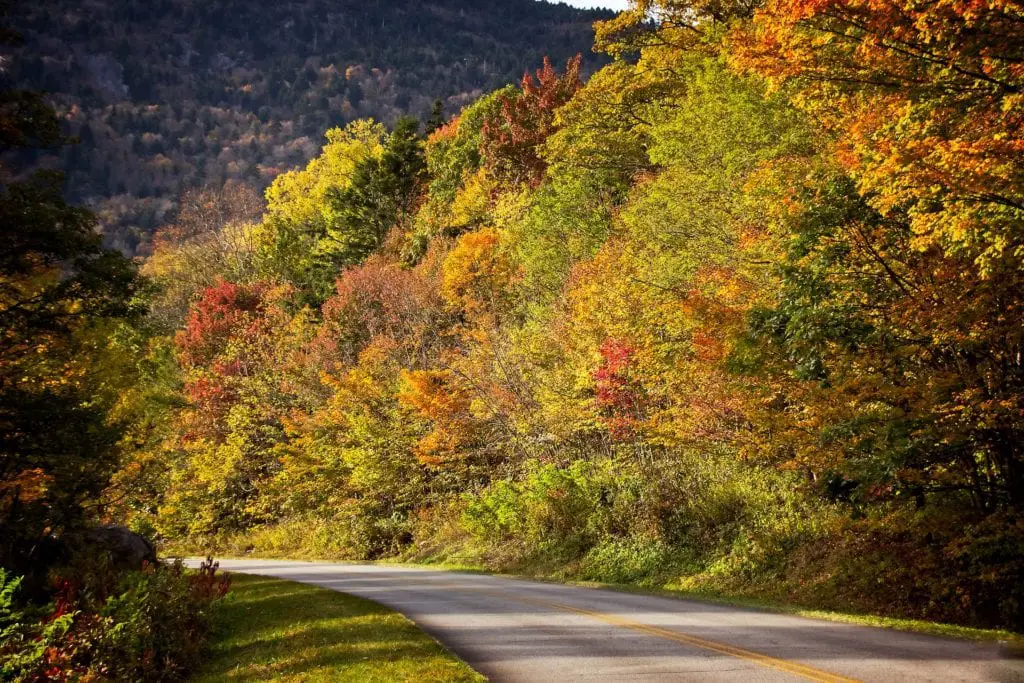 The Blue Ridge Parkway is an All-American Road. It is known for it's scenic beauty but especially during peak. The parkway, which is the longest linear park in America runs 469 miles and traverses Virginia an North Carolina linking Shenandoah National Park and Smoky National Park. The vast colors you will see during peak season will leave you speechless.
35. Northern Lights in Upper Peninsula Michigan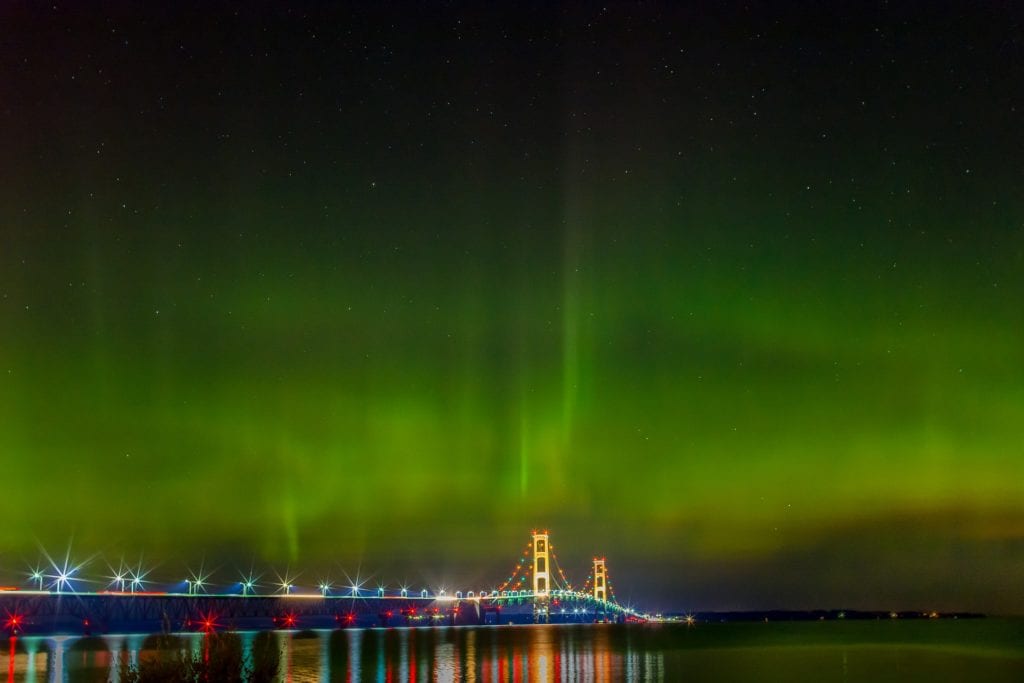 The Upper Peninsula of UP as it is known by Michiganders is blessed with hundreds of miles of shoreline along Lake Superior. It provides some of the best northern lights viewing in the lower 48 due to the very dark skies. The best time to catch the northern lights is between August and April. The peak months are April, October and November.
36. Lake Tahoe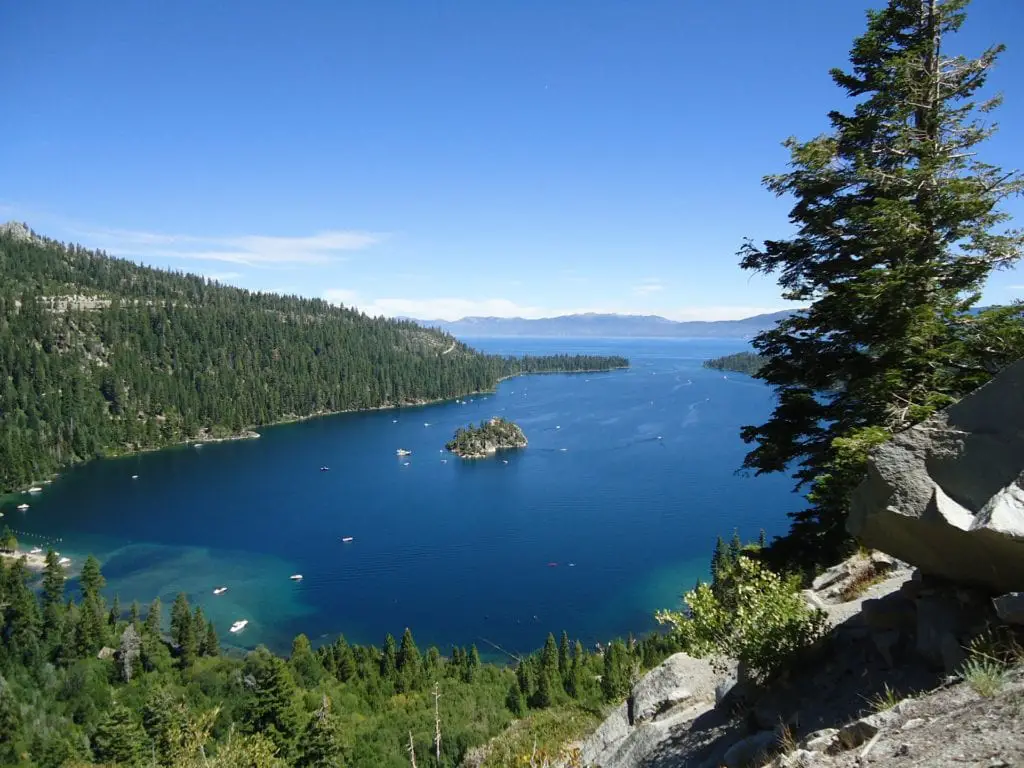 This freshwater lake in the Sierra Nevada Mountains straddles the border of California and Nevada. It is well known for its beaches as well as many ski resorts. Lake Tahoe is a great retreat year round. In the summer you can enjoy water activities while the winter brings nearly 400 inches of snow to the region providing a great skiing environment.
37. Los Angeles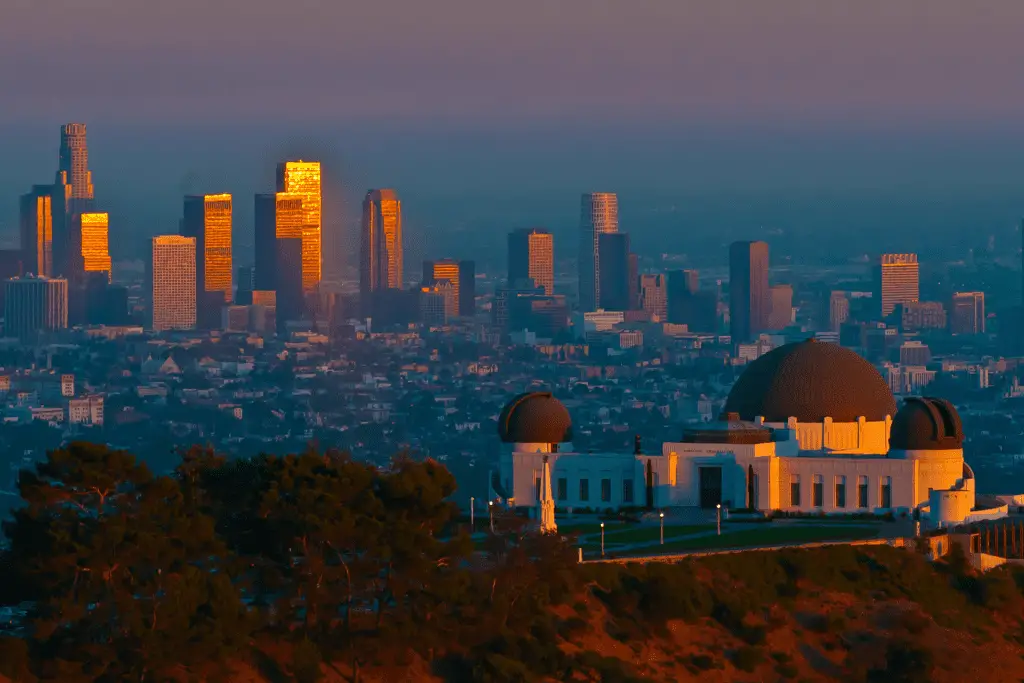 This famous city is the center of the nation's film and television industry. The most iconic feature being the Hollywood sign. With an estimated 4 million people, LA is the second largest city in the US (after NYC). You will find a very diverse culture in LA. From professional sports, to Disney and all of the possible celebrity sightings, LA already ranks high on most US bucket lists.
38. Acadia National Park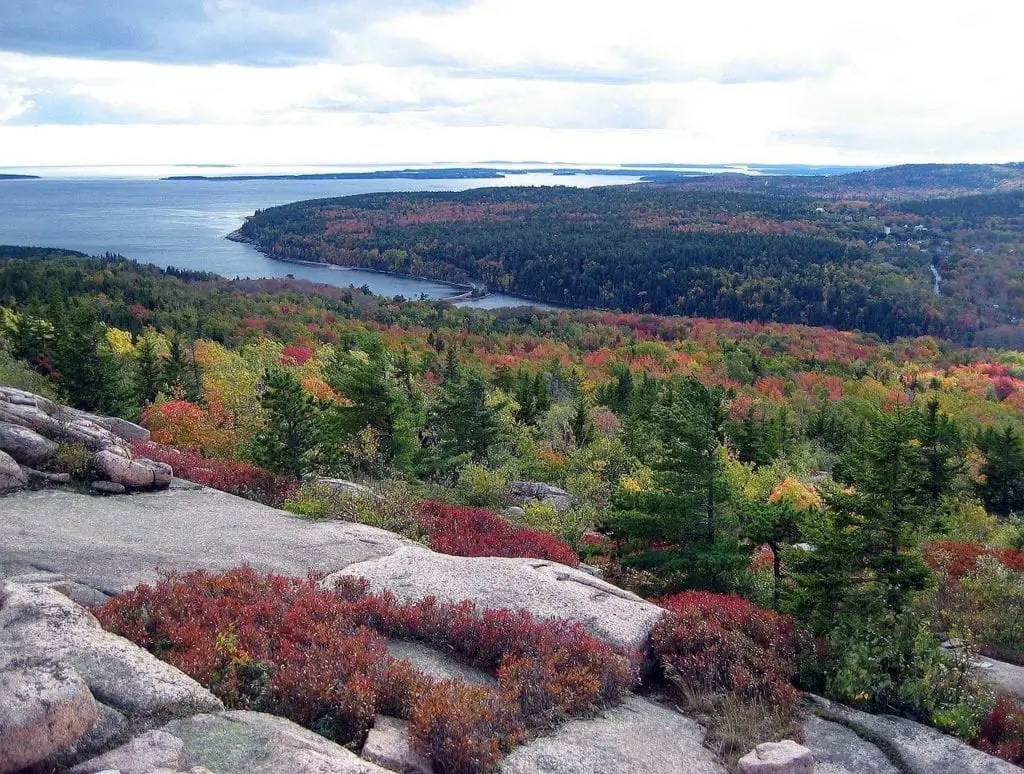 Acadia National Park is one of the main reasons to visit the state of Maine but certainly not the only one. It is known as the crown jewel of the North Atlantic Coast. This park is spread out over 47,00 acres primarily on Maine's Mount Desert Island. The wildlife is like no other, you can spot moose, bear, seabirds and even a whale.
39. Boston, Massachusetts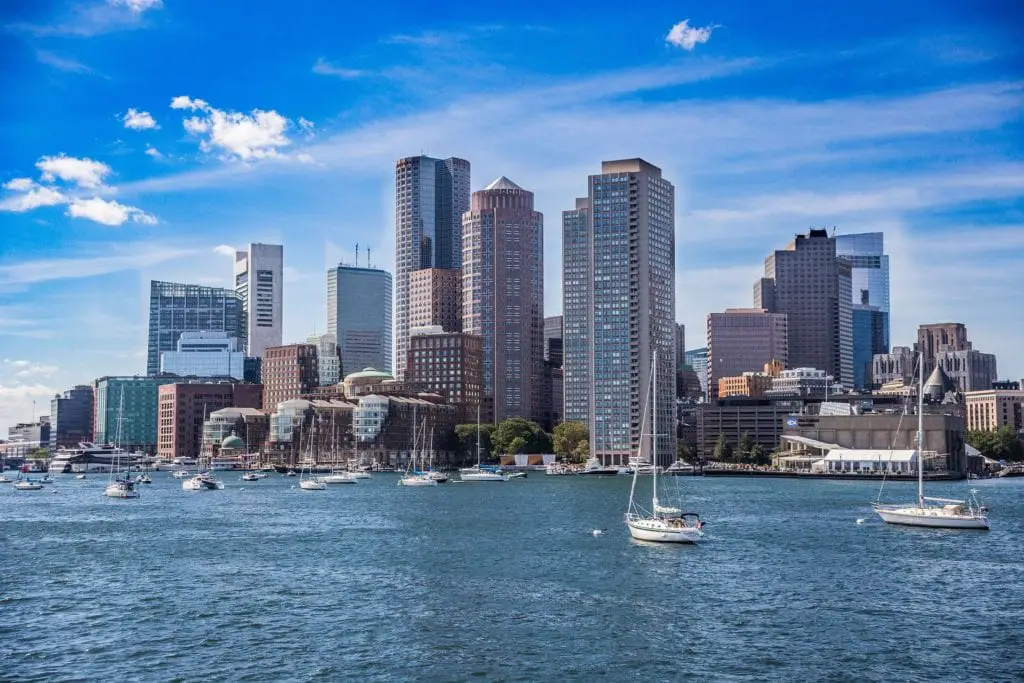 Boston is the capital and the most populous city in the Commonwealth of Massachusetts. The city is rich in history as many historic events took place in Boston. There is lots to do in Boston from the food to the views. You will not be bored. Boston is home to some prestigious educational institutions too, if that is your speed.
40. Philadeliphia, PA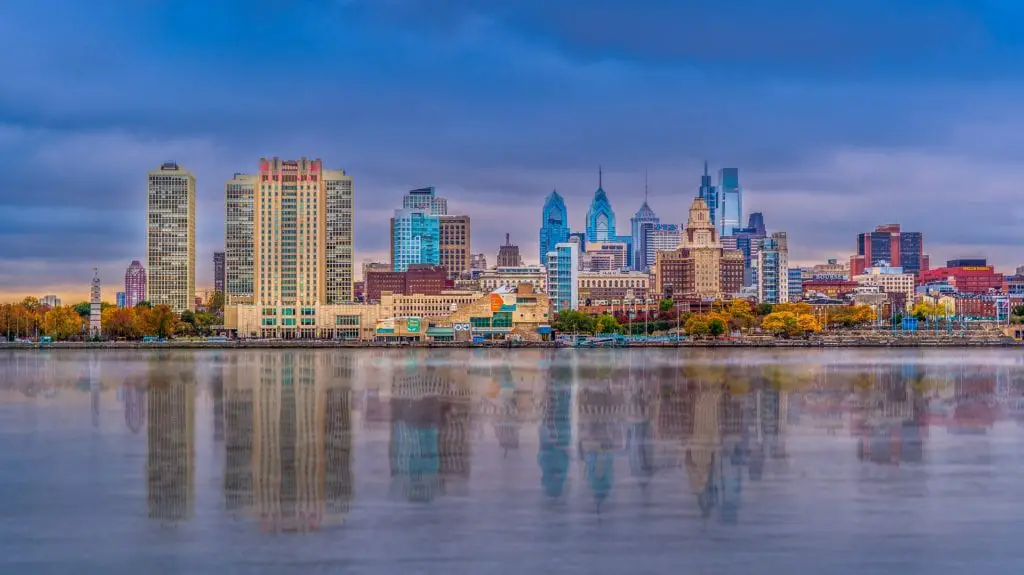 The "City of Brotherly Love" as it is dubbed. Philadelphia is hope to the famous Liberty Bell, Independence Hall (where the Declaration of Independence and Constitution were signed) as well as many other historic sights. It is also famous for the Philadelphia Museum of Art steps which were immortalized by Sylvester Stallone's triumphant run in the movie "Rocky".
41. Outer Banks, NC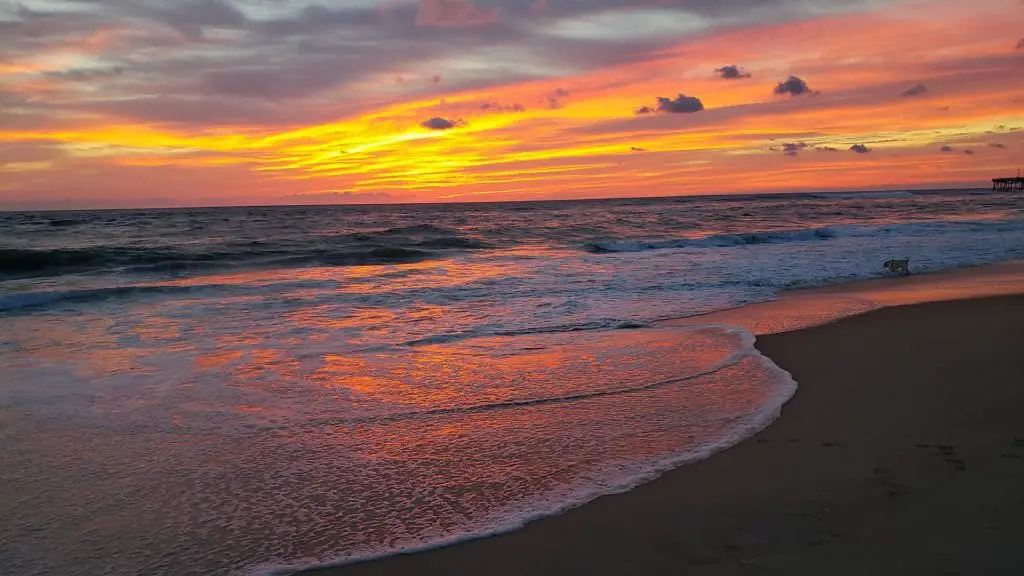 The Outer Banks are barrier islands off the coast of North Carolina, it seperates Atlantic Ocean from the mainland. The open sea beaches, state parks and shipwrecked sites make them a very popular vacation destination.
42. Glacier National Park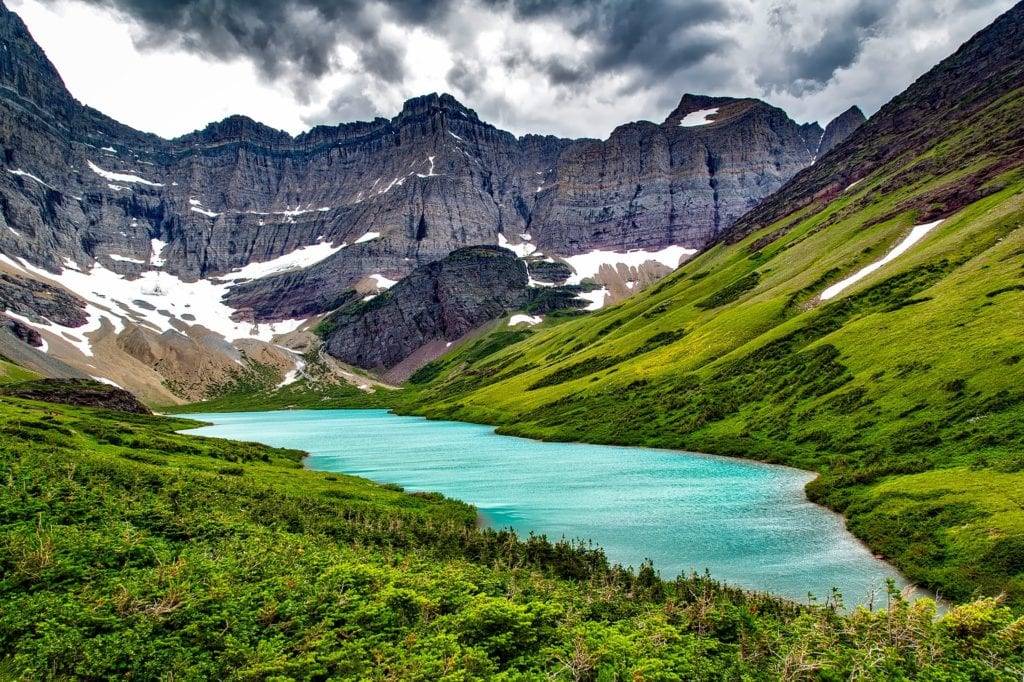 Montana's Big Sky Country is home to one of the most beautiful national parks in the US. At the park you will find over 700 miles of hiking trails. If it's solitude and peace you are looking for then this is the place for you. The most popular attraction at this park is the Going To The Sun Road.
43. Great Falls National Park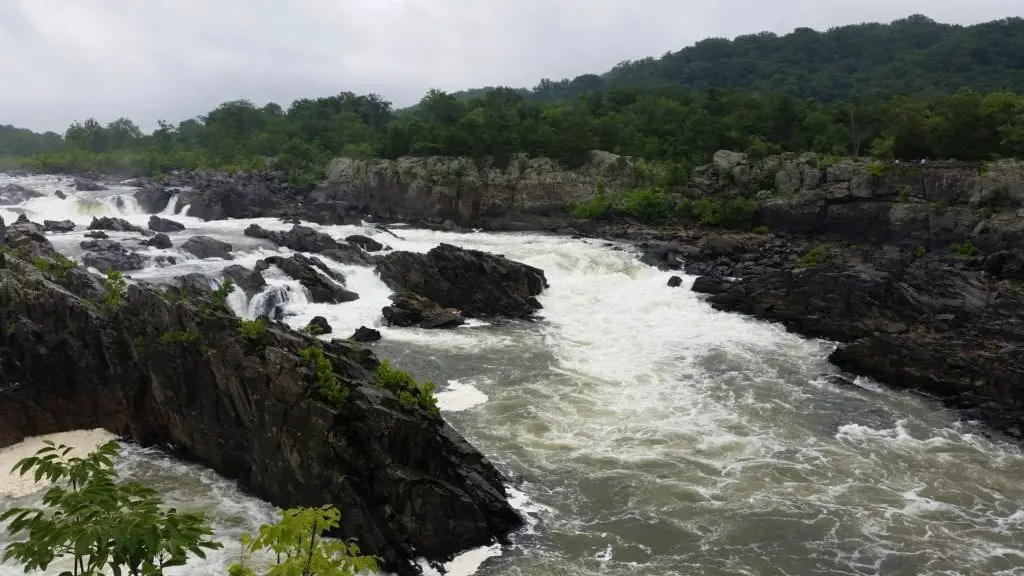 Great Falls National Park is situated on 800 acres along the Potomac River in northern Virginia. It is not connected to the George Washington Memorial Parkway but is an integral part of it. This is a small park but is definitely worth adding to your bucket list.
44. Theodore Roosevelt National Park (South Unit)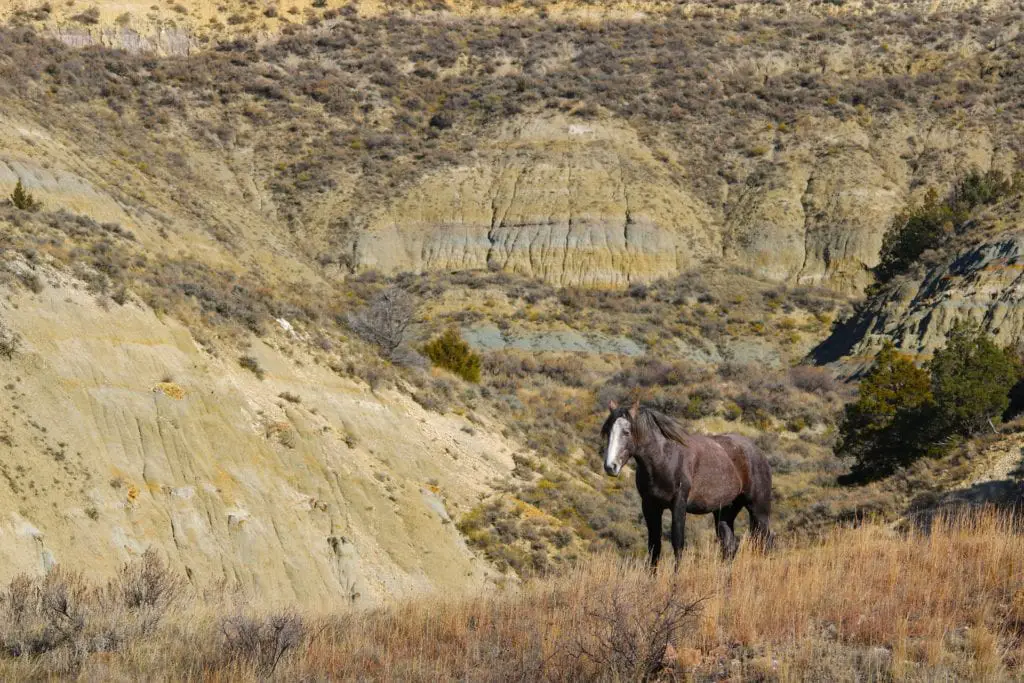 When Theodore Roosevelt came to the Dakota Territory to hunt bison in 1883 he was a young man from New York. He could never have imagined how his adventure in this remote and unfamiliar place would forever alter the course of the nation. Conservation policy has been shaped from his visit to this area. The South Unit is the most accessible. It's certainly worth the visit to North Dakota.
45. See the Milky Way At Two Guns Arizona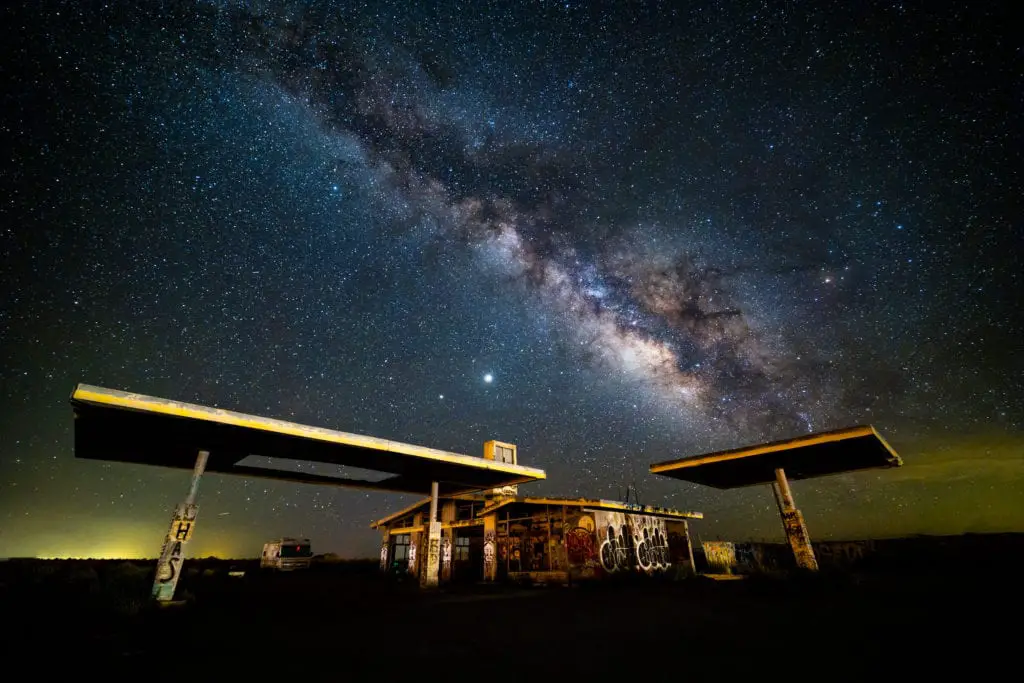 There is no better place to see the night sky than in the west. There is much less light pollution. The best place we have found in our travel is the abandoned Route 66 Depot at Two Guns. From the moment we stepped out of the car, we could see the Milky Way right away. We had never seen it so bright and raw. The core was visible too. You can't always see the Milky Way so be sure to do your research before heading out.
46. Mt. Rainier National Park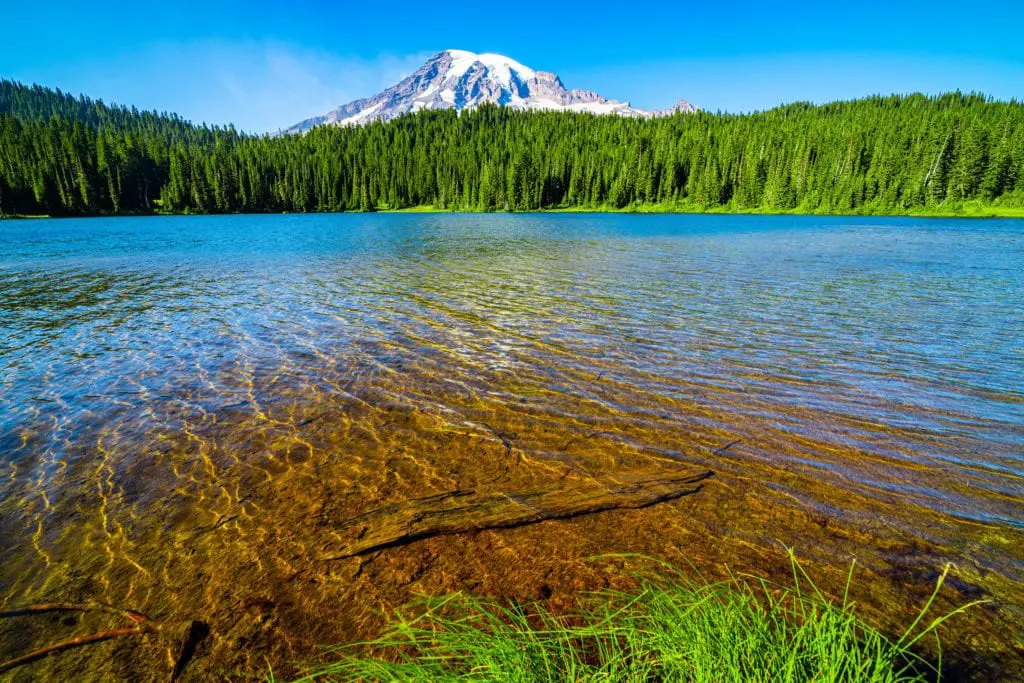 Our day at this national park was an absolute dream. The weather was perfect. Mt. Rainier can be fussy about coming out to play but his day it was perfectly visible. Mt. Rainier is the largest active stratovolcano in the Cascade Range of the Pacific Northwest. These is so much to do and so much to see at this picturesque park. Don't miss it.
47. South Miami Beach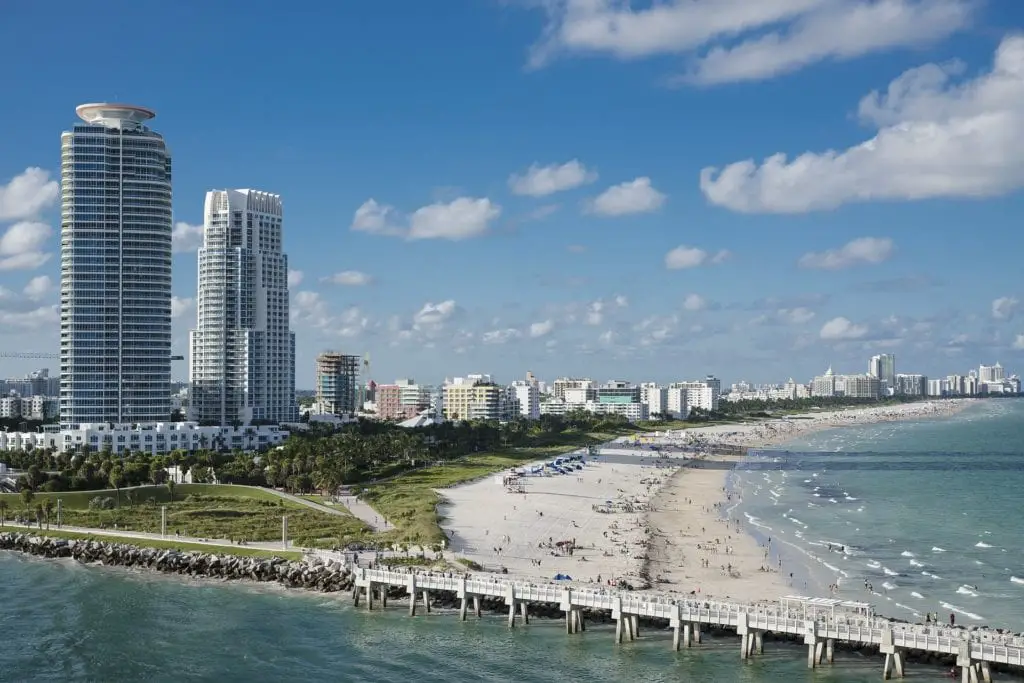 This famous beach is known the glamorous scene and the incredible nightlife. On Ocean Drive you will find art deco architecture, outdoor cafes and museums. You don't have to be rich and famous to go to this beach, it's open to the public. Another fun thing to do is to watch the cruise ships pull out from the harbor.
48. San Diego, CA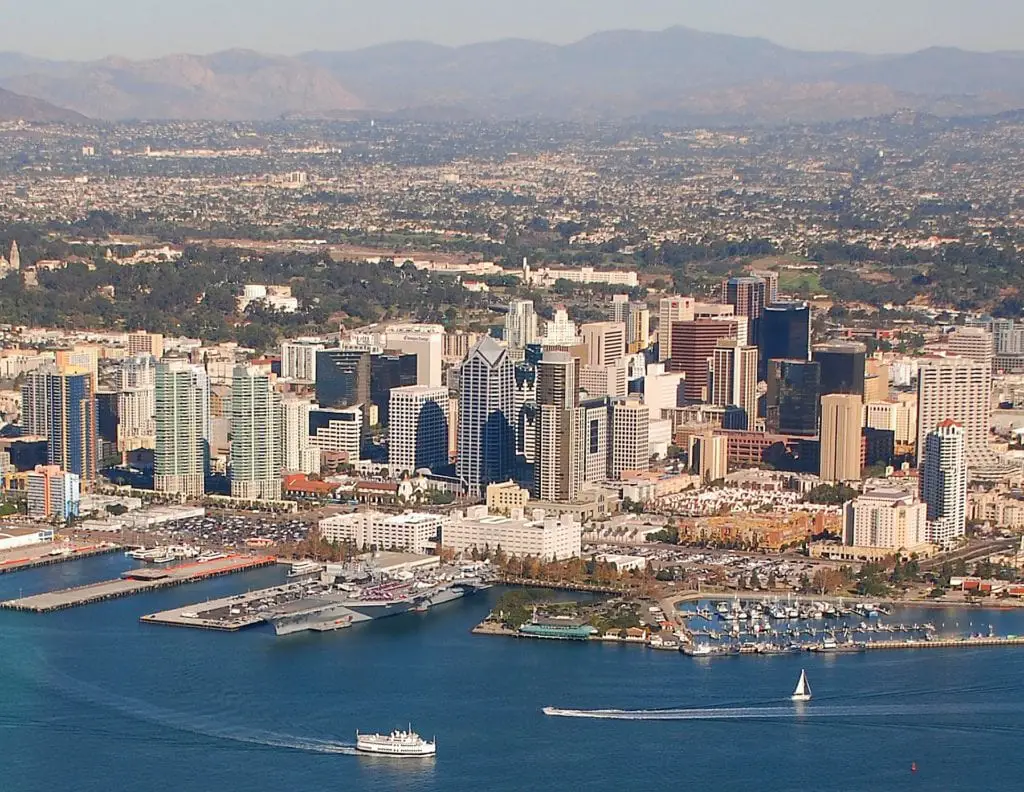 San Diego is one of our favorite cities in California. It is known for it's beaches and perfect weather, year round. Balboa Park is home to the world renowned San Diego Zoo as well as numerous art galleries, studios and gardens. You can also catch a glimpse of the largest active naval fleet, The USS Midway. This aircraft carrier turned museum is open to the public.
49. Austin, TX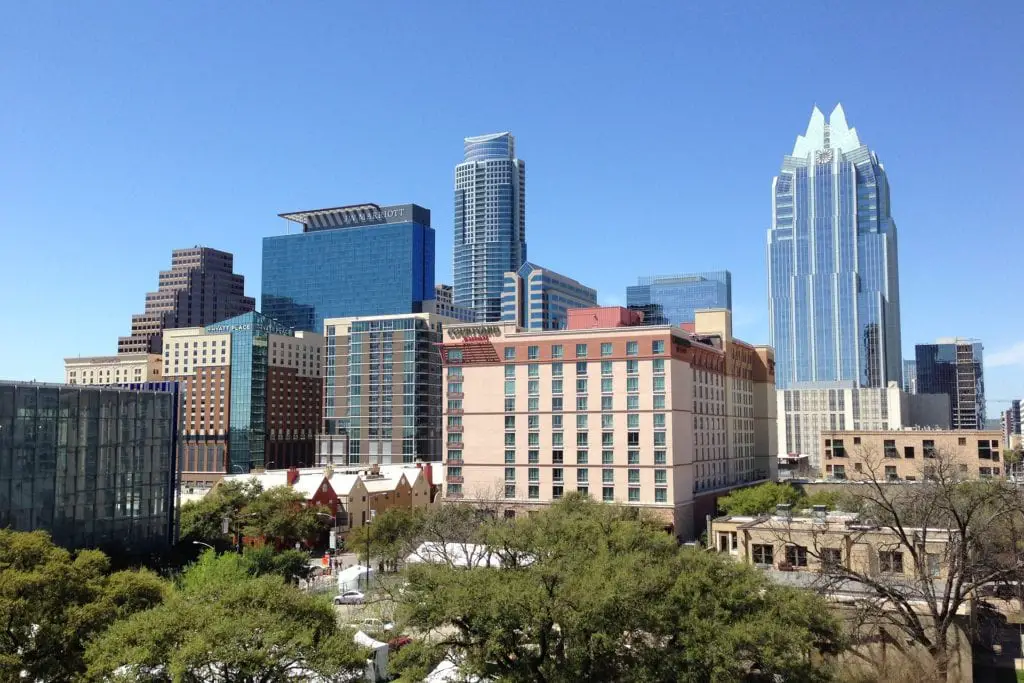 Austin is the capital of the state of Texas. It is home to the flagship campus of the University of Texas. You'll often hear the term "stay weird Austin" a reference to their eclectic live music scene centered around blues and rock. It has many parks and lakes which are great for hiking, biking and even swimming. Just south of the city you will find the Formula One's Circuit of the Americas raceway.
50. Colorado Rockies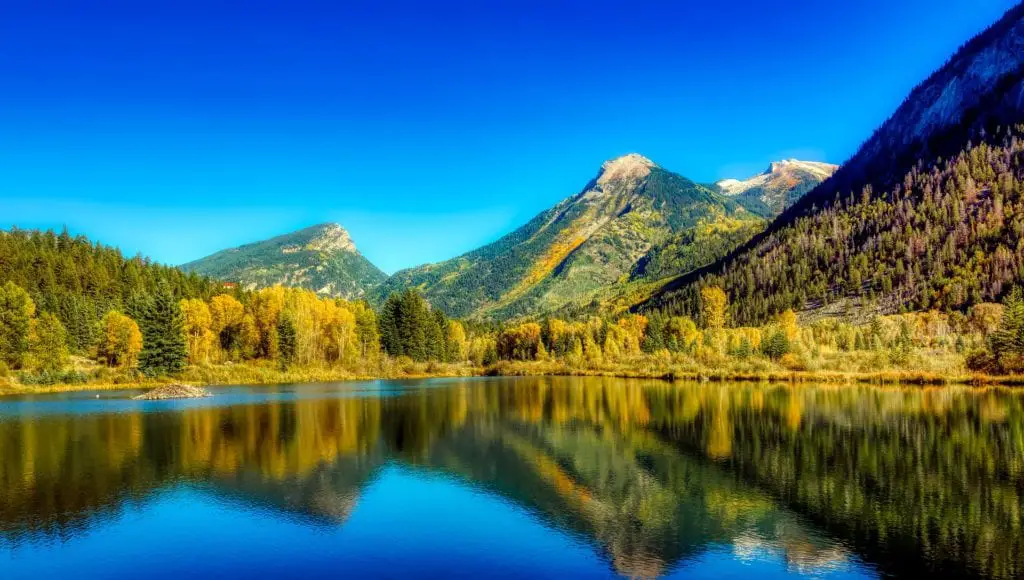 The Rocky Mountains stretch 3,000 miles in a straight line distance from the northernmost tip of British Columbia to New Mexico. They contain the highest peaks in central North America. You can enjoy the Rockies best at Rocky Mountain National Park.
Tags :
bucket list
united states
usa