Grounded Life Travel is supported by its audience. When you purchase through links on our site, we may earn an affiliate commission.As an Amazon Associate I earn from qualifying purchases. List of everything we use in our travels.
8 Must See Things In Valley Of Fire State Park
I loved our visit to Valley of Fire State Park in Nevada, I am going to show you the 8 must see things in Valley of Fire State Park. I loved our visit to this state park. This park is a great day trip from Las Vegas. It's about a 45 min drive from "the Strip". You can easily cover this park in a day. If you like to hike, you will want more than a day here.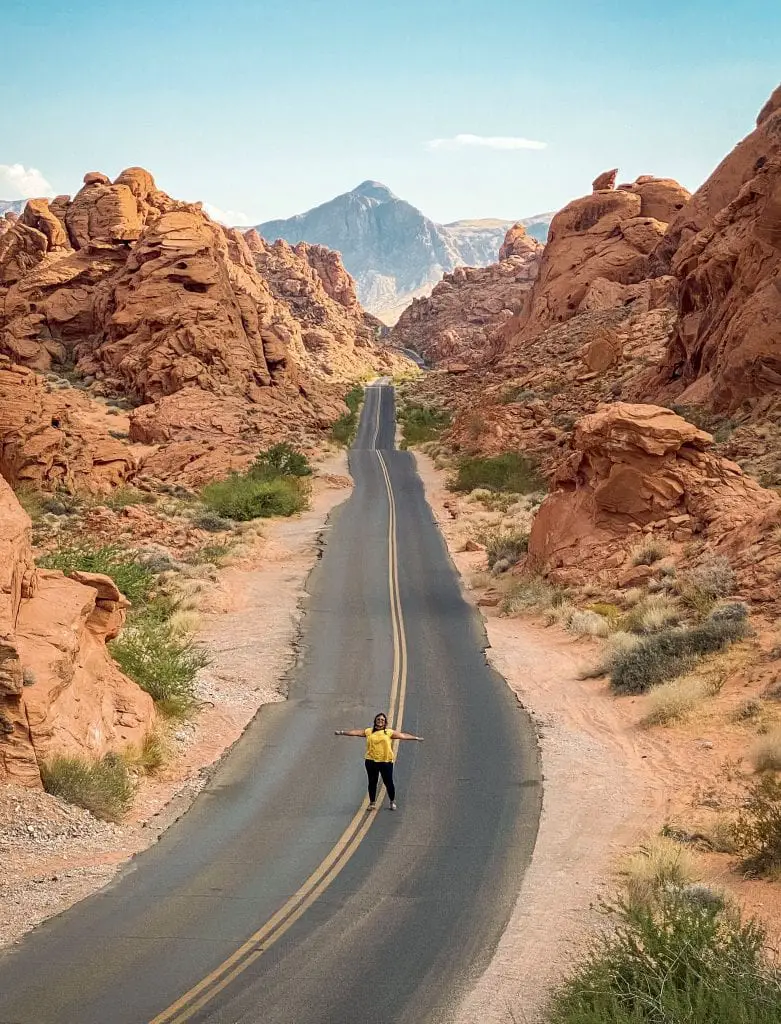 What to Know Before You Go
Ok, before you head in to Valley of Fire State Park, here are a few things you may want to know. The park opens at sunrise and closes at sunset. If you are camping here, you have 24 hour access. Entry fee is $10 per vehicle for day use. There is minimal cell coverage so put down your phone and enjoy your time in this beautiful park. Bathrooms are pit toilets but you will find flushing toilets at the visitors center.
Fire Wave
The most popular attraction at Valley of Fire is Fire Wave. It's very similar to the wave in Arizona but this one is much more accessible. It is a 1.5 mile hike roundtrip, it is moderate. You will end up at this magical swirled cone, you'll want to sit and takes pics forever. Be prepared to wait for pics and be sure to be considerate of others who are trying to take photos. The Fire Wave is most popular at sunset and sunrise. Be sure to bring lots of water with you.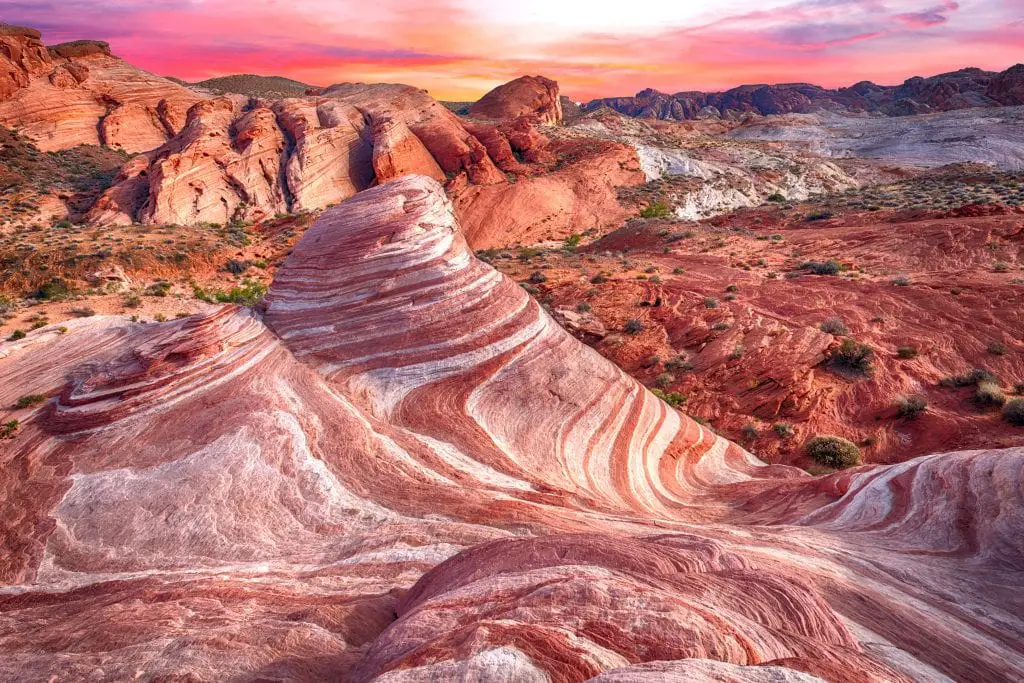 Elephant Rock
Elephant Rock is a very cool rock formation that looks just like an elephant. You will find Elephant Rock not far from the East entrance to the park. There are signs guiding you to the parking lot. It is a short hike to see the elephant. Please be courteous and do not climb the rock formation. It may be tempting to climb up for pics but there are signs asking you not to do so. It destroys the structure a little at a time each time someone climbs it.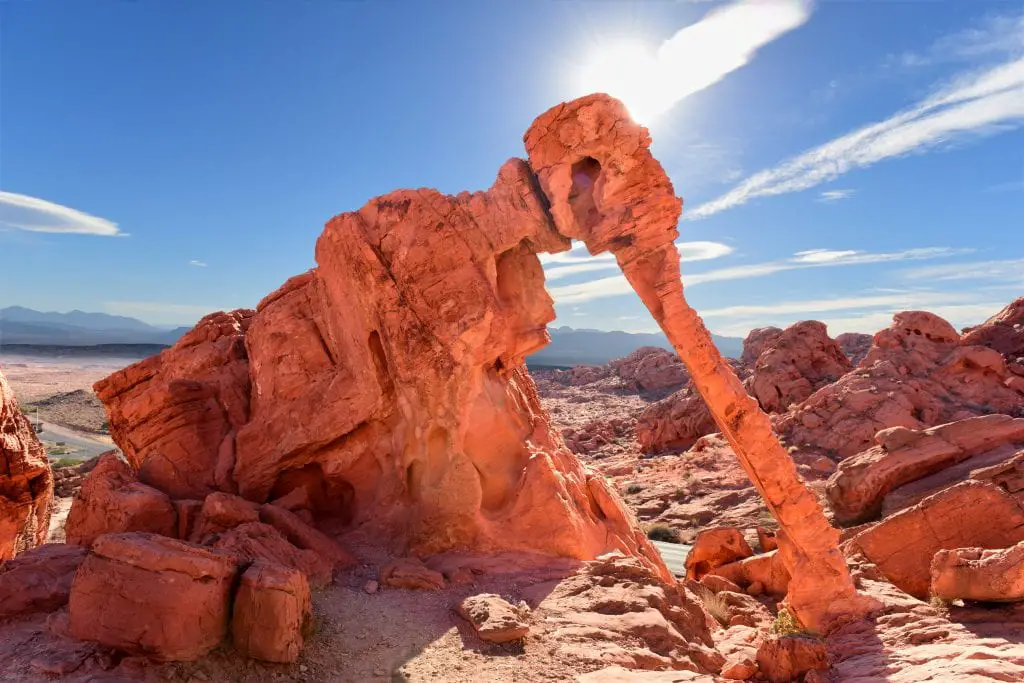 Beehives
The Beehives was the first notable thing we saw as we came in from the west entrance to the park. It's not hard to miss, they are right off the road on the right. There is a parking area . This is a great area for photos. The rocks look like massive beehives. There are trails all around the Beehives to allow for easy access to the area. There are some areas with "Do Not Climb" signs but there are also areas where you can climb freely. This is a quick stop or you can take your time capturing the perfect Instagram photo.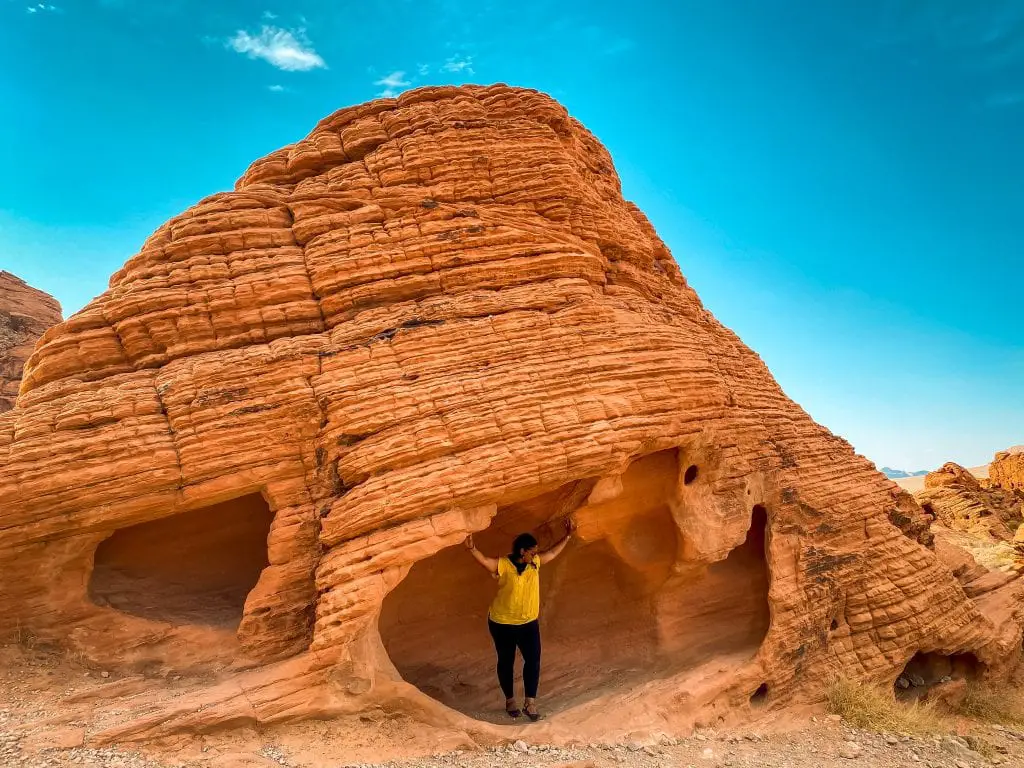 Atlatl Rock
Atlatl Rock is named for a device used to launch a spear. I had never heard of this device before this visit. You will find atlatl depicted in the ancient petroglyphs you see here. Climb the sturdy stairs and you will be treated to the petroglyphs as well as a gorgeous view of the area. This is also where you will find one of the campgrounds. It was not very busy when we were there in late August.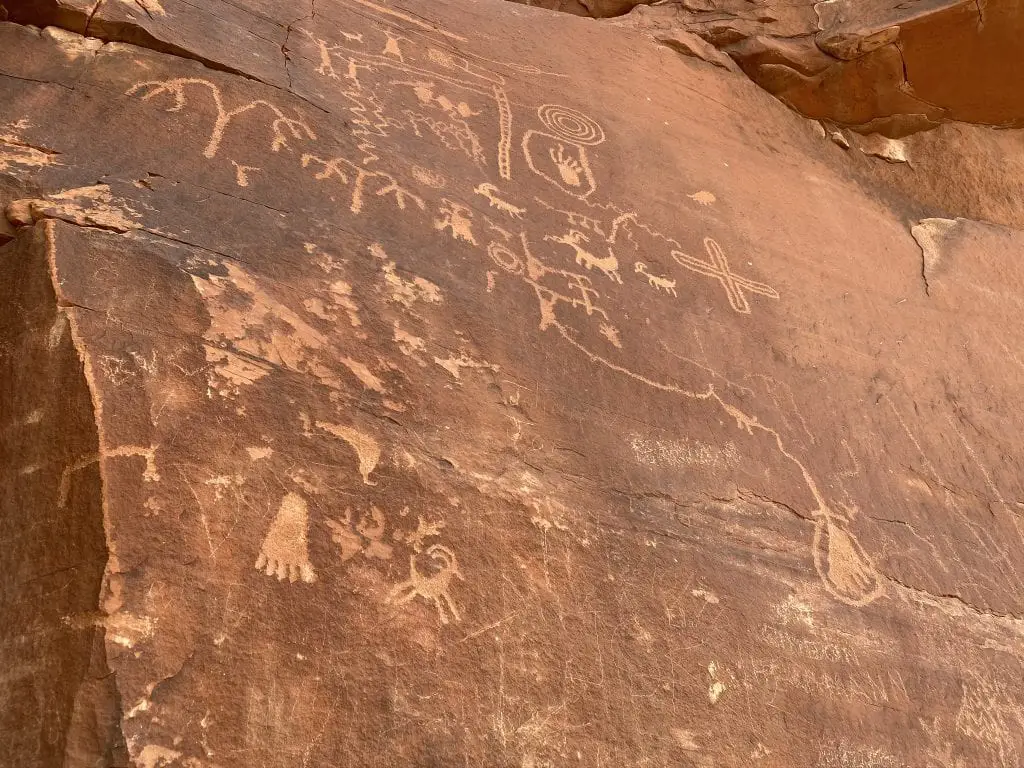 Arch Rock
Arch Rock is quick spot just off the road. If you aren't paying attention you can miss it. We parked on the side of the road and did the quick hike to take a few pics. If you aren't up for it, you can easily take pics from the car. I was pretty excited to see this one but it was before we had visited Arches National Park, lol. If you hike up to it you can take some time to explore the area.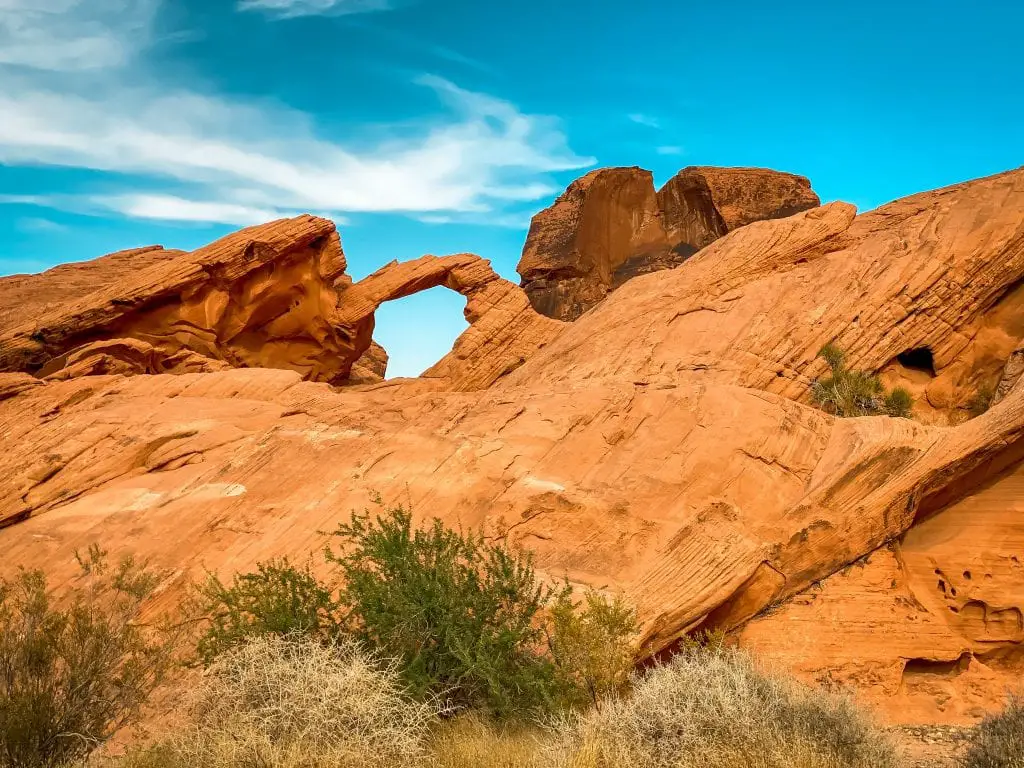 Seven Sisters
The Seven Sisters are a group of seven enormous boulders that seem to be sitting alone in the middle of the desert. This is a beautiful, peaceful area. You can enjoy a nice picnic here or go for a nice walk around the boulders. This is also used as a wedding venue. This was a quick stop for us as we were trying to pack a lot into our visit but I would love to stop and enjoy this area more next time.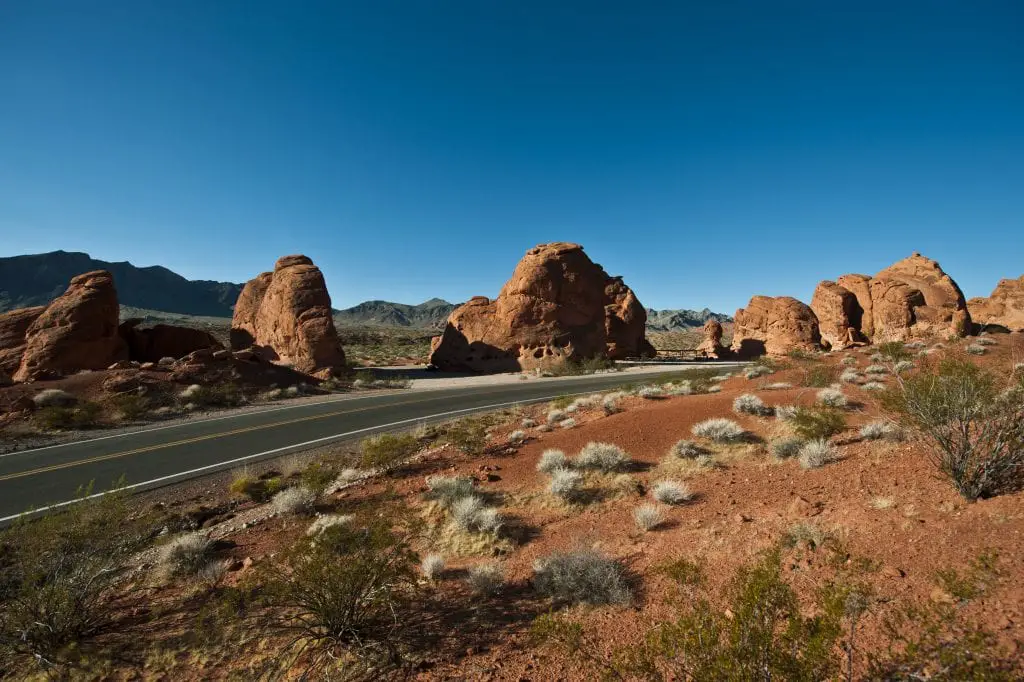 White Domes Trail
White Domes Trail is a mile long hike. This trail is a great one because it gives you a taste of everything the park has to offer. You'll see desert views, slot canyons, caves and windows. This is also the historic movie site. The Professionals was released in 1966, if you want to spot some of the locations along the way be sure to watch the movie before your visit.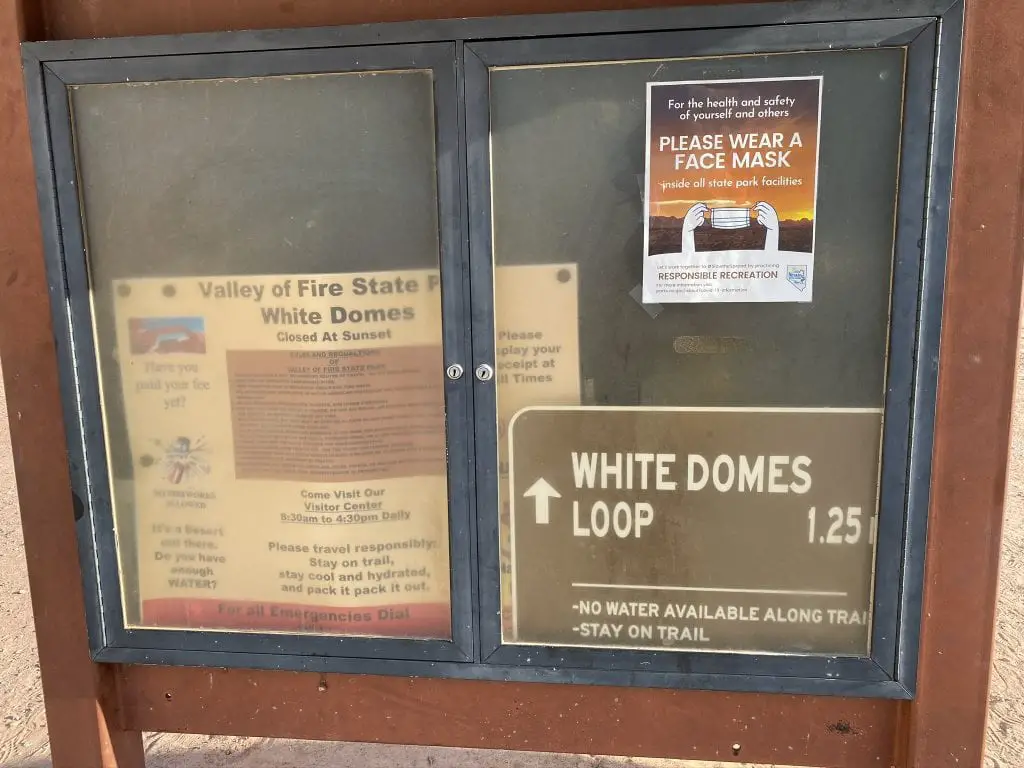 Pink Canyon
This used to be a secret spot but thanks to use travel bloggers, it is becoming more and more popular. There is a small unmarked trail off of Mouses Tank Road that will take you right to this narrow pink canyon. It's not very tall but it can appear tall if you shoot from down low and crop out the top part of it. You can climb up to the mouth of the Pink Canyons and enjoy even more pink rock formations.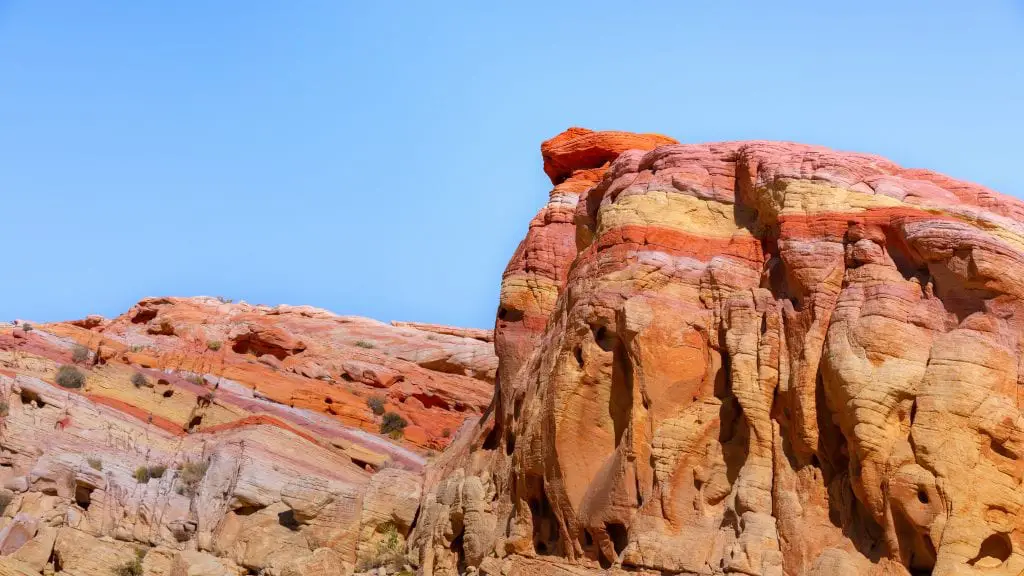 So Much More
Valley of Fire State Park has so much more to offer. It is packed with fun things to do and see. You will find great hikes as well as many photo opportunities to embellish your Instagram account. We loved this park and will continue to go back every time we are in Las Vegas.
While Valley of Fire is only a State Park, don't be fooled, it is as good as some National Parks we have visited!
Tags :
las vegas
nevada
state park
valley of fire