Fruita Campground: How To Camp at Capitol Reef National Park
Grounded Life Travel is supported by its audience. When you purchase through links on our site, we may earn an affiliate commission.As an Amazon Associate I earn from qualifying purchases. List of everything we use in our travels.
When camping at Capitol Reef National Park you'll be presented with one option only, which is Fruita Campground. Luckily, it is an amazing place and one you will not want to miss if you are camping. We rank it among the top 5 national park campgrounds we've ever stayed at.
Reserving A Campsite
Fruita Campground features 71 sites that all have picnic tables and a firepit or above ground grill (ours had both). There are no hookups for RV's but there is a sewage dumping station and a potable water fill station. There are restrooms which feature running water and flush toilets but no showers.
Sites can be reserved ahead of time from March 1st to October 31st on Recreation.gov and are $20 per night or $10 per night for Golden Age or Senior Pass holders. The rest of the year they are first come first served.
We highly recommend reserving a site during peak season well ahead of time to ensure a quality site.
Picking A Campsite At Fruita Campground
There are 3 loops at the campground which are A, B, and C. If you are planning ahead the loop you'll want to focus on is loop C. We were lucky enough to get the best spot in Loop C just1 month before visiting, so it is possible to secure a great spot there.
Loop C is the most peaceful, quietest and closest to the wildlife of the park. Loop C backs up directly to the Mulford Orchard which is where you'll find families of deer grazing throughout the day and also walking through your campsite!
We recently spent a month camping in the national parks of the west and the camping highlight would have to be watching families of deer walk through our campsite while we were sitting out at the fire cooking dinner.
The four best campsites at Fruita Campground are Loop C #68, 69, 70, and 71. We were camped in Loop C #69. Sites 68, 69, and 71 back right up to the orchard, which is magical, and site 70 sits under a large tree that the deer love to visit in the fall. Our visit was in early October for reference. The deer loved to hang out near site 70 and eat everything falling from the trees around it. So if you are camped in site 68, 69 or 71, they will walk through your site to get to site 70.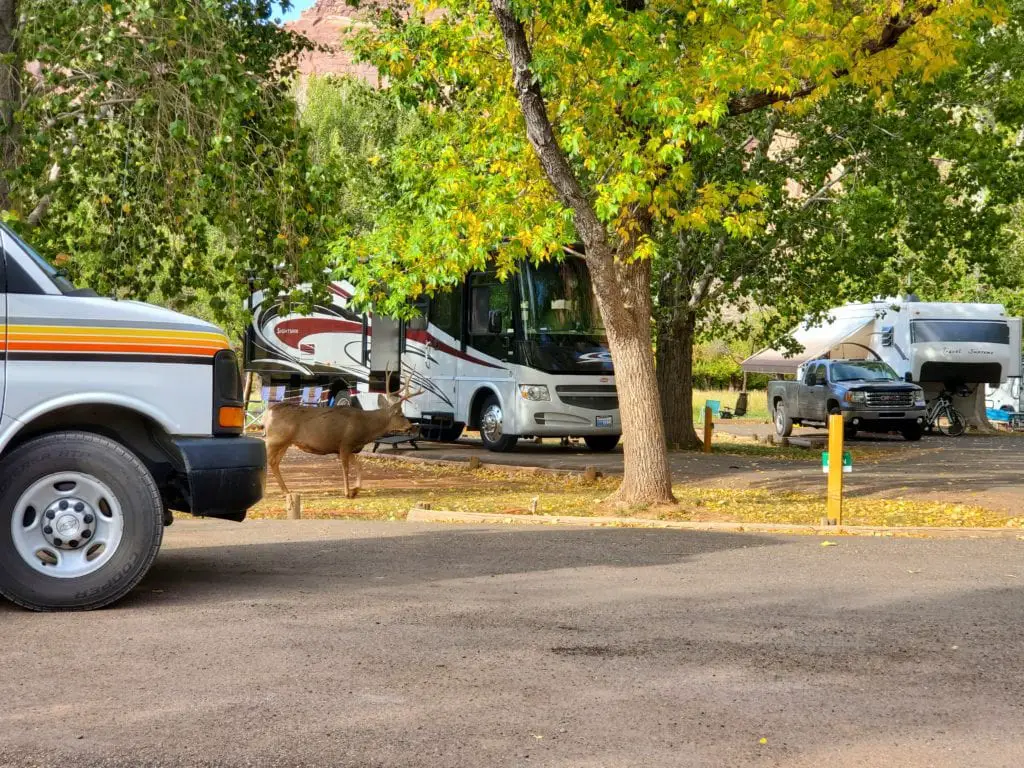 We found the sites to be large and well spaced, and you can see a graphic with all of the dimensions on the NPS Website.
If you prefer privacy, spots to avoid would be 60, 62 and 64 which all backup to each other. These would be good if you wanted to be near other campers in your party though.
If for some reason you are unable to secure a spot here is a list of camping alternatives in the area.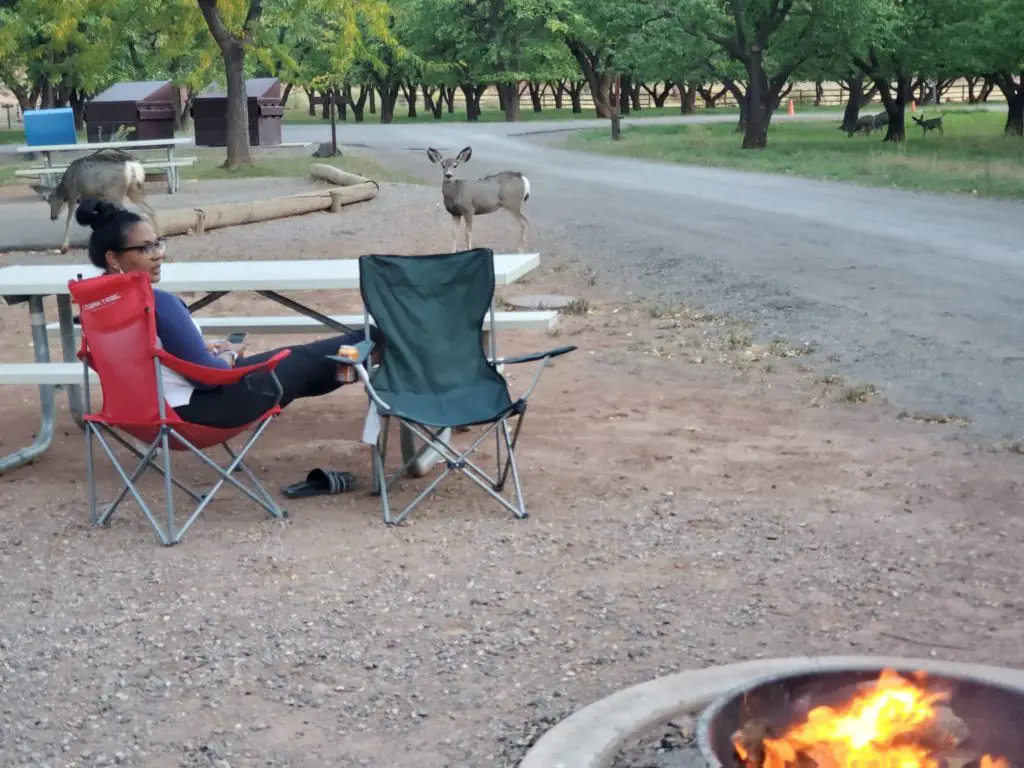 If you are doing a National Park camping tour, check out our best places to camp at Grand Teton National Park.
Tags :
capitol reef
fruita campground
national parks