Amtrak Piedmont Route Guide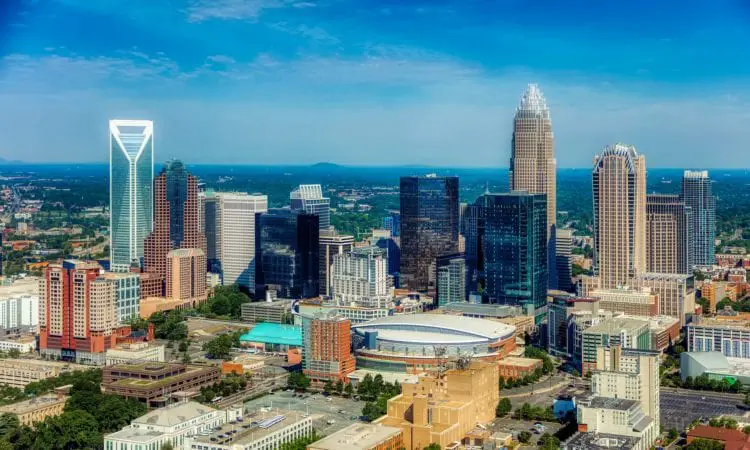 Grounded Life Travel is supported by its audience. When you purchase through links on our site, we may earn an affiliate commission.As an Amazon Associate I earn from qualifying purchases. List of everything we use in our travels.
The Amtrak Piedmont will take you from Raleigh to Charlotte, North Carolina. This particular route is the sister train with the Carolinian. It is largely a regional passenger train. The Piedmont route parallels I-85 for the most part.
The Piedmont will take you from Raleigh to Charlotte via Cary, Durham, Burlington, Greensboro, High Point, Salisbury and Kannapolis.
Train Info
| | | |
| --- | --- | --- |
| | Wifi | Yes |
| | Observation Car | No |
| | Dining Car | No |
| | Cafe | Yes |
| | Distance | 173 Miles |
| | Time | 3 Hours |
Ticket Options
On the Piedmont you can purchase tickets in these categories:
Coach ($54)
Business ($88)
Scenic Views
The Piedmont train route offers local service, and only takes about three hours to go between these two North Carolina cities. You will have access to theaters, museums and downtown Charlotte. Although this is mainly a commuter train, you can use this train for a day trip to either city. Scenic views are of the large cities on either end.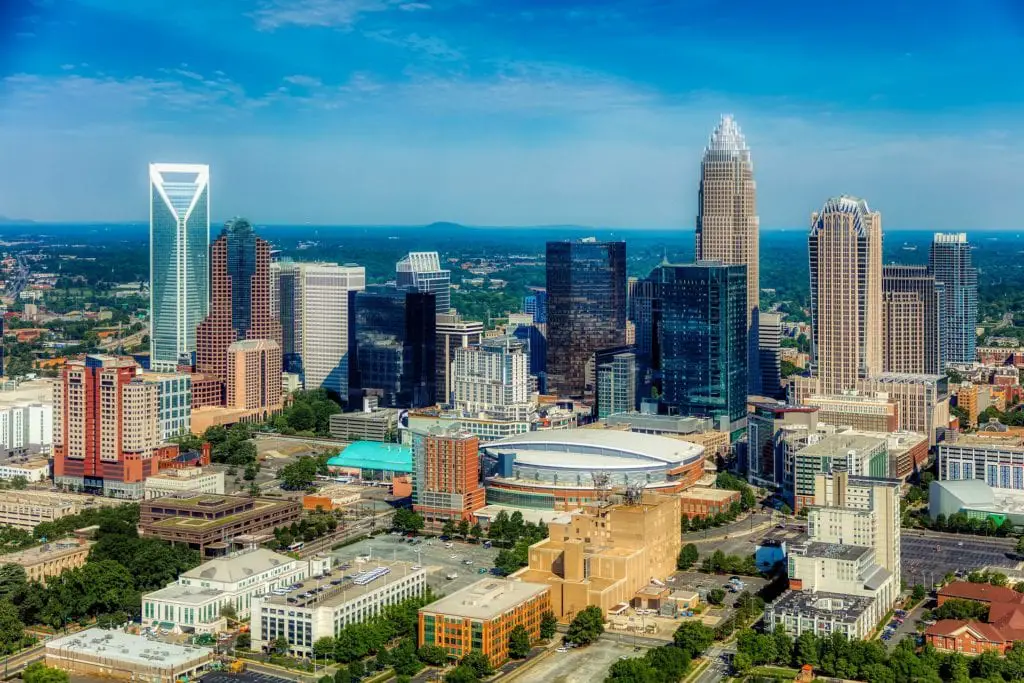 Major Stations
The Amtrak Carolinian visits the major stations of Raleigh, Cary, Durham, Burlington, Greensboro, High Point, Salisbury and Kannapolis and Charlotte.
States Visited
The Amtrak Piedmont only travels in North Carolina.
Station Reviews
The Piedmont has terminus stations of Raleigh on one end and Charlotte on the other. The Raleigh Union Station is within walking distance of downtown Raleigh. This station offers baggage service, parking (fee), restrooms and a ticket office. The Amtrak service to this station started in 2018. The Charlotte Station is a basic station. It offers free baggage service, as well as a few other amenities. It also offers a comfortable place to wait for your train.
Raleigh Union Station
Raleigh Union Station offers a few services. You will be able to purchase tickets as well as check your baggage. There are also restrooms and bag storage, should you need it to walk out to the city. This station offers service to three Amtrak trains Carolinian, Silver Star and Piedmont. This is a new and modern station.
Charlotte Station
Charlotte Station is located near downtown Charlotte. It is close to many attractions in the area. There are a few services available at this station, like free baggage check. You can grab a few snacks from nearby shops before boarding your train. There is no Metropolitan Lounge at this station.
Trip Planning
The Piedmont can be paired with the Crescent for a longer vacation. From Charlotte if you board the Crescent you can go to either New York or New Orleans.
Booking Tickets
Tickets for Amtrak can be booked at Amtrak.com or by using their app on your phone. Reservations can also be made by calling 1-800-USA-RAIL.
Tags :
Amtrak
amtrak routes
Piedmont