5 Incredible Things To Do At Dead Horse Point State Park
Grounded Life Travel is supported by its audience. When you purchase through links on our site, we may earn an affiliate commission.As an Amazon Associate I earn from qualifying purchases. List of everything we use in our travels.
Dead Horse Point State Park Overview
We discovered Dead Horse Point State Park when we were researching accomodations for our visit to Canyonlands National Park and Arches National Park. The campground at Dead Horse is amazing. Be sure to check out our review. Dead Horse Point State Park is the perfect outdoor destination but especially so for cycling enthusiasts. We had passed so many cyclists on our way up to the park from Moab. The views are astonishing and the lack of crowds combined with the scenery are reason enough to visit this fabulous park.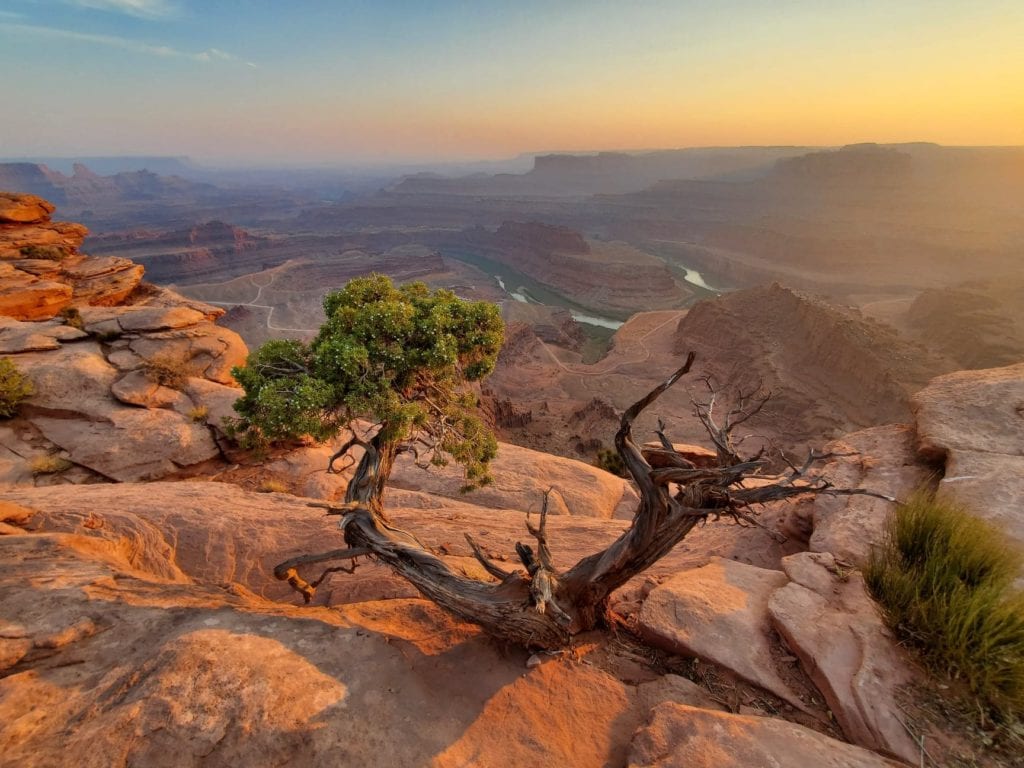 Park Details
Dead Horse Point State Park is about a 45 min drive from Moab. This is a Utah State park so you will not be able to your America the Beautiful park pass to enter. The fee is $20 per vehicles and is valid for 3 days, it's only $4 if you choose to ride your bike into the park. If you are staying at the campground, your entrance is included. You will be given a pass as you enter. The best time to visit this park is in the spring or fall for better temps. We visited in early October and had great weather the entire time.
How Did It Get Its Name?
Dead Horse Point is long, thin mesa. The narrowest point of this mesa is called the neck. There is an outcropping at this neck that drops off on all 3 sides. At this point of the park you can read about how cowboys would lead the mustangs to this area and to pick out the best. The would take this horse with them leaving the rest trapped here with no water, they died at this point.
What To Do At Dead Horse Point State Park
Visit Dead Horse Point Overlook
Dead Horse Point Overlook is the most popular and the easiest place to visit in the park. The views from here are incredible! We visited several times while we were at the park and our favorite was at sunset. It will be crowded at sunset, but there is plenty of room to spread out.
The road into the park leads dirctly to the parking lot for this overlook. There is plenty to explore at this overlook. It is also the end or beginning of several trails. You can hike to this overlook from the campground area without walking on the narrow road into the park.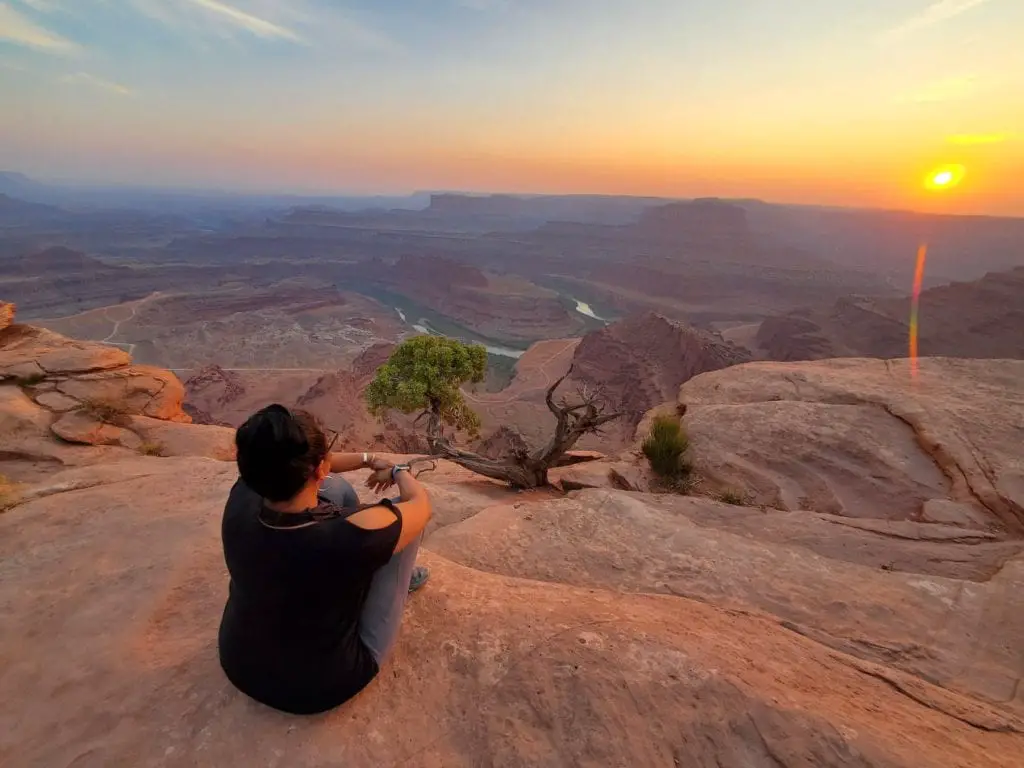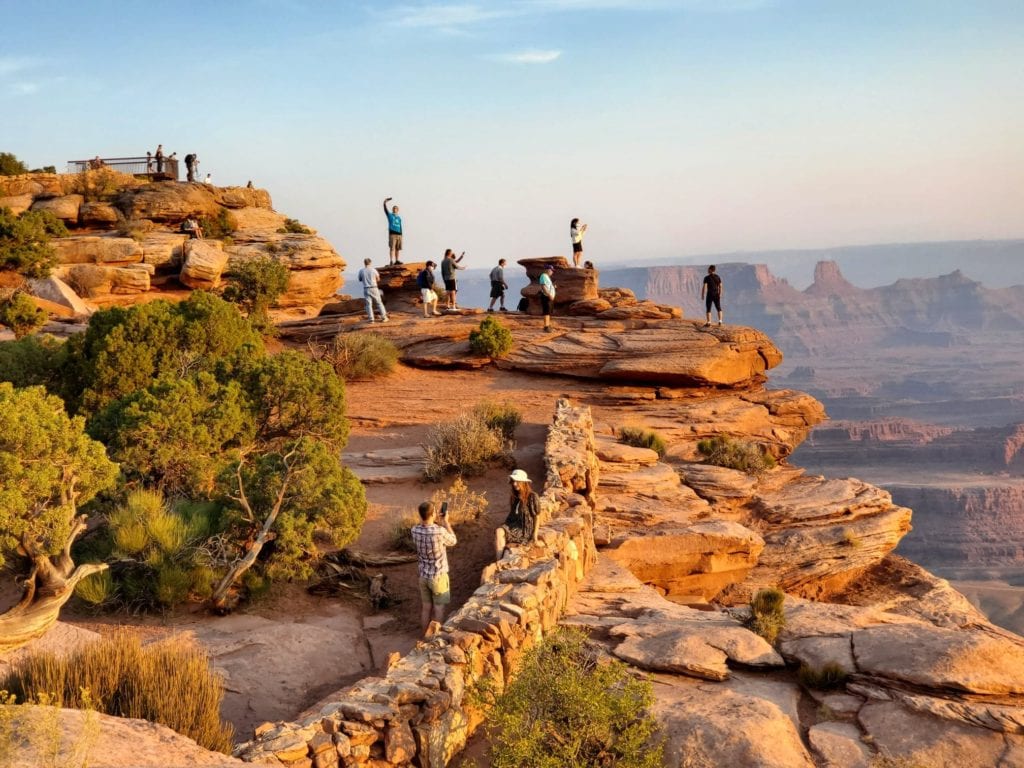 Hike The East Rim Trail
East Rim Trail is a just 2 miles long and it is a one way trail from the Visitors Center. The views are fabulous from this trail but we found it to be a little crowded due to the ease of this trail. The West Rim Trail is 3.5 miles long if you include the detours to Shafer Canyon Overlook and Rim Overlook. This trail is also one way. This trail starts at Keyenta Campground. These views will blow you away if you are up to the primitve trail. Watch for the trail markers and cairns to keep you on track.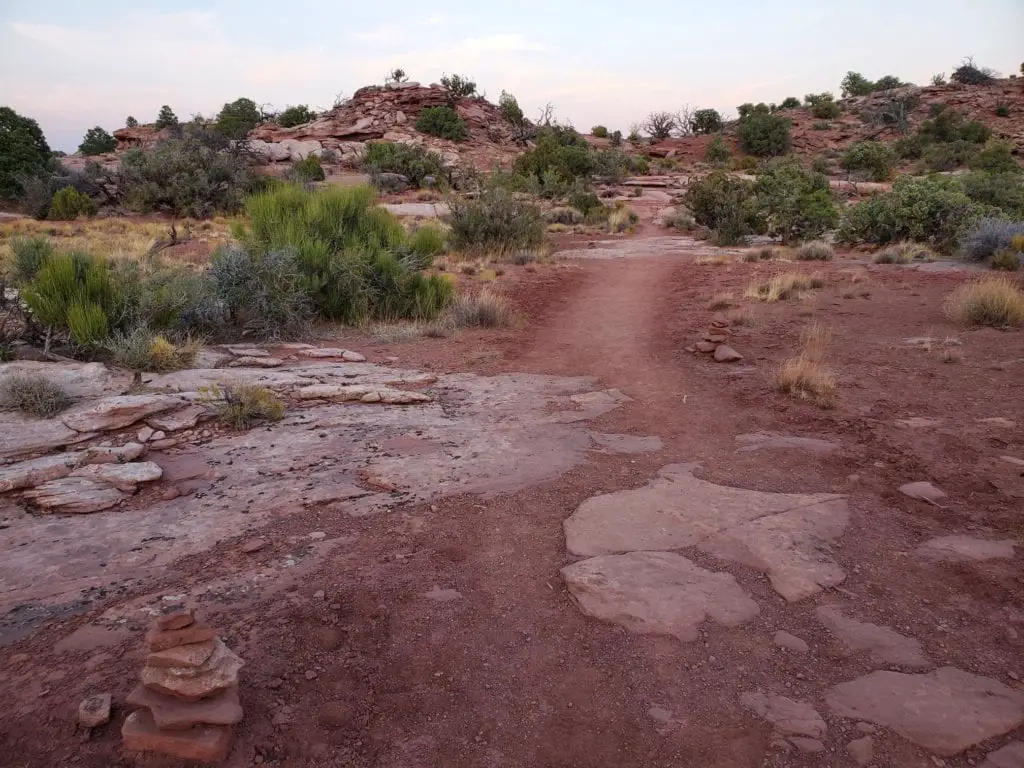 Photography and Night Sky Viewing
After our first night at Dead Horse Point State Park we realized it would be a fabulous place to do some night sky viewing and photography. There is minimal light pollution from Moab. The park was designated as an International Dark Sky Park in 2016. We had a great time viewing the stars at night from our campground. Be sure to have proper equipment with to see the night sky and if you want to photograph it as well.
Visit Shafer Canyon Overlook
The Shafer Canyon overlook will be uncroweded most of the time as there is a short hike to get to it from the campgrounds. It is more difficult to reach from the main overlook that most day use visitors go to. If you are staying in the campground this is a must visit!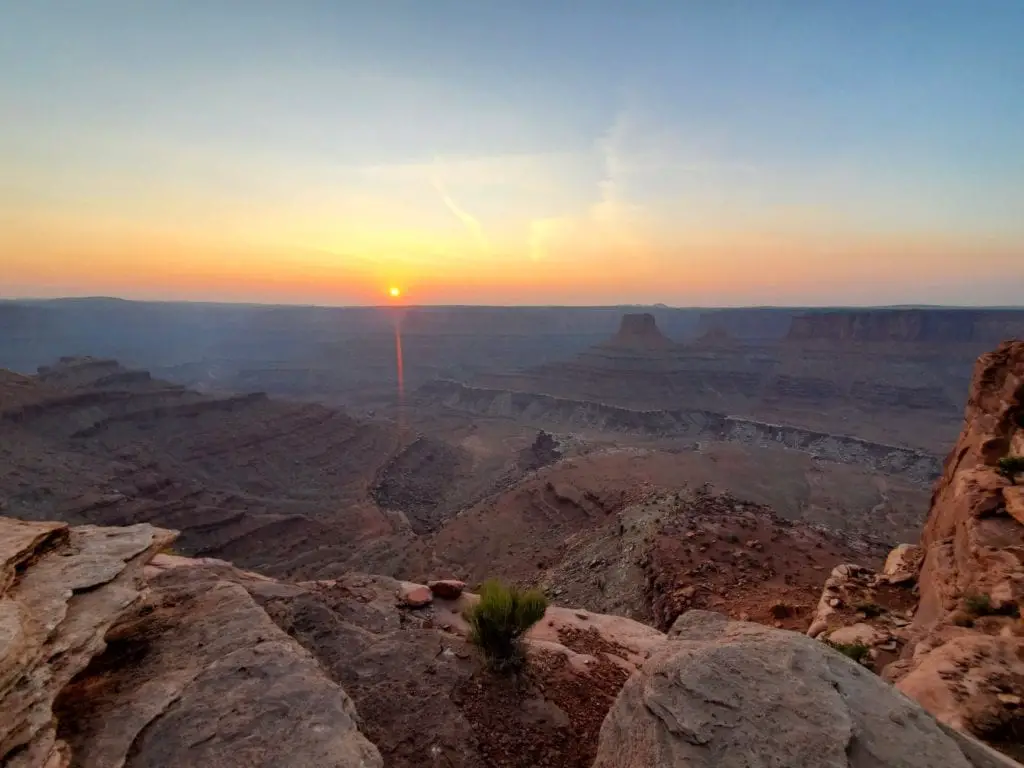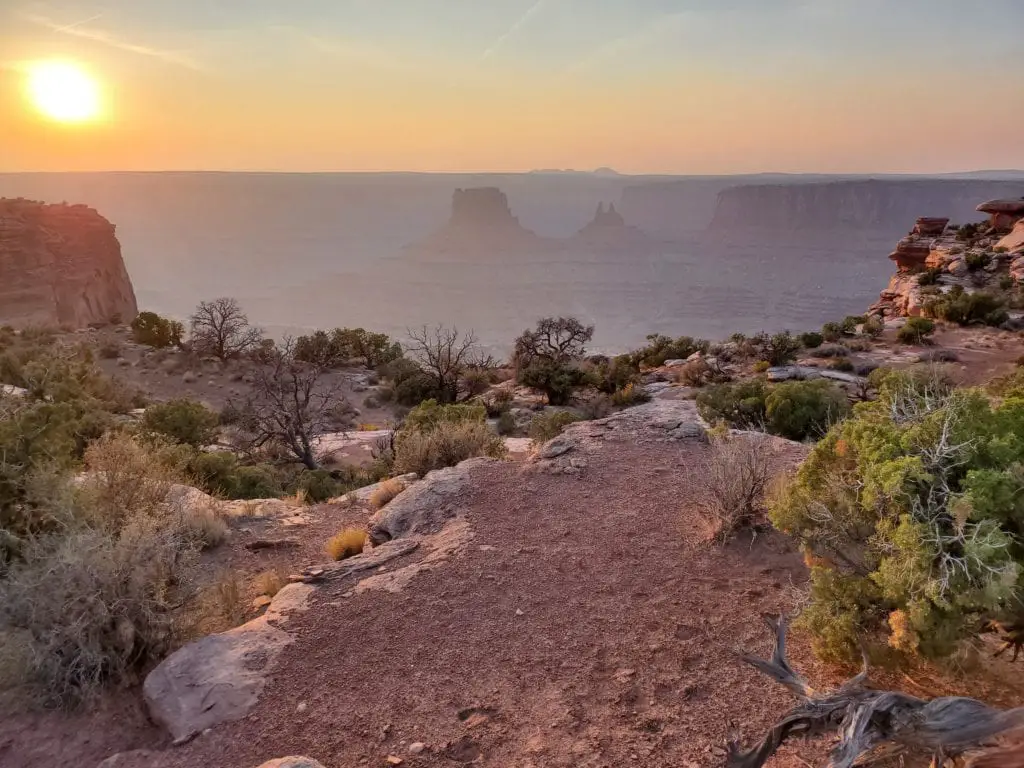 Spend The Night In A Campground
Wingate campground in Dead Horse Point State Park is one of the finest government run campgrounds in the country with paved sites, RV hookups and covered picnic shelters. The location is also incredible. Spots are limited in this campground so be sure to book well in advance of your visit.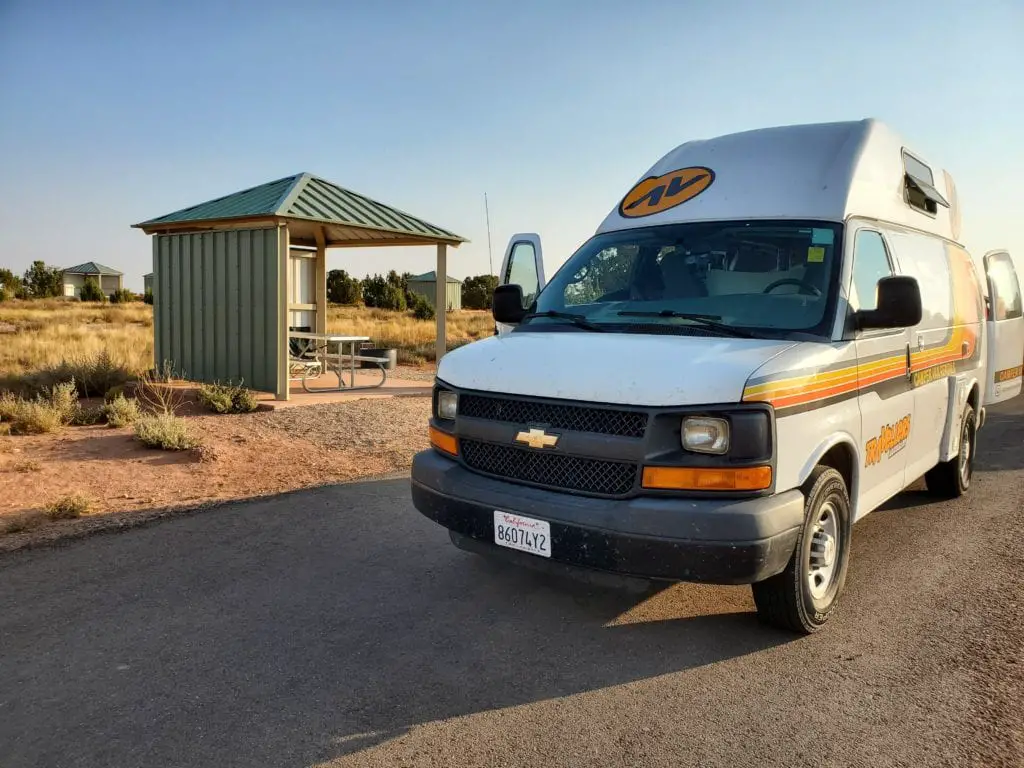 Worth A Visit
Dead Horse Point State Park is definitely worth a visit. You can make it a side trip on your visit to Canyonlands National Park and Arches National Park. We highly recommend the campgrounds at Dead Horse Point State Park. There is plenty to do from hiking to biking and night sky viewing. Don't miss out on this amazing park.
Tags :
dead horse point state park
utah