Amtrak Auto Train Route Guide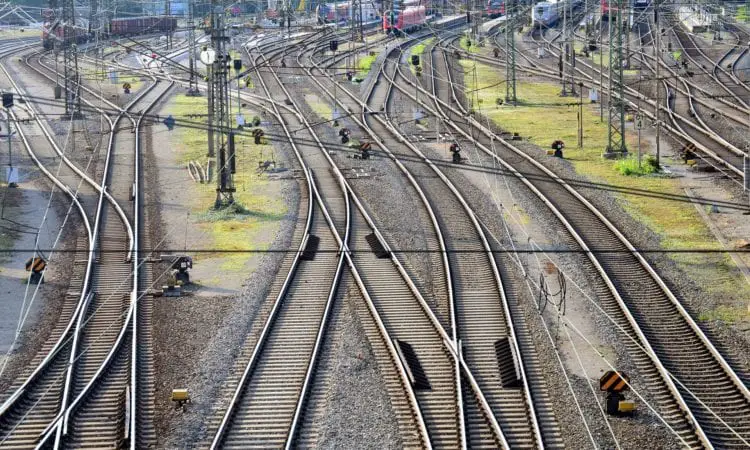 Grounded Life Travel is supported by its audience. When you purchase through links on our site, we may earn an affiliate commission.As an Amazon Associate I earn from qualifying purchases. List of everything we use in our travels.
The Amtrak Auto Train will take you from Lorton, Virginia (near Washington D.C.) to Sanford, Florida (near Orlando). This is a great route for "snow birds" or those who don't want to drive south (or north) on I-95 and save the wear and tear on their cars or motorcycles.
The Auto Train will take you directly from Lorton, Virginia to Sanford, Florida with no stops along the way. This is one of the longest passenger trains in the world.
Train Info
| | | |
| --- | --- | --- |
| | Wifi | Yes |
| | Observation Car | No |
| | Dining Car | Yes |
| | Cafe | Yes |
| | Distance | 855 Miles |
| | Time | 17 Hours |
Ticket Options
On the Auto Train you can purchase tickets in these categories (Sample summer fares shown):
Coach ($230)
Superliner Roomette ($519)
Superliner Bedroom ($793)
Superliner Family Bedroom ($1,161)
Superliner Accessible Bedroom
Scenic Views
The Auto Train is a great route between Lorton, Virginia and Sanford, Florida. This train offers you the chance to bring your vehicle with you from the Northeast area of the US to the Sunshine State. You can skip the stress of driving I-95. You can bring your car, SUV, van, motorcycle or even a Jet Ski. Be sure to check the size requirements for the vehicle you plan to bring with you.
Major Stations
The Amtrak Auto Train is a non stop train so the only stations you will stop are the terminus stations in Lorton, Virginia and Sanford, Florida.
States Visited
The Amtrak Auto Train travels through several states but only stops at the terminus stations of Lorton, VA and Sanford, FL.
Station Reviews
The Auto Train has terminus stations of Lorton, Virginia on one end and Sanford, Florida on the other. Both stations serve as a waiting area with minimal services available. The Sanford station offer a large waiting area with a cafe and gift shop.
Lorton, Virginia Auto Train Station
The Lorton Station is located just 20 miles south of Washignton D.C. There are minimal services at this station.
Sanford Station
The Sanford Station will give you access to Orlando, Walt Disney World, Daytona Beach and Cape Canaveral. There are minimal services in this station but it does provide a nice place to wait for your train.
Trip Planning
The Auto train is only used from getting to Florida from the Northeast or vice versa. Since many passengers are bringing a car, they do not pair it up with other trains to make a longer vacation. Click here for tips on traveling on the Amtrak Auto Train.
Booking Tickets
Tickets for Amtrak can be booked at Amtrak.com or by using their app on your phone. Reservations can also be made by calling 1-800-USA-RAIL.
Tags :
Amtrak
amtrak routes
auto train