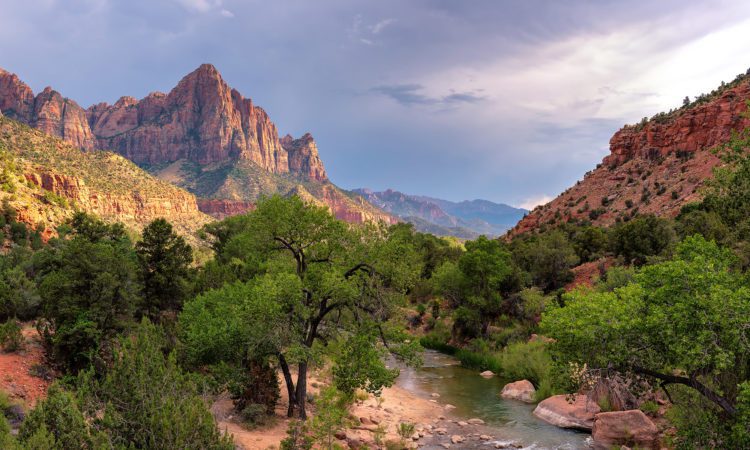 Grounded Life Travel is supported by its audience. When you purchase through links on our site, we may earn an affiliate commission.As an Amazon Associate I earn from qualifying purchases. List of everything we use in our travels.
There are some really stunning national parks in Utah. From the passageways and arches of Arches National Park, to the hoodoos of Bryce Canyon National Park, Utah has the monoploy on all things grand and beautiful.
So many people make a trip out to seeing "the Mighty Five" in Utah, which are the five national parks in Utah. These consist of Arches, Zion, Canyonlands, Capitol Reef and Bryce Canyon national parks. But, if you've seen one, have you seen them all? To the contrary, they are all so different and have such a vast array of things to see and do that they must all be seen at some point.
Arches and Zion National Park are two of the greats in the national park system. They are very different and have attributes that are a must see. If you only can see two parks in this group. These are the ones to plan for. So, what makes them different? Are they the same at all?
If you can only pick one park to visit in the Zion vs. Arches debate, Zion is the better park with more scenic views and incredible hikes.
The Topography
Arches and Zion National Park are both located in what is known as the Colorado Plateau, but the topography of these two national parks is very different.
Arches is in a very arid climate located in the high desert region at 4,000 to 5,600 feet above sea level. The terrain is very rocky and doesn't support much vegetation. You will find slick rock sandstone, towers, arches and natural bridges covering a landscape that has some greenery in spring, but for the most part is devoid of many plants, compared to Zion.
Zion on the other hand is located at 4,000 to 8,700 feet in elevation, but the Canyon floor is teeming with life. From Cottonwood trees to sage brush to cacti, Zion is green and beautiful, especially in spring. Although Zion has an arid climate as well, the Virgin River and its tributaries allow the region to bloom with all sorts of plants that support a vast habitat for animals. This is not to say that Arches doesn't have plants and animals, it's just that Zion has a more bountiful environment.
Arches is also the home to the most significant amount of arches on the planet. With over 2,000 arches within its park boundaries, you could wander for months and still not see every one of them.
Zion comparatively does not have nearly the amount of arches that Arches National Park has. Crawford and Kolob Arch are the most notable in Zion. There are others, but none as impressive as what you will find in Arches. Zion does have huge cliff faces, spine tingling drop-offs and vista views that will be etched in your brain forever. Hike the West or East Rim and you will see the canyon below and the Virgin River continuing to carve its way through it as it has for eons.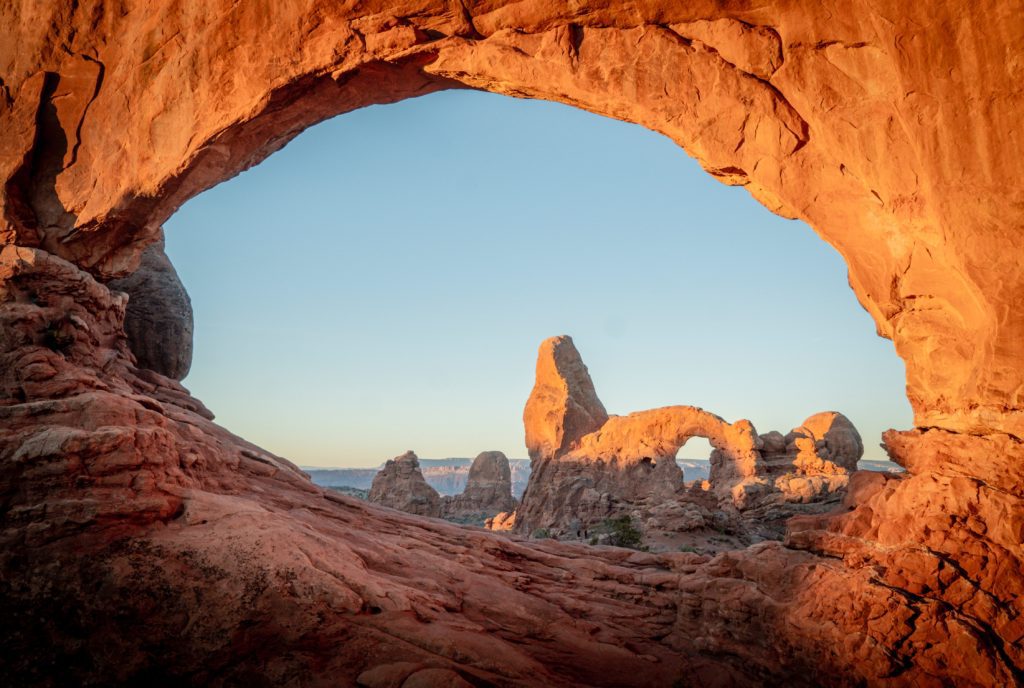 The Weather
Arches National Park has a climate of extremes. In summer, temperatures can exceed 100 degrees in the park, making it difficult to enjoy a day of hiking in mid-day. In winter, large-scale snowstorms are not the norm, but it is not uncommon for a storm to temporarily shut down roads for clearing. However, the snow that does fall can make your visit extra special as the scenery is stunning with a blanket of snow over the arches and sandstone covered landscape.
Zion can also get into the triple digits in summer. But, if it is a really hot day, you can plan a hike near the summit of Zion in Horse Ranch Mountain, which is at over 8,700 feet in elevation. Here, it will be around twenty degrees cooler, allowing a reprieve from the heat. Winters are comparatively more mild with daily temps in 60's and lows hovering often above freezing. Although Zion can get a little snow (2 inches annually), it is far less than Arches (7 inches anually). However, if it does snow, you are in for a treat. The red rocks of the canyon in contrast with the blue sky and layer of alabaster ice crystals will stop you in your tracks clamoring for that photo of a lifetime.
The Activities
Arches is a wonderland for the climber, the wanderer and the photographer. There are endless opportunities to meander around and through arches, hike through the desert and immerse yourself in the grandeur of time's creation. With the most concentration of Arches in the world, the park has definitely earned its name.
Hiking through Devil's Garden will take you by Landscape Arch, an arch with the longest span in the world. Delicate Arch is a sight to see and one of the best photography options in the park. You also couldn't leave the park without seeing Double Arch and standing in what feels like a grand cathedral. Seeing the arches in this park will be an experience you will never forget.
Zion also has a multitude of activities to enjoy on your visit. With the Virgin River as the centerpiece of the park, you will have a more diverse choosing of activities in this park. The crown jewel of the park is The Narrows. Hike through, up to waist deep water, between narrow cliff ledges and slot canyons. Experience the wilderness in a unique way that will have you in sensory overload. Angel's Landing is one of the most stunning and dangerous hikes in the world as you scale a narrow spine up 1,500 vertical feet to a landing that overlooks the canyon floor.
The Towns
Arches is anchored by the town of Moab that lies outside the park gates. In Moab you can find a vast array of dining options and shops that line Main Street in downtown. Adventure outfitters number over fifty, so you will never want for something to do.
Rent a dune buggy or ATV and have an adventure of a lifetime. If you want to cut out the motor, rent a bike and check out one of the hundreds of single track trails around Moab. If dinosaurs are your thing, there are museums and historic sites all over Moab to see dinosaur tracks and learn about the area's past. Moab is a great home base if you are visiting the park or you are there for one of the town's many festivals and events it hosts every year.
Springdale is right outside the park gates of Zion and is a beautiful town to spend time in when you aren't exploring the park. Many boutique hotels and spas elevate this location to something that is very luxurious, indeed. But, there are also great campgrounds and cabins to choose from if you want a more rustic accommodation.
Rent your gear for hiking through the narrows, book a horseback riding adventure or try your hand at rock climbing with your pick of guides ready for hire. The culinary scene is also divine with one of the best restaurant scenes in the Southwest. Choose from some of the best Mexican food around, Thai and even Indian food.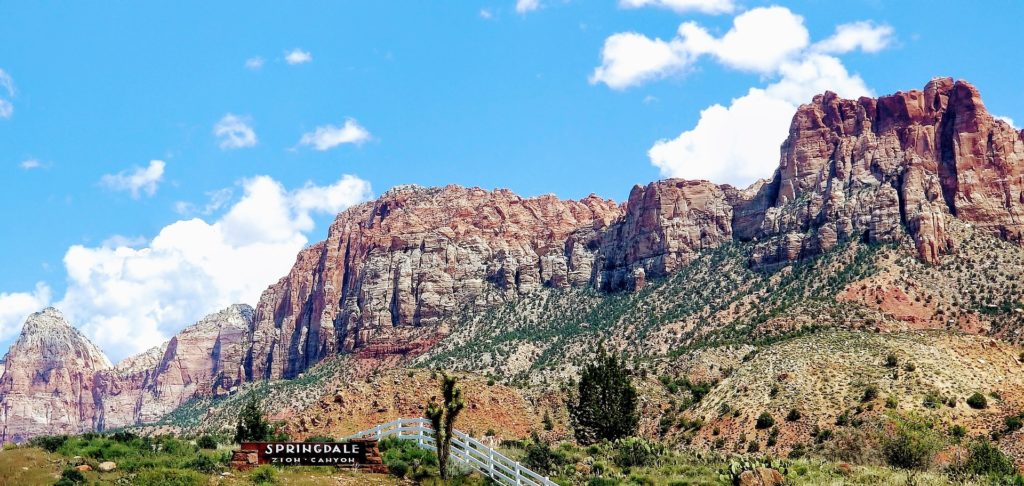 A trip to Arches or Zion National parks will be a trip of a lifetime. However, combining the two will produce a contrast in scenery and activities that will create the memories that you have been seeking. Plan a trip that includes a week or even two to see these two greats of the American Southwest.