14 Best Things To Do In New Orleans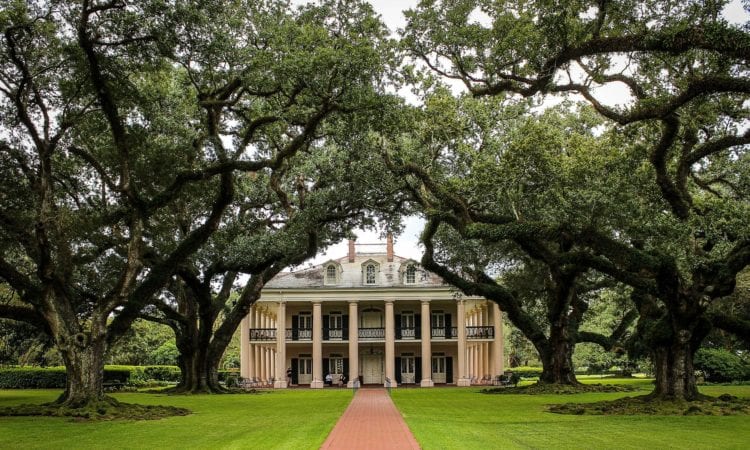 Grounded Life Travel is supported by its audience. When you purchase through links on our site, we may earn an affiliate commission.As an Amazon Associate I earn from qualifying purchases. List of everything we use in our travels.
New Orleans is not known as the Big Easy for no reason. It's a laid back city, rich in culture, food and history. It's a great city for families, partiers and even history buffs. New Orleans has a great easy going vibe, fabulous creole inspired food and of course it's known for Mardi Gras. If you are planning on going to New Orleans, look no farther than this list to show you around this wonderful city. We arrived in New Orleans via Amtrak and spent 48 hours touring the city.
1. WWII Museum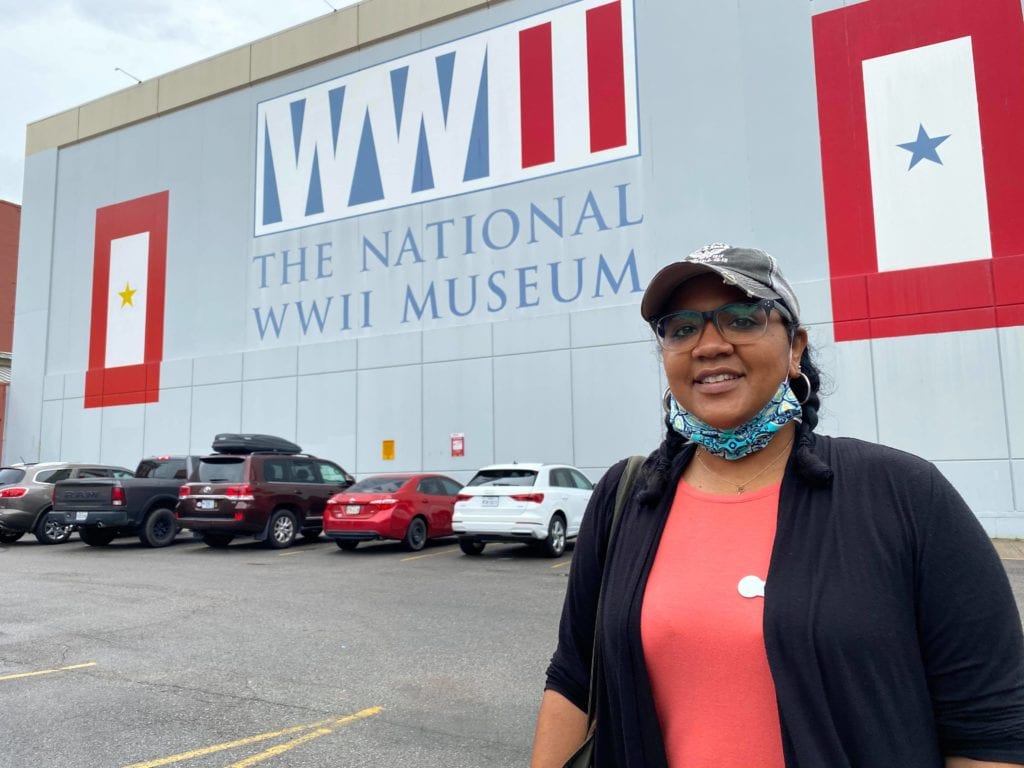 I found it odd that the official World War II Museum was located in New Orleans. We were able to secure tickets on our visit and walk through this incredible exhibit. The museum encompasses 2 buildings. You'll start out on the train and be assigned a soldier to follow on their journey throughout the war. At the end you get to find out what ultimately happened to your soldier. It's a great educational exhibit as well as throrough. It's one of the best we've seen, don't miss this one.
2. Garden District
Most walking tours are in an around the French Quarter but if you are looking for something a bit off the beaten path, head to Garden District. You'll walk among the beautiful stately homes of Anne Rice, Archie Manning and John Goodman. In the Garden District you will also find the Lafayette Cemetery on Washington Street, not far from the Commander's Palace. It's a peaceful treat while in the Big Easy.
3. Cafe du Monde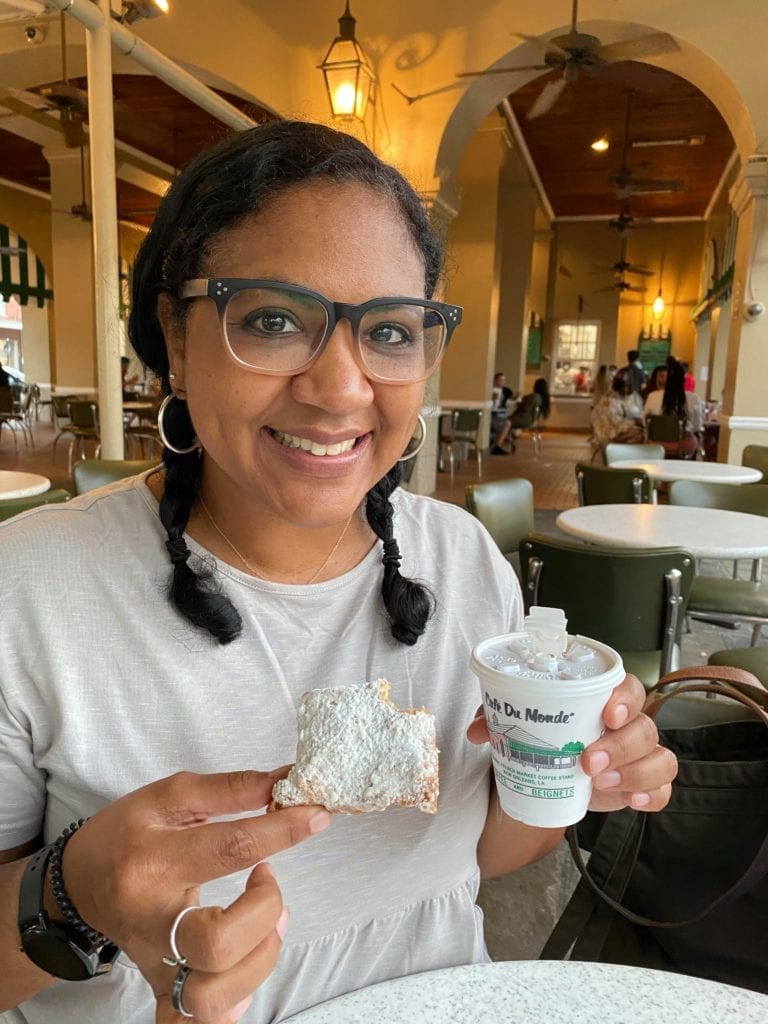 When you think of New Orleans you think of the delicious sweet treat of beignets. Cafe du Monde is iconic and although there are several places to get a beignet, this is the best place to try some out. It is a delightful taste sensation, pair it with cafe au lait to really get the authentic feel. Be warned, the lines are usually long to get in but you can grab one in the to go window and take it with you to enjoy over in Jackson Square.
4. Airboat Swamp Tour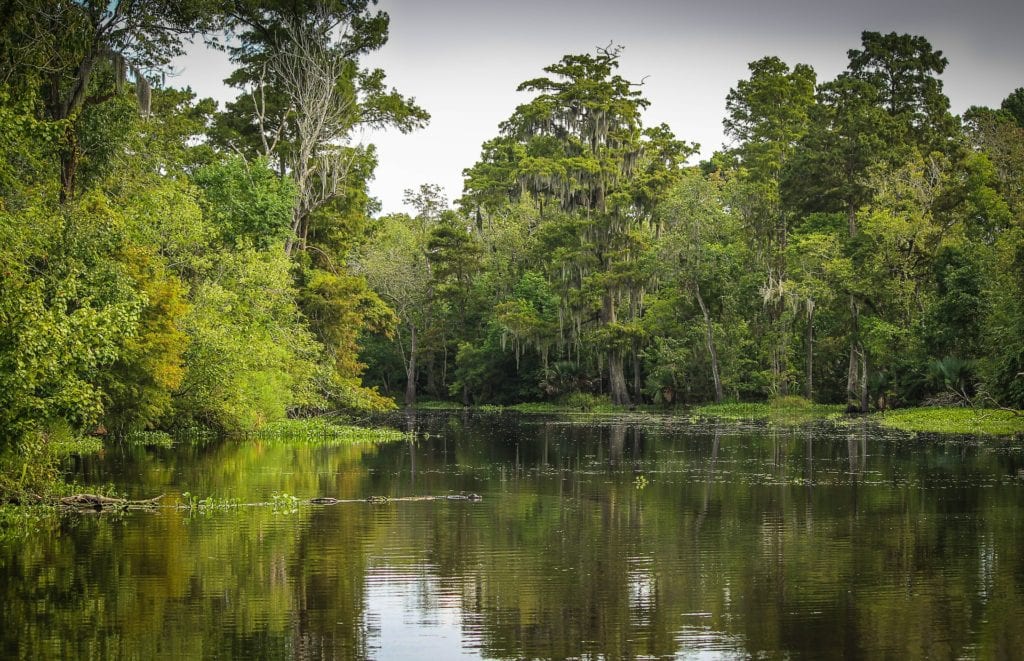 If you wan to see more of the Cajun side of New Orleans then head on out on the bayou on an airboat ride. The boats have a flat bottom and no underwater propeller which allows them to glide on the water over the tall grasses in the swamp areas. There is lots of great wildlife in this area, especially alligators. This is a fun activity if you are looking to see a different side of New Orleans.
5. Jackson Square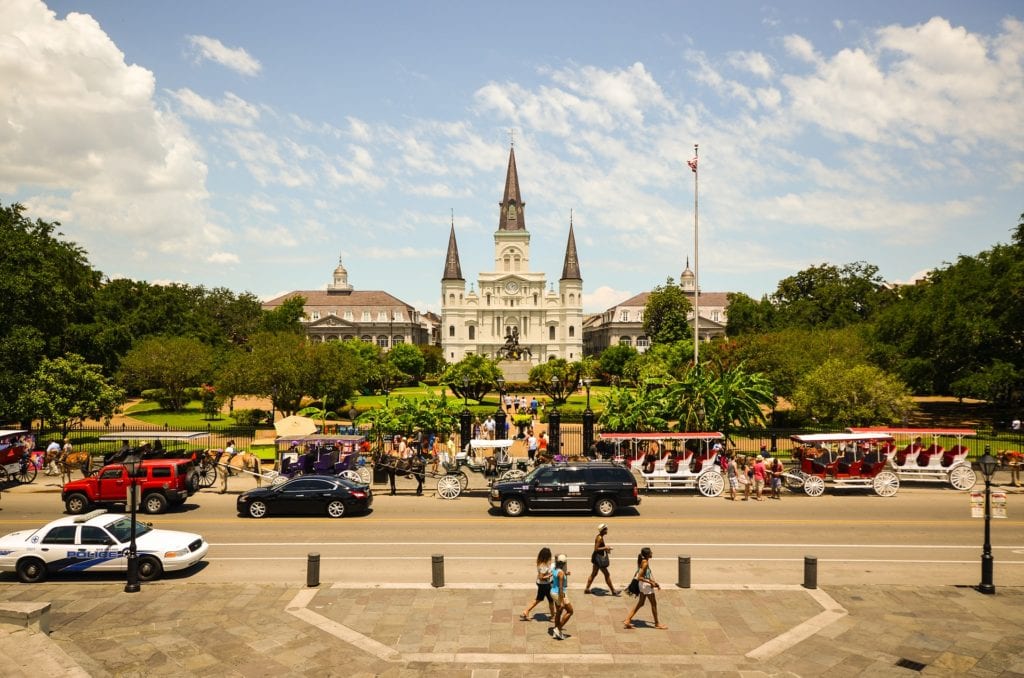 Jackson Square is the heart and soul of the French Quarter. It's buzzing with artists and performers. You can stop and listen to a brass band, buy unique art or even have a sweet treat. The square is set on the backdrop of the historic St. Louis Cathedral. Most French Quarter walking tours start here. There is lots to take in on the square, take your time and enjoy.
6. Frenchmen Street
If you are looking to get away from the touristy part of town, Frenchmen Street is the place to go. This neighborhood is more of a locals hangout. It is just as lively as Bourbon Street, if you can imagine. You can vibe out to some live jazz music in the street or have a drink in one of the may bars around. If you like artwork, you can head over to Palace Market Frenchmen to see some beautiful pieces by local artists. You can also grab a bite to eat in this area and it will be a bit cheaper than in the French Quarter.
7. French Quarter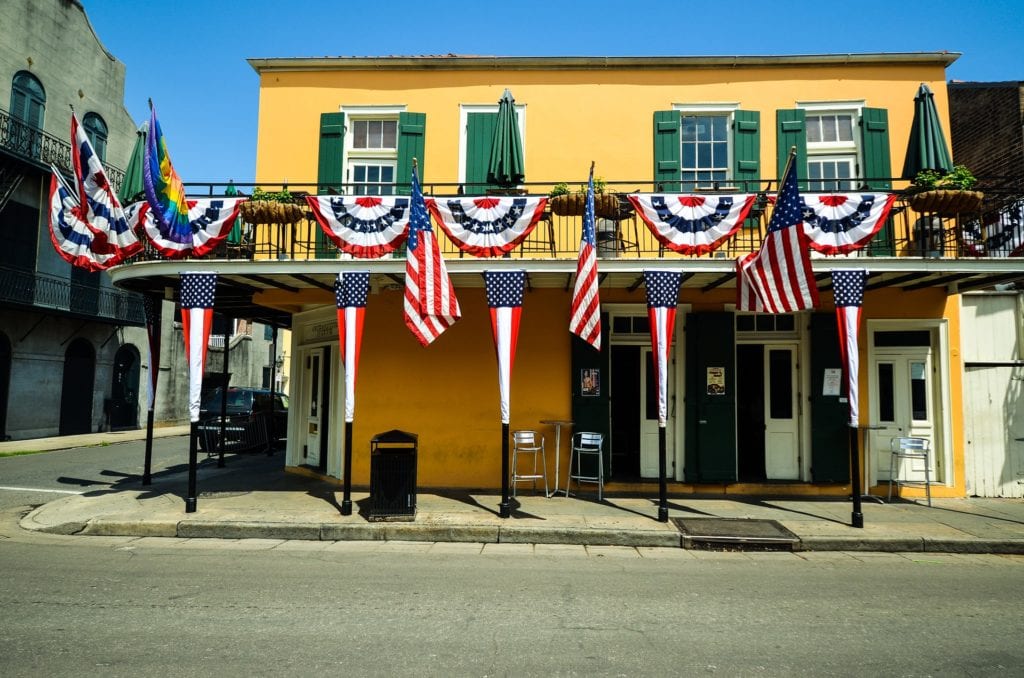 The French Quarter is so much fun to walk around in. It is basically the oldest neighborhood in New Orleans. You will find mostly bars, restaurants and strip clubs but you will also find some great little shops with creations from local artisans. Bourbon Street is the heart of the French Quarter but don't just say here, be sure to walk the entire neighborhood to really get the feel of it. You will encounter all sorts of people while in the French Quarter but don't let it deter you from walking around. There is a lot more to see during the night time but if you have any security concerns you can also enjoy it during the daytime.
8. Plantation Tour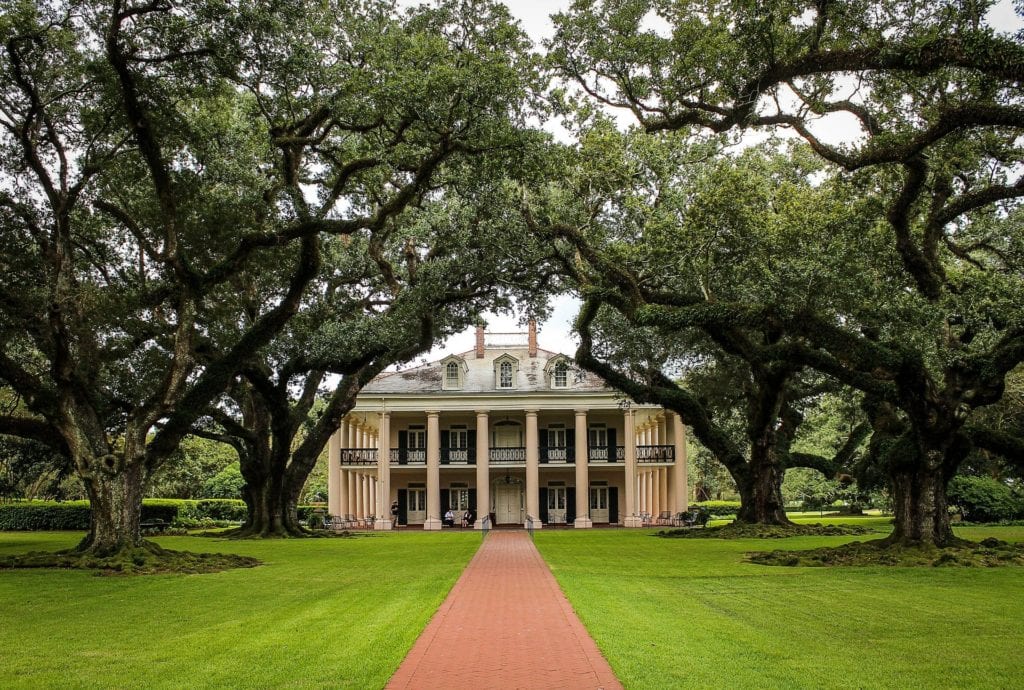 There are lots of plantations near New Orleans. The are beautiful and it can be intereting to tour these giant homes with well manicured lawns. Keep in mind most, if not all, of these plantations had slaves and had seperate slave quarters, this may not be a suitable activity for everyone. You can easily drive yourself to any of these plantations or you can book a tour that suits you and what you want to get out of this activity.
9. Cemetery Tour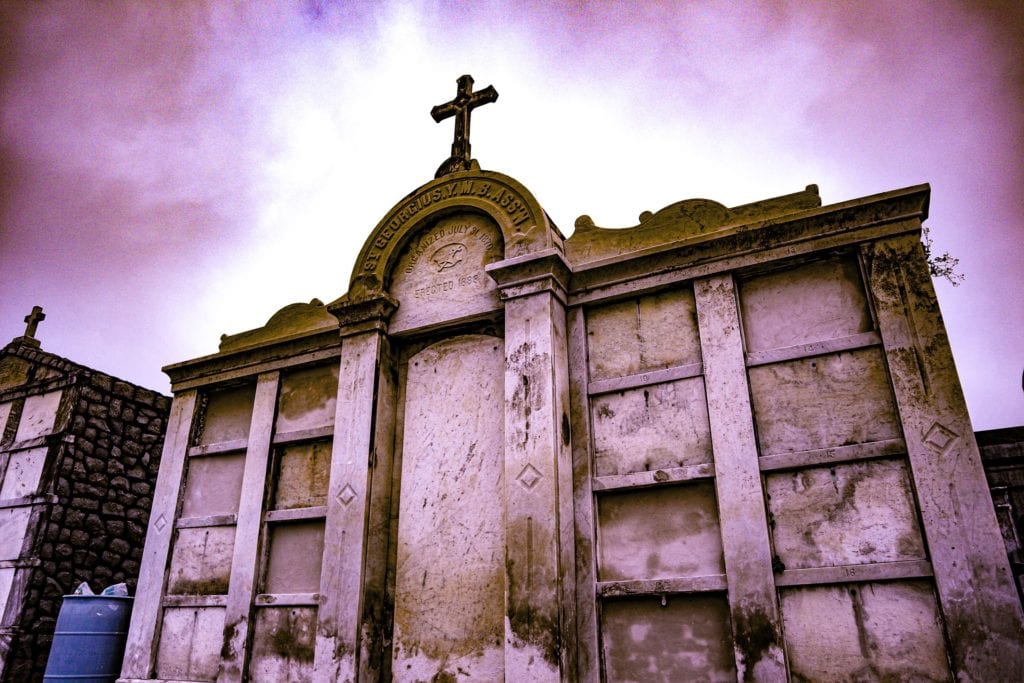 I know it sounds weird to send you to the cemetery on your vacation but this is not a joke. St. Louis Cemetery No. 1 is the oldest cemetery in New Orleans and it's only a block away from the French Quarter. You will find several historical figures buried here. Due to extensive vandalism, they have had to close it off and is only accessible through a guided tour. St. Louis Cemetery No. 2 is still open to the public and is just a few blocks away from No. 1.
10. Riverboat Cruise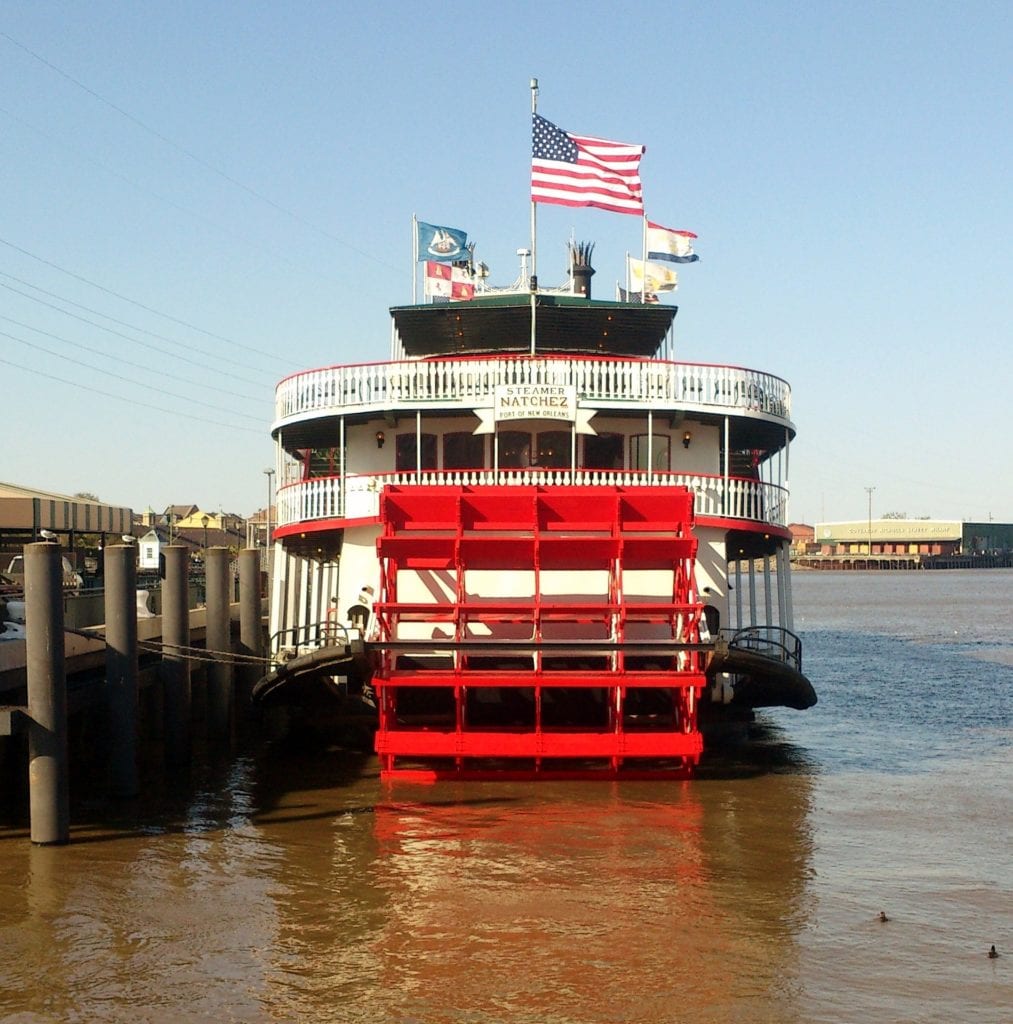 There's something to be said for sailing on a steamboat on the Mississippi River. It evokes nostalgia of a different era. You can hop on the Steamboat Natchez and enjoy this journey for yourself. You can do a daytime cruise or a nighttime cruise. The daytime cruise is a bit more historical in nature and an evening cruise will treat you to a jazz band and dance party on board.
11. St. Charles Avenue Streetcar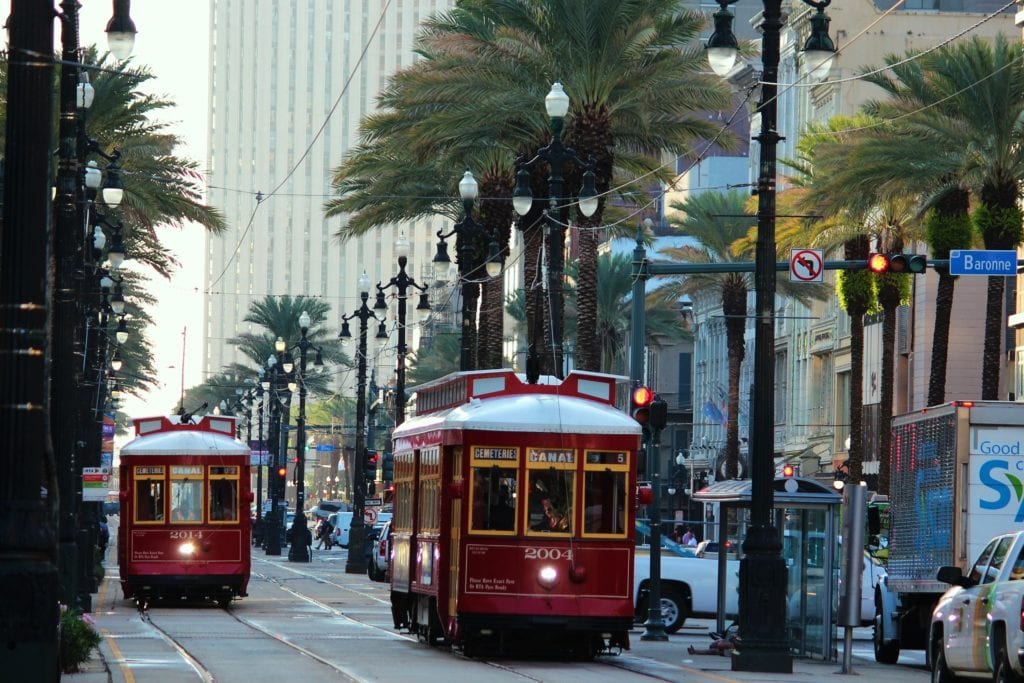 Streetcars are synonymous with New Orleans. I mean, it's the Zatarains box, lol. Be sure to hop on the St. Charles streetcar to enjoy a ride through the Garden District and into Uptown New Orleans. It's so peaceful as you stroll past the giant Spanish Oak trees while jostling to the methodical click clack of the streetcar. You can not miss this experience while you are in New Oreleans. Remember this is streetcar, trolley's are in San Francisco.
12. Mardi Gras World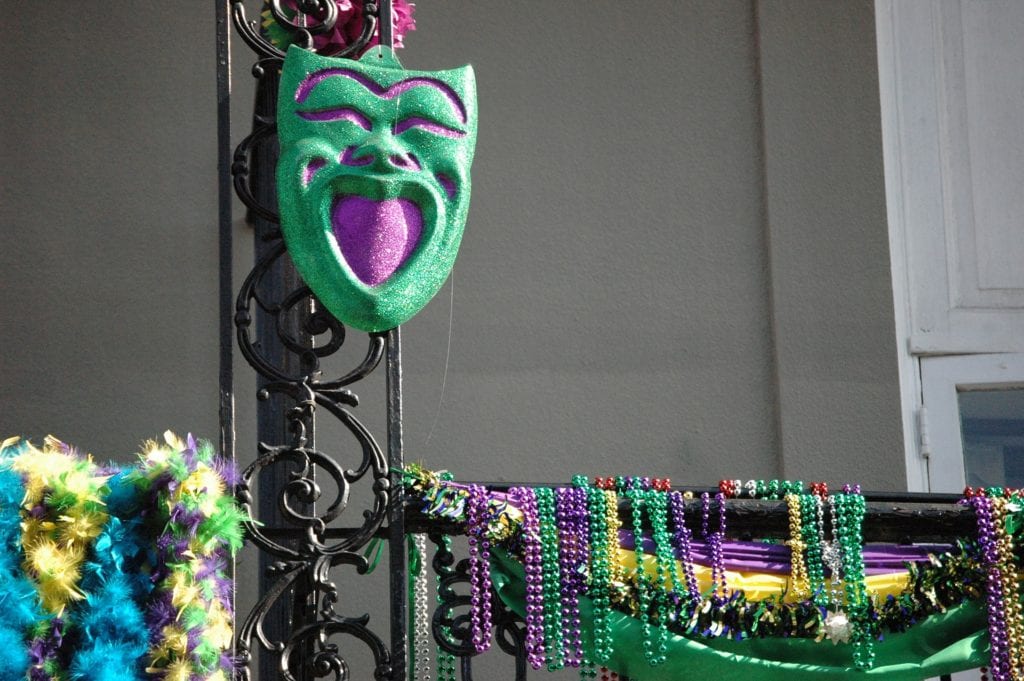 It's likely you will not be visiting New Orleans during Mardi Gras. You can still catch a glimpse of the magic of Fat Tuesday at Mardi Gras World. It's a massive warehouse where artists work year round to create and assemble the enormous floats and elaborate costumes for the yearly parade. You'll get to see behind the scenes into the floats and costumes for the next parade. You get a bonus slice of King Cake at the end of your tour.
13. Audubon Park
This 350 acre park is located in Uptown New Orleans, you can hop right off the St. Charles Ave Streetcar and be there in moments. It is near the prestigious Tulane University. You will find a zoo and aquarium in this sprawling park. This is a great place to spend and afternoon with your family. If you want to visit both the zoo and the aquarium, be sure to book a combo ticket to save some money.
14. Food Tour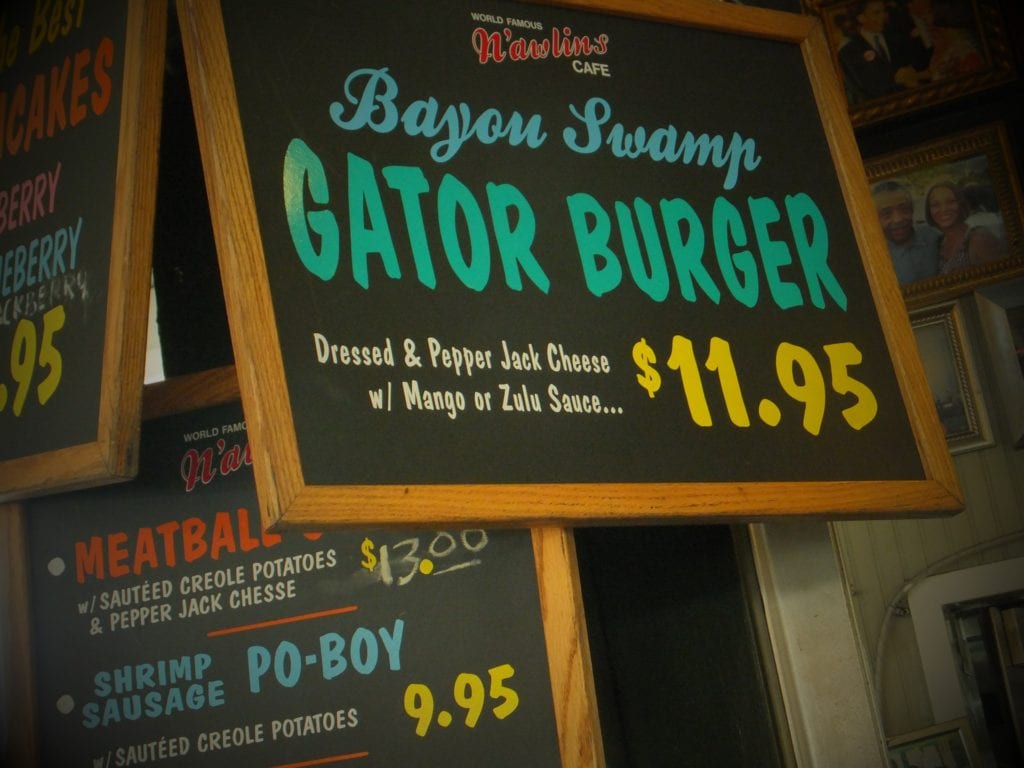 Creole and Cajun cooking is known for it's unique spices and meat choices. There are several things you want to be sure to get a chance to try. First on the list is Po-Boy. This is ususally a meat stuffed into a baguetter with varied or no toppings. My favorite Po-Boy is shrimp bu you an also get fried oysters or even roast beef. Red beans and rice are next on the list. This is a simple but very delicious and filling dish. You can find this dish at practically any restaurant in the city. Crawfish and alligator (sausage) are also something to try, if you at first you can't reconcile the idea of eating these, give yourself a pep talk and give it a try, they are delicious! Gumbo is also a great dish to try as well as Jambalaya. I happen to try these on a rainy, lazy day and it was so delightful. My absoloute favorite dish in New Orleans is Shrimp and Grits.
Tags :
louisiana
new orleans