Grounded Life Travel is supported by its audience. When you purchase through links on our site, we may earn an affiliate commission.As an Amazon Associate I earn from qualifying purchases. List of everything we use in our travels.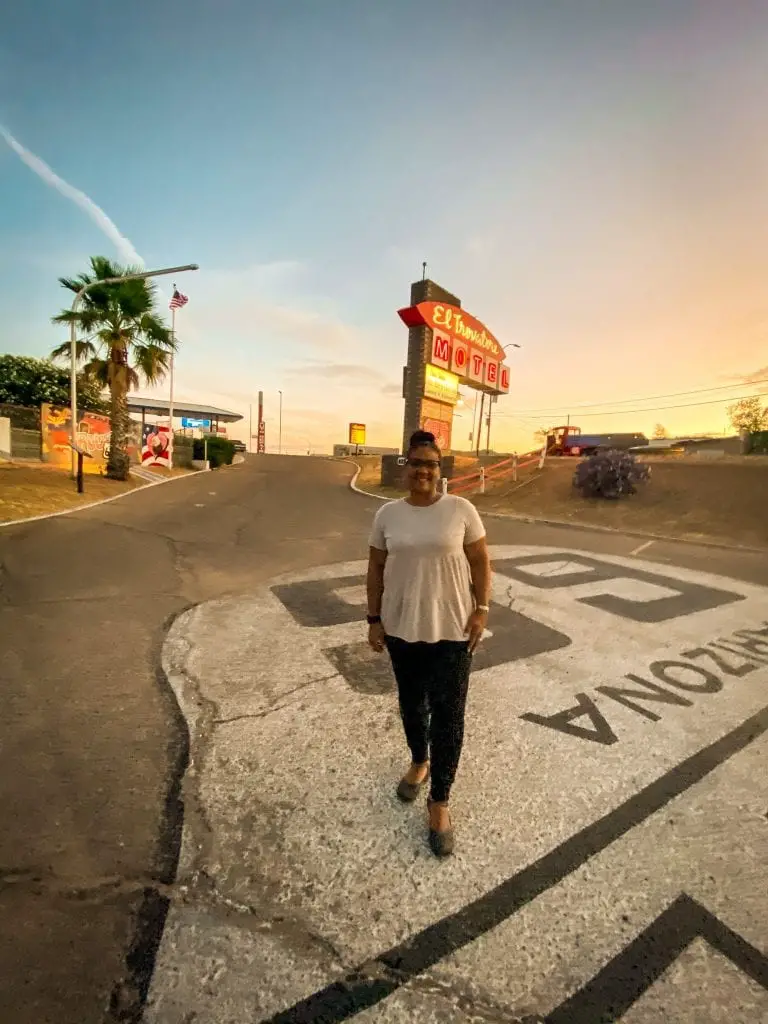 Route 66 Drive From Kingman to Seligman, Arizona
The Route 66 drive from Kingman to Seligman, Arizona is known as the longest continuous section of Route 66. There is a lot to do on this drive so let's get started. Be sure to reference our Kingman blog to get more info on where to stay, where to eat and what to do there. We spent the night in Kingman since there is not much between there and Seligman. Kingman has the old portion of town on Route 66 and there is also a new portion of Kingman where there are developments and neighborhoods.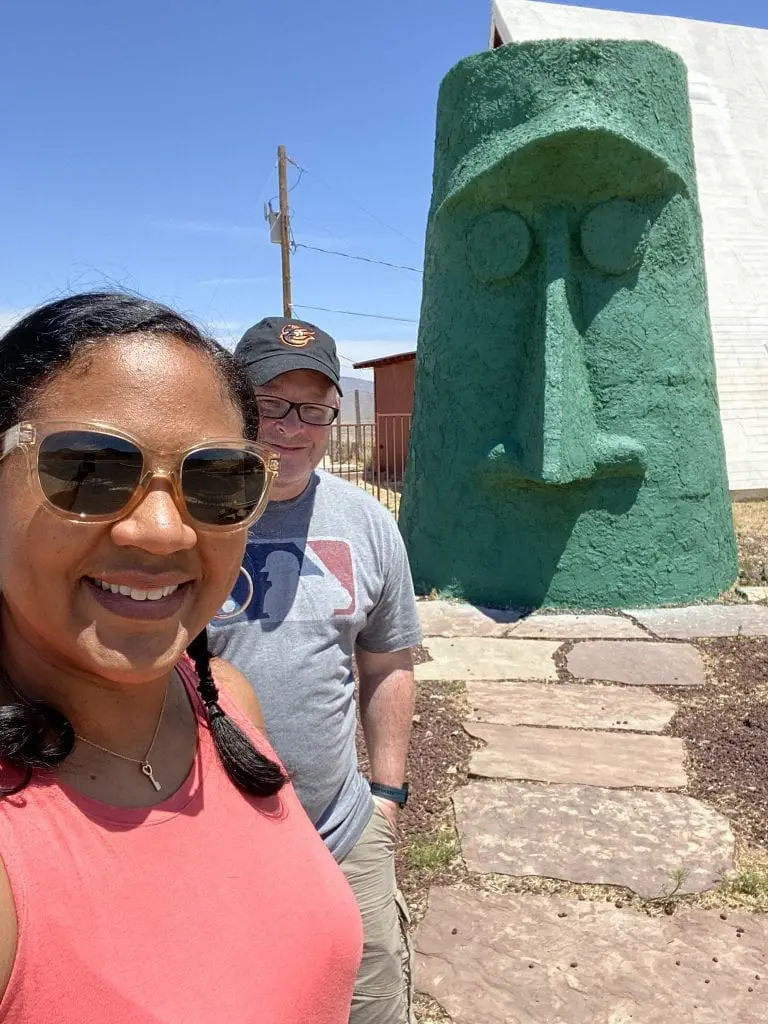 Anteras: Giganticus Headicus
Our first stop as we left Kingman is Antares. Here you will find Gigangticus Headicus. It's very obvious once you come upon it, why it's called this. It really is a giant head, kind of reminiscent of the Easter Island heads. There are some old cars and trucks at this stop to pose with as well as an old phone booth. The trading post has been closed down for most of the year so you can no longer use this as a bathroom break. There is plenty of parking and you can freely walk around and take pictures.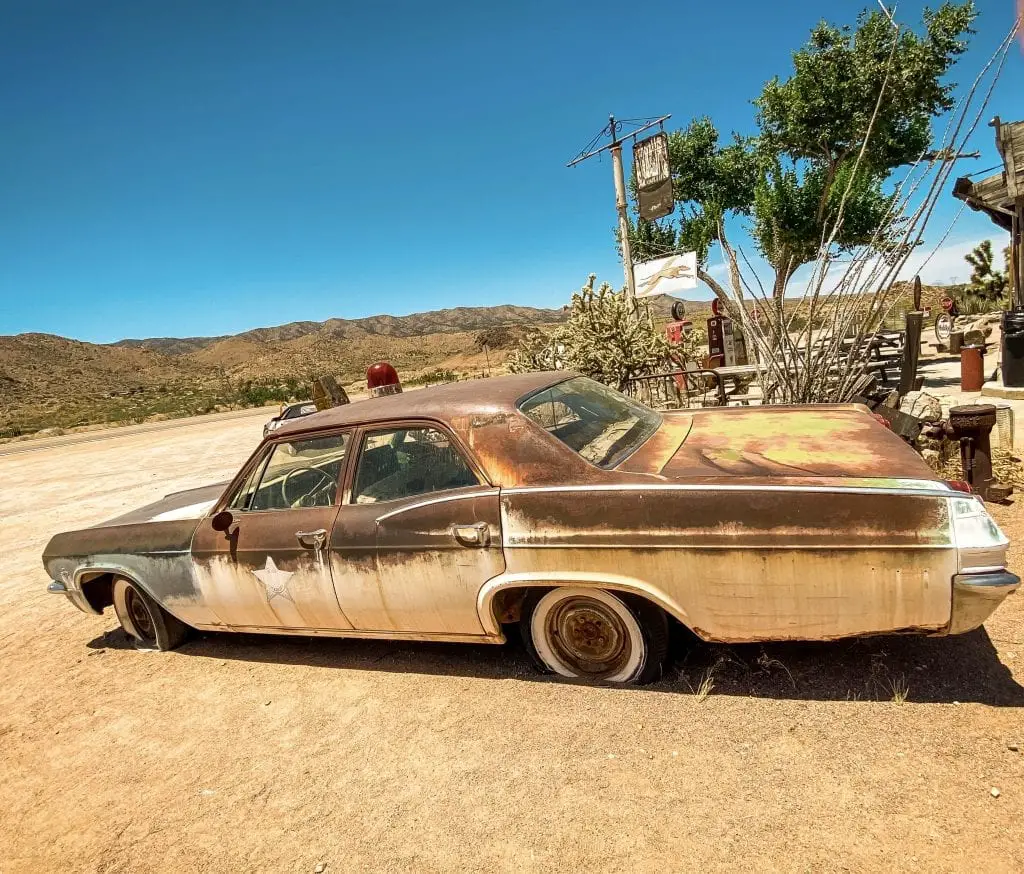 Hackberry General Store
The next stop is the famous Hackberry General Store in Hackberry. This is the model used for the curio shop in the Disney Pixar movie, Cars. You will find lots of quirky "mother road" souvenir's here. You can pose with lots of the old cars out front, many of which will remind you of character from the movie Cars. You will also find the inspiration for Tow Mater. This was a great stop, you can grab some Route 66 soda and some snacks, this is also a great bathroom break as you go along. This was probably the one spot where we spent the most time on your Route 66 drive from Kingman to Seligman, Arizona.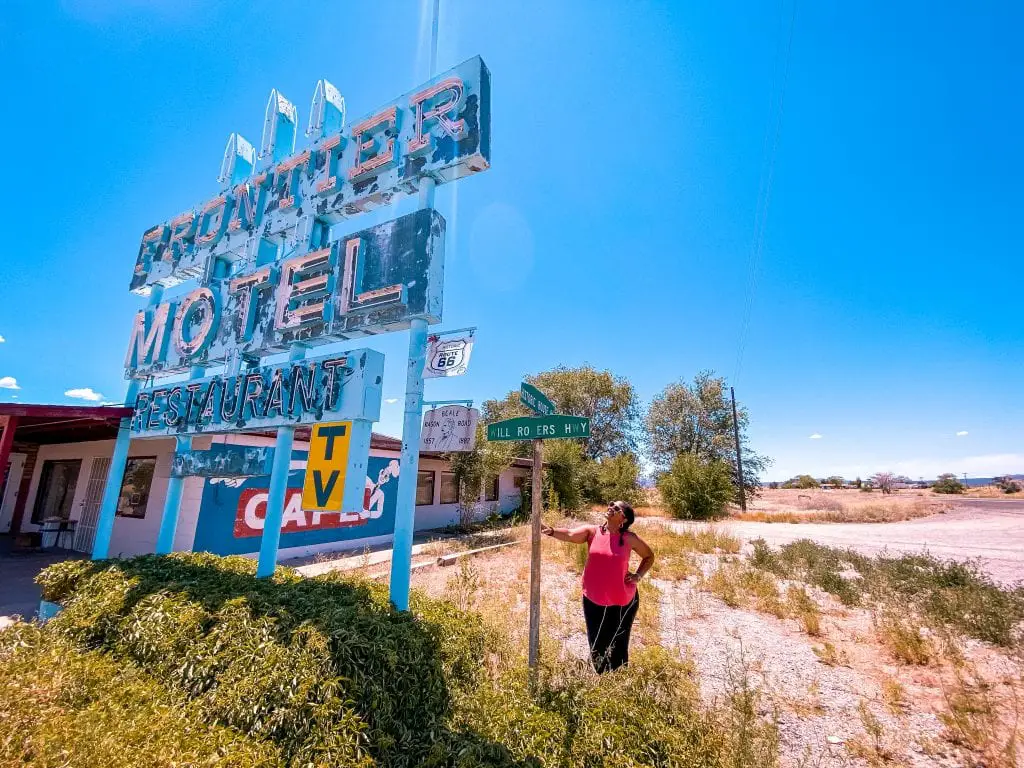 Truxton: Frontier Motel
Our next stop was in Truxton. This is a ghost town. We literally encountered tumbleweed blowing through here. We stopped at the now defunct Frontier Motel for some pics and the famous "Cafe" selfie spot. There used to be a trading post across the street from here but it is now gone. The motel closed down in 2012, it was built in the 1950's. This was a cute and quick stop for pictures, there are no facilities here, so hopefully you went in Hackberry or you can hold it until later.
Peach Springs
We intended to stop in the town of Peach Springs but it is on Hualapai land and it is closed down due to COVID restrictions. If you need to get gas, use the restroom or get snacks, you can do so here but they don't really want you to linger. As you drive through town you will see the Hualapai guards at every side street to prevent people from entering the land.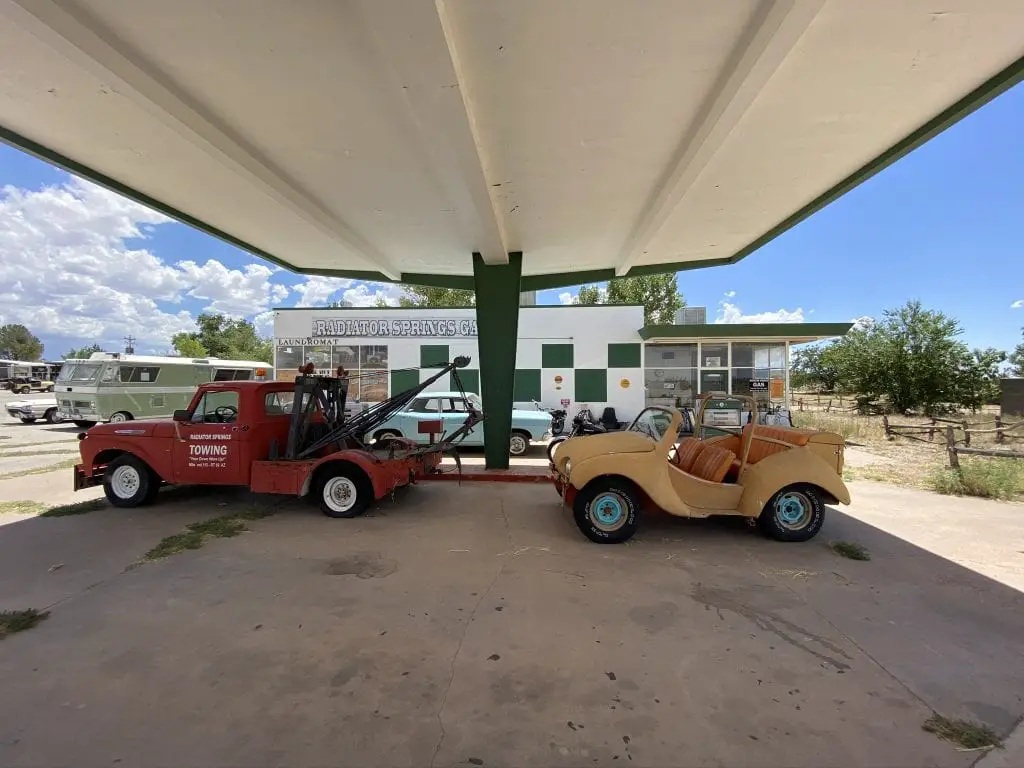 Grand Canyon Caverns
Grand Canyon Caverns was our next stop. This is a good stop for a bathroom break, a little souvenir shopping and some great photo ops. There are many older cars parked here to take pics with. They have a Herbie replica as well as an old fire engine which you can climb on (at your own risk) for pics or just for fun. You will find the "Radiator Springs" gas station with a Tow Mater knock off and some other really fun cars to explore. The caverns were closed when we arrived (due to COVID) but they will be open again in the future. The Cavern Inn is still operating but the Cavern Grotto was closed.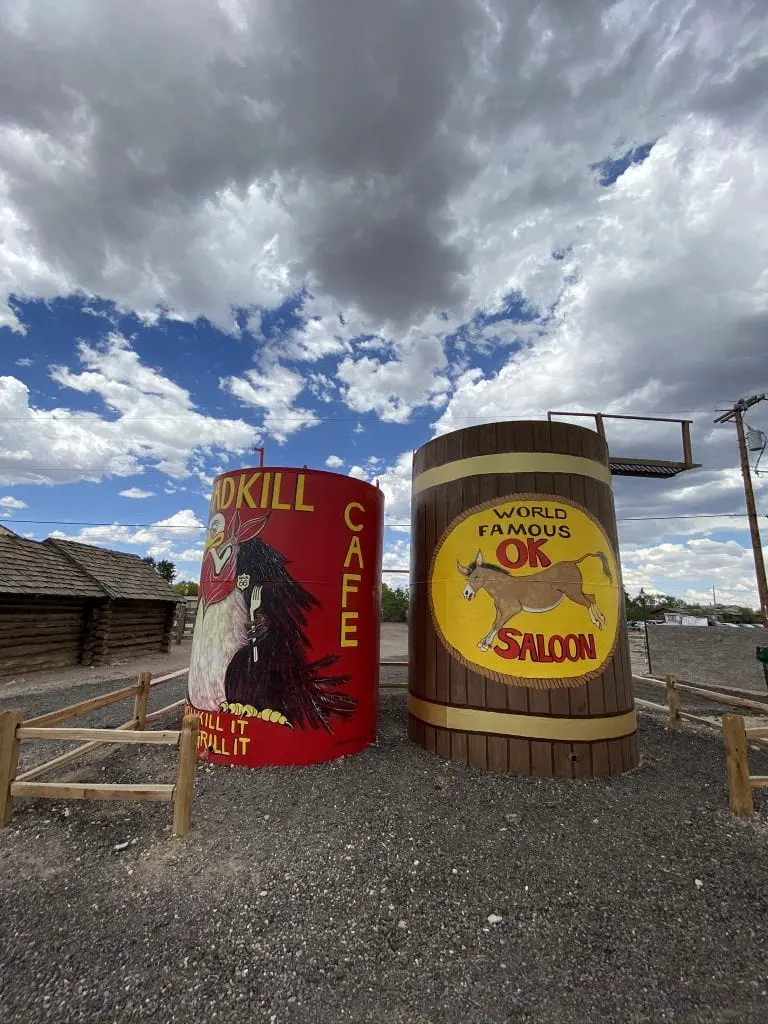 Seligman
Seligman was our final stop on this day trip. There is so much to see in this little town. We stopped here for lunch at the Roadkill Cafe, the service was exceptional and the food was out of this world! There are some fun photo ops on the property at the Roadkill Cafe. You will also want to save room for desert and head over to Snow Cap Drive In. This outlandishly decorated diner id probably one of the funniest food stops on Route 66. The staff is telling jokes (they also had fun props) from the moment you get there. Make sure you have a good appetite and a good sense of humor if you plan to stop here on your Route 66 drive from Kingman to Seligman, Arizona
Tags :
arizona
kingman
route 66
seligman