12 Incredible National Parks You Can Visit On An Amtrak Vacation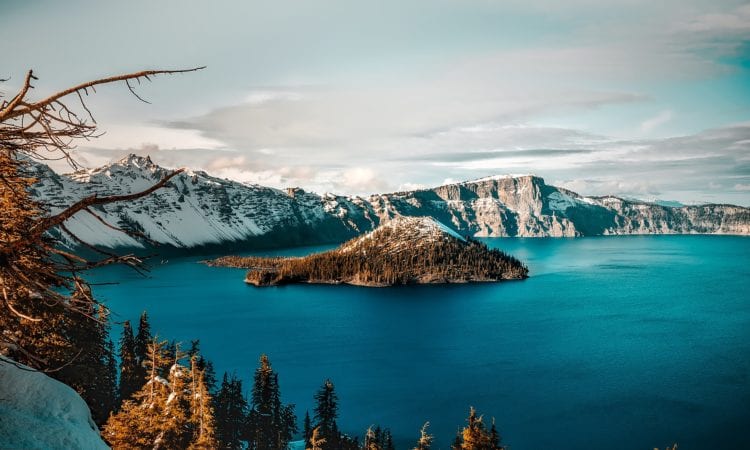 Grounded Life Travel is supported by its audience. When you purchase through links on our site, we may earn an affiliate commission.As an Amazon Associate I earn from qualifying purchases. List of everything we use in our travels.
Amtrak vacations can expand your options for travel if you do some research and seek out the incredible National Parks that various trains will pass by. Listed here are the top National Parks you can reach via an Amtrak train and how to get there.
Empire Builder
The Empire Builder starts and ends in Seattle and Chicago giving you access to one of the best National Parks in the country.
Glacier National Park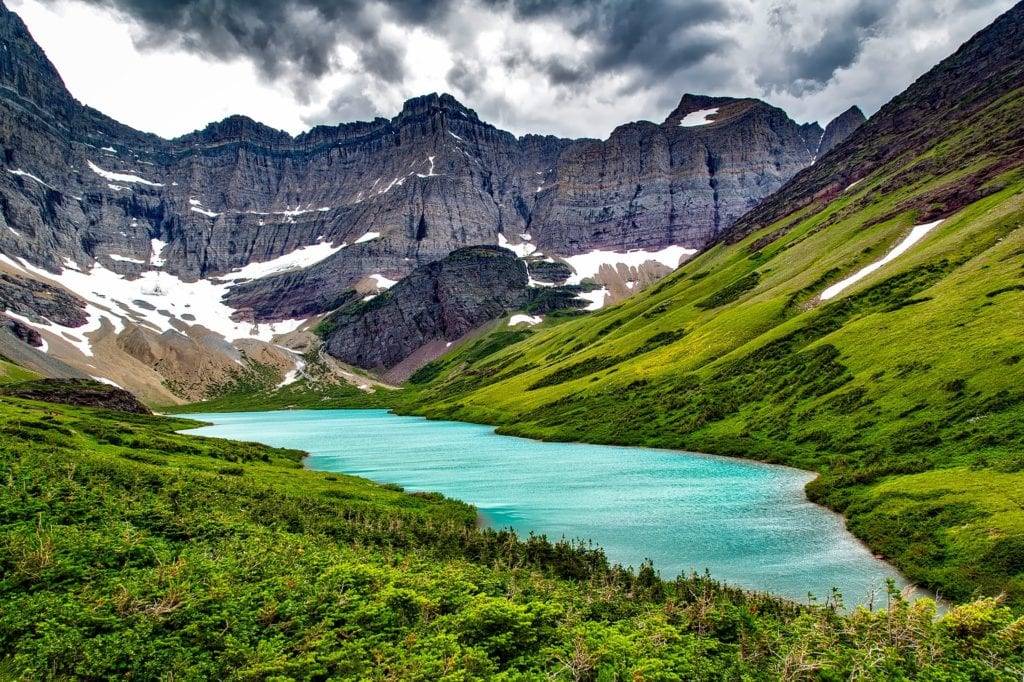 At a distance of only 27 miles from Glacier National Park, Whitefish, Montana is your hopping off point for the one of a kind park. You can rent a car there, drive through the park and hop back on Amtrak a few days later.
Car Rental Location: Whitefish, Montana
Theodore Roosevelt National Park (North Unit)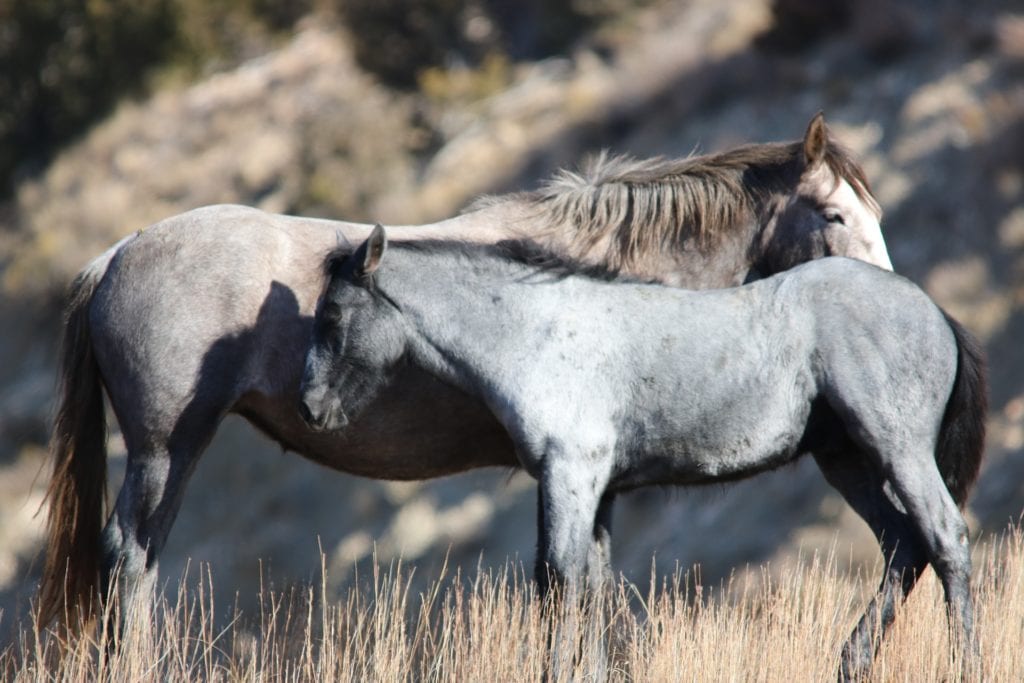 Scenic byways await at Theodore Roosevelt National Park, and the chance to say you've visited a park that none of your friends knew existed! It is one of the least visited parks in the country, since it is located in North Dakota, but Amtrak will get you within 90 minutes of the park in Williston, North Dakota.
Car Rental Location: Williston, North Dakota
Coast Starlight
Crater Lake National Park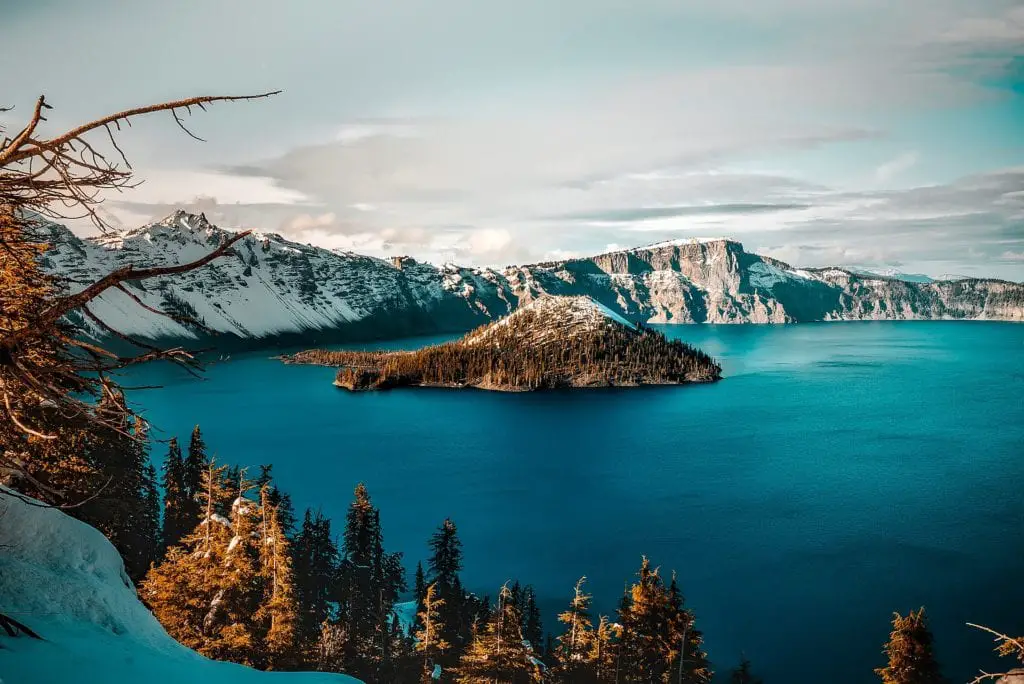 Crater Lake National Park is another park made easier by using Amtrak. You can reach this gem in an hour after you get off at the Klamath Falls, Oregon Amtrak station and rent a car.
Car Rental Location: Klamath Falls, Oregon
Mount Rainier National Park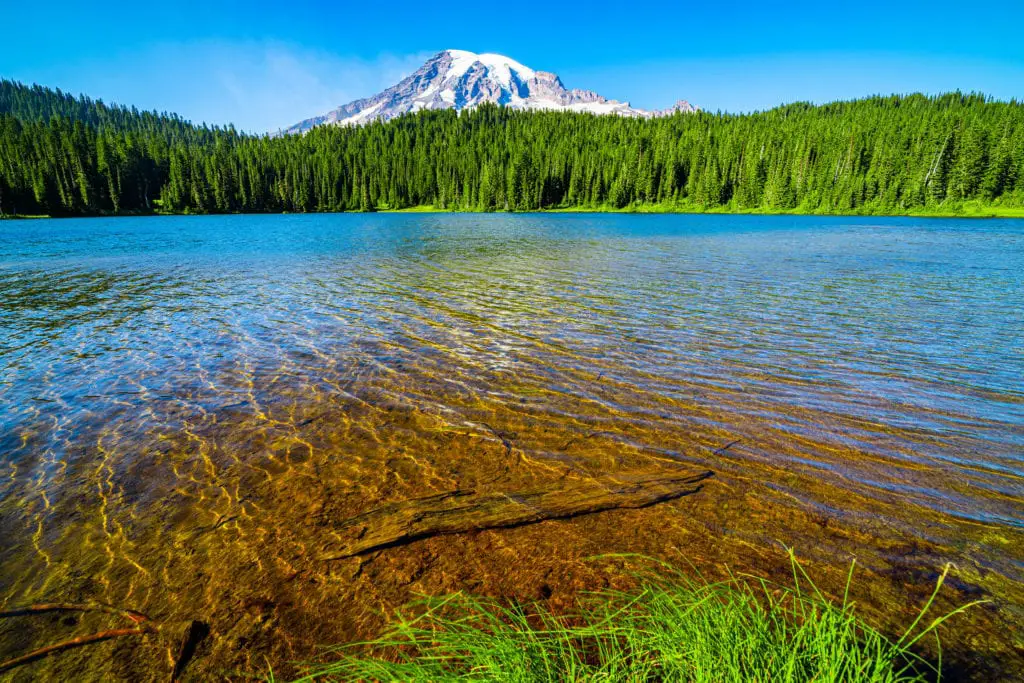 If you get lucky you'll see Mount Rainier on the Coast Starlight as you approach Seattle. Even if you don't, it is an easy drive from Seattle. If you plan to stay the night in Seattle before or after your visit to the park, we recommend the Embassy Suites right next to the Amtrak Station.
Car Rental Location: Downtown Seattle
Sunset Limited
The Sunset Limited is underrated and provides as much access to National Parks as any other train. You'll enjoy a ride along the southern border of the USA and be granted access to parks that few people visit due to their southern location.
Saguaro National Park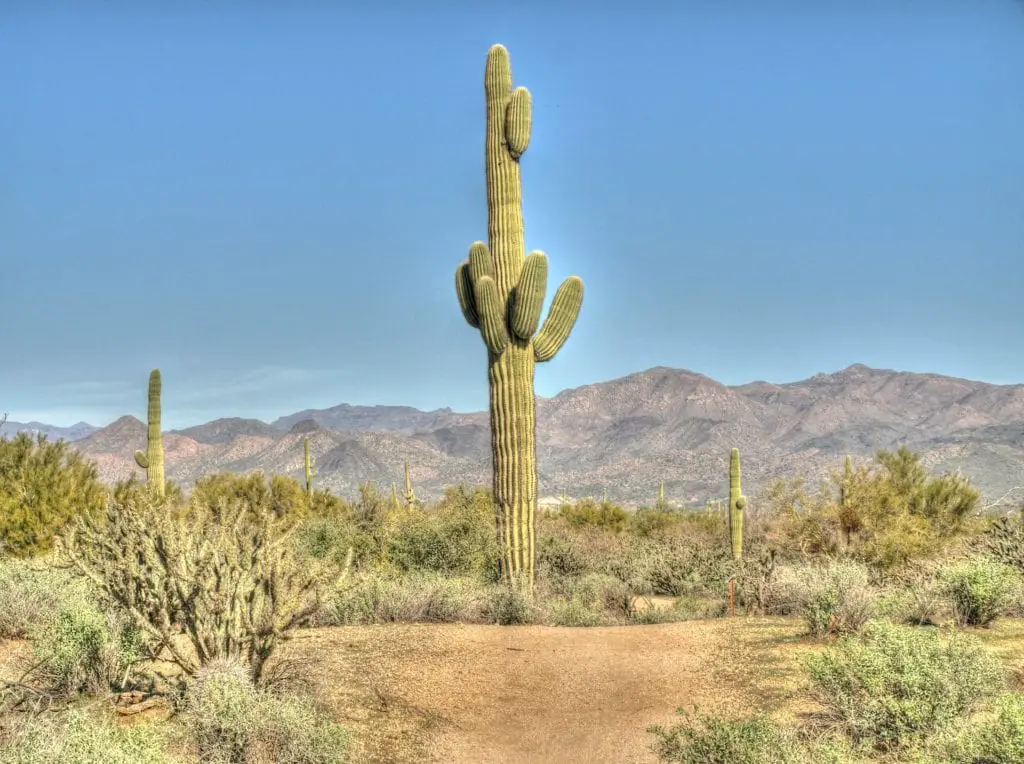 The impressive collection of cactus at Saguaro National Park is located just outside Tucson. We rode the Sunset Limited to the Tucson station, and took an Uber to the airport to get a good deal on a car rental for the week. From the airport it is just 21 miles to the Park Entrance.
Car Rental Location: Tucson, Arizona
Joshua Tree National Park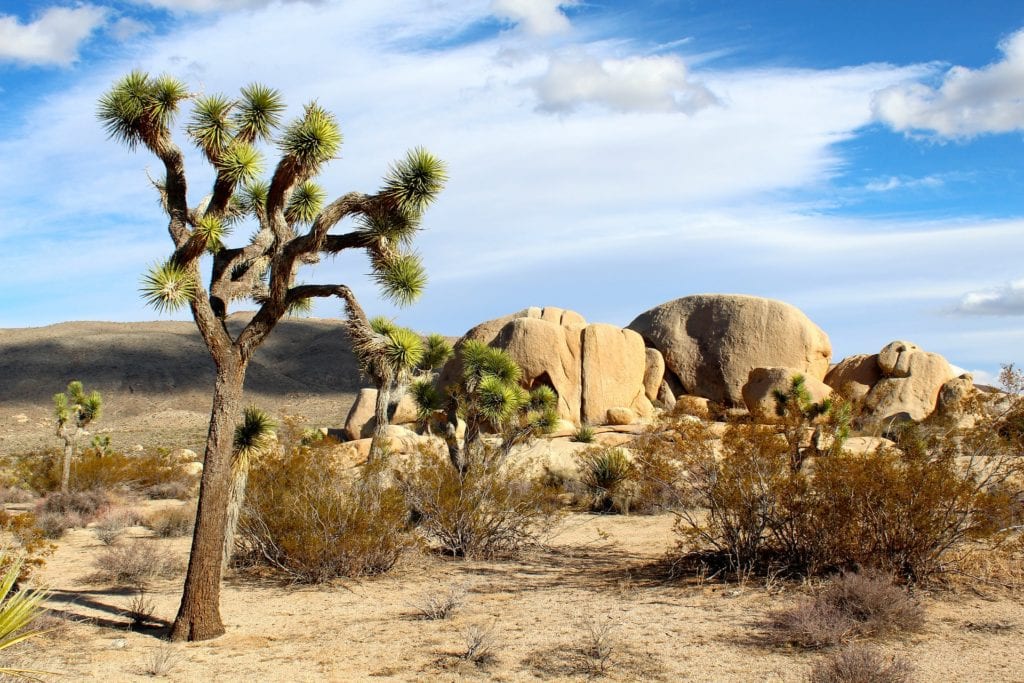 Joshua Tree National Park is an incredible park to explore by car. You'll see the best collection of Joshua Tree's anywhere and have awesome sunsets and a chance to see the stars at night. Pick up your car in Palm Springs, California and then it is a 45 minute drive to the park entrance. The best place to stay is the city of 29 Palms, just outside the gates of the park.
Car Rental Location: Palm Springs, California
Big Bend National Park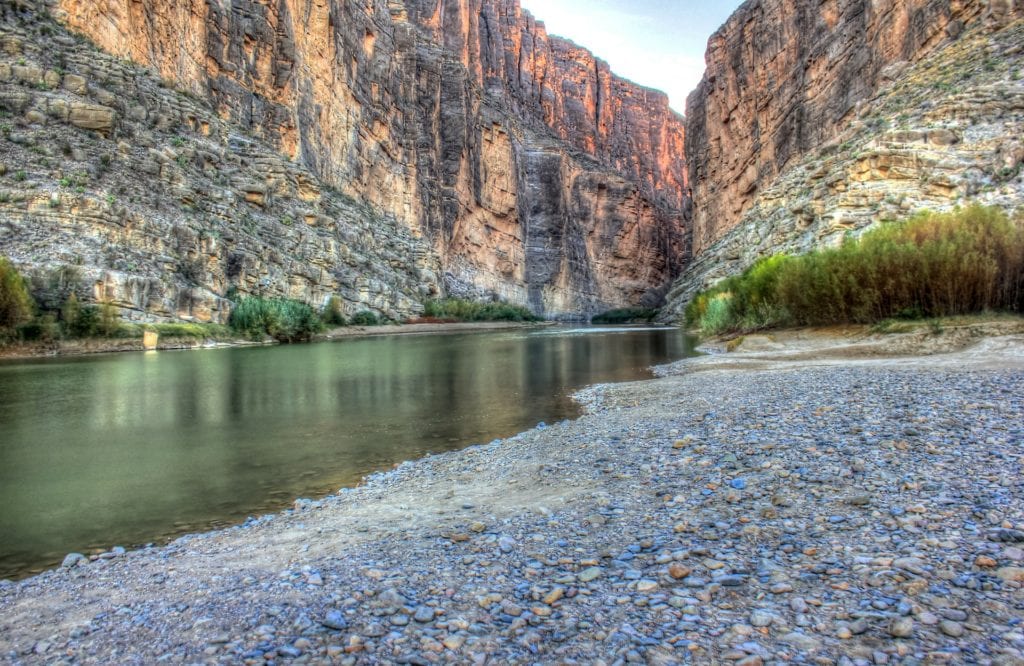 The best way to get to Big Bend National Park, which is hard to reach, is by Amtrak. You can rent a car in Alpine, Texas through Alpine Auto Rental, or go further on Amtrak and get a car in El Paso, Texas. Either way, you'll want to give yourself plenty of time to explore this area.
Car Rental Location: Alpine, Texas
Carlsbad Caverns National Park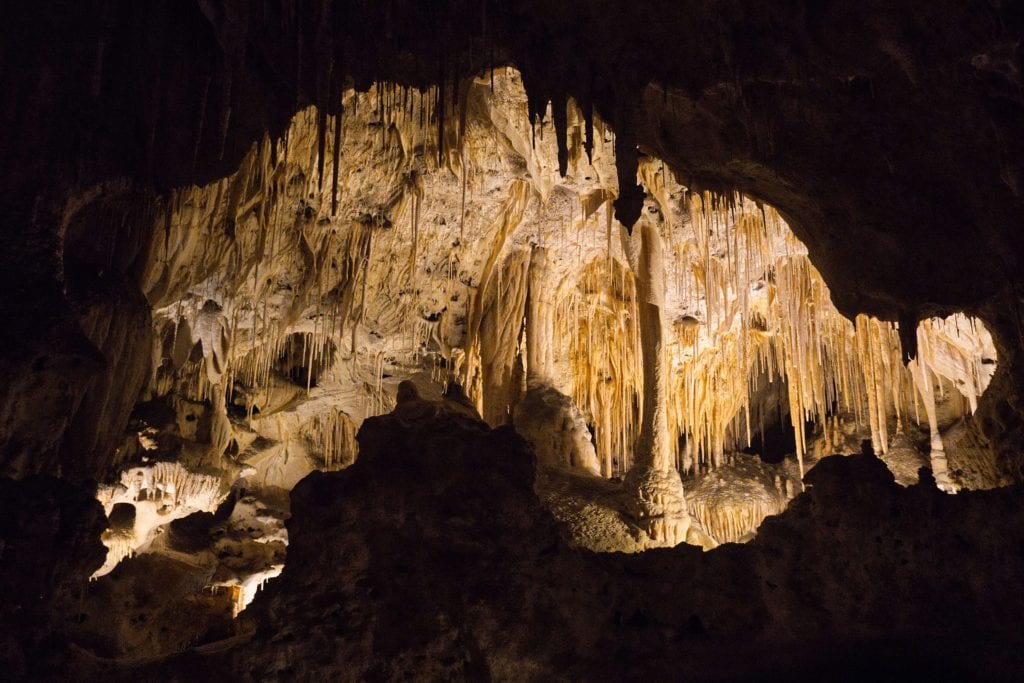 These next two parks could be grouped together as they are very close together and most people visit both of them on the same trip. Your best choice for a car rental is El Paso, Texas.
Car Rental Location: El Paso, Texas
Guadalupe Mountains National Park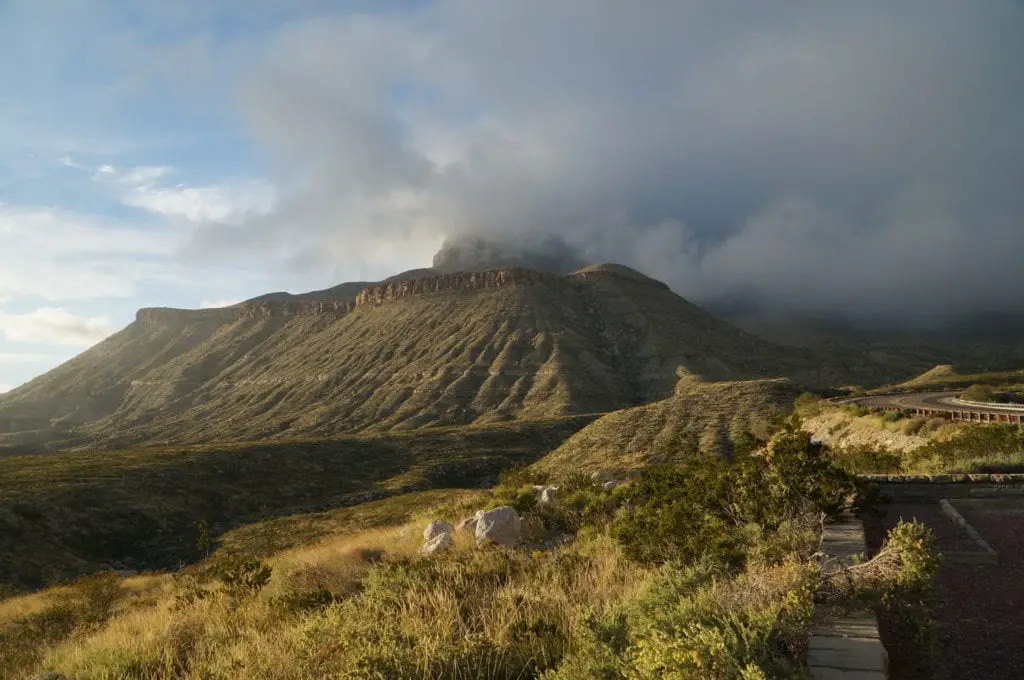 As with Carlsbad Caverns, the best stop for Guadalupe Mountain National Park is El Paso, Texas. Plan several days here and hit both parks. If time permits you are also within striking distance of Big Bend National Park.
Car Rental Location: El Paso, Texas
Southwest Chief
The Southwest Chief cuts across the USA from Chicago to Los Angeles almost mimicking the path of classic Route 66.
Petrified Forest National Park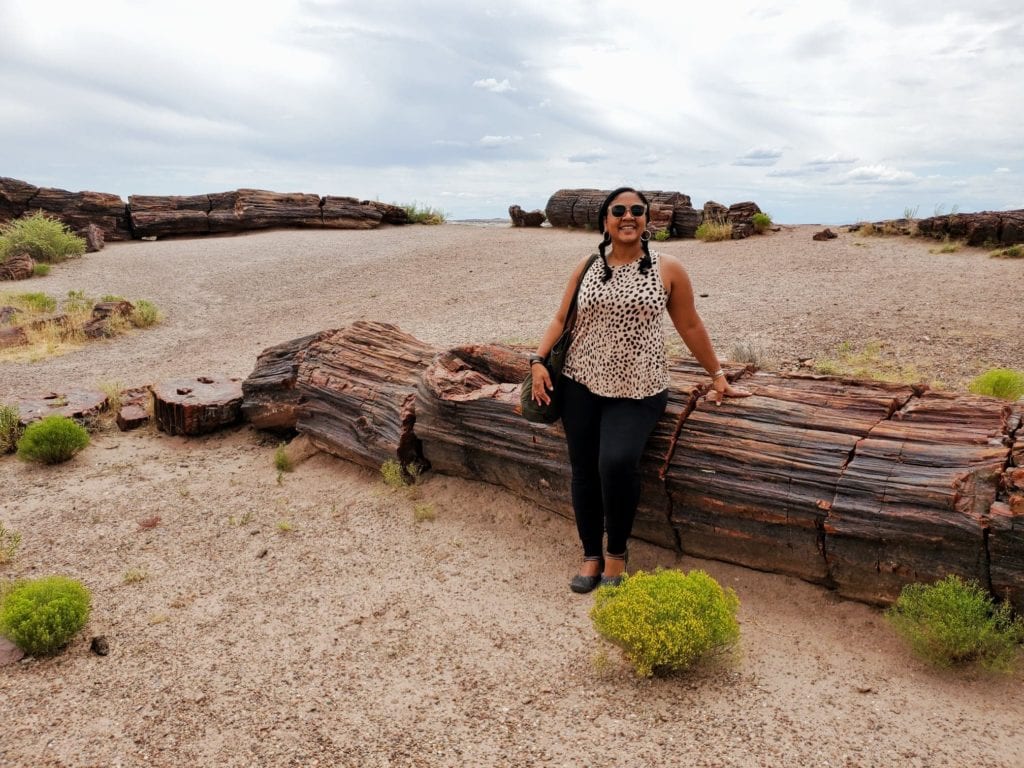 You could get off in Winslow, Arizona and rent a car to see the Petrified Forest, or continue on the Flagstaff, Arizona and rent there if you are also visiting the Grand Canyon. You should plan to do both of these parks together and also hit a few attractions on Route 66. Plan an hour to get from Winslow to Petrified Forest National Park.
Car Rental Location: Winslow, Arizona
Grand Canyon National Park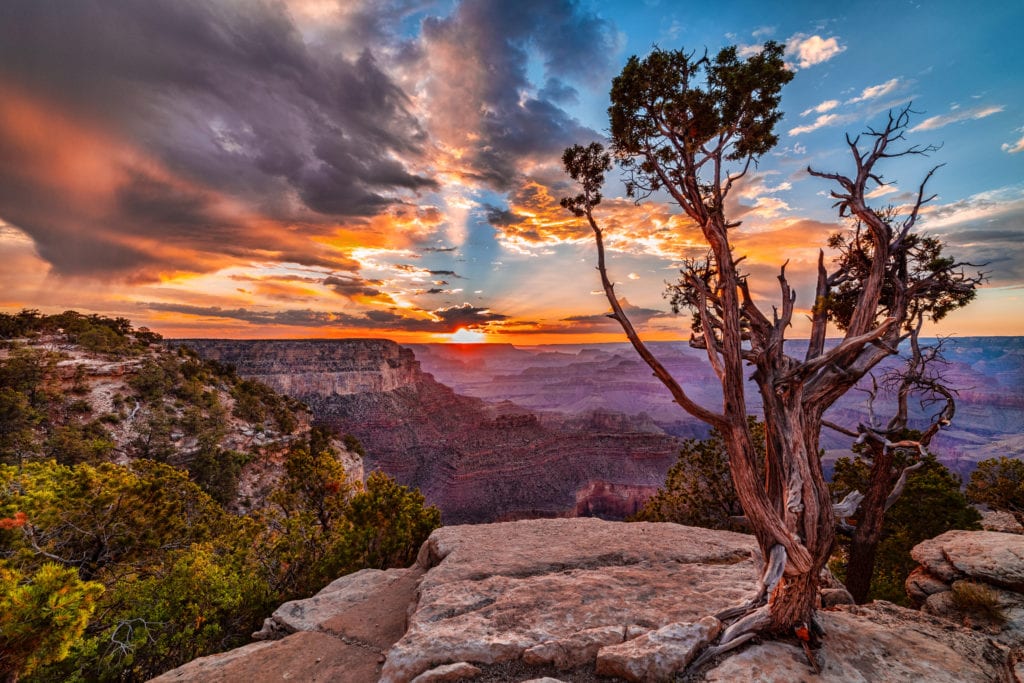 Flagstaff, Arizona is the gateway to the Grand Canyon from Amtrak. From here you can also visit Petrified Forest National Park and some great sights along Route 66 in Arizona. It is a 90 minute drive from Flagstaff to the gates at the Grand Canyon. If you have even more time, check out our 15 Bucket List experiences in Arizona.
Car Rental Location: Flagstaff, Arizona
San Joaquins
Yosemite National Park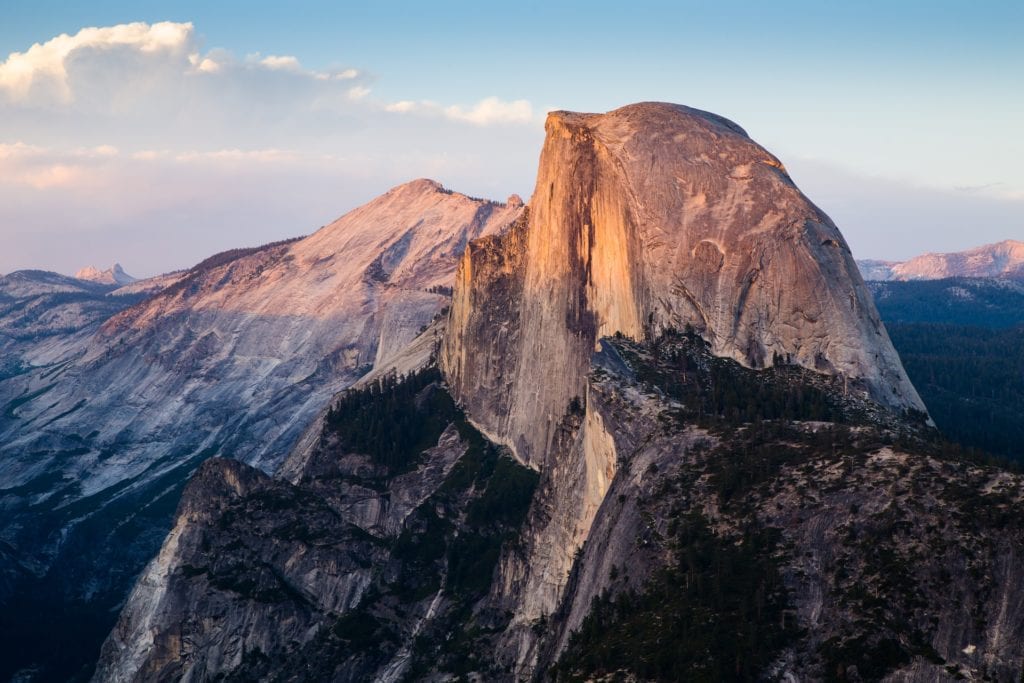 Thankfully, Amtrak makes it pretty easy to get to this otherwise difficult to reach National Park. To reach Yosemite National Park via Amtrak ride the San Joaquins train to the Merced, CA Station. Once there you can ride the Amtrak thruway bus to Yosemite Valley. The bus you need is Route 15.
Tags :
Amtrak
national parks