Best Amtrak Trips From San Antonio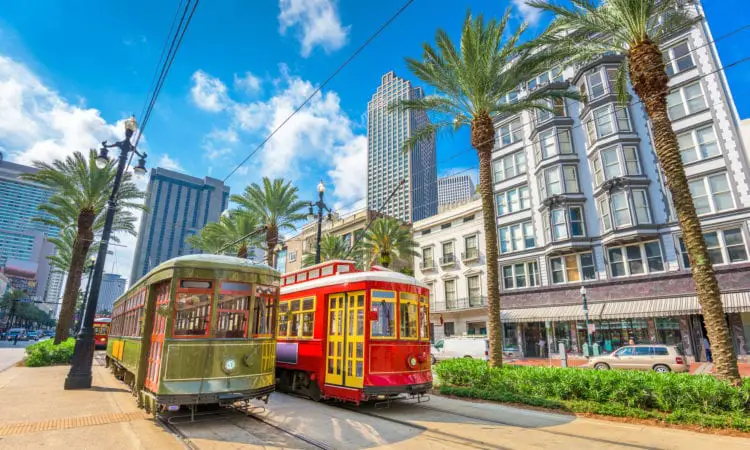 Grounded Life Travel is supported by its audience. When you purchase through links on our site, we may earn an affiliate commission.As an Amazon Associate I earn from qualifying purchases. List of everything we use in our travels.
In San Antonio, Texas, you can experience the old west with a hint of Mexican flair. Riverwalks, old forts, gorgeous cathedrals and a city that entertains will await you. Located in south central Texas, this vibrant town is a city worth visiting before you explore other areas in the country by train.
When you arrive, you will be pulled to visit the River Walk, immediately. The River Walk, also known as Paseo Del Rio is the heart and soul of San Antonio. It's easy to see why, as it meanders 15 miles through the city surrounded by a vast array of trees shrubs and plants that give the waterway a fantastical feeling.
Don't miss Museum Reach, an additional 1.3 miles of waterway that features over 70,000 native plantings, creative landscaping and fabulous art installations. Explore the River Walk by boat or by foot or both, but make sure you spend time here, as it is one of the best features of the state of Texas.
However, any visit to San Antonio would never be complete without exploring the world famous Alamo. Texas isn't just "big" in landmass but got its big reputation when it fought valiantly for its independence from Mexico. In 1836, 200 volunteer soldiers held their ground at the Alamo for thirteen days before finally being overpowered by the huge Mexican army.
They would win their independence later that year fueled by the fury of "remember the Alamo"! This is a must see stop on any U.S. tour. Likewise, when in San Antonio, take this free tour of an American icon.
When you've toured around San Antonio and your wanderlust hasn't been satiated, get on a train and keep exploring. Amtrak has some of the best trips from San Antonio. Visit Dallas-Ft. Worth, Houston, New Orleans or Tucson to create an amazing journey.
Dallas – Ft. Worth
The trip from San Antonio to Dallas-Ft. Worth is a great day trip that will show you prairies and the Texas Hill Country that this part of the country is famous for. Start in San Antonio and ride through Austin and Waco before landing at either the Central Train Station in Fort Worth or the Eddie Bernice Johnson Union Station in Dallas. Depending on where you want to go, the trip will be 7 hours to Ft. Worth and almost 8.5 hours to Dallas.
You are in for a treat as the Texas Eagle arriving all the from Chicago is a Superliner and includes all of the best amenities Amtrak has to offer. Although you may not be on the train long enough for a bedroom, they are available. However, the coach seats are roomy, comfortable and have tray table, lights and a foot rest so you can enjoy your ride.
How to get from San Antonio to Dallas-Ft. Worth
Getting from San Antonio to the Dallas-Ft. Worth area will be a train trip that will stop in both cities. The Ft. Worth leg of the journey will take you approximately 9 hours and 220 miles, dropping you at the Ft. Worth Station. The Dallas leg will take you around ten hours and 250 miles. The Eddie Bernice Johnson Union Station will welcome you through its 100 year old doors.
The Texas Eagle by Amtrak is a Superliner train that is amenity packed and is the top of the line train in the Amtrak fleet. Amenities include Coach to Bedroom suites, and a full dining car. Riding in Coach seats will be a comfortable and spacious with reading lights, tray tables and foot rests. However, if you want the full experience and a chance to have privacy, book a roomette or a bedroom. You won't have a chance to spend the night on the train, but it sure is nice to have quiet to read that book or have an afternoon nap.
What to do in Dallas-Ft. Worth
Dallas and Ft. Worth are two separate towns joined together by suburbia, therefore they now are one city -Dallas-Ft.Worth. However, they both have their unique vibe and personality.
Dallas is a very urban city complete with world class museums, history tours and plenty of places to fill your belly. If you are in Dallas for a day. I suggest buying a Dallas City Pass that will get you into three top attractions for one low price, which can be used over a period of nine days. Therefore, you can go to one or two attractions, take a few days off and then enjoy the third. Visit the Perot Museum of Nature and Science, the Dallas Zoo or the Human Rights Museum, just to name a few.
Ft. Worth has that Big Texas feeling you might be craving on your visit. Ranch lands surrounding the city give it a much more casual, welcoming quality that may be missing a bit from Dallas. The is "Where the West Begins", and you can see that in the western wear that is proudly worn around town. To get the flavor of this city with personality-plus, visit Stockyard Station, a historic former livestock district, turned rodeo and cocktail capital.
The National Cowgirl Museum Hall of Fame will inform you about the grit and guts it took for not men but for women to forge their way out west. Cowgirls helped shape the west and the museum honors and teaches of their heroism. After your visit, go have a superb steak like only Texas can produce at Del Frisco's Double Eagle Steakhouse for that prime cut to satisfy your craving.
Houston
How to get from San Antonio to Houston
This five hour trip will go by too fast! You will hop the train in San Antonio and ride the 200 miles to Houston where you will step out onto the platform ready for a great day in "Space City". If you were to drive, it would take a little under three hours, but you would be missing out on the experience that only a ride on Amtrak can give you.
The Sunset Limited is an amazing Superliner train that travels the border of Mexico all the way to California. This trip to Houston will give you the best experience on Amtrak that is available. It's a short trip, but you can pick from a Coach seat or try out a Bedroom to see how comfortable a longer trip can be when you can sleep, eat, read or just gaze out the window at the sights.
What to do in Houston
Houston is the home of more than just the Houston Space Center. At the beautiful Market Square there are gardens and art installations throughout this mosaic-covered park setting that are tranquil yet vibrant. It's a must stop for a picnic or one of the many events held periodically during the year. If you're in the mood for a drink and some fun, try Pete's Dueling Piano Bar. This is great fun with new friends or old and will bring back lots of memories through music.
New Orleans
How to get from San Antonio to New Orleans
Start in San Antonio where history abounds and then take the train to "The Big Easy" and land in New Orleans. This is a scenic route that will take you through south Texas and Cajun country before getting to your destination. In 15 hours, you can be strolling the French Quarter or listening to your favorite jazz being played street side.
The Sunset Limited features Coach to Bedrooms and has all of the amenities that you would want in a train or even a hotel. One of the best perks of the Superliner is the enhanced dining service. If you don't feel like going to the dining car, no problem. Your room attendant will arrange for your meal to be brought to your bedroom where you can eat in privacy.
What to do in New Orleans
Once you get to New Orleans, you're in for a treat for all senses. Get your tastebuds ready because New Orleans has some of the most unique and tasty cuisine on the planet. Take a stroll down Bourbon Street in the French Quarter and stop at any of the establishments for a bowl of gumbo, a beignet or a hurricane, depending on what kind of night you're looking to experience.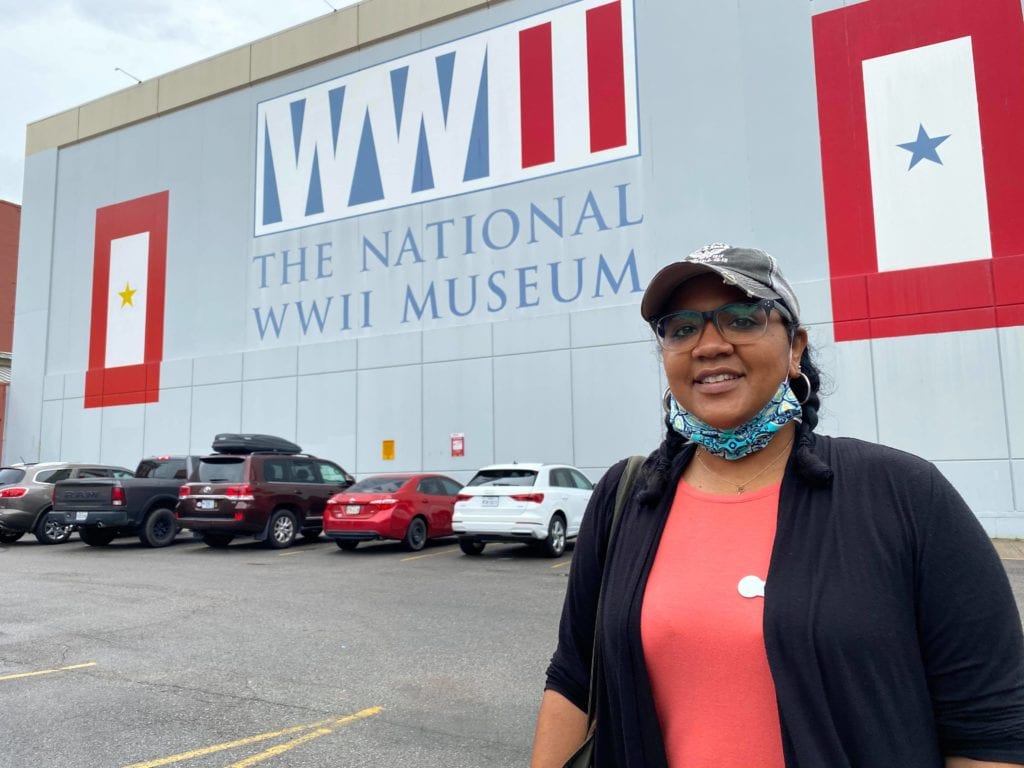 Tucson
How to get from San Antonio to Tucson
Traveling from San Antonio to Tucson is one of the best routes that there is in America. This eighteen hour 800 mile trip will be one that you always remember. See the landscape change from the foothills of Texas Hill Country to the desert mountains outside of Big Bend National Park. Watching all sorts of flora and fauna from the train survive their desert environment is fascinating and a trip well taken.
The Sunset Limited will get you safely to Tucson form San Antonio in a way that you may have not thought possible. Choose from a roomette for the budget conscious traveler or a family bedroom that includes four beds. This trip is something every family should consider taking.
What to do in Tucson
Tucson is a gorgeous desert oasis that has outdoor experiences to enjoy as well as top notch museums, theaters and parks. If it's a cool time of year, take a hike. Stroll through one of America's best features at Saguaro National Park. The Saguaro Cactus only exists in the Southwestern portion of North America and is an iconic symbol of the American Southwest. You can also experience the dazzling flora at the Tucson Botanical Gardens. It's amazing what can survive in the dessert. Succulents, orchids, bromeliads and palms envelope the landscape and are a sight to see.
Getting to any of these amazing places from San Antonio by train is a fabulous way to travel. Exploring the West by train conjures images of how it was in the old days. Have your adventure the old fashion way and take a train!