Petrified Forest National Park Travel Guide
Grounded Life Travel is supported by its audience. When you purchase through links on our site, we may earn an affiliate commission.As an Amazon Associate I earn from qualifying purchases. List of everything we use in our travels.
Petrified Forest National Park Travel Guide
In this Petrified Forest National Park travel guide, we'll share everything you need to know on your visit. Be sure to have your park pass ready to present to the park rangers or you can purchase a pass at the gate or visitors center. You actually get 2 for the price of one here, it's the Petrified Forest National Park and the Painted Desert. There is lots to see, most of which can be seen from the car. There are many stops in the park where you can get out and do short hikes or longer hikes to get a closer look.
Where To Stay
We visited Petrified National Forest Park (travel guide) as part of our Route 66 road trip. We stayed at the Wigwam Motel in Holbrook. This motel made our experience so fun! If you have not seen our video tour of our wigwam you can check it out here. There are other modern hotels in Holbrook and there are a couple other classic motels but I think the best place to stay is definitely the Wigwam Motel. They are usually booked 2 to 4 weeks out so be sure to book as soon as you know you will be in this area.
Fun Facts
The visitors center is near the north entrance. It is the only national park to have Route 66 run through it. You can visit the old Studebaker that sits at the last piece of the road. You can see I-40 in the distance. There is no camping inside the park and there are no longer accommodations in the park. The Painted Desert Inn has been closed. There are 7 maintained hiking trails, some of them are paved. The park was named after the petrified wood that can be found throughout the park.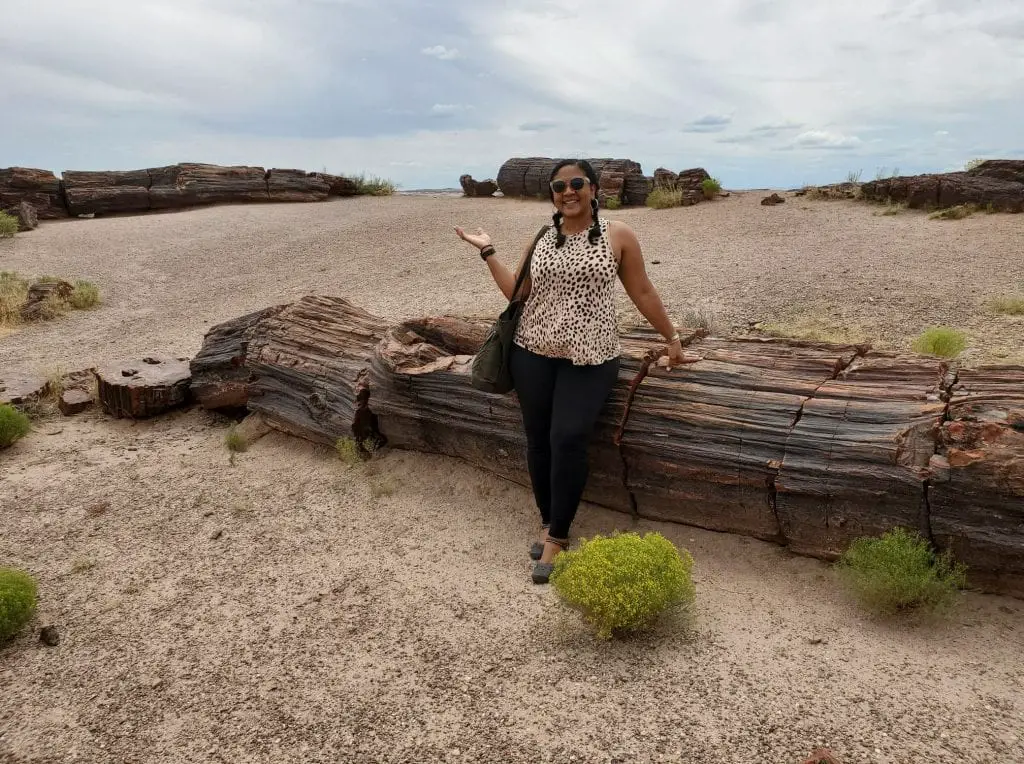 Where To Stop
As I mentioned before you can see much of the park from the car but you will want to get out and stretch your legs. We enjoyed several stops and short hikes. Here is where we stopped, Rainbow Forest Museum and Giant Log Trail, Jasper Forest, Blue Mesa, Agate Birdge, Newspaper Rock, Puerco Pueblo, Route 66 Alignment and Painted Desert Overlook. There are several other places to stop but these were the best options in our opinion. Hope you enjoy your visit.
Tags :
arizona
featured
national parks
petfified forest
route 66