Best Amtrak Trips From Baltimore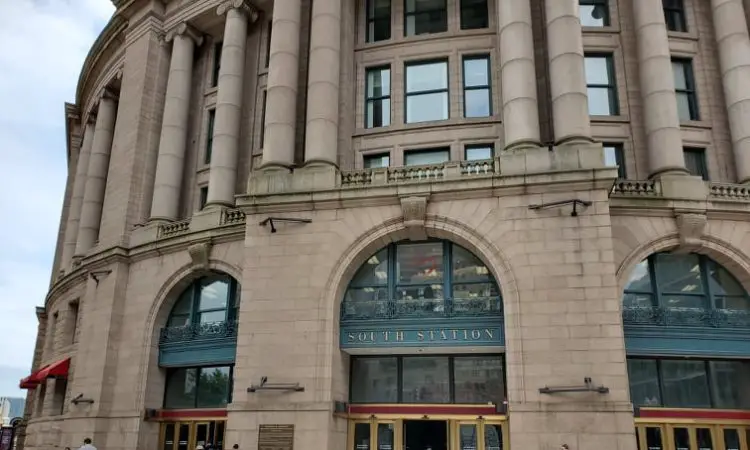 Grounded Life Travel is supported by its audience. When you purchase through links on our site, we may earn an affiliate commission.As an Amazon Associate I earn from qualifying purchases. List of everything we use in our travels.
A city that invented snow cones has got to be visited! Baltimore is also the home of a great NFL team and the most monuments in any city in America. It's full of history and walkable, interesting neighborhoods that will enrich your visit. Dubbed "Charm City", Baltimore is a great city to start your tour of the eastern part of America by train.
Amtrak can take you from Baltimore to some of the most exciting cities on the East Coast. You can board an Amtrak train and enjoy the ride or get some work done. The amenities on Amtrak allow for business as well as pleasure. Get to New York, Boston, Miami or Upstate Vermont in style and comfort.
New York City
How to get to New York from Baltimore
You will start your journey from Baltimore's Penn Station, a gorgeous building constructed in 1911 in the Beaux-Art style. Take your time to wander around, as it is magnificent. Once you board the train you will be riding for around 2.5 hours. You will be gliding past cityscapes and urban communities, river crossings and green space parks. Your short ride will beat driving by car by a full hour. That's another hour you will have for sight seeing and shopping!
Amtrak Acela / Amtrak Northeast Regional
You will be traveling on either the Amtrak Acela or the Northeast Regional train to get to New York City. The Acela is a high speed train with speeds up to 150 m.p.h., therefore you will get to your destination quickly. Acela features First Class seating, which includes leather seats with plenty of legroom, WiFi and complimentary hot meals and beverages for First Class passengers.
The Northeast Regional will get you to NYC, but with potentially 12 stops in between. Coach and Business Class are offered on this train with plenty of legroom, WiFi and tray tables with charging outlets. If you need peace and quiet, head to the quiet car to read a book or take a nap. The cafe car is also available for a snack.
What to do in New York City
New York City is ablaze with all the glitz and glamour you would expect. Your walk around Time Square or Rockefeller Center will just be the beginning of your whirlwind tour of this bedazzled city. If in New York, you have to book a show. Broadway is the way to see one of your favorite plays or musicals.
After, take a quick ride share or taxi and take a stroll through Central Park. Grab a famous NYC slice of pizza to fuel you tour of Lady Liberty. Hop on the Statue Cruise Ferry and see what millions have seen as their first glimpse of America.
Boston
How to get to Boston from Baltimore
Choosing to travel from Boston to Baltimore by train is a no brainer. The traffic, the gas cost, the toll fees and the frustration that is incurred on a trip like this is just not worth it. In six hours, you can be in Boston sitting down to a nice lobster dinner, instead of battling traffic and a big headache.
The Amtrak Acela and Northeast Regional trains will get you to Boston in around six hours. You will get there so much more efficiently and without the stress of other forms of travel. The high speed Acela can get you to Boston about 30 minutes faster than the Northeast Regional. The Acela features First Class Seating so it may be a little more comfortable, but it is more expensive. The Northeast Regional is also comfortable but lacks the dining car.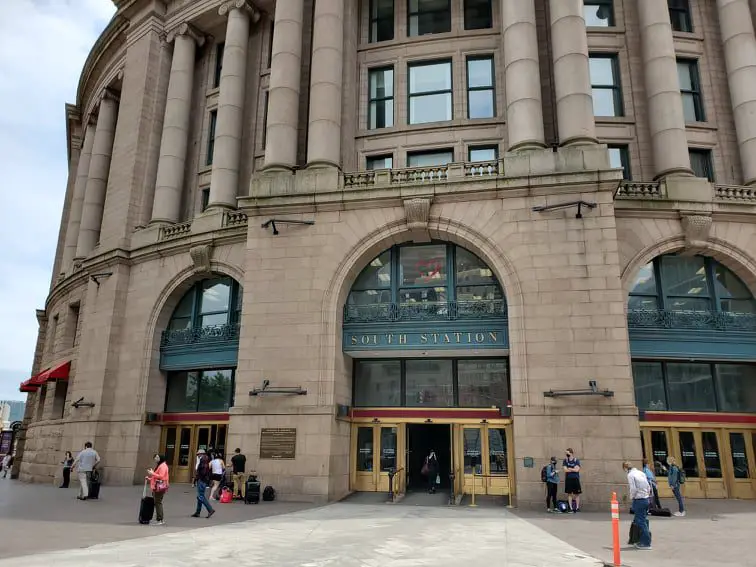 What to do in Boston
Boston is one of my favorite cities. There is so much to see that it is safe to say you can't get it all done in one trip. Decide what is of most interest to you and start from there. If you love history, there is the Freedom Trail and all of the historical places on its route. You may want to also go on a lighthouse tour that will introduce you to all the lighthouses that dot the shores of Boston. Cape Cod is not far and you may want to take an excursion for a day or an overnight to explore the beautiful beaches and neighborhoods.
Miami
How to get to Miami from Baltimore
If you really want to take a tour of the east, a trip from Baltimore to Miami is a great way to see the eastern seaboard. You can plan to get off at stops like Savannah for some history or Orlando for a theme park ride. If you ride straight through, your trip will take around 28 hours. However, if you look at this as an adventure and take into account you aren't driving, the time is well worth it.
Amtrak Silver Meteor and the Amtrak Silver Star make this trip to Miami from Baltimore so much better than driving. Both trains are like hotels on wheels, featuring roomettes, bedrooms and ADA bedrooms for your comfort. These room tickets all come with hot meals and beverages, as well. There will never be a shortage of things to gaze at on this trip. See the landscape change from quaint northeast coastal towns, to the low country, to the sandy beaches and theme parks of Florida.
What to do in Miami
Miami is almost like another country set in the beauty of America. It's language, culture and style permeates everything and gives the city such a unique vibe. The beaches are first and foremost. When in Miami, you have to visit South Beach for the best in relaxation, as well as the finer things. You also have to walk around Downtown Miami. Stroll by the hundreds of yachts at the many marinas in town. Then take a boat cruise and make it a party or go for the more subdued cruise that includes swimming and snorkeling. Miami also has one of the best art scenes in the world. Take a tour of the Perez Art Museum and see the works of Picasso and the beautiful garden that surround the building.
Upstate Vermont – St. Albans, VT
How to get to Upstate Vermont-St. Albans, VT from Baltimore
The trip from Baltimore to Upstate Vermont-St. Albans is definitely something you should reserve for the fall. Start at Baltimore's Penn Station and land at St. Albans Station. For an entire twelve hours from morning until evening you can watch as the world passes you by. First, you will see the cityscapes and busy streets, then this changes to rural farmland and changing fall leaves. Take advantage of some of the stops and see New England in its prime.
Stop in places like Montpelier, the capital of Vermont and see where laws are made and justice is served. Burlington, Vermont can't be missed, as well. See how these sweet small towns look with red, gold and browns covering the streets and homes.
The Amtrak Vermonter will get you to your destination in comfort, offering Coach and Business Class seating. In Business class you can get unlimited beverages and extra wide seating. Visit the cafe car for light snacks and other refreshments. However, if you expect a larger meal, you will need to bring it with you.
What to do in Upstate Vermont-St. Albans, VT
When you visit St. Albans you'll be entering "The Maple Syrup Capital of the World". This cute little New England college town that hugs the shores of Lake Champlain is as picturesque and a quaint as they come. Stroll around Taylor Park and then have coffee at one of the many shops like the Catalyst Coffee Bar on Main Street. But, if you want something stouter, try a beer at 14th Star Brewing Company. Then, have a burger at the attached joint called Grazers. To close the night out, watch the sun go down over Lake Champlain.
Baltimore is a great starting point for many quick or not so quick jaunts in the east. Whether it's a multi-day trip to Miami or a fast visit to Boston, Amtrak has a trip that will make a fun vacation for you and your crew.