Best Amtrak Trips From Dallas
Grounded Life Travel is supported by its audience. When you purchase through links on our site, we may earn an affiliate commission.As an Amazon Associate I earn from qualifying purchases. List of everything we use in our travels.
Starting your Amtrak trip in Dallas is a great jumping off point for a trip to Oklahoma City, Little Rock, St. Louis or San Antonio. But first, enjoy a day or two in Dallas before you board your train of choice for an adventure on the rails.
Dallas is the home of 7 Eleven, the invention of the "Super Bowl" and the millions of gallons of oil that are pumped from its core every year. Dallas also is a hub for several IT companies and telecommunication headquarters.
Perhaps, though Dallas is most known for the devastating tragedy that unfolded on a sunny November Day, when the 35th President of the United state, John F. Kennedy was assassinated. As his motorcade road passed Dealey Plaza and the Texas School Book Depository, shots were fired and struck the president fatally killing him.
This area is still a major point of interest in Dallas and over 350,000 people visit the Fifth Floor Museum every year to learn about this fateful day, sit on the grassy knoll and pay respects at the Dealey Plaza.
In addition to this terrible but real history, Dallas has museums, parks and stadiums to visit. If you are in town during football season, you can't miss a Dallas Cowboys game at the AT&T Stadium and hear the roar of the crowd as the quarterback throws for a touchdown.
Taking an Amtrak train from Dallas to any of these nearby places that surround this great city, will give you a trip you might have never suspected would become your favorite.
Before your next trip, check out 20 Must Have Items Before Your Next Amtrak Trip!
Oklahoma City
How to get from Dallas to Oklahoma City
To get to Dallas from Oklahoma City you will have to take two trains. You will start in Dallas and board the Texas Eagle. This train will stop in Ft. Worth. You must then get off and board the Heartland Flyer. The Ft. Worth train will take you to Oklahoma City. Of course, you could cut out the transfer and just start your trip in Ft. Worth and take the Heartland without a transfer. This will keep things simple and you won't risk two trains possibly having delays. The entire trip will take about 5.5 hours if you start in Dallas. If you decide to cut out the Dallas leg, you will arrive in Oklahoma City 1.5 hours faster.
If you decide to start in Dallas, you will board the Texas Eagle. This Superliner bi-level train will amaze you as you chug down the track in a double decker train. This top of the line Amtrak train has everything that is available on a luxury train. From Coach seating to Bedrooms, you can have your pick of the way you want to travel. However, if you are only traveling a short distance, you may just want to pick a budget friendly coach seat. They are comfortable with reclining chairs, tray tables and reading lamps. Enjoy a snack from the snack car or bring your own treat.
If you choose to cut out Dallas, you can start in Ft. Worth and board the Heartland train. This Coach seating only train, is just as comfortable as the Superliners of today. In fact, they are refurbished Superliners, therefore they are also double deckers. Don't forget to visit the cafe car and get a snack or a sweet treat on your way. However, the best news is that you'll get to Oklahoma City faster.
What to do in Oklahoma City
Nicknamed "The Big Friendly", you know that you will have a great time in a town like this. Although there may be a bit of checkered past with this city, you are still going to find much to do and great places to explore. If you are in this city, you have to learn the places and events that surrounded the terrible tragedy, that unfolded in 1995. Stop by and pay your respects at the Oklahoma National Memorial and Museum. It is a shrine and dedication as a way to learn what happened that day and what can be done to keep these types of tragedies from reoccurring.
The National Cowboy & Western Heritage Museum is another great place to visit to learn about the culture of Oklahoma, as well as the history that made it what it is today. Round out your visit with a stroll through Bricktown Entertainment District. When a repurposed warehouse space meets a navigable canal, you get a great place for dining and fun. This will be a night out that you'll be glad you pulled the trigger on.
Little Rock
How to get from Dallas to Little Rock
If you want to hop in the car and get from Dallas to Little Rock, from door to door, it will take you a little over 4.5 hours with no stops and traffic. Amtrak can take all of that out of the equation with a trip of only eight hours. Eat, sleep, get some work done or watch the world go by. It's a no brainer.
Get on the Texas Eagle at the Eddie Bernice Johnson Union Station in Dallas and choose anything from a comfortable Coach Seat to a family bedroom. Remember, if you choose a sleeper room, meals are included either in the dining room or delivered to you room. Complete with a bathroom and shower, you could theoretically never leave your bedroom. However, you will want to visit the observation car to get the best view and the full experience of this adventure on the rails.
What to do in Little Rock
To find everything available that is fun and exciting, hit the Arkansas River Trail System. On this 21-mile loop, you'll find interesting and entertaining stops that will give you the flavor of Little Rock. Stop at the Julius Breckling Riverfront Park and take the kids to the amazing playground then the Schwartz Sculpture Garden.
Next, grab a bite to eat right off the park at either Gus's World Famous Fried Chicken or the Little Rock River Market. End your day at the Clinton Presidential Center and Park Bridge. Tour the center and see artifacts from Clinton's presidency as well as full scale replicas of the oval office and cabinet room.
St. Louis
How to get from Dallas to St. Louis
Riding this Amtrak train will take you through America's heartland. Ride through Texarkana and the land of the Hot Springs. By taking a train and leaving the driving to the conductor, you will add five hours to your trip. However, you can sleep on the train and save money by forgoing gas stations, restaurants and hotels. In the end, it will actually be faster!
From the Eddie Bernice Johnson Station in Dallas you will catch the Texas Eagle by Amtrak. Enjoy the view of everything from the Texas Prairie to the foothills of the Ozarks. The Texas Eagle will be a hotel on wheels if you choose a bedroom suite or the more economical roomette. Either way, exploring this alternative way of traveling will be an amazing experience as you eat, play or work aboard this Superliner that has everything that is available to the modern day train traveler.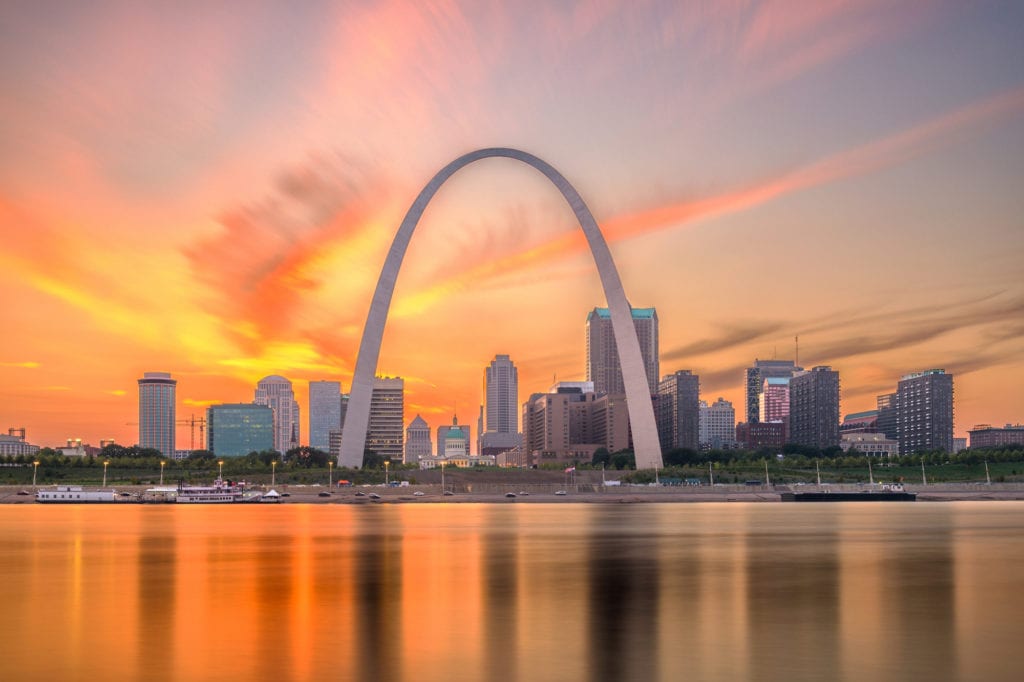 What to do in St. Louis
St. Louis is a personal favorite of mine for two reasons. Louis and Clark began their epic journey on the Missouri River and the little downtown area of St. Charles is just as it was so long ago. Visit the Louis and Clark Boathouse Museum to see a replica of the the "Red" or "White " boats that began a discovery to the new world.
If you are up for a visit in downtown don't miss one of the most exciting museums you'll ever patronize. What do you get when you convert a 100 year old warehouse into a museum/playground/art installation/ circus/arcade? You get The City Museum! It's so fun, you'll never want to leave. Visit again and I'm sure you're to find something new. Make sure you slide down the 10 story slide for the thrill of a lifetime!
San Antonio
How to get from Dallas to San Antonio
San Antonio is only 270 miles from Dallas. In four hours you can be "Remembering the Alamo" or walking down River Walk. However, if you take an Amtrak train, it will take around 7.5 hours. During that time you will be having an adventure though that you can tell your frieds about, prompting them to also ride the rails.
The Texas Eagle is also an experience in itself. This Superliner train has all the comforts of home and then some. Where else can you travel down a track at 75 mph while you take a nap or catch up on some work. However, the only thing this train doesn't have is WiFi. I you plan on streaming movies or gaming, you will definitely need to bring your own source. If you get hungry you can always visit or arrange for a dining car delivery. The cafe car is also available for a snack or a treat.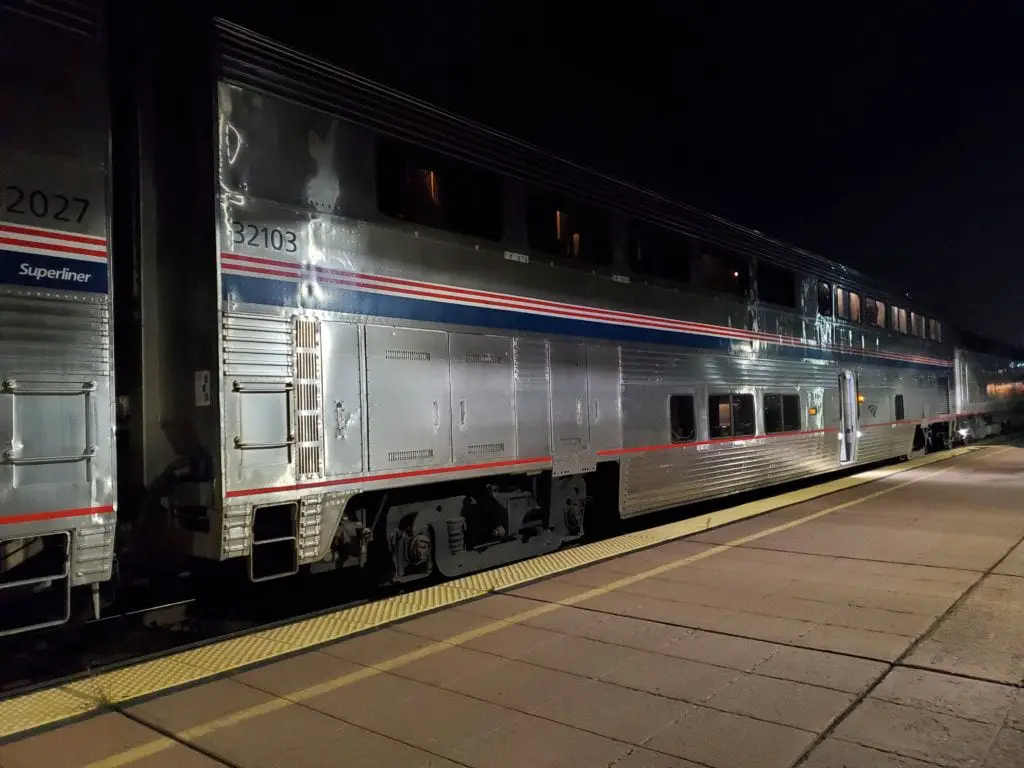 What to do in San Antonio
San Antonio a place that exudes that Southwestern feeling that you may be craving. San Antonio has cattle ranches, a wonderful art scene and enough history to be the only reason you visit.
When you arrive, you will be pulled to visit the River Walk, immediately. The River Walk, also known as Paseo Del Rio is the heart and soul of San Antonio. It's easy to see why, as it meanders 15 miles through the city surrounded by a vast array of trees shrubs and plants that give the waterway a fantastical feeling.
Don't miss Museum Reach, an additional 1.3 miles of waterway that features over 70,000 native plantings, creative landscaping and fabulous art installations. Explore the River Walk by boat or by foot or both, but make sure you spend time here, as it is one of the best features of the state of Texas.
Visiting any of these cities from Dallas on Amtrak will give you a great taste of how this mode of travel can be so enriching to your itinerary. Making plans today to take a trip is a great way to start your adventures in the heartland of America.