Grounded Life Travel is supported by its audience. When you purchase through links on our site, we may earn an affiliate commission.As an Amazon Associate I earn from qualifying purchases. List of everything we use in our travels.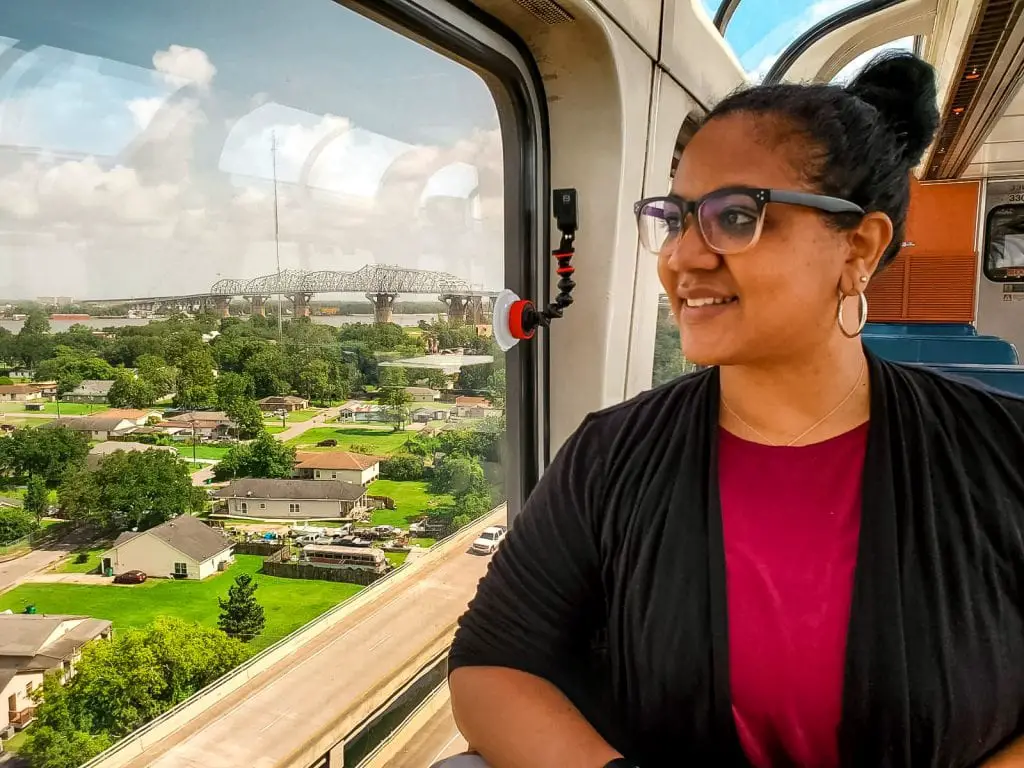 Amtrak Sunset Limited – Coach Review
We wanted to share our Amtrak Sunset Limited coach review. We got a chance to ride this train as we hoped on in New Orleans and got off in Tuscon. We decided to try to see what it would be like to do an overnight in coach. The Sunset Limited runs from New Orleans to Los Angeles. It is a 45 hour journey if you go from NOLA to LA. There are 20 stops along the way, some of those are quick and some are longer (smoke breaks).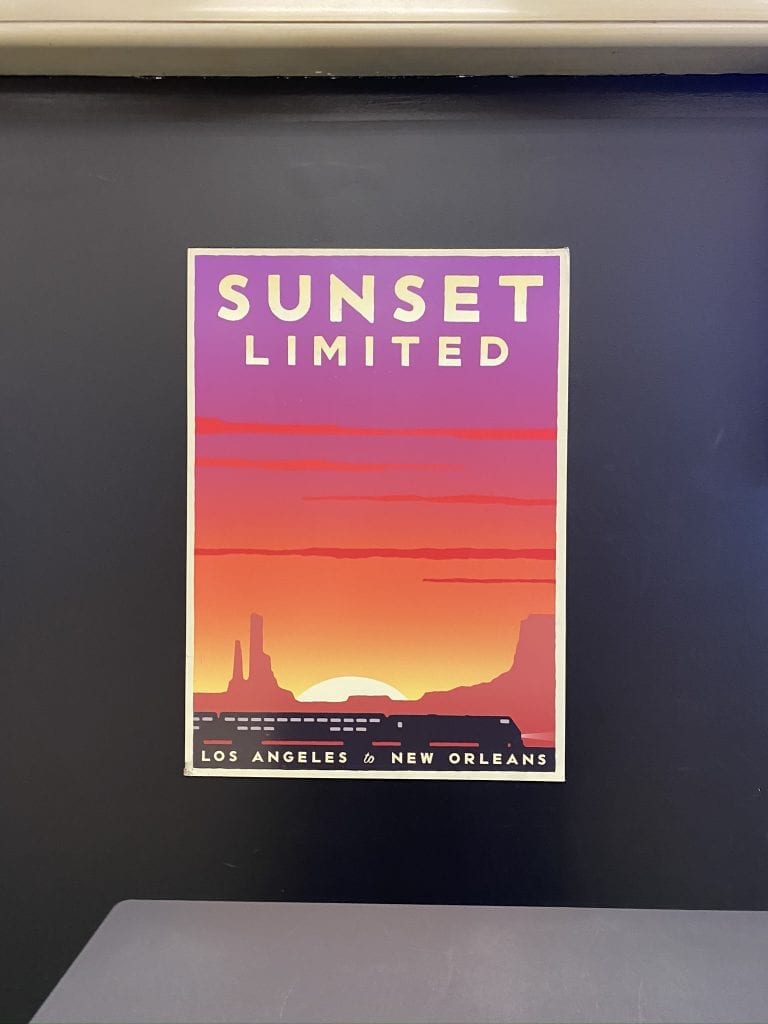 What To Bring
You will want to make sure you have on comfortable clothes you can sleep in on the train. Be sure to bring a pillow and a blanket. The train continues to stop in the night so you may want to bring noise cancelling headphones as well as a sleep mask. There will be people boarding the train at these stops as well as disembarking in the middle of the night. Sometimes people were courteous but there were times when people made a lot of noise even though many were sleeping around us. Don't forget to bring some toiletries to freshen up the next morning.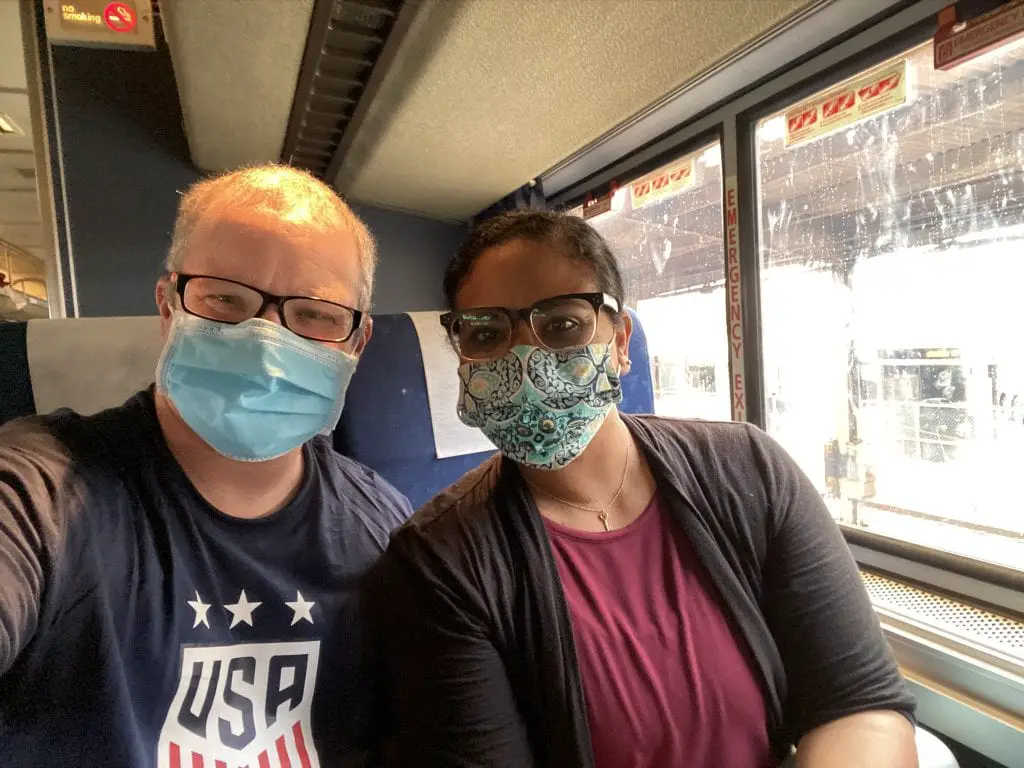 What To Do
The nice thing about the seats is that they recline almost to a bed position. The seats are wider than on a plane and there is a lot more leg room than on a plane. You can store items under the seat in front of you to keep your valuables safe while you sleep. You can also use the overhead storage for any other items you may want to store that are not as valuable. Bring some snacks and a refillable water bottle which you can refill on board the train at the water stations. Do not refill your water bottles in the bathroom sinks.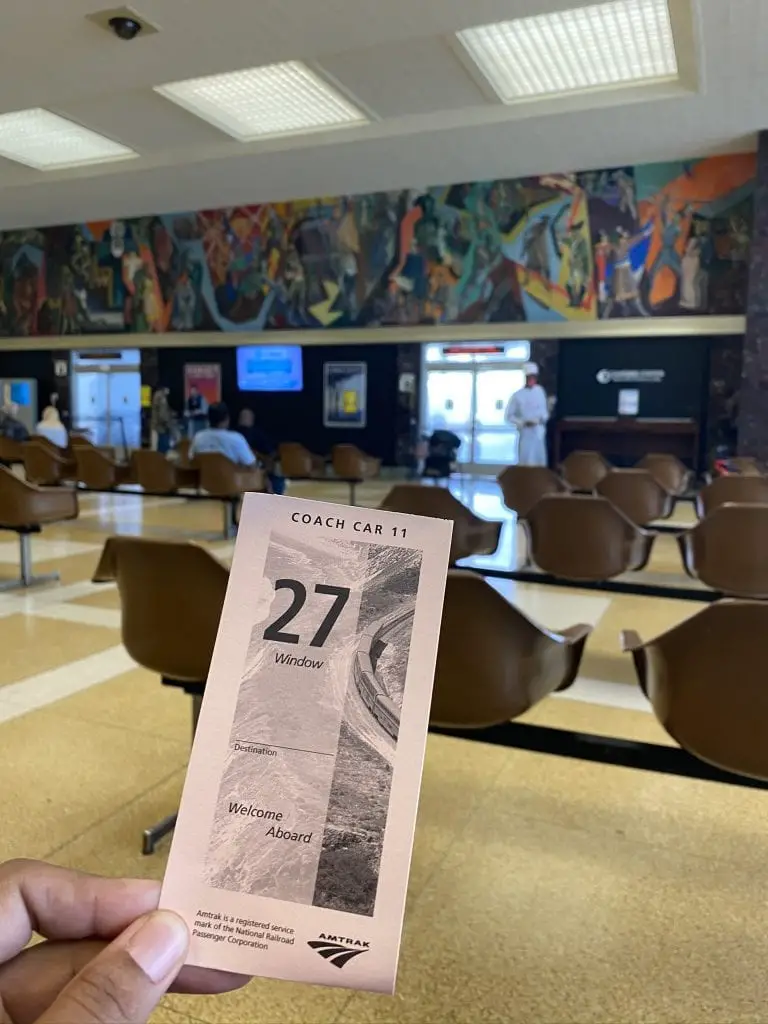 What Not To Do
Don't leave your valuables unattended. If you are traveling solo be sure to take any valuables with you if you leave your seat. Try not to bring a lot of valuables with you so can enjoy the journey and not have to worry about your belongings. You can leave your non valuables at your seat. Don't miss out on the observation car. This is a great area to stretch your legs and to enjoy the views. You can bring food on board with you, several people even brought coolers with them. You can also enjoy meals on the train but be sure to bring a debit or credit card since they are not accepting cash right now due to COVID (summer 2020).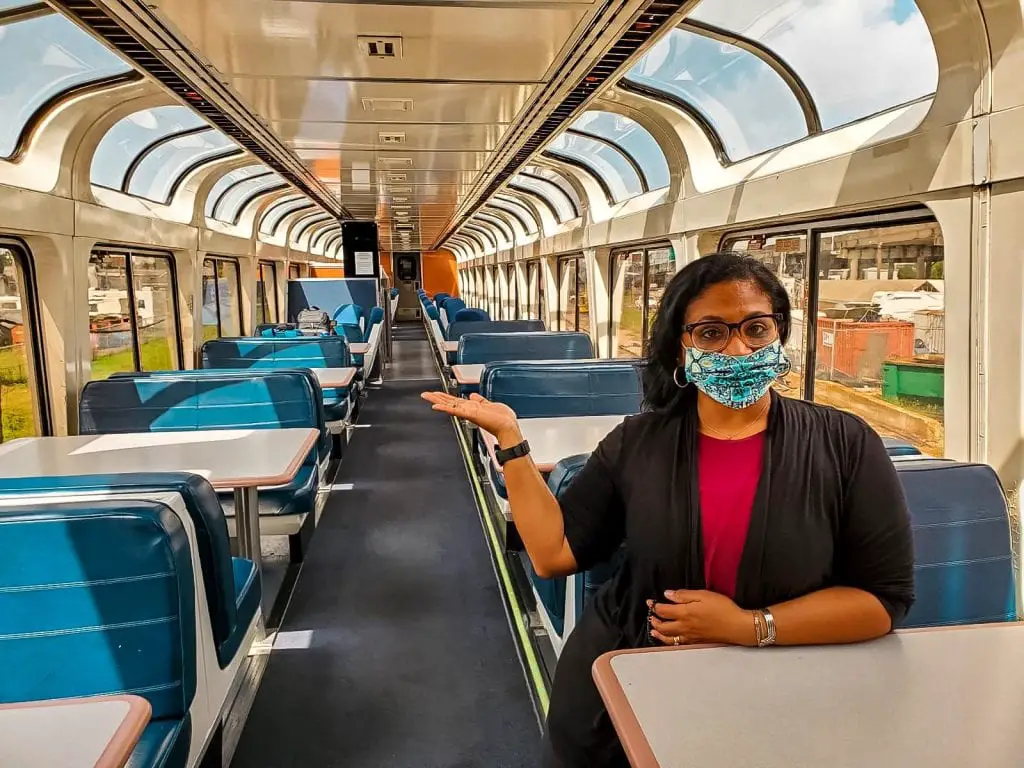 Would We Do It Again?
On a long haul train trip like this one I would probably not do this again. We did it this time to try it and see if it could be done and if it was comfortable. It was comfortable and we had nice seats but the people moving around and talking in the middle of the night made it a bit challenging to get enough sleep. We have booked roomettes for our next long haul trips. Have you done a long haul overnight in coach class? What did you think? Would you do it again?
Tags :
Amtrak
arizona
louisiana