What It's Like In An Amtrak Viewliner II Accessible Bedroom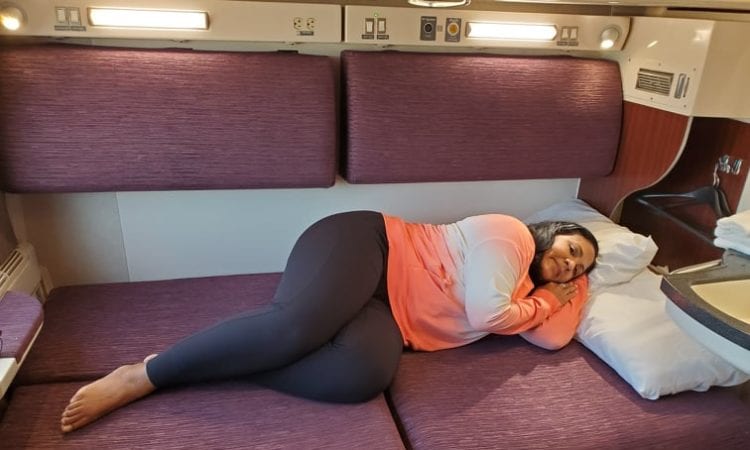 Grounded Life Travel is supported by its audience. When you purchase through links on our site, we may earn an affiliate commission.As an Amazon Associate I earn from qualifying purchases. List of everything we use in our travels.
An Accessible Viewliner II Bedroom is designed for two people, it has an upper and lower bunk (berth). ADA modifications have been made to accommodate for accessible needs. An Amtrak Viewliner II Accessible Bedroom is a sleeper car accommodation. It can only be found on long haul train routes and specialty routes on the east coast. This room is not available on Amtrak Superliners, although they have an accessible room as well, it is just different.
While riding during the day the seats are up and at night the seats become the bottom bunk while the top bunk is simply folded down.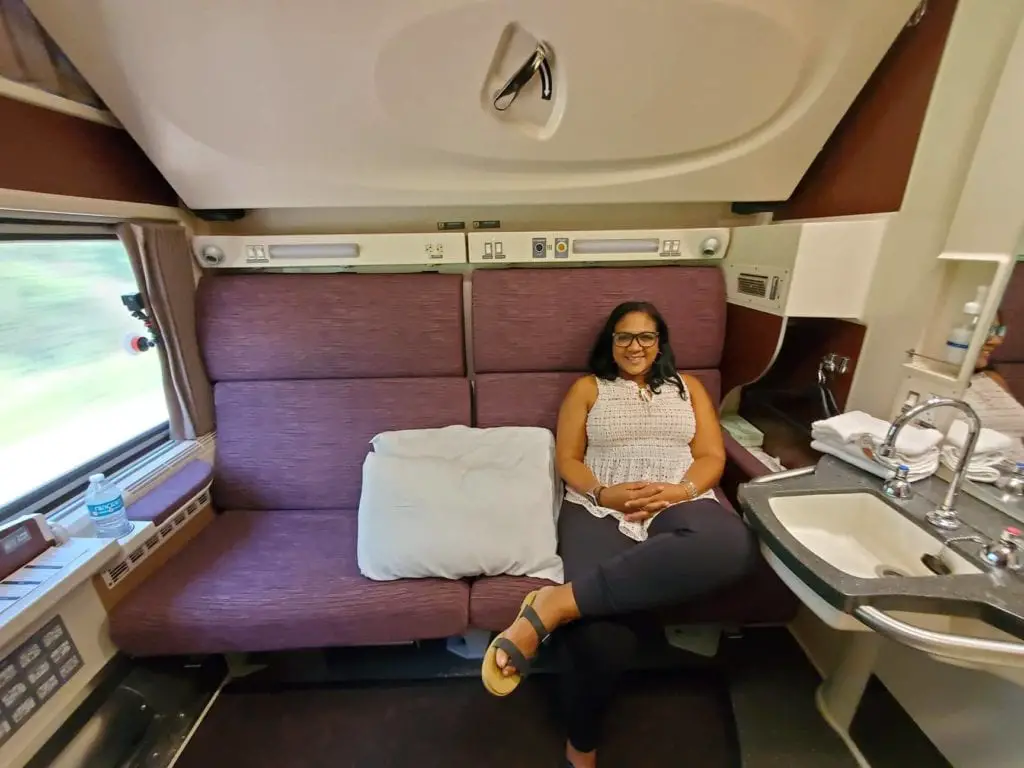 How Comfortable Is An Amtrak Viewliner II Accessible Bedroom?
There are a lot of advantages to the accessible bedroom, especially if you require one. It is nice to have the privacy but it is also nice to have the accessibility you require for your needs. You are able to sleep fairly comfortably on your overnight journey with Amtrak. This is one of the largest rooms in the entire Amtrak fleet. Two people could share the bottom bed, but usually one person sleeps below and the other up top. The upper berth is reached via climbing a ladder.
Amtrak has done a great job in adding ADA modifications to the Accessible Bedroom. You will have a toilet, sink and shower. The shower was a recent addition to the Viewliner II cars. There is plenty of space for a wheelchair in the room, the doors are automated so you just press a button and it will open and close on it's own. There is a privacy curtain in the middle of the room for when using the toilet or when sleeping at night to avoid light coming in the room if one of you is leaving the room at night. They have thought of everything you may need in the room for a comfortable train journey.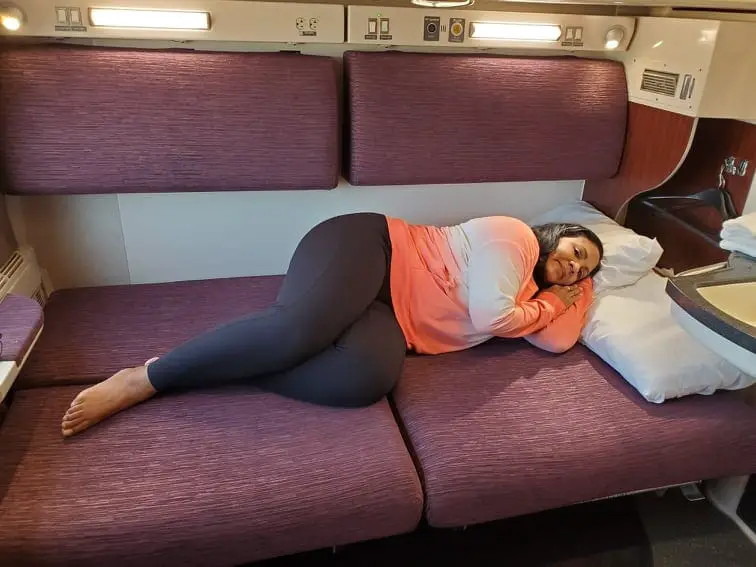 What Do You Get With An Accessible Bedroom On Amtrak?
You get a lot of perks when staying in a sleeper car accommodation on Amtrak. As I mentioned above, you get your own shower, toilet and sink inside your bedroom, so you don't have to share with anyone. Your meals are included with your sleeper car accommodations, as well as your drinks and even one alcoholic beverage. If you want additional meals you can always purchase meals or snacks at the cafe. You also get an attendant for your car to help you with anything you may need during your journey. They will make the beds for you if you have trouble doing it on your own as well as assistance getting on and off the train as needed.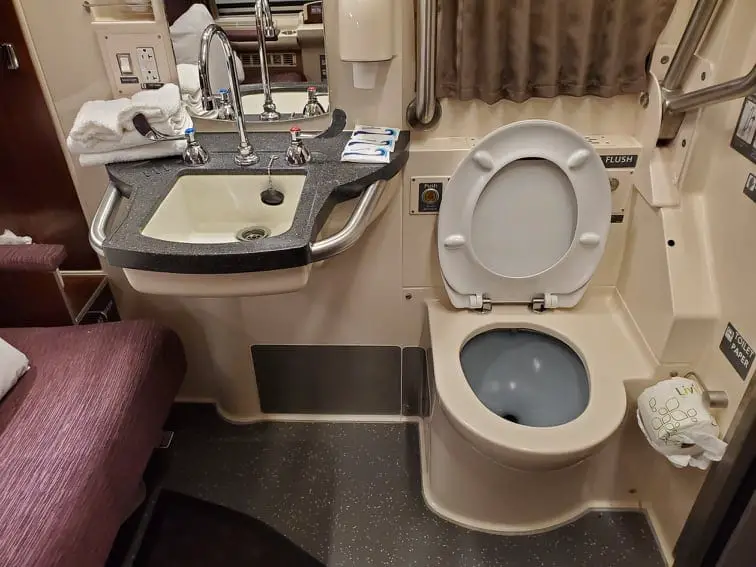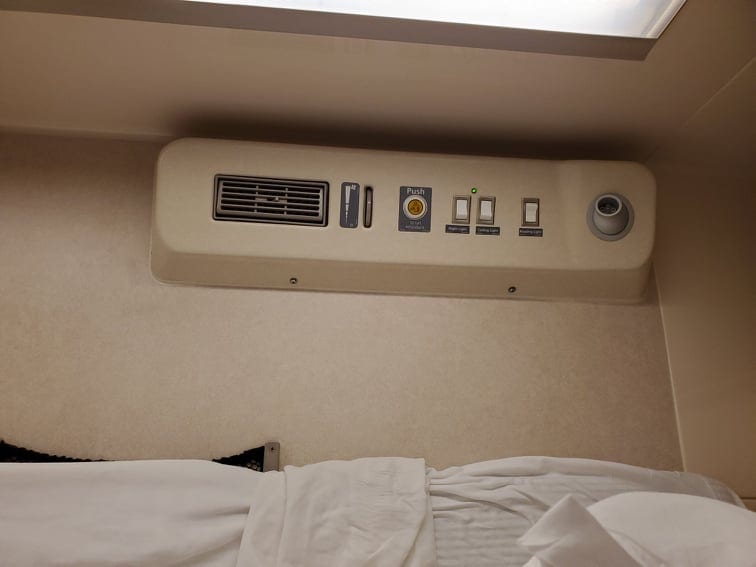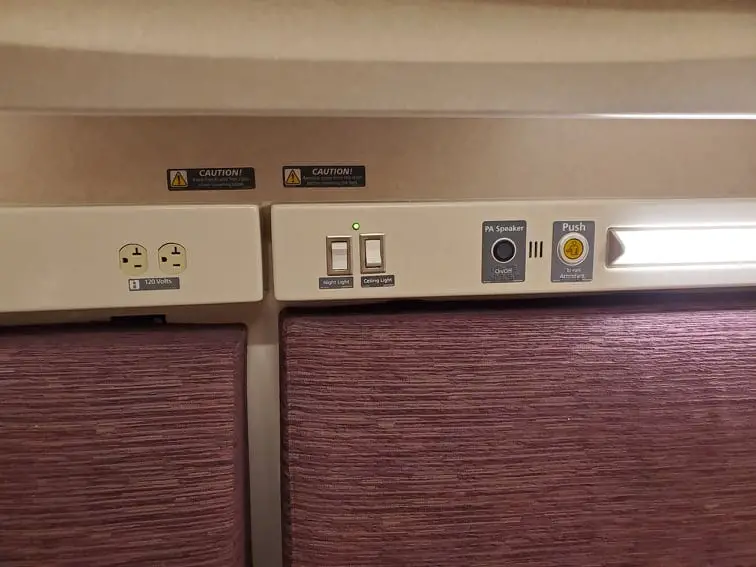 Tips For Riding In An Amtrak Accessible Bedroom
There are several things to consider when riding in an Amtrak Accessible Bedroom. You want to be sure you don' t bring too much on board for your carry on items. There is some storage in the Viewliner II Accessible Bedroom but it is limited. You don't need to bring a towel with you if you plan to shower, those are provided.
Your meals can be eaten in your room or in the dining car. All Viewliner trains are single level, so it is easier to get to the dining car than on a Superliner train, in which you would have to go upstairs. The dining car also features a table that is wheelchair accessible.
Amtrak employees will help you board the train, so don't worry if you need assistance. They are among the most accommodating staff in the travel industry towards people with mobility issues.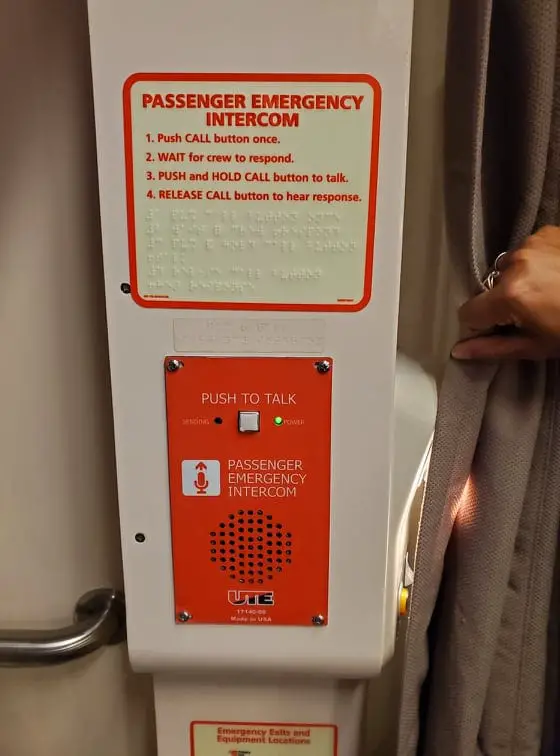 To book a ticket for an Amtrak Viewliner II Accessible Bedroom, use our Amtrak ticket booking guide. It will help you to purchase tickets at the lowest price in any class. Amtrak also runs sales and discounts on most routes.
For more information on Amtrak trains check out our Amtrak Tips page and for videos check out our YouTube Channel.