Amtrak Routes With Observation Cars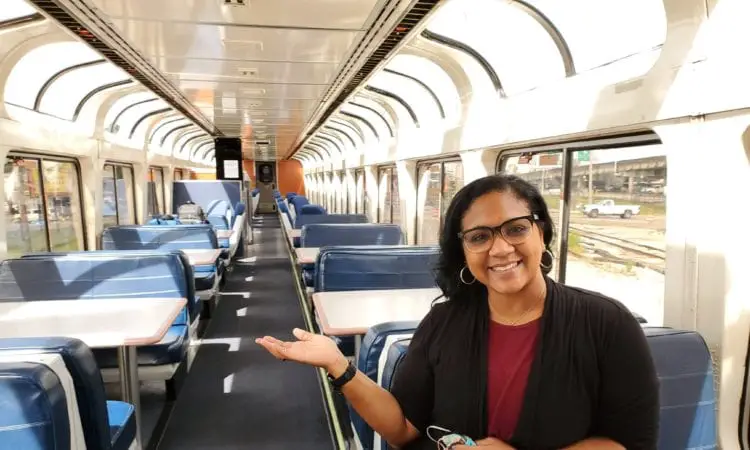 Grounded Life Travel is supported by its audience. When you purchase through links on our site, we may earn an affiliate commission.As an Amazon Associate I earn from qualifying purchases. List of everything we use in our travels.
Amtrak observation cars are the best way to see the country on long distance Amtrak trains. They provide a view from both sides of the car through domed floor to ceiling windows. There are 8 Amtrak routes with observation cars. Amtrak observation cars are open to passengers in coach and sleeper accommodations at no additional cost.
Routes with observation cars include:
If you are on a beautiful route, such as the California Zephyr or Coast Starlight, you'll want to head to the observation car early as it will fill up.
Observation cars are often called sightseer lounges for the incredible views they provide. There is no assigned seating so you'll be able to sit wherever you like. You can choose from a single seat, family seat, or booth. There are outlets to charge your phone at each seat.
On the bottom level of the observation car is the Amtrak cafe. You can bring food purchased in the cafe up to the observation car to eat at a seat or a table. A bathroom is located on the lower level in the cafe.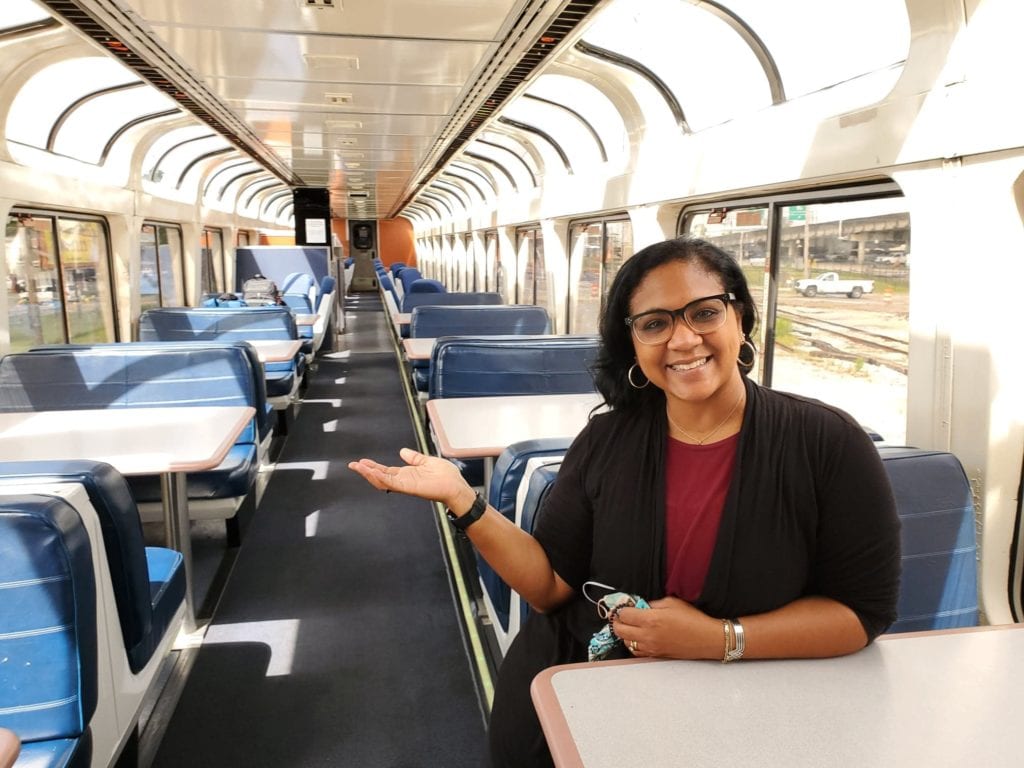 Seats are available that face straight out of the car or are angled for a better view and to more easily have a conversation. These seats have small tables between them to hold a meal or your drink. On the lower level of the observation car you'll find the cafe, which sells snacks and drinks to all passengers.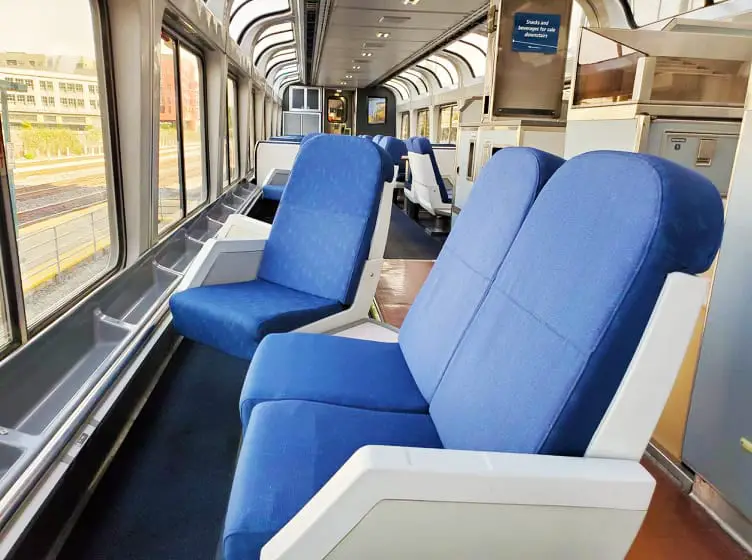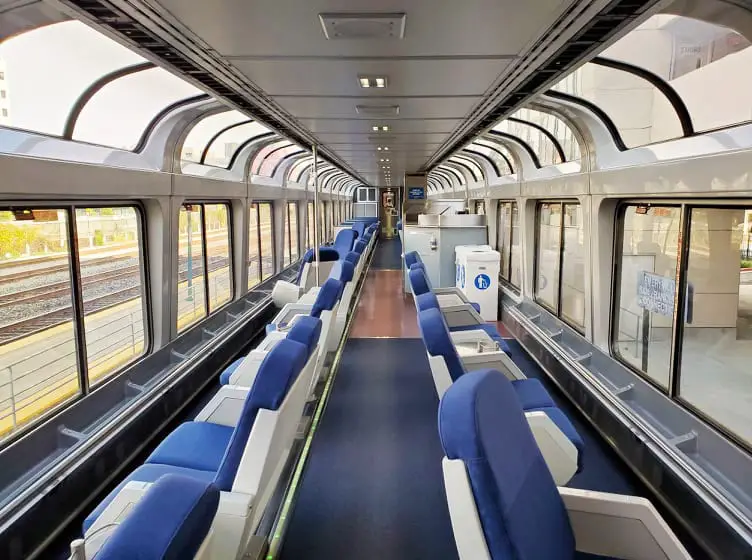 Tags :
Amtrak
observation car