Nine Incredible California National Parks For Your Next Vacation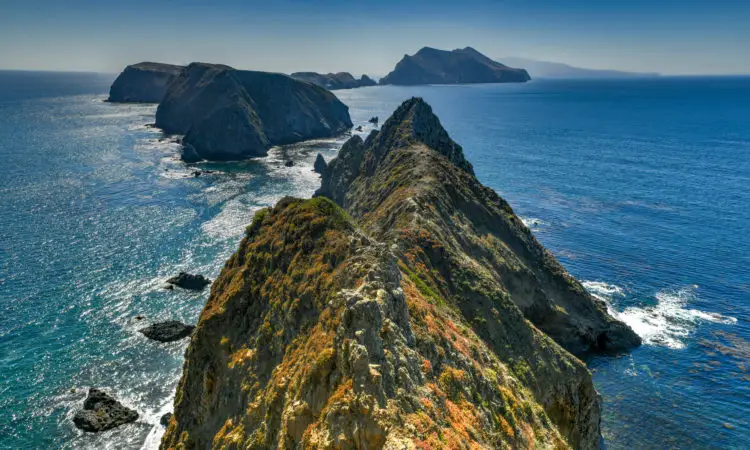 View from Inspiration Point, Anacapa island, California in Channel Islands National Park.
Grounded Life Travel is supported by its audience. When you purchase through links on our site, we may earn an affiliate commission.As an Amazon Associate I earn from qualifying purchases. List of everything we use in our travels.
These nine incredible California National Parks are some of the most dramatic parks in the USA. In this massive state you will find these nine national parks, more than any other state in the nation. Each park is so different from the next. Join us for a quick run through these unique parks in California.
Sequoia National Park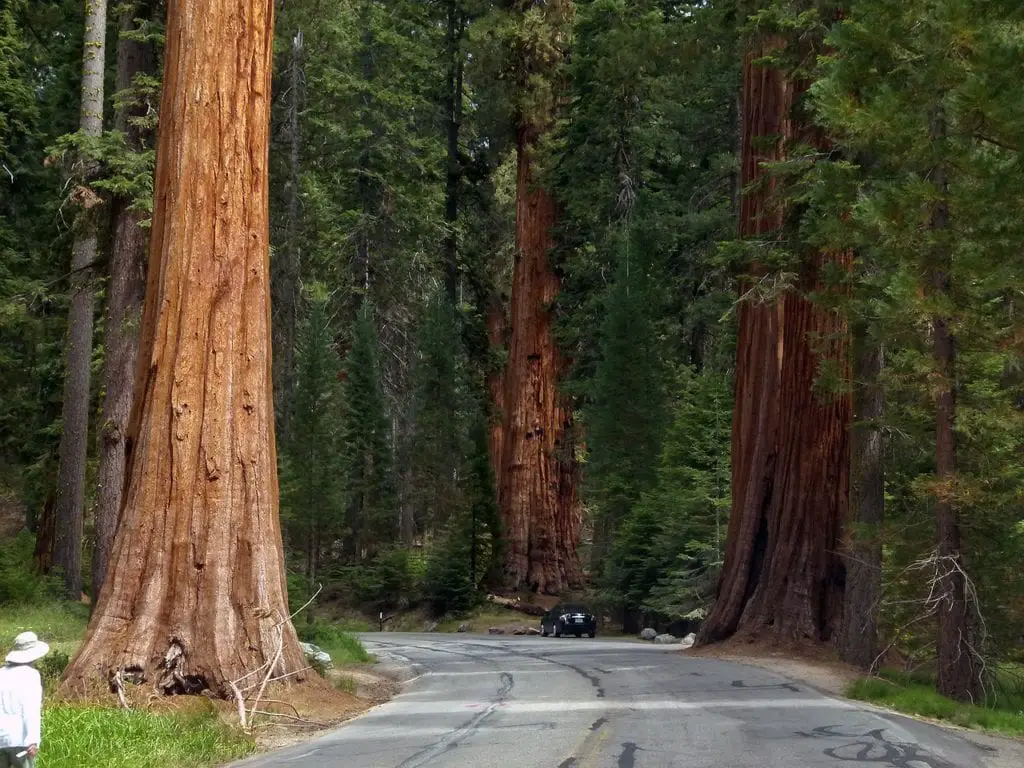 Tucked away in the Sierra Nevada, this park is just 75 miles from it's more popular cousin, Yosemite. You can enjoy a less crowded, closer to nature experience at this park. You can walk among the giants and crane your neck while taking in some of the largest trees on the planet. The park is home to Mount Whitney, the tallest peak in the contiguous USA. You will encounter wildlife in the park as well as great experiences in this peaceful environment. Our favorite places to visit in this park are: Giant Forest, General Sherman (the largest tree on the planet), Moro Rock, Crystal Cave and the Giant Forest Museum.
Kings Canyon National Park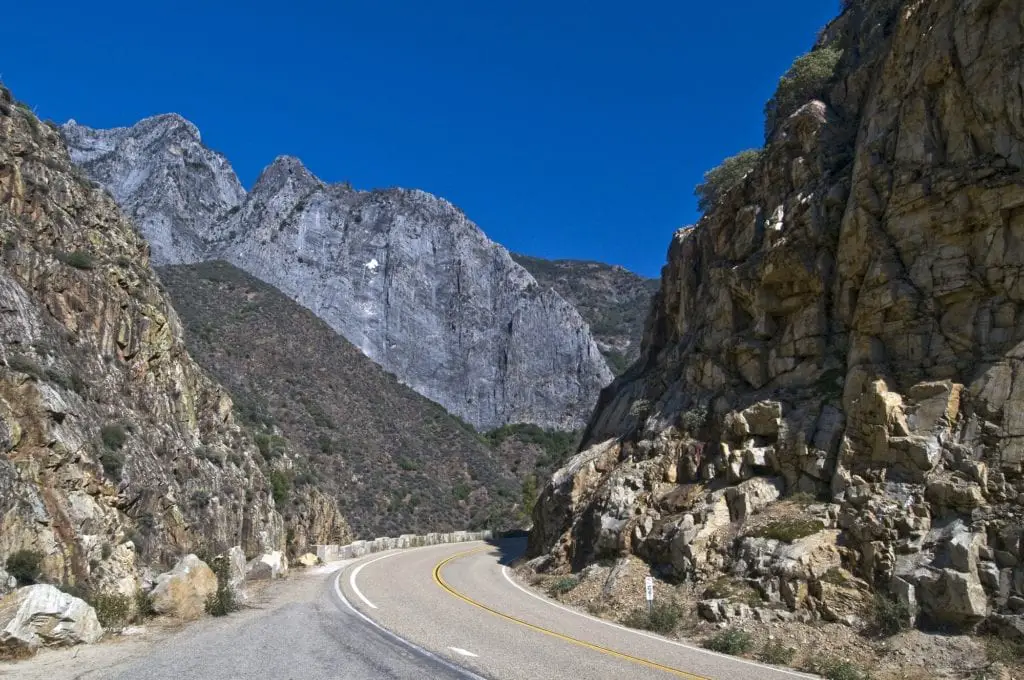 Sequoia National Park is usually paired with this park, Kings Canyon National Park, because of their proximity to each other. A mere 50 miles separate them but they are connected by Generals Highway. Pairing the two parks will give you an epic wilderness adventure. The landscape at this park is similar to Yosemite but this park is a lot less crowded. Just like in Sequoia you will find this park has few roads, most of your adventuring will take place on foot. Our favorite spots in Kings Canyon are: Grant Grove, General Grant (the nation's Christmas tree), Redwood Canyon, Cedar Grove, North Dome, Grand Sentinel and don't miss a drive on the Kings Canyon Scenic Byway.
Yosemite National Park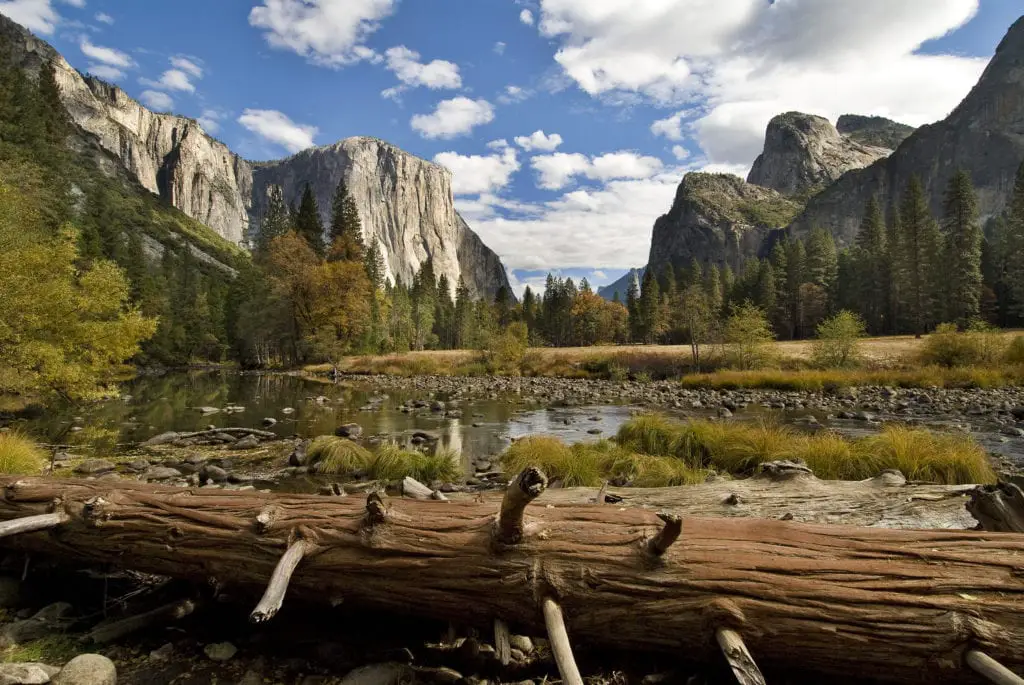 Yosemite National Park is one of the most popular parks of the California National Parks. With it's granite walls and massive waterfalls you are sure to fall in love with this unique park. You forget you are in California, the California known for palm trees and beach waves. Yosemite is the third oldest national park, coming into the system in 1890. It is located in Sierra Nevada brimming with diverse wildlife, forests of old growth and don't forget the majestic waterfalls. A trip to Yosemite will leave you in awe and wonder. The valley is the most popular place to visit in this park but we recommend seeing Glacier Point as well as Mariposa Grove and Tenaya Lake. The iconic figures of the park are visible from many points in the park, be sure to catch a glimpse of Half Dome, El Capitan, Bridalveil Fall, Mirror Lake, Tioga Pass and Tunnel View.
Lassen Volcanic National Park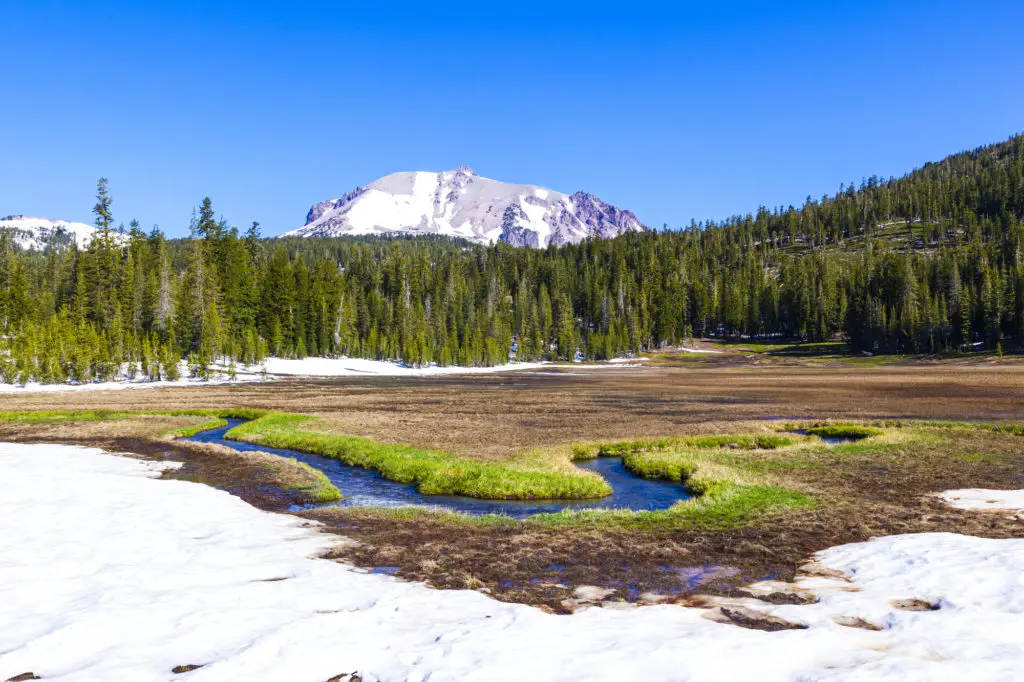 The last time there was an eruption from Lassen Peak in Lassen Volcanic National Park was in the early 1900's. This part of California is very unique. You can see hyrdrothermal activity from eerily hissing fumaroles or the searing hot bubbling pools. Lassen is located in the Shasta Cascade in northeastern California. This is a great, crowd free place to visit. The scenery is one of a kind in California. Our favorite spots in Lassen National Park are, Bumpass Hell, Big Boiler, Sulphur Works, Boiling Springs Lake, Terminal Geyser (FYI: it's not really a geyser) and Warner Valley.
Death Valley National Park
The name may keep people away, but if you take the proper precautions, Death Valley National Park is perfectly safe to visit. We'll admit we made some rookie mistakes on our first visit in August! The immense national park is the hottest and driest place in North America. It holds the record for the hottest temperature ever recorded on earth. This park is located in the southeast of the Sierra Nevada. This park makes for a great day trip from Las Vegas because it is a mere two hour drive away. This desert like park offers astounding rock landscapes, mountain ranges, canyons, sand dunes (who knew) and vast saltwater flats. You can stargaze in Death Valley National Park as it's a certified Dark Sky reserve. Some of our favorite spots at this park are Zabriskie Point, Dante's Peak, Artist Drive, Golden Canyon, Mesquite Flat Sand Dunes and of course Badwater Basin where you can stand at the lowest place in North America.
Joshua Tree National Park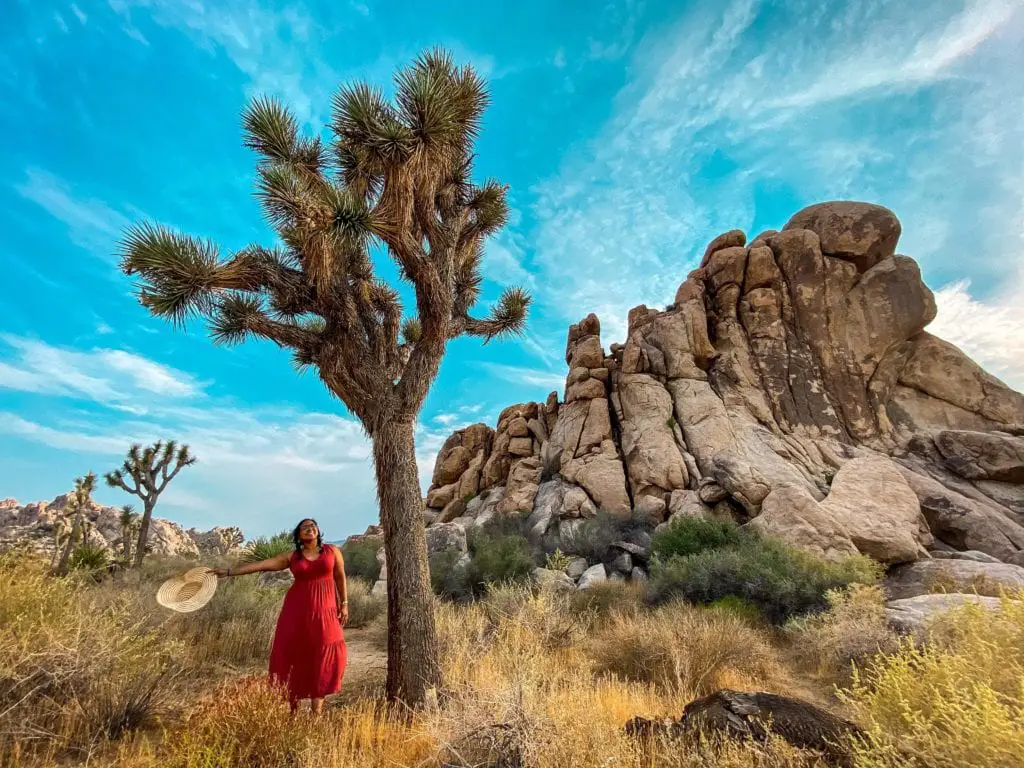 Joshua Tree National Park is a very unique desert park because it encompasses two distinct ecosystems, the Colorado Desert and the Mojave Desert. The park was named for the Joshua Tree that makes it's home in spades in this park. This park is located in southeastern California, and is a great day trip from Los Angeles. There are lots of things to do in this unique park from the scenic drive, to gorgeous hikes and stargazing. We stayed in TwentyNine Palms opposed the the more touristy Palm Springs. Our top spots to visit in this park are, Skull Rock, Park Boulevard, Cholla Cactus Garden (watch out for these guys), Cottonwood Spring Oasis and Keys View.
Channel Islands National Park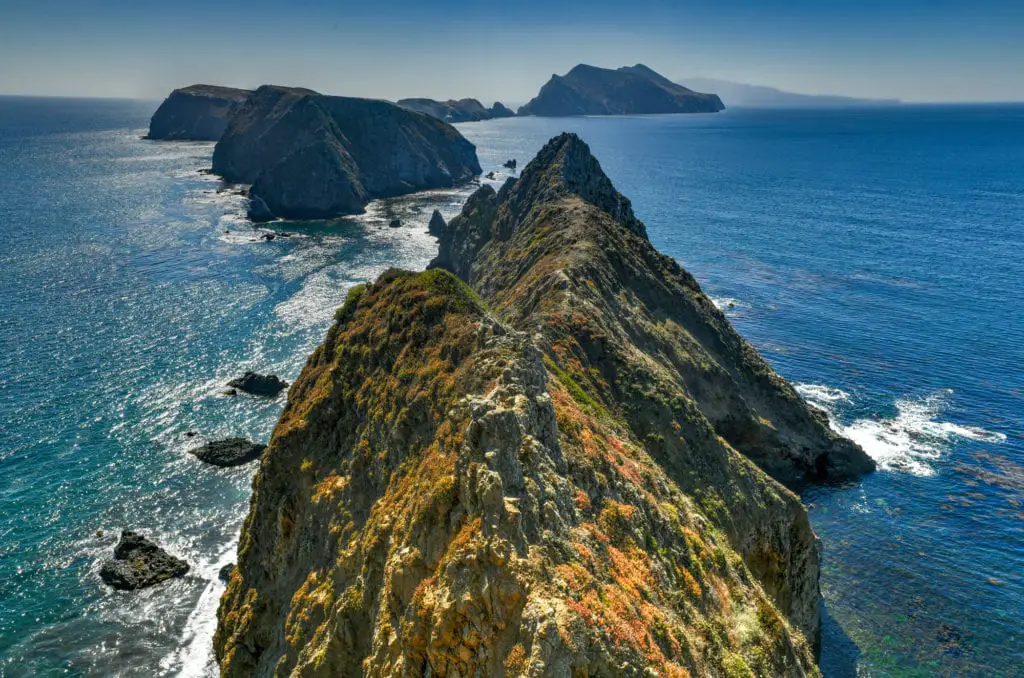 Channel Islands have long been compared to the Galapagos Islands. This park is home to thousands of plant and animal species, a few of them being unique to the islands. Channel Islands is just a few miles off the coast of California but it feels like you've entered a secret world. There are eight islands, but the park is encompassed in five of them. You can only visit the islands of Anacapa, Santa Cruz, Santa Rosa, San Miguel and Santa Barbara by boat or plane. As you may imagine, the scenery is breathtaking. You will encounter an immense variety of flora and fauna. Here are our favorite spots in the Channel Islands, on Anacapa Island, the Light Station and Arch Rock, on Santa Cruz we recommend Scorpion Valley, El Montanon, and Prisoners Harbor. On San Miguel we recommend Cuyler Harbor Beach, Nidever Canyon and Cabrillo Monument.
Redwoods National Park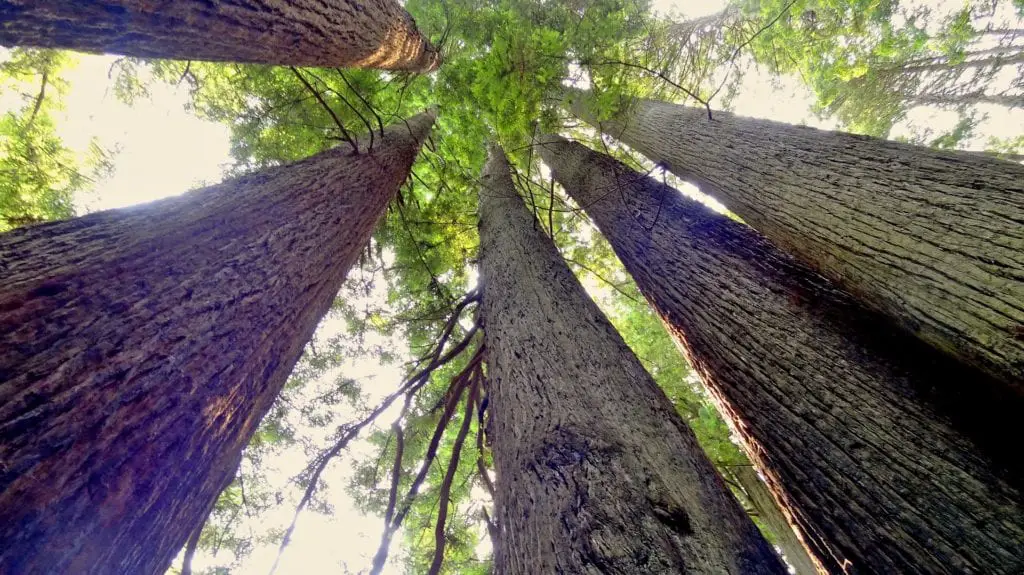 Redwoods National Park is part of a community of parks along with three state parks. You will have no trouble finding redwoods in this area. This park protects these trees as they are some of the few remaining redwood forests in the area. It has been designated a UNESCO World Heritage Site. If you have had your fill of the redwoods then set out in search of the wildlife, marine life and the local flora and fauna unique to this area. Some of our favorite spots in the park are: Thomas H, Kuchel Visitor Center, Big Tree Wayside Walk, Lady Bird Johnson Grove, Bald Hills Road and a drive on the Newton B. Drury Scenic Parkway.
Pinnacles National Park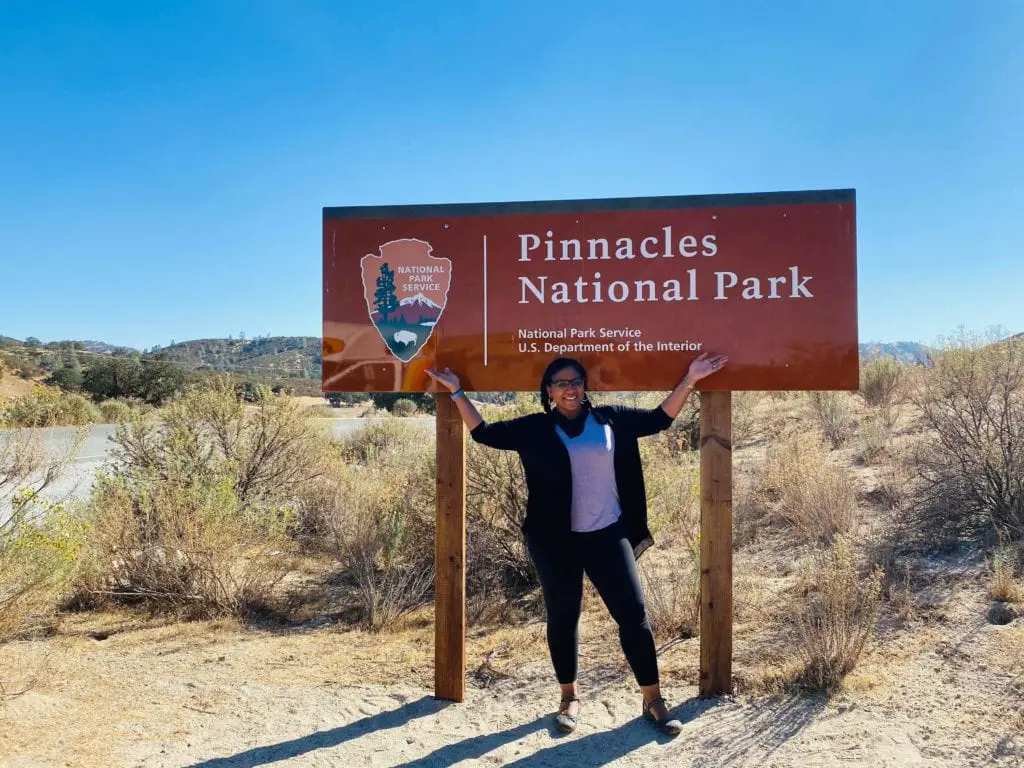 We visited Pinnacles National Park after our trip to Yosemite. Pinnacles is a mere toddler compared to it's much older cousin, Yosemite. This park is one of the newest parks in the National Park System. Pinnacles is the remnant of the extinct volcano that moved 200 miles from its original location on the San Andreas Fault. This park is divided into two section and they are not connected from within the park. The campground, which is where we stayed, is located at the east entrance of the park. If you love rock climbing, caving or bird watching, this is the park for you. This is one of the best places to see the California Condor. I'll admit it's a bit intimidating at first. But with any wildlife, if you don't bother them, they are not likely to care about your presence. We visited just a few spots at this park: Bear Gulch Cave and the reservoir and don't miss the hike to Condor Gulch.
California National Parks
It's easy to see why there are so many designated national parks in California. They each have a unique gift to offer. Several of them are high bucket list items. These parks will give you a true look at the immense difference in beauty and nature the state of California has. If you love the outdoors and want to see more, add these parks to your bucket list.
Tags :
national parks