12 Things You Need To Know Before Visiting Golden Gate Park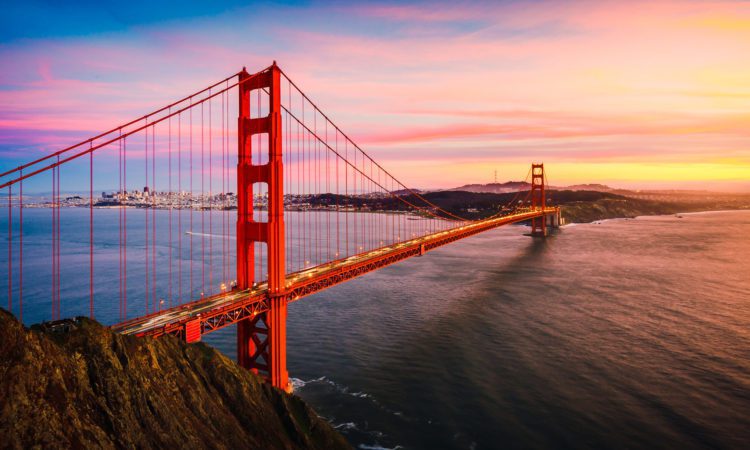 Grounded Life Travel is supported by its audience. When you purchase through links on our site, we may earn an affiliate commission.As an Amazon Associate I earn from qualifying purchases.
Visiting Golden Gate Park is a must when in San Francisco. From the Japanese Tea Garden, to the Dutch Windmills, to the carousel, there is so much to enjoy in this expansive and stunningly beautiful park. I learned a lot after my visit there in which I feel many could benefit. So, follow these tips for a relaxing and entertaining day in Golden Gate Park.
Where is the best view of the Golden Gate Bridge
The best view of the Golden Gate Bridge is from Fort Point National Historic Site. Not only can you get the stunning view of the bridge from this historic site, but you can get up close to the bridge and hear it do its job. It creaks as the wind whistles by its international orange, steel frame creating an unforgettable experience.
There are many other vista views and viewpoints in which to view the Golden Gate Bridge, but some are better than others. There's Baker Beach where you can enjoy a picnic and a spectacular view. Likewise, at Crissy Field you can enjoy a breathtaking view of the iconic bridge with historical buildings and the mountains in view.
What is the best time to visit the Golden Gate Park
Spring is the best time to visit Golden Gate Park due to mild temperatures and lack of rain. The cherry trees will also be in bloom in the Japanese Tea Garden along with hundreds of other flowering plants, shrubs and trees. The heavy fogs that can hinder the visibility of the park won't start until summer and you will most likely have a pleasant and beautiful day at the park.
California has a reputation of sunshine and warm days, however, in San Francisco the days can also be shrouded in fog and cool temperatures near the bay. You'll want to avoid the "June Gloom" if you can, and plan your trip to San Francisco and Gold Gate Park when the weather is at its best in spring.
How long does it take to walk through the Japanese Tea Garden
Your walk through The Japanese Tea Garden will only take you around 45 minutes, but you will want to stop and immerse yourself in the beauty of your surroundings. Plan on lingering for a while and even enjoy a cup of tea as you gaze at what time and careful nurturing has produced over the decades.
This five acre gem is one of the main attractions of Golden Gate Park. The architecture and dazzling flora, waterfalls and history of the garden is something to experience. Walk among 120 year old azaleas and lounge in the Sunken Garden. Take your good camera, because you will want to capture the fantastic artistry surrounding you. The Japanese Tea Garden is a feast for all senses.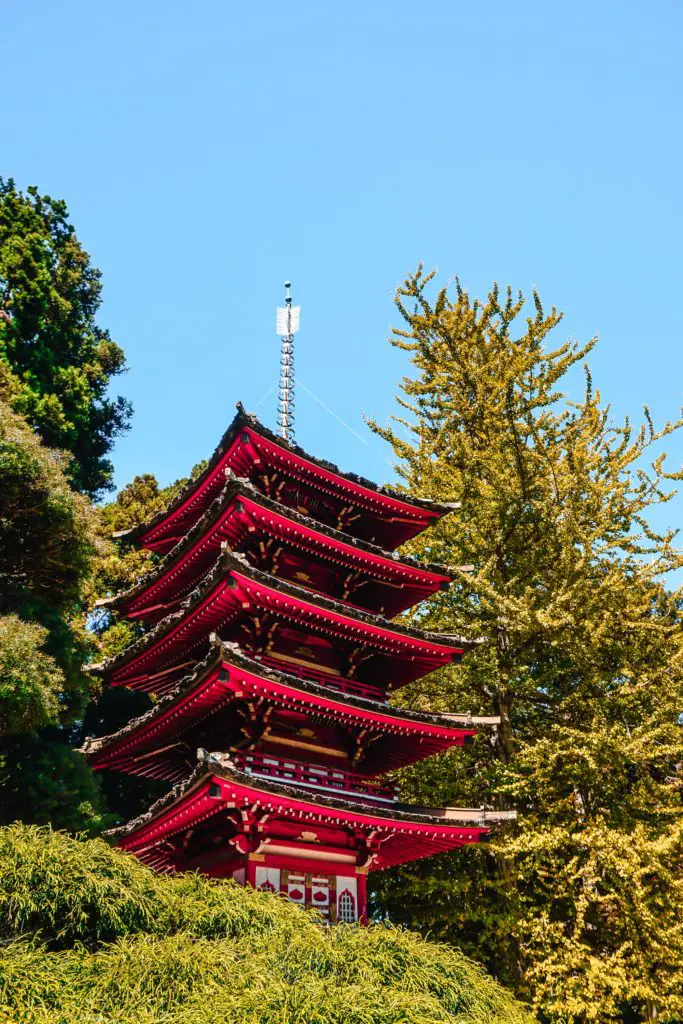 How much does it cost to walk across the Golden Gate Bridge
If you want to cross the Golden Gate Bridge on foot, you can have the experience of a lifetime. Crossing the Golden gate bridge is not only FREE, but exposing yourself to the elements that have battered this iconic structure for so many years heightens your senses like nothing else can.
The Golden Gate Bridge has weathered the fog, wind and rain for 85 years. Its international orange, steel facade has allowed people to traverse safely across the rocky and treacherous waters of San Francisco Bay to Marin County and the breathtaking city of Sausalito for decades. Over 100,000 vehicles cross the bridge everyday totaling over 40 million vehicles per year.
What is the park under Golden Gate Bridge
The Golden Gate Bridge has so much history and intrigue surrounding its stately frame. There's the beaches that view the bridge as they hug the rugged shores. Alcatraz also lingers in the distance with all its stories anchored in reality and folklore, alike.
However, there is a park that is often overlooked and many do not even know of its existence. Fort Point National Historic Site is a park situated under the Golden Gate Bridge that was built before and during the Civil War to protect America's interests from foreign attack. Shots were never fired from this fort, yet it has stood as a symbol of America's strength for almost 170 years.
Is Golden Gate Park Worth Visiting
Golden Gate Park is worth visiting to spend a day relaxing at the Japanese Tea Garden, touring the Botanical Gardens, taking a Segway tour of the park and having lunch at one of the many street vendors. A visit to San Francisco wouldn't be complete without it.
Golden Gate Park is one of best ways to get to know the culture, beauty and history of the great city of San Francisco. Welcome to this 1,000 acre attraction that boasts, gardens, museums and so much more. This park is the heart of San Francisco and embodies the unique vibe that so many clamor to experience throughout the world.
We love to visit this area during or after an Amtrak trip on the California Zephyr or the Coast Starlight.
What is on the other side of Golden Gate Bridge
If you have ever crossed the Golden Gate Bridge, then you have probably found a whole other world on the other side. Sausalito, located on the other side of the Golden Gate Bridge, is a departure from the big city of San Francisco. Walking around this city, you will feel like you've transported yourself to the Mediterranean. With its architecture and exquisite views, you'll have a great day exploring this city on the other side of the Bay. Don't miss the gorgeous view point of the Golden Gate Bridge and touring Sausalito's beautiful houseboat community.
Can you walk under the Golden Gate Bridge
At Fort Point National Historic Site, you won't only be able to tour architectural perfection, but you will be able to walk under the Golden Gate Bridge. To see the bridge that close and the engineering it took to span almost two miles over the Pacific is absolutely mesmerizing. You will get a view of the bridge that many will never see.
Standing underneath the bridge you can distantly hear the traffic above. Listening to the sounds that the bridge makes as if it were a living, breathing being you feel a part of it. With the fierce winds that can kick up from the bay, it is an absolutely exhilarating experience that I will never forget.
Is food allowed in the Japanese Tea Garden
Walking around Golden Gate Park can leave you famished. You may be wanting to have a picnic in the park. There are many areas with picnic tables in Golden Gate Park, but there is no outside food allowed within the Japanese Tea Garden.
Opt to have refreshments or a light lunch at the Japanese Tea House within the gardens. Sit at the Japanese style farm table known as an irori and gaze at the mesmerizing landscape before you. Sip your tea and enjoy some fortune cookies before heading on your way to tour the gardens.
Can you walk from Fisherman's Wharf to Golden Gate Bridge
Walking from Fisherman's Wharf to The Golden Gate Bridge is something every visitor should fit into their itinerary and is easy to do. The views are impeccable with a walk through Fort Mason, the Marina District, Crissy Field and West Bluff Picnic Area.
The entire walk is just under four miles on a flat and enjoyable surface. Although a straight walk will take you an hour and twenty minutes, you may get caught up in every view, which will add to your time. When you arrive at the Golden Gate Bridge, walk out onto Torpedo Wharf and get some photos of the Iconic structure before catching the bus back to Fisherman's Wharf.
Why should I visit Golden Gate Park
A day at Golden Gate Park can easily turn into to two, because there is so much to do. Visit the Japanese Tea Garden and have some green tea and tea house cookies. The Conservatory of Flowers is a gorgeous green house with the most dazzling flowers in California. The California Academy of Sciences is a natural history museum, planetarium, aquarium and rain forest bio-dome all in one place. In addition to a dutch windmill, an art museum and lakes to pedal boat on, you can also relax at the beach front and even have dinner at The Beach Chalet.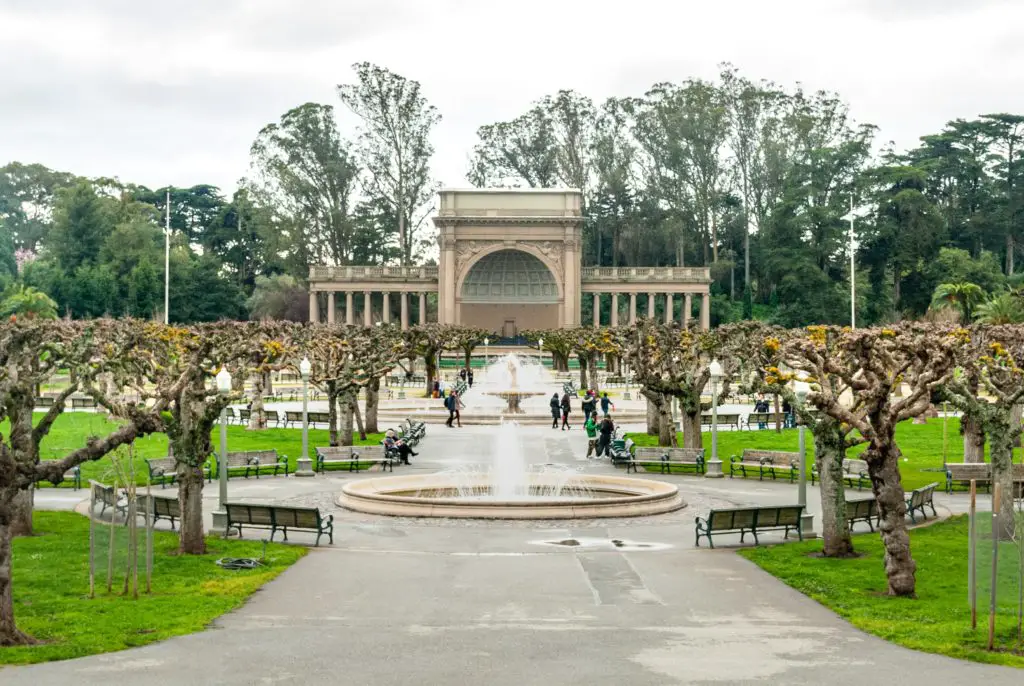 How long does it take to go through Golden Gate Park
If you don't linger and you want to just get the flavor of Golden Gate Park, you can complete a tour of Gold Gate Park in about two and a half hours. However, commit a full day to enjoying this fascinating and visually stunning place in San Francisco.
If you are low on time, make Golden Gate Park a part of the ending to your day with a tour of some of the most iconic places in San Francisco, such as the Conservatory of Flowers or the California Academy of Sciences. End your day with a sunset on the Pacific as you enjoy your favorite beverage.