Best National Park Vacations Without Crowds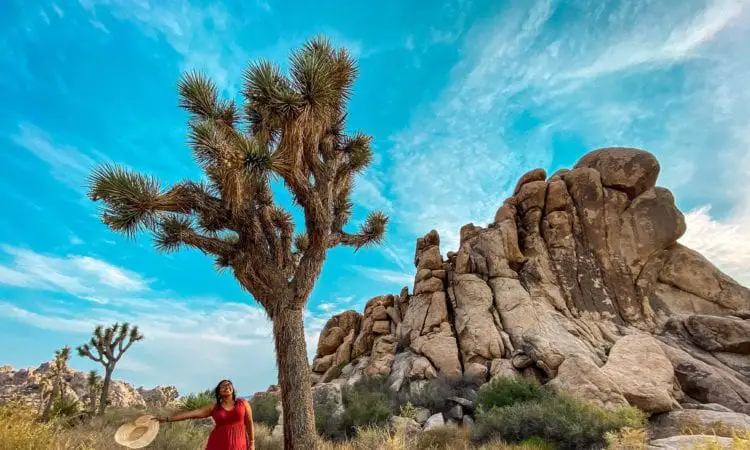 Taking in the beauty of Joshua Tree
Grounded Life Travel is supported by its audience. When you purchase through links on our site, we may earn an affiliate commission.As an Amazon Associate I earn from qualifying purchases. List of everything we use in our travels.
The national parks are iconic and very popular so we are sharing our best national park vacations without crowds. Many tourists are planning to stay in the US this summer instead of traveling abroad. The national parks will be packed with families but we have put together this guide of the best national park vacations to help you plan a great vacation for you and your family.
Theodore Roosevelt National Park
This great park is located in North Dakota. Not very many people think to visit this lovely state. It's usually the last one people visit if they are trying to visit all 50 states. Theodore Roosevelt National Park is divided into two units. Both units are great but we really enjoyed the South Unit entrance. There are great open spaces here to explore. You will encounter plenty of wildlife, from bison to prairie dogs and more. The views are spectacular from all the overlooks. You can also do some great hikes.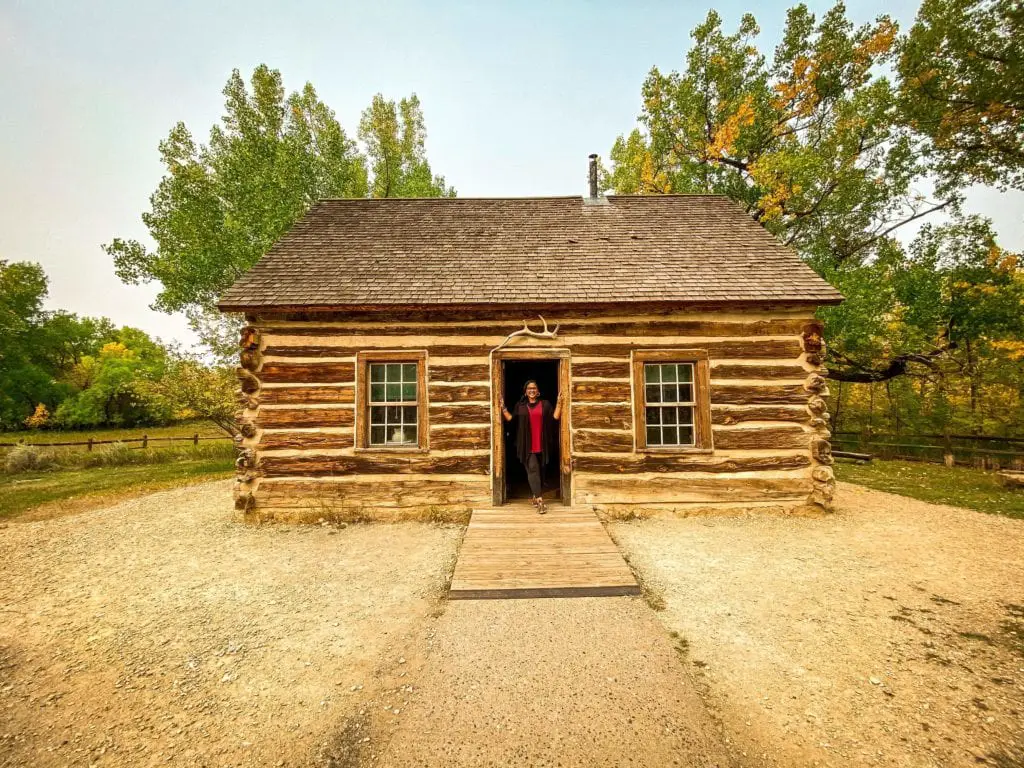 Capitol Reef National Park
Capitol Reef is certainly one that belongs on our list of the best national park vacations without crowds. It is one of the "Mighty 5" national parks in Utah. It is often overlooked for it's neighbor, Bryce Canyon. Capitol Reef has so much to offer, from magnificent hikes to petroglyphs and plenty of wildlife. It's also one of our favorite places to camp in the national parks. Capitol Reef is a certified dark sky park so you will have lots of great opportunities to view the stars and even catch a glimpse of the Milky Way. Don't leave this park off your list of national parks to visit while in Utah.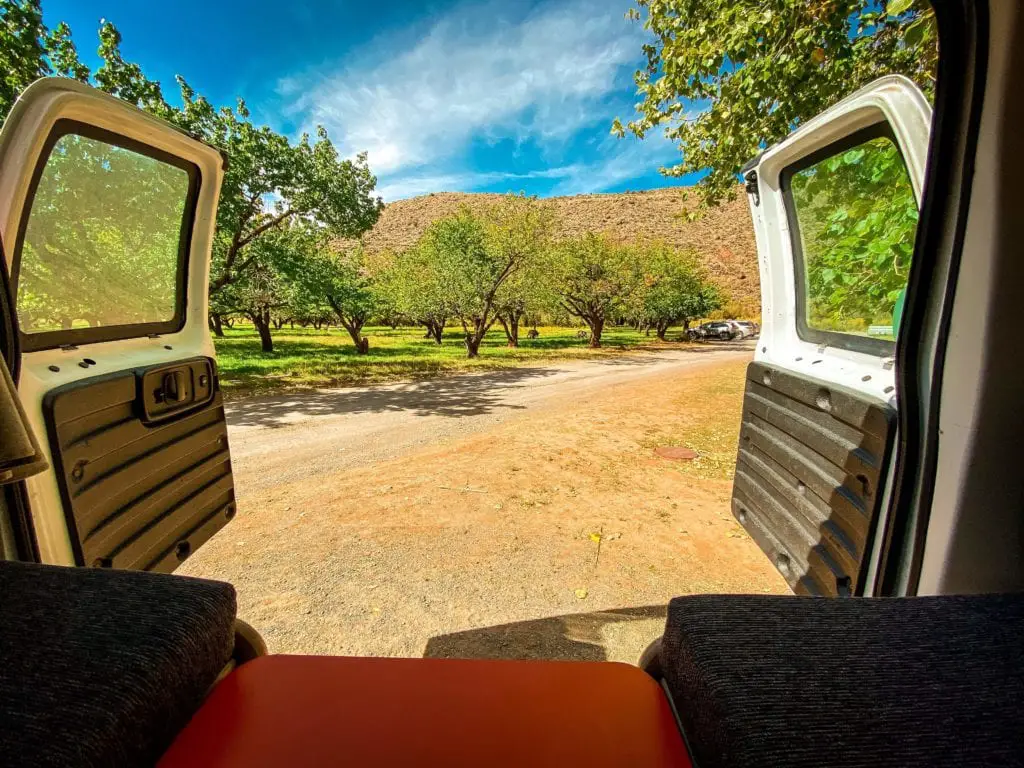 Great Sand Dunes National Park and Preserve
Great Sand Dunes appears like a mirage on the Colorado landscape. You are driving along and suddenly you see them. The dunes are popular among locals but are a hidden gem. I love the national parks and I had never heard of Great Sand Dunes. It was such a pleasant surprise. There are such wide open spaces here, you will have many opportunities to be crowd free. You can climb the dunes but remember not to wear open toes shoes, the hot sand can burn your feet. You can also stay late into the night and enjoy the stars and even catch the Milky Way if you are lucky, like we were.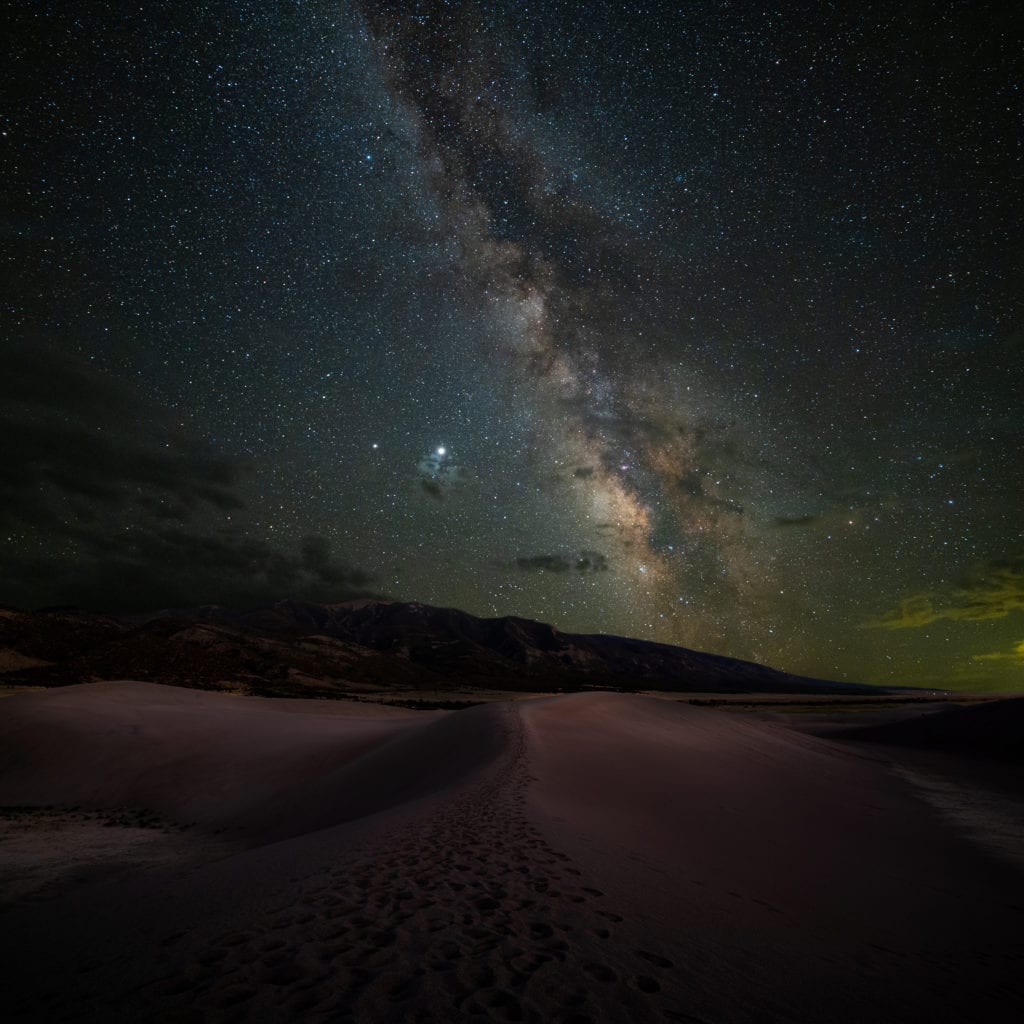 Wind Cave National Park
Next on the list is a great little park nestled in South Dakota just north of Hot Springs. Wind Cave National Park is very unique. We enjoyed experiencing the very cold air coming out of the natural entrance to the cave. One of our favorite things to do was the scenic drive, which is on a well maintained dirt road. We got to see a wolf, bison, wild turkey, prairie dogs and deer. This park is a great addition to your South Dakota trip. It is certainly at the top of the list of the best national park vacations without crowds.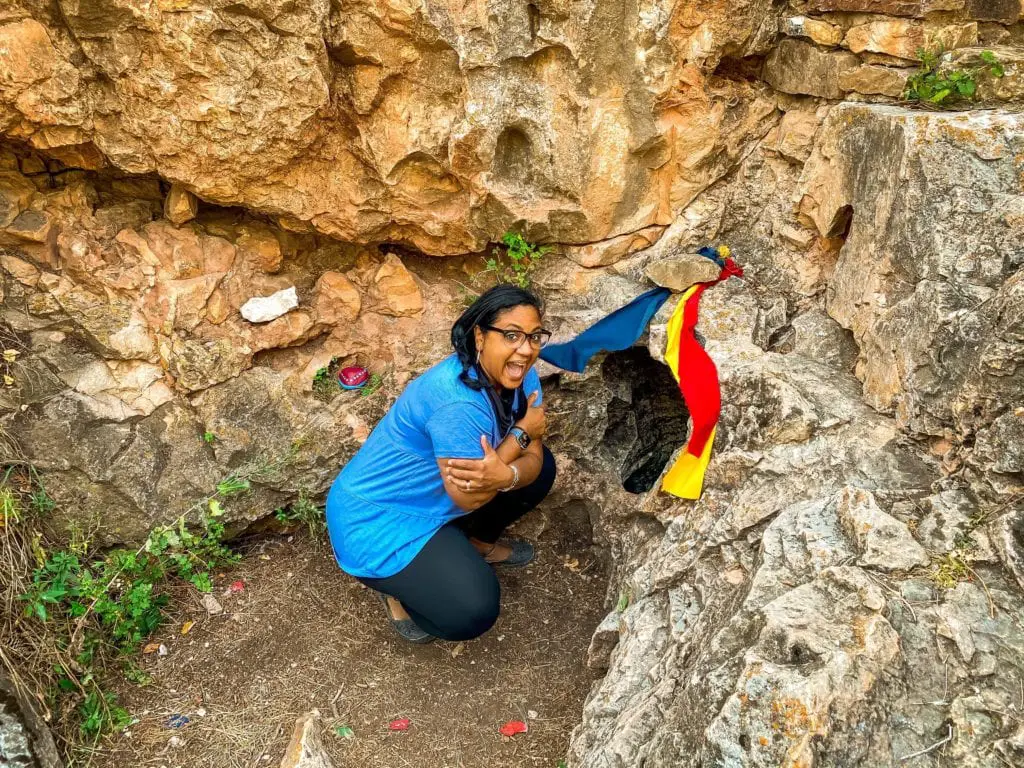 Joshua Tree National Park
This park is located in California near Palm Springs in TwentyNine Palms. It is one of our favorites. It gets overlooked because of it's location. The other complaint from this park is that people don't see the Joshua Trees when they come in from the south entrance. It is usually about 45 minutes before you enter the area where are they are abundant. There is so much to see and do at this amazing park. We did some short hikes as well as climb up to Skull Rock. The scenic drive is certainly worth the ride. You will also have the opportunity to see the stars at this park with just a bit of light pollution coming from Palm Springs. The crowds are few and the views are plenty at Joshua Tree National Park.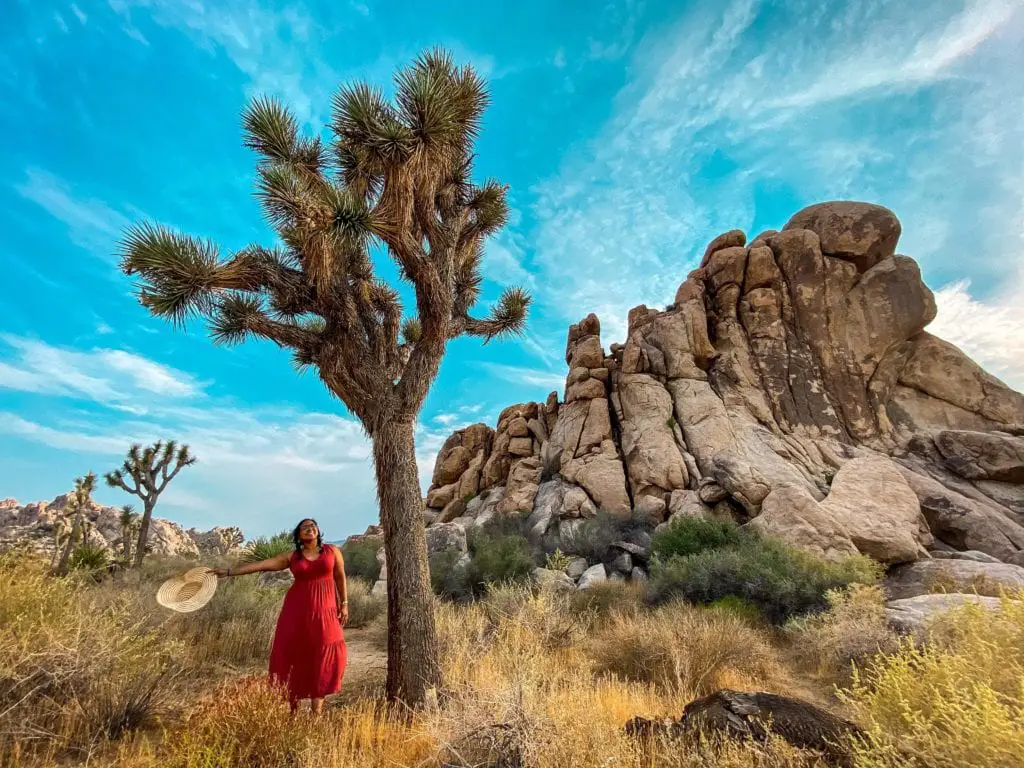 Death Valley National Park
If you are visiting Joshua Tree you will also want to visit Death Valley National Park. We would not recommend visiting in the summer time. Death Valley has a lot of diverse landscape, you will not only visit the lowest point in North America (Badwater Basin) but you will also see sand dunes and salt flats as well as the beautiful sloping mountainside with vibrant colored soil at Artist's Drive. Be mindful of your health on your visit to Death Valley and be sure to bring lots of water and some food with you. You will also want to make sure you have enough fuel to get around. There is a gas station located in the park where you can get gas before heading back out of the park.
Petrified Forest National Park
Petrified Forest National Park was a surprise to us. We stayed in a wigwam in nearby Holbrook, Arizona the night before and did not know what to expect at this park. The scenic drive in this gorgeous park also serves as the road to each scenic overlook. You will also come across several hikes along the way. We were shocked at how few people we encountered in the park. It certainly earned it's spot on the list of the best national park vacations without crowds.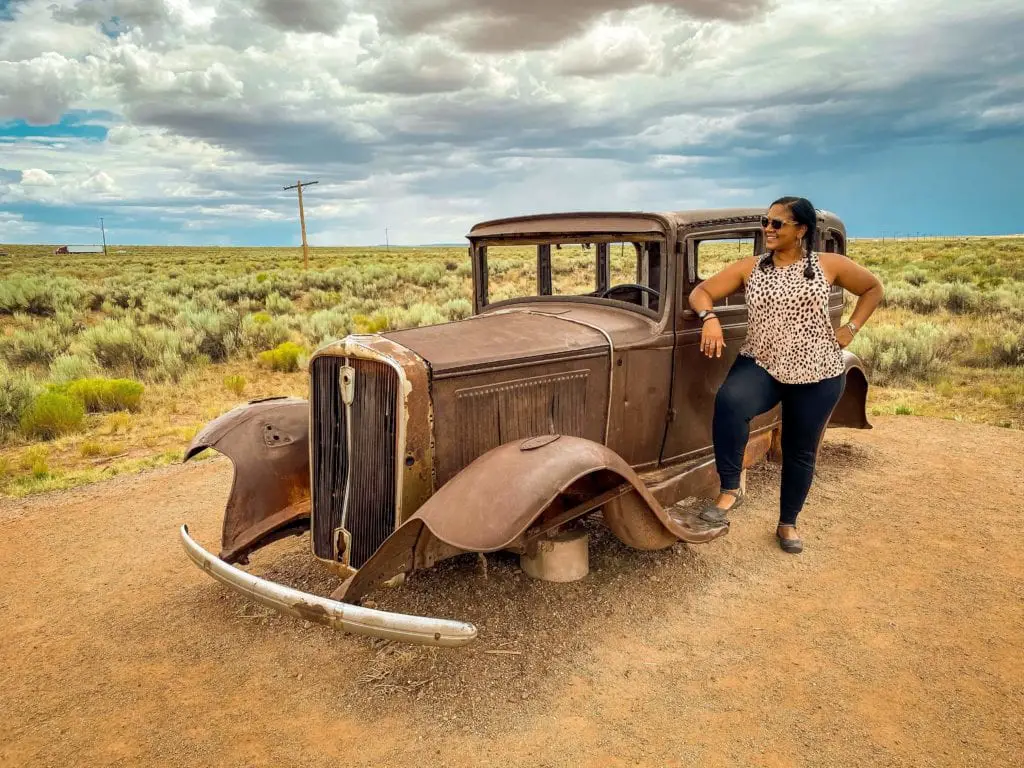 Pinnacles National Park
This park is a baby national park, it was added to the park service in 2013. It is located near Salinas Valley in Central California. It about 80 miles southeast of San Jose. Because it is so new to the park system, not many know about it. It protects the mountainous area near Soledad. It is also the best place to see a California Condor. If you love rock climbing, this is the park for you. The east gate has the only campground facilities in the park but you will find even less crowds at the west gate.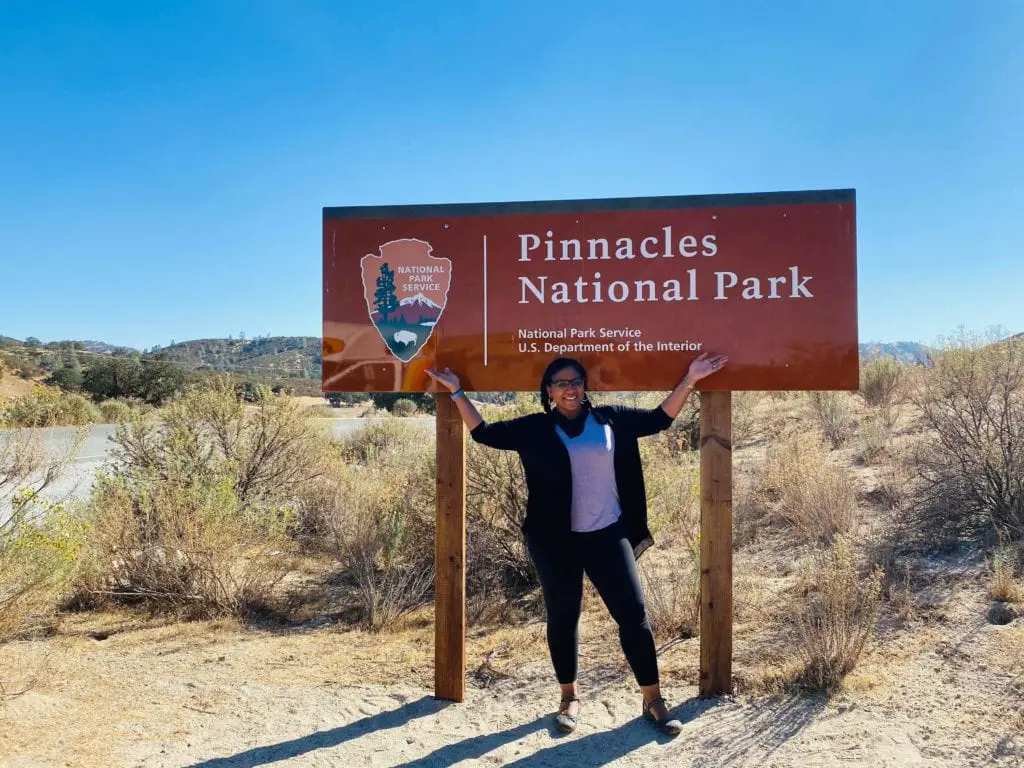 Canyonlands National Park
Canyonlands is another of the "Mighty 5" parks in Utah. It is also the other park (besides Capitol Reef) that gets left off of most Utah travel itineraries. Canyonlands is rich with activities. You can hike, bike, rock climb or just take in the views from the scenic drive. It is truly amazing how few people we encountered on this trip. There are also camping facilities here. This park is near Dead Horse Point State Park, which is also worth a visit as long as you are in the area for Canyonlands. These are both great parks that earned their spot on the best crowd free national parks.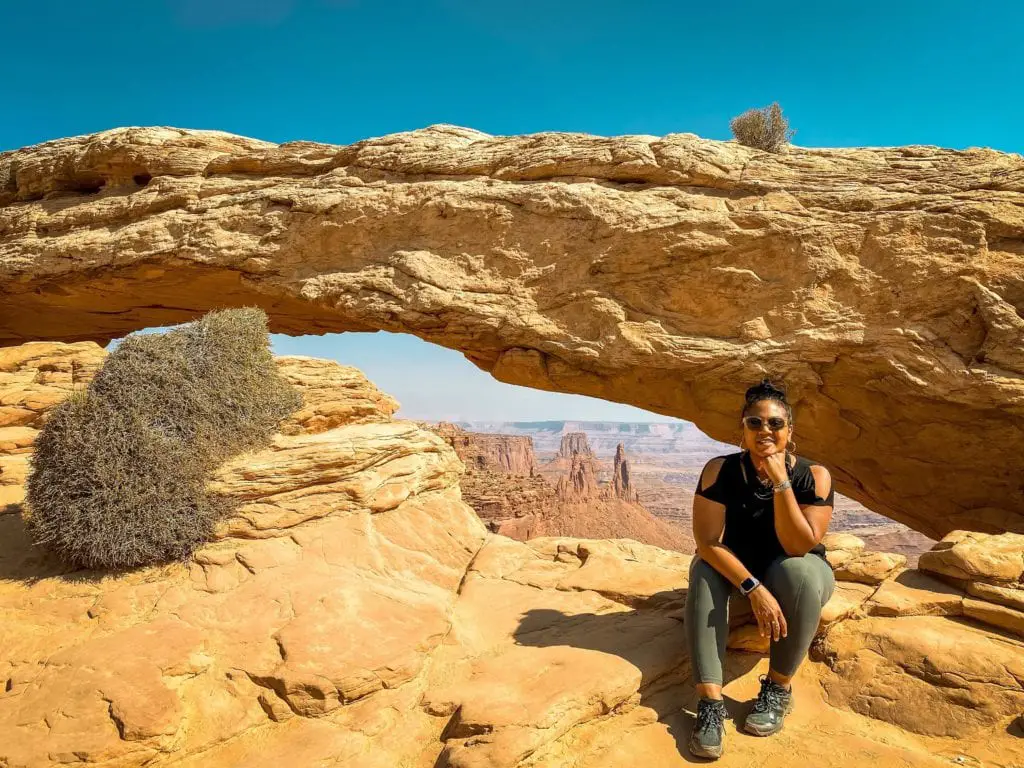 Arches National Park
Hear me out, I know this park is jam packed all the time. You're thinking we're crazy for putting on the list of best crowd free national parks, but we have a plan. We were able to fully enjoy this park, crowd free. How did we do it? We camped here! The park is so popular that it closes around 10am most days in the summer. Once they close the gate, it remains closed until the early afternoon. Those who came in early go straight to Devils Garden. You have the rest of the park to yourself. If you are not camping at this park, plan to arrive early, before they close the gates in the morning and stay in the front of the park. Most people go straight to the back and work their way to the front. If you work in the other direction, from front to back, it'll be crowd free.