Mighty Five National Parks Road Trip in Utah Itinerary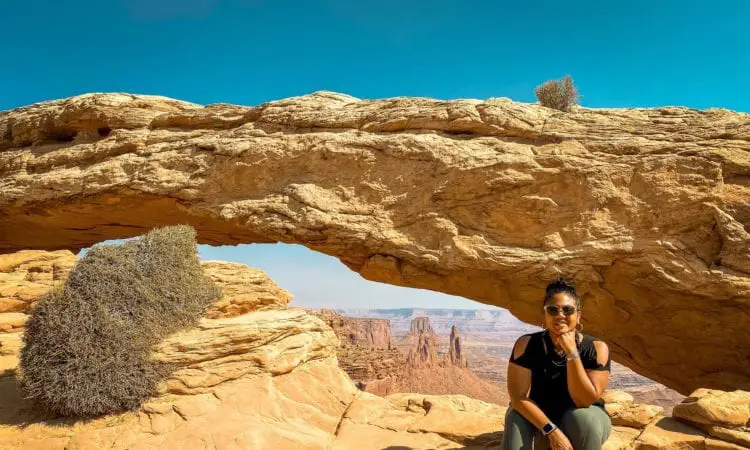 Mesa Arch in Canyonlands
Grounded Life Travel is supported by its audience. When you purchase through links on our site, we may earn an affiliate commission.As an Amazon Associate I earn from qualifying purchases. List of everything we use in our travels.
We recently embarked on a Mighty Five National Parks Road Trip in Utah (itinerary). This road trip showed us the best Utah has to offer outdoors. Utah is home to some of the most scenic national parks in the United States. The Mighty Five consists of Canyonlands, Arches, Bryce Canyon, Capitol Reef and Zion national parks. We traveled by camper van to each of these parks exploring everything they have to offer. We camped in two parks and camped just outside the other three. This trip is ideal for hikers, photographers and adventure seekers.
Mighty Five Travel Tips
The Mighty Five can be found in southern Utah. If you plan to do this Mighty Five National Parks road trip in Utah itinerary we suggest you plan your trip in April/May or September/October for the best weather. The summers are very hot and are extremely crowded. Keep in mind these parks are very popular so plan your lodging in advance. Bring a refillable water bottle with you to be sure to stay hydrated, you will find many places along the way to refill. But most importantly have fun and heed all warnings at the parks.
Canyonlands
This awesome park is often overlooked for the more popular nearby Arches. You will find Canyonlands not far from Moab, Utah. This can be your base for exploring two of the Mighty Five parks. The best place to explore is the Island in the Sky district. It is split into two distinct areas, the overlooks, scenic drives and short hikes a the area below the mesa which you can access through the White Rim Road. The most popular attraction is Mesa Arch, it is a short hike from the parking lot. You won't want to miss the aptly named Grand View Point, it is the cream of the crop as far as viewpoints in Canyonlands. There is so much to see in this park, you'll want to set aside a whole day to fully experience this park.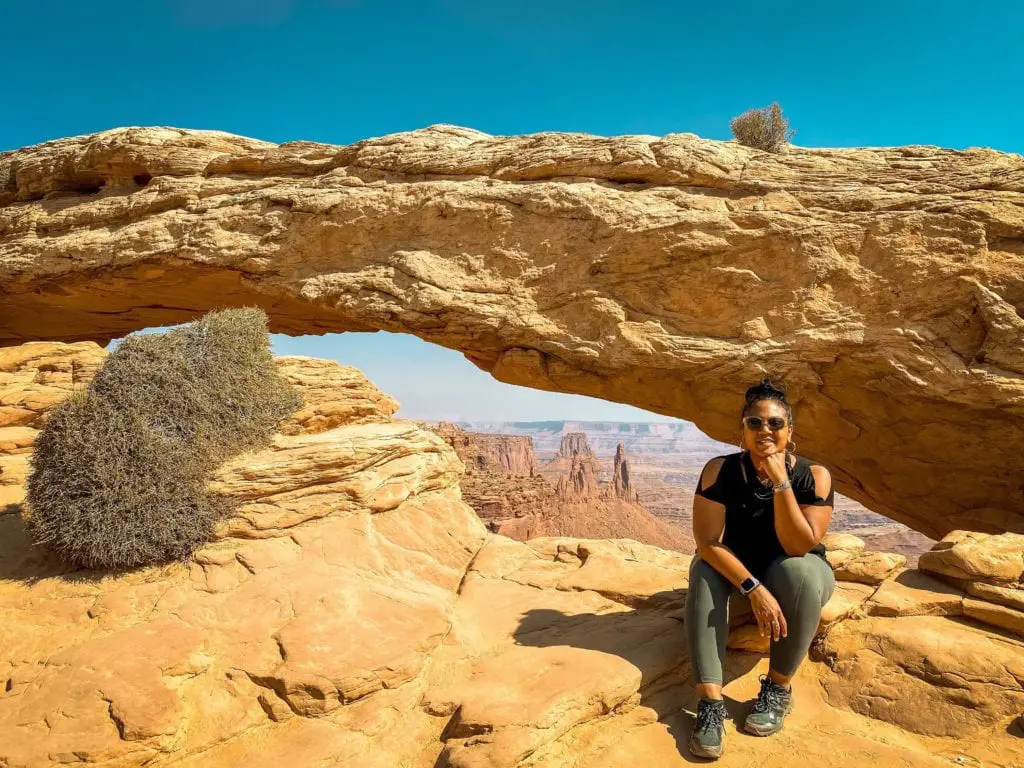 Arches
Arches National Park is home to one of the most recognized icons of Utah, Delicate Arch. It's what everyone wants to see. The hike up to the arch is not the easiest but it is totally worth the effort. If you have mobility issues you can still catch a glimpse of the famous arch from the lower viewpoint, no hiking involved. Devils Garden Campground was one of our favorite campgrounds inside a national park. It was perfect for stargazing and easy access to all the attractions. This park is very busy, it is best to arrive first thing in the morning before they close the park for the afternoon. Be sure to start with the Scenic Drive to truly take in all this park has to offer. There are many short hikes in this park. You will not leave disappointed. You will want a full day at this park but we took two, it was worth it.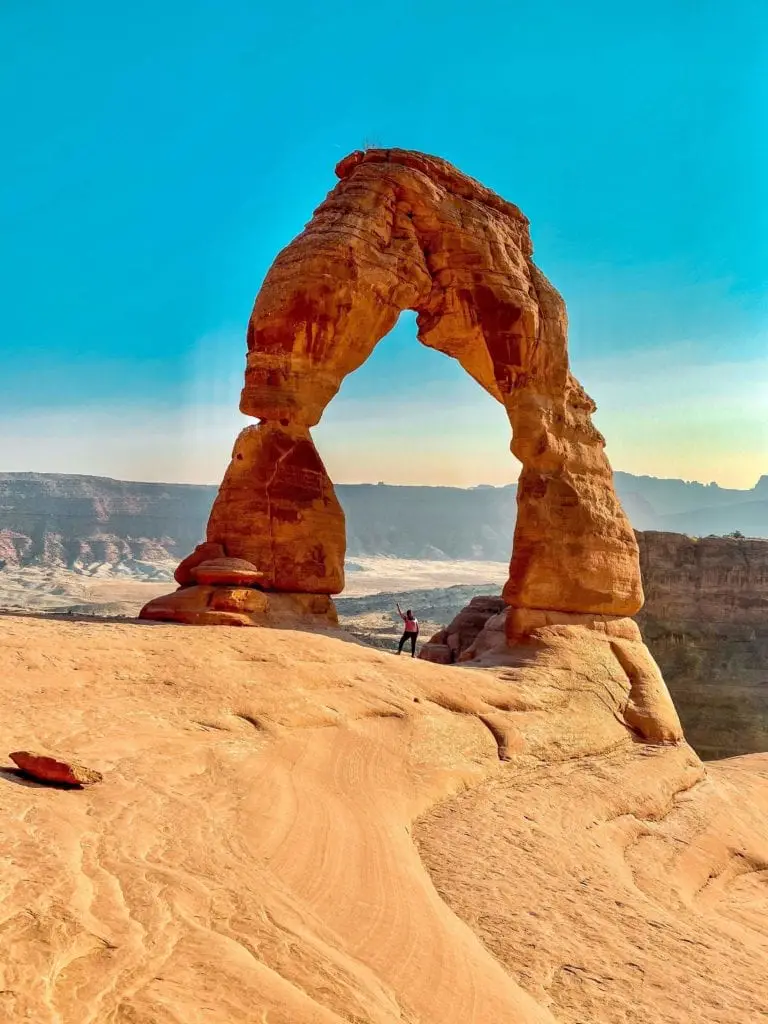 Capitol Reef
When I tell people we added Capitol Reef to our Mighty Five National Parks road trip in Utah Itinerary they are surprised. It's shocking how many people don't even bother with this hidden gem. It is nestled between Canyonlands and Bryce Canyon. We reserved a camping spot in Fruita Campground at this park and boy were we amazed. This has to be the best kept secret in the National Park Service. The campground is built into the orchard at Fruita District. There are many great hikes in this park, Cassidy Arch is likely the most popular. Don't forget to grab a pie and some lunch at the Gifford House. You will want to spend at least a half day at this park but a full day will give you the opportunity to hike some of the trails and truly enjoy all this park has to offer.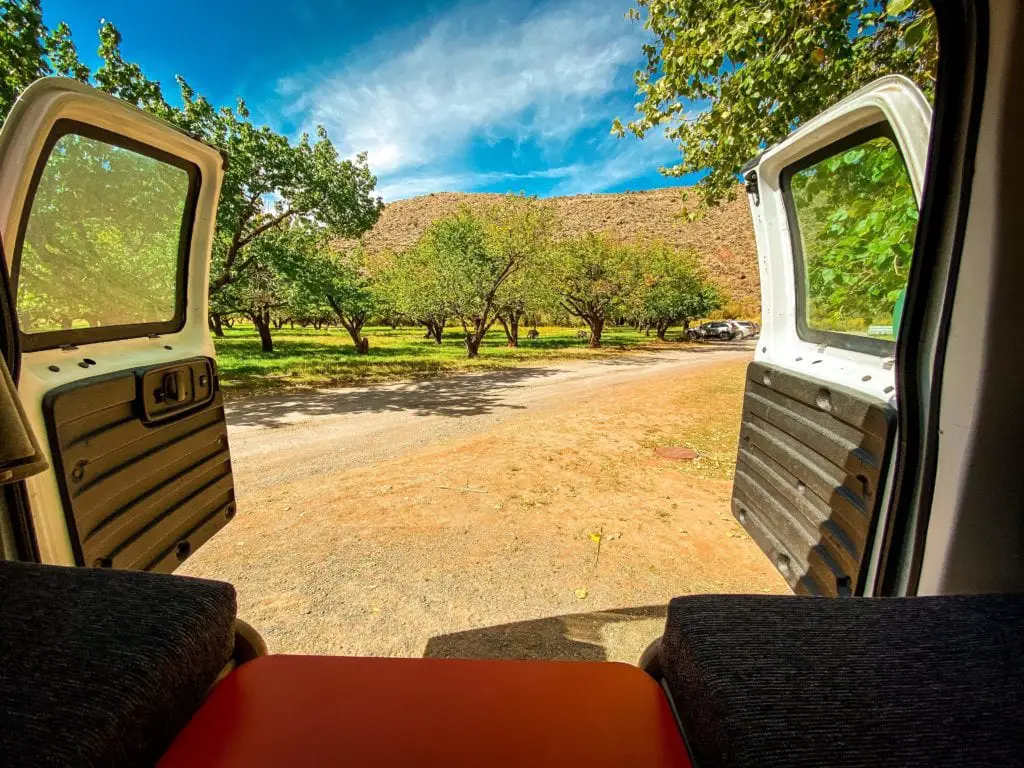 Bryce Canyon
The enjoyment for Bryce Canyon starts before you even arrive. You will likely arrive via State Route 12, which is best known as Highway 12, an All American Road. It is one of the most scenic roads in America. You will arrive to Bryce Canyon with a smile on your face from all the beauty you have seen. Bryce Canyon is known for the famous hoodoos, the structures you'll see at the overlooks. If you don't like hiking, this is a great park for you. Most of the the sites can easily be seen from overlooks that only require a short walk from the parking lot. You don't even have to drive, you can simply take the shuttle bus from viewpoint to viewpoint. You can spend a half day at this park and feel like you have seen most, if not all of it. You can pair this park with a visit to Capitol Reef for a full day. This park can not be left off your Mighty Five national parks road trip in Utah itinerary.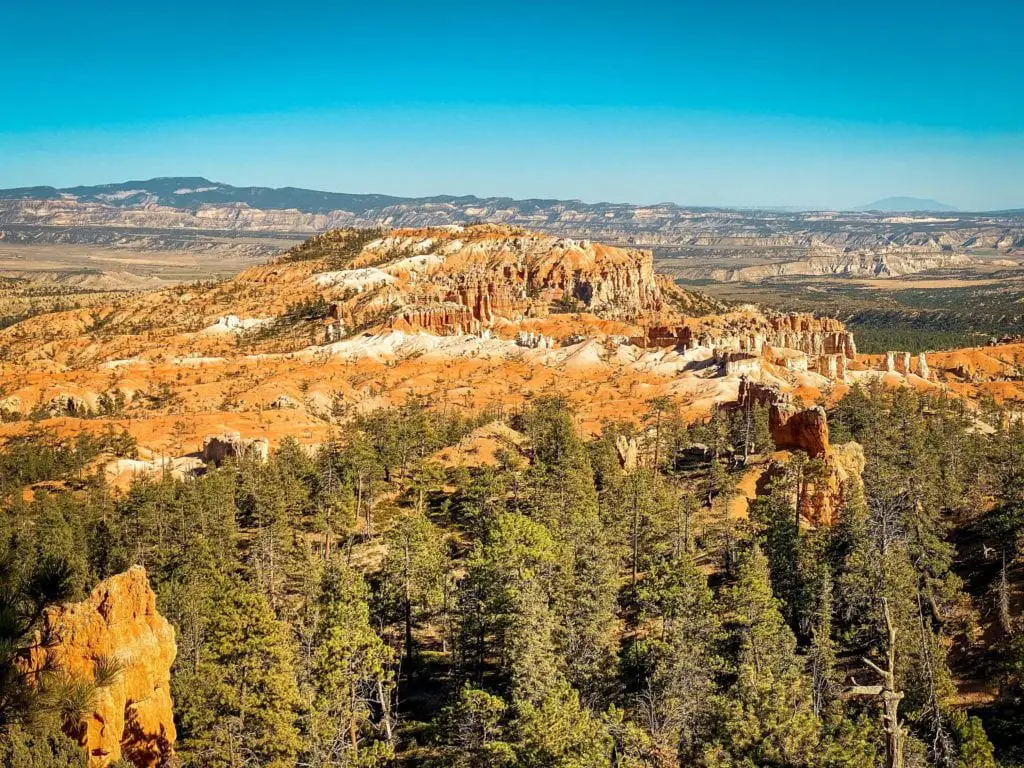 Zion
Zion is the most visited national park of the Mighty Five national parks road trip in Utah (itinerary). You can easily see why it is popular. The Narrows is the most popular attraction at this park. If you plan to hike the Narrows be sure to visit the Zion Outfitters before heading into the park. You will need proper gear before hiking the Narrows as well as the forecast, as the Narrows is more prone to flooding some days. The other popular hike is Angels Landing, you can go all the way up or to the chains. Keep in mind this hike is dangerous and if you are afraid of heights (like me) you will not like this hike, at all! My favorite hike in Zion is Emerald Pools trail, it's a 2.9 mile (round trip) hike that will give you beautiful scenery as you make your way to the Emerald Pools. You will want at least one full day to truly enjoy this park.
Mighty Five National Parks Road Trip in Utah Itinerary
As you can see a Mighty Five National Parks road trip in Utah Itinerary would be a great vacation. You can start your trip in Moab and work your way down this list like we did or you can fly into Las Vegas and drive to Zion, working your way back to Canyonlands. The Mighty Five have a lot to offer. You will not be disappointed in a Mighty Five National Parks road trip.
Tags :
national parks
utah