6 Things You Need To See At Canyonlands National Park
Grounded Life Travel is supported by its audience. When you purchase through links on our site, we may earn an affiliate commission.As an Amazon Associate I earn from qualifying purchases. List of everything we use in our travels.
Canyonlands Overview
Canyonlands is one of the Mighty 5 in Utah. It is not far from Arches National Park and Moab. The park covered over 300,000 acres of colorful canyons, mesas, buttes, fins, arches and spires. The park is divided up into 3 districts. It is best to focus on just one district in this park. You can easily do the scenice drive from the main entrance gate. If you are planning to visit Arches and any other Utah parks it would be best to purchase the America the Beautiful park pass. We camped at Dead Horse Point State Park but there are many hotels and campgrounds in Moab.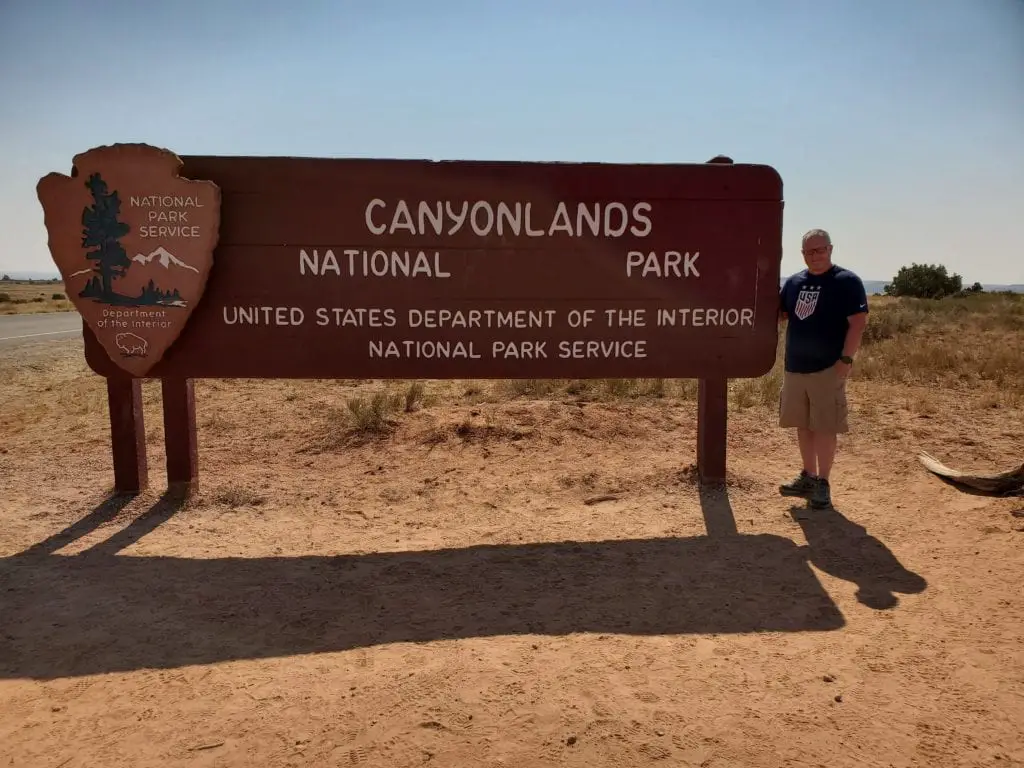 Island In The Sky
This district is the closest to Arches and Moab. It is the easiest way to get a good taste of Canyonlands. The scenic drive to Island in the Sky will lead you to the best viewpoints in the park. The Needles and Maze districts are only accessible with a four wheel drive vehicle. You can also access this area via a boat ride. The following are the best places to stop in the Island in the Sky district.
Shafer Trail Overlook
This is the first overlook you will encounter in Island in the Sky. Shafer trail is an off road drive over twisty roads that wind down into the canyon. The road exits at Moab. If you have a 4 wheel drive vehicle you can do this fun drive. You can also rent a 4 wheel drive vehicle or do a tour. These are easily done from Moab. From the overlook you can see the trail clearly and may even spot some of the tours or individuals driving the trail.
Mesa Arch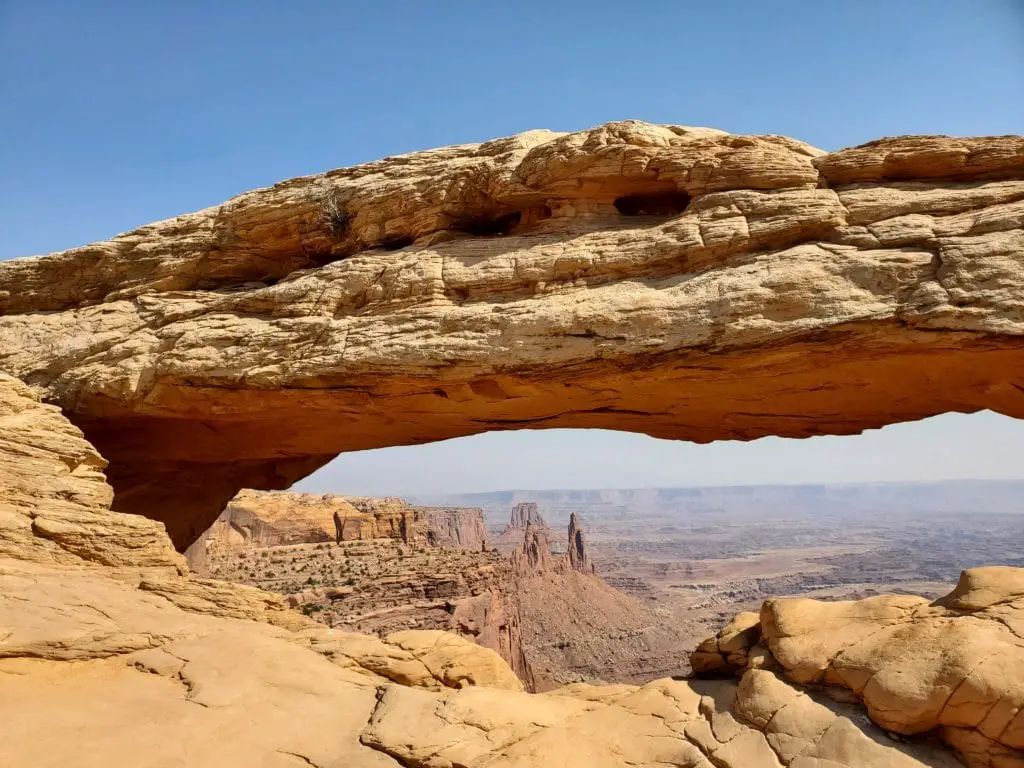 If you have been to Arches National Park before your visit to Canyonlands you may be tempted to pass on this short hike to the arch. I would recommend you don't skip this one. It's worth the hike to get a fabulous view and to see this special arch. The most popular time to see this arch is sunrise. If you plan to take pictures at sunrise be prepared to arrive very early and stake out your spot with all the other photographers. Be advised, the parking lot at the trailhead is fairly small, you may have to circle or get creative with your parking to stay off the road.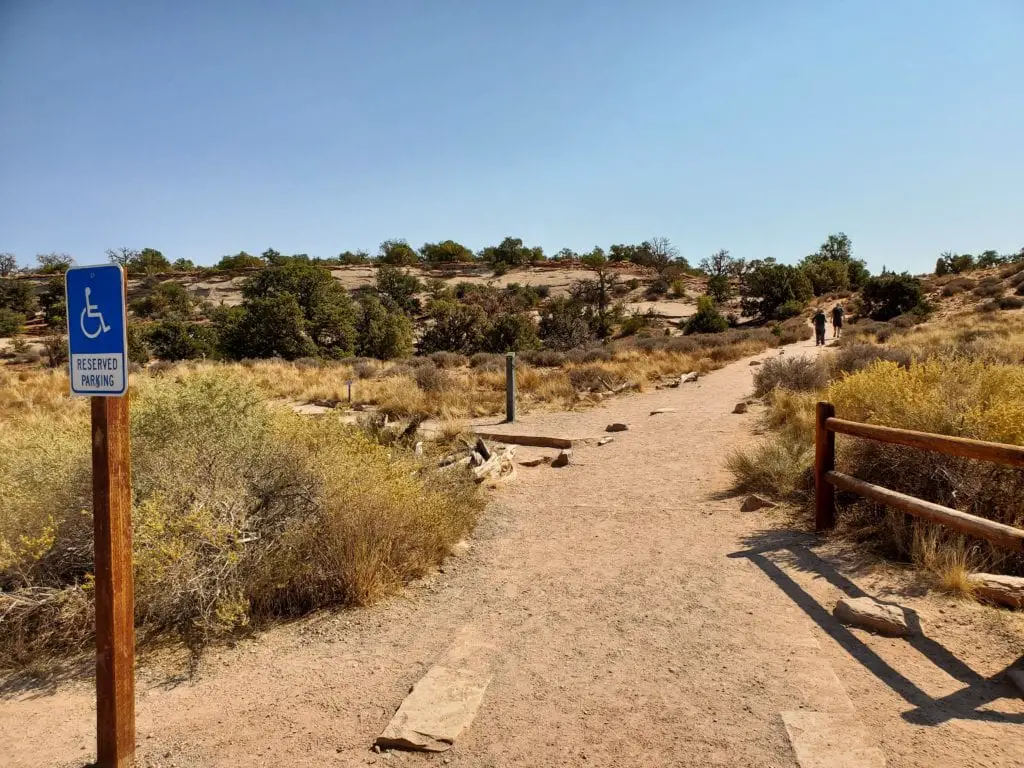 Buck Canyon Overlook
We almost zipped past this overlook thinking it may be the same as Grand View Point but we are glad we did. Yes, it ended up being very similiar but was also more private, not as many people around. We could enjoy the view quietly and take in the vistas. We ended up sitting here for a bit all alone before anyone pulled up. If you are tight on time, you can skip it but if you have a little extra time, give this overlook a shot.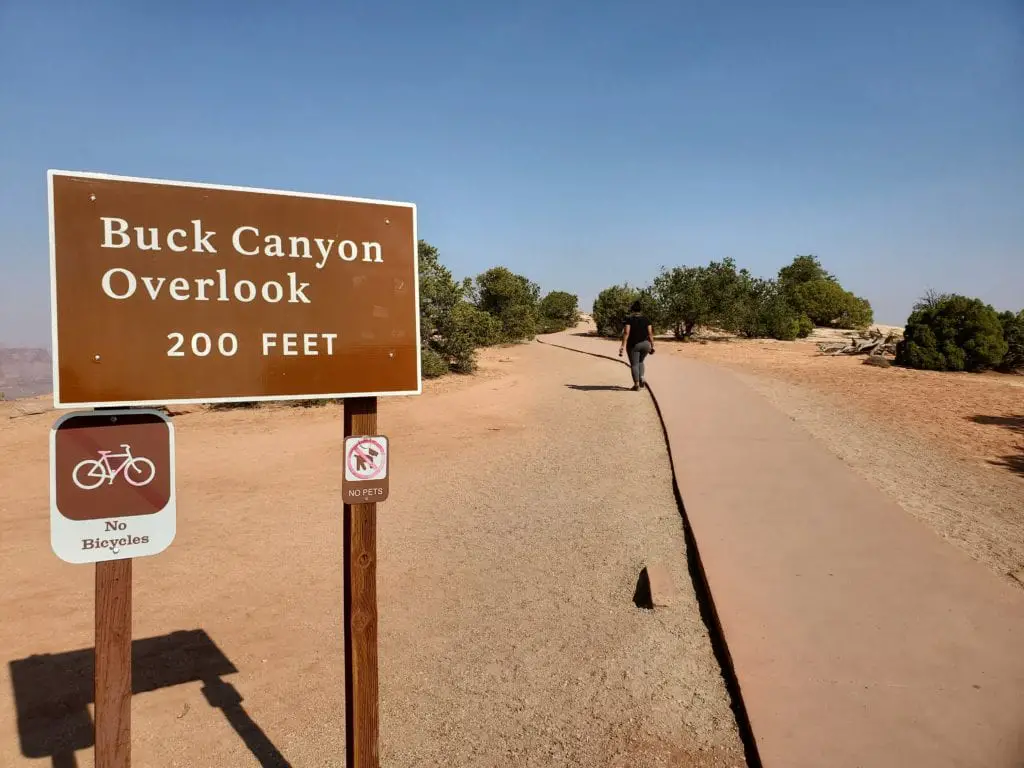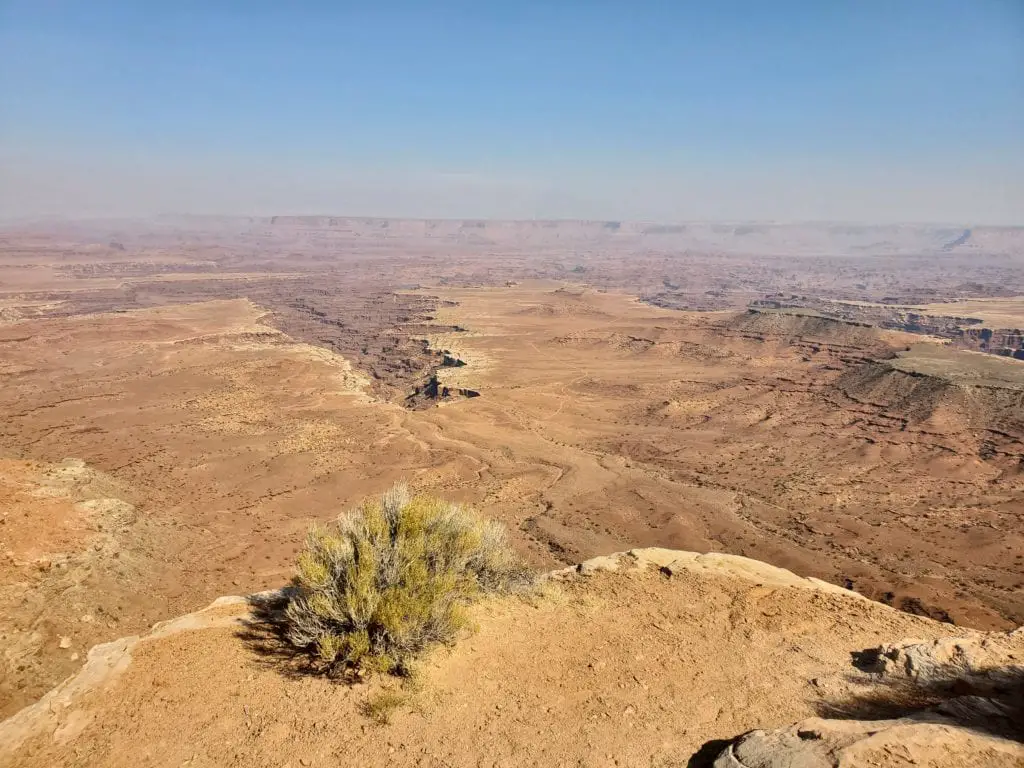 Grand View Point
The parking area at Grand View Point is larger than the one at Mesa Arch but it fills up quickly. The main viewpoint is not far from the parking area. You'll be treated with stunning vistas at 6,080 ft elevation out over the canyon. You can see the Needles district in the distance as well as the sharp walls all around. If you are up to a bit more walking you can take one of several hikes around the rim. There are also great photo opportunities at this view point. You can truly appreciate why they gave this view point the name of grand, it is very impressive.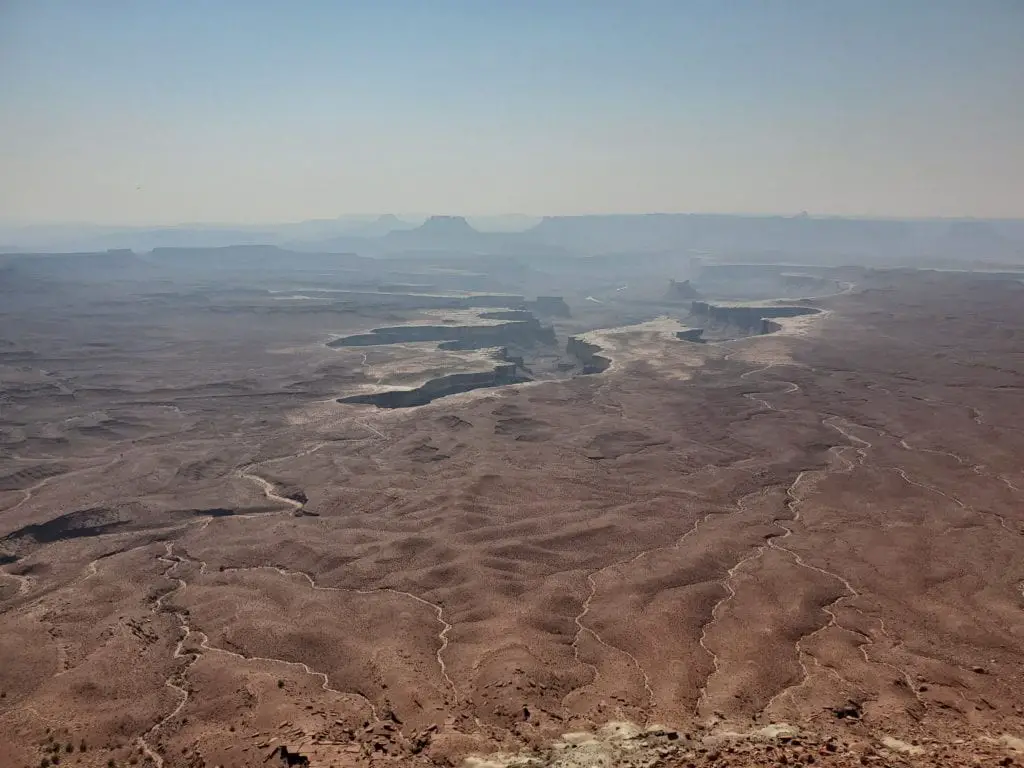 Whale Rock and Upheavel Dome
On your way to Upheavel Dome, be sure to stop off at Whale Rock. It's exactly what you think, a ginormous rock shaped like a whale. If you are up to hiking you can hike up to the "blow hole" and get an amazing view of the surrounding area. The Whale Rock hike is 1 mile and should take about an hour. You can also just do a short walk from the parking area and take pictures of the whole "whale". From Whale Rock we drove down to Upheavel Dome. This was a bit later into our day in Canyonlands and we were not up a hike but this is a lovely area to enjoy.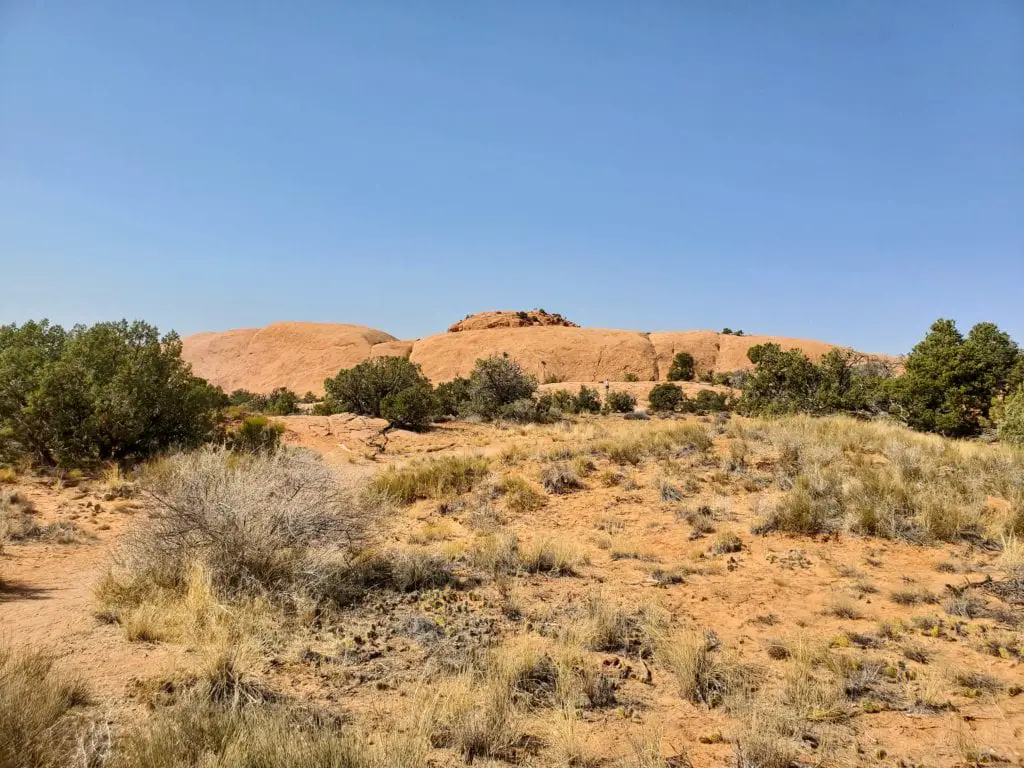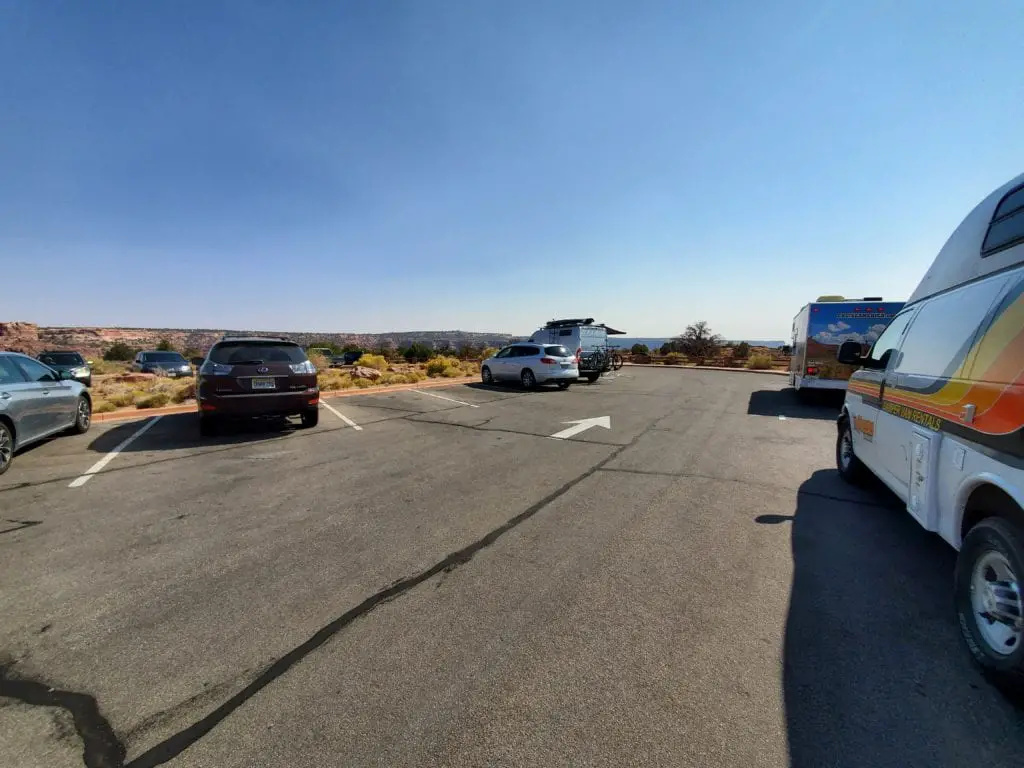 Green River Overlook
Our last stop on our way out of the park was at Green River Overlook. This is a great place to actually see the power of water. We originally stopped at this overlook to have some lunch. When we wrapped up our meal we took a walk out to the overlook. The first thing you will see is the large butte. There are many others in the distance. The Green River divides the Island in the Sky from the Maze district in Canyonlands. It ultimately joins up with the Colorado River about 20 miles from this overlook area.
Tags :
canyonlands
national parks
utah