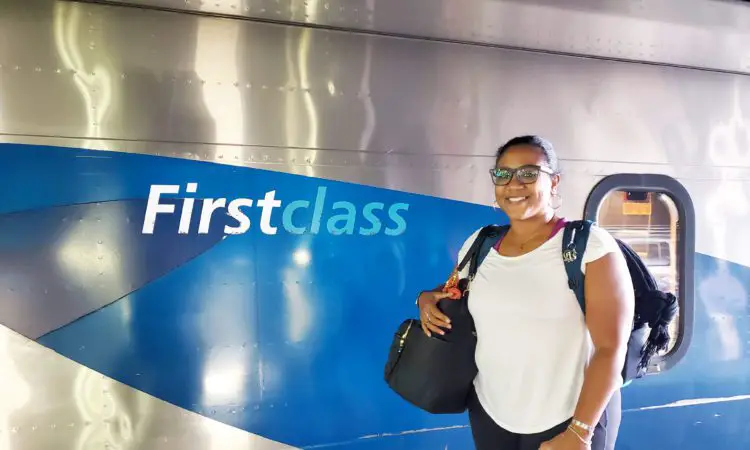 Grounded Life Travel is supported by its audience. When you purchase through links on our site, we may earn an affiliate commission.As an Amazon Associate I earn from qualifying purchases. List of everything we use in our travels.
Amtrak has a new service, we'll explain it and show you how to use Amtrak Bidup. Bidup is a way to bid for an upgrade from coach to business and premium services. It is available four days before your trip. You will receive an email notification if your trip has availability to upgrade. The Bidup process is simple, you click the tab in the email you receive. From there the system will tell you what premium upgrades you qualify for with your current ticket. You put in a bid and wait. Amtrak can notify you up to two hours before your trip. Bidup is different than discounts and coupons you can use with Amtrak.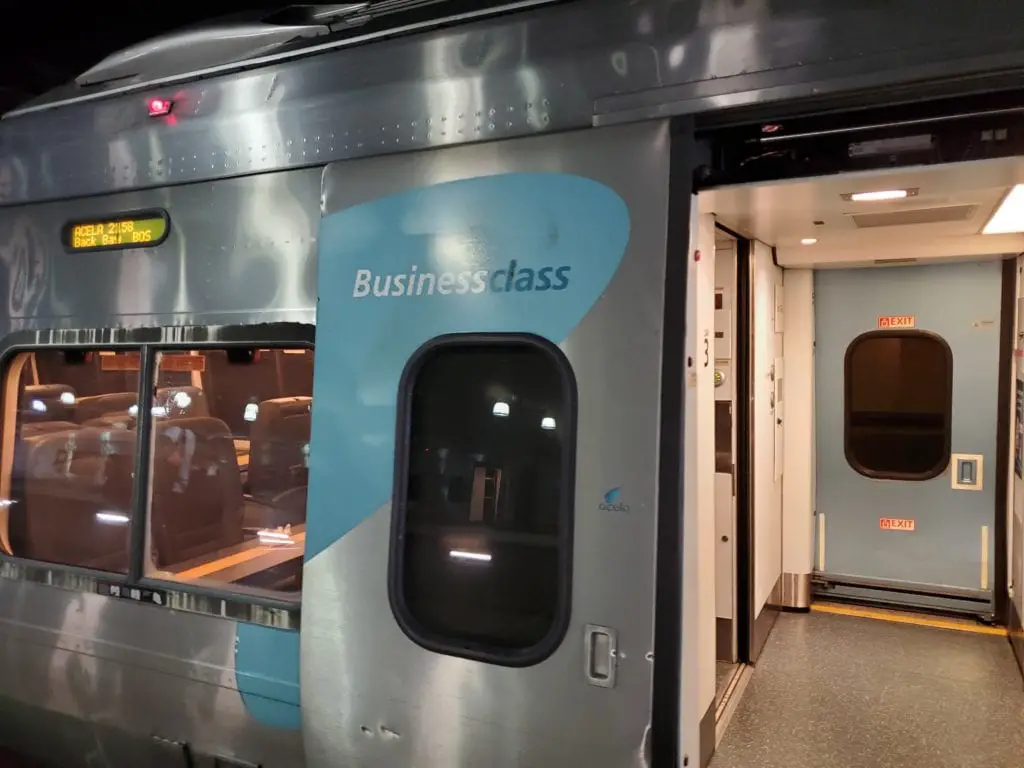 How Do You Bid On Amtrak?
If you have an existing reservation on Amtrak, you can simply visit Amtrak.com/bidup. From there you will be able to see what premium upgrades are available to you. Most bidups are available on corridor trains (Northeast) and Acela from Business Class to First Class. Once you see what is available you can place a bid for your preferred upgrade option. Amtrak will give you suggested bids but it's completely up to you. They will not charge you unless you win the bid. At that point you will receive a new ticket before you board the train. If you change your mind, you can always cancel your bid as long as you have not already been awarded a Bidup.
Can You Upgrade On Amtrak Acela?
Yes, you can use Bidup to upgrade on the Acela. The Acela is a unique train as it only has Business Class and First Class seats available. This is one of the best train routes to use the Bidup program. The Acela has a lot of benefits to all the passengers but the First Class car offers several extras that will make your trip better. With a First Class Acela ticket you get priority boarding, a complimentary meal as well as access to the Metropolitan Lounge. Guest Rewards members receive a 50% point bonus if awarded a First Class Acela upgrade.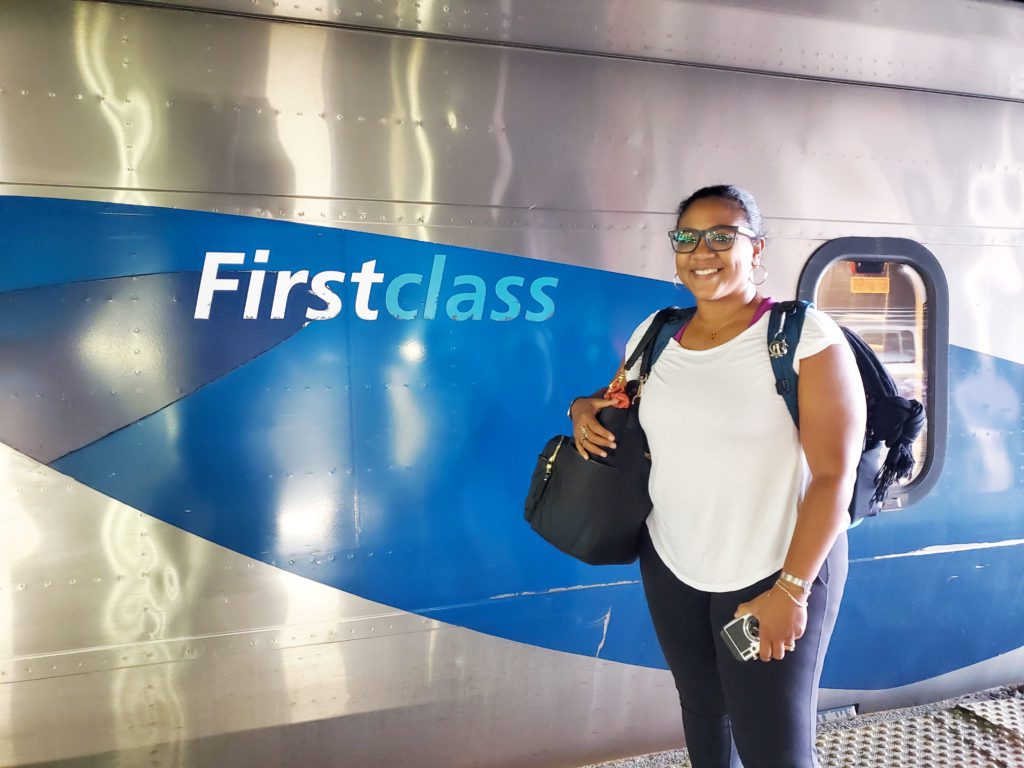 How Much Does It Cost To Upgrade On Amtrak?
The new Amtrak Bidup program does not have a fee. You can simply place your bid but you will not be charges unless you win the bid. Amtrak Executive Vice President and Chief Marketing and Revenue Officer, Roger Harris said they started this program to give an opportunity to more passengers to take advantage of Amtrak's premium services. At this time you can not use Guest Reward points to pay for an upgrade on Bidup, but there is no fee to use the program. If your trip is not eligible for a Bidup, you can check here for additional discounts.
Can I Use Guest Reward Points To Upgrade?
You can not use Guest Reward Points to upgrade using the Bidup program. If you purchased your ticket using Amtrak Guest Reward Points, you will not be able to participate in the Bidup program. Guest Rewards members receive a 25% point bonus if you win your bid to upgrade to Business Class.