Best Amtrak Trips From Washington D.C.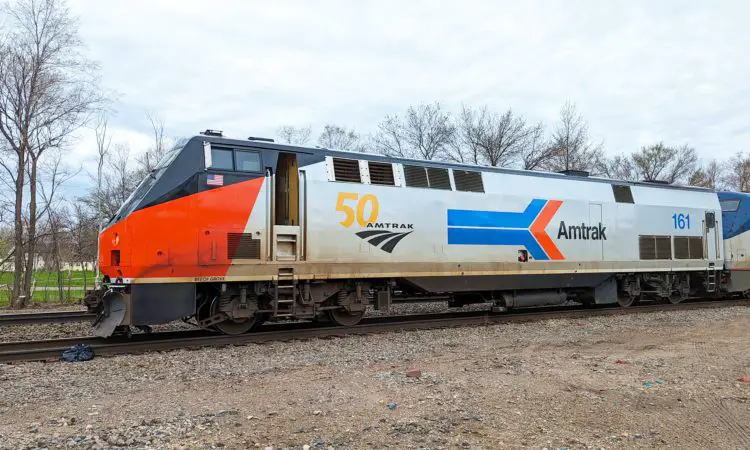 Grounded Life Travel is supported by its audience. When you purchase through links on our site, we may earn an affiliate commission.As an Amazon Associate I earn from qualifying purchases. List of everything we use in our travels.
Washington, D.C. is a major destination for many in America. There is so much to learn about the country's history and the architecture that dots the city is something out of a story book.
There are so many ways to get around the city. Double Decker buses are a great way to see the sites and have a great time doing it in the open air. You can also rent a car or hire a taxi. When you are finished touring this American treasure, you may be looking for alternative ways to travel to other destinations.
Amtrak travels to many major cities around the country. The best destinations from the nation's capital are Chicago, Atlanta, Pittsburgh and Charlotte. How do you get there and what is there to do once you arrive?
Chicago, IL
How to get to Chicago, IL on Amtrak
When you arrive at Washington D.C.'s Union Station you are in for a treat. If it looks like you took a wrong turn and are back at the White House, it's for good reason. This architectural masterpiece was inspired by the angles of the White House and has stood since 1907. It was one of the first great union railroad terminals and is just as important to travel today as it was so long ago.
Your trip from Washington, D.C. to Chicago will take a little over 17.5 hours without any transfers to other trains. This might seem like a long time, but when compared with driving an 11 hour trip, it's worth it. If you drive, you will still need to stop overnight as well as stop for gas and food.
Boarding the train in Washington in the evening, you will be able to enjoy your complimentary dinner and some of the sights before the sun goes down. Make sure you book a roomette or bedroom so that you can sleep while you travel. By the time you wake up, you'll be arriving in Chicago shortly.
It's all about history and views on this scenic route through the nations heartland. See rolling hills and and sweet little communities dot the landscape as you pass through the Potomac Valley, Harper's Ferry, the Allegheny Mountains, the Ohio River Valley, Indiana and into Chicago.
This Superliner ride will be an adventure you will never forget. Equipped with everything from Coach seating to family bedrooms, you can make this trip as luxurious as you want. Bedrooms include beds and a toilet and shower so that you can freshen up before arriving in Chicago. Don't forget your free dining car meal for dinner and breakfast. The menu is diverse and scrumptious and you won't miss that road food one bit.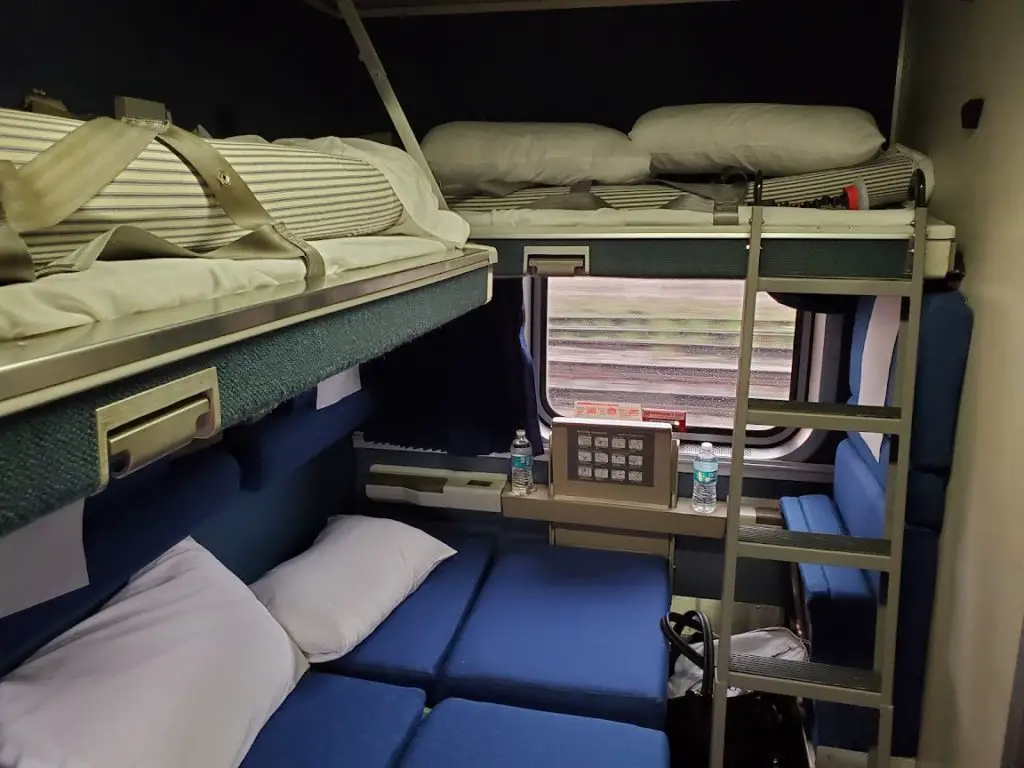 The Amtrak Cardinal is also a way to travel back to Washington, D.C. in comfort when you've done all the things in Chicago. If you want to add to your excursion and just keep riding, the Cardinal runs from Chicago to New York by way of Washington, D.C. Don't miss the magnificent back country scenery of America in its mountains, rushing white water and fantastic forests.
This Superliner train also boasts the Observation car that will give you full view of what is out there to see. Snag a bedroom suite and lie back in your bed as you watch the world pass you. There really is no better way to see the Eastern part of America.
What to do in Chicago, IL
When is Chicago you can maximize your time by staying near the "Miracle Mile". You can walk to Navy Pier, Millennium Park, Michigan Avenue and many other amazing Chicago attractions. For a great tour in history, take a boat tour on the Chicago River. The city views are spectacular and you will learn interesting tidbits about the city's history that are fascinating.
We love to save on admission prices in Chicago by using the all inclusive Go City pass.
The best hotel close to the station is the Hyatt Place in the loop. We also like to stay at the La Quinta. Both are walkable from the station.
Pittsburgh, PA
How to get to Pittsburgh, PA on Amtrak
Getting to Pittsburgh from Washington D.C. has never been more fun. This 7.5 hour trip on the Capitol Limited is a pleasure compared to the 4.5 hours of driving through toll roads, having to fill your tank with gas and stop for food. Embark on your journey in the nations Capitol and land in a city rich with history and intrigue.
The luxurious, fully equipped for your every whim, Capitol Limited will get you to Pittsburgh in utmost style and comfort. You won't need a sleeper car for this trip, but if you choose to have privacy, it is available and will give you the privacy you crave with a wonderful view.
What to do in Pittsburgh, PA
Pittsburgh is full of things that entertain. If you are sports fanatic, you've come to the right place. The Pirates, Penguins and Steelers will make you a fan if you already aren't for the three World Champion teams in baseball. hockey and football. The museums are impeccable. Visit the Carnegie Museum of Art or the Andy Warhol Museum for two world class art institutions. If you want to do something out of the ordinary, take a ride on Pittsburgh's historic cable car for an astounding view of the city and its three rivers.
Atlanta, GA
How to get to Atlanta, GA on Amtrak
Your trip from Washington, D.C. to Atlanta will be just over 14 hours, leaving in the evening. It is best to reserve a roomette or bedroom for this trip for the most comfortable accommodations, but a coach isn't a bad way to travel if you want a more economical choice. Because the coach seats do recline, it is possible to still get a good night's sleep in coach. If you were driving this route the time accrued would be 10.5 hours. With all the stopping that is required on a road trip, you will probably save no time. In fact it would be a much longer trip with a night's stay, adding approximately nine more hours to your trip.
The Amtrak Crescent is a train that travels from New Orleans all the way to New York. Washington is the mid point in this train line and will get you to Atlanta quickly. You'll see some of the best scenery out of your window as the old and new south pass you by.
What to do in Atlanta, GA
If you are going to Atlanta for pleasure, you will have a multitude of activities to choose from. Not far from the Amtrak station you'll find The Georgia Aquarium, The World of Coke and Centennial Olympic Park. If you want to venture out a little, visit the M.L.K., Jr. National Historic Park or get some exercise on the Atlanta Beltline. Atlanta has so much history and intriguing sights to see, you'll want a week to get it all in!
Charlotte, NC
How to get to Charlotte, NC on Amtrak
Washington, D.C. to Charlotte is a great day trip that will have you to your destination before bedtime. This nine hour and forty-five minute trip has two trains daily leaving from Washington, D.C.
The Amtrak Carolinian is the train that will get you to this beautiful destination in the south. Expect to see the rolling hills of the Piedmont as well as glimpses of the Appalachian Mountains that run south to North Georgia. Take a Business Class or Coach Class seat. However, from both you will have a ride that is comfortable and exciting.
What to do in Charlotte, NC
Have an high activity adventure when you get to Charlotte, taking advantage of the U.S. National Whitewater Center. Choose from over 30 land and whitewater activities that will get your adenaline pumping. After, take a Segway tour of Historic Uptown Charlotte and see some of the major sights of Charlotte that includes the Bechtler Museum of Modern Art, the Mint Museum, and the Gantt Center. Lastly, enjoy a stroll at the 7th Street Public Market and taste merchant wines, delectable treats and other artisan crafts and arts.
Taking Amtrak from Washington D.C. can give you a plethora of choice for adventure and fun. With comfortable accommodations, fantastic scenery and a chance to either unwind or get some work done, this is the perfect way to get to a destination.