Best Amtrak Trips From Charlotte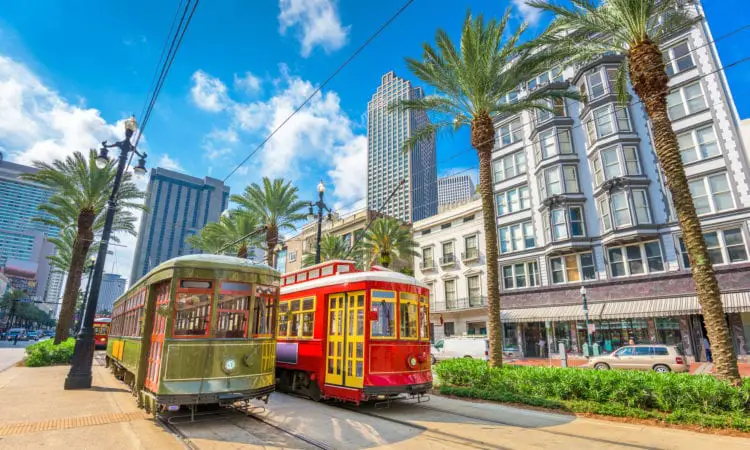 Grounded Life Travel is supported by its audience. When you purchase through links on our site, we may earn an affiliate commission.As an Amazon Associate I earn from qualifying purchases. List of everything we use in our travels.
There is so much to see in America. So many amazing cities dot the landscape of this beautiful country. It is almost impossible to see it all in one lifetime. However, we can try!
Watching the incredible rolling hills, gorgeous lakes, sky high mountaintops and sleepy valley towns flash by your window is a fabulous way to get from one destination to another and there's no better way to accomplish this than by train.
Amtrak is America's chosen way to travel by train. With over 500 destination and 30 routes in 46 states throughout the country, chances are you'll find the perfect way to get to where you're going in comfort and style.
Charlotte has one of those Amtrak routes that can get you to virtually anywhere on the east coast. If you have a major east coast destination, you can get there from Charlotte and see some of the best landscapes in the country. These best Amtrak trips from Charlotte can be an enjoyable adventure that you'll want to repeat again and again.
Atlanta
How to get to Atlanta on Amtrak
Getting to Atlanta from Charlotte on Amtrak is really a no brainer if you are comparing it to driving. With gas prices soaring and the down time taken away by having to concentrate on the road, taking Amtrak is a viable and enjoyable choice. Your drive time from Charlotte to Atlanta is 3 hours and 50 minutes. However, with stops for gas and food, you can add another hour to your trip. Taking the Crescent from Charlotte to Atlanta is a fantastic alternative.
When you book your ticket from Charlotte to Atlanta, you will be riding the Crescent. The Crescent is a comfortable train that includes roomettes and bedrooms so that you can stretch out and relax with privacy. However, you won't have a lot of time to do so as the Crescent will get you to your destination quickly, stopping at six different stations in 5 hours and 50 minutes. This is a longer travel time than driving, but if you count the relaxation or work productivity you won't be missing, it's worth it!
What To Do In Atlanta
If you are going to Atlanta for pleasure, you will have a multitude of activities to choose from. Not far from the Amtrak station you'll find The Georgia Aquarium, The World of Coke and Centennial Olympic Park. If you want to venture out a little, visit the M.L.K., Jr. National Historic Park or get some exercise on the Atlanta Beltline. Atlanta has so much history and intriguing sights to see, you'll want a week to get it all in!
New Orleans
How to get to New Orleans on Amtrak
Traveling from Charlotte to New Orleans with Amtrak is easier and more convenient than driving. The trek by train is a little over 19 hours long, however, it is shorter than driving when you factor in eating and sleeping.
Although the Crescent from Charlotte to New Orleans departs at 2:55 a.m., if you get a roomette, you can sleep through much of the trip. A roomette has two comfortable seats, two beds, outlets and a fold-down table and a sink. Settle in and get a good night's sleep. When you awake you will be almost halfway through your trip. Enjoy the scenery as you dine for your included breakfast, then you can get some work done in your roomette.
You may also choose to use this time to just watching America go by. The most exciting aspect of the trip from Charlotte to New Orleans is the stretch across Lake Pontchartrain, the longest rail bridge over water in America. At just under six miles long, this passage over the lake marks the end of your trip from Charlotte to New Orleans.
What To Do In New Orleans
Once you get to New Orleans, you're in for a treat for all senses. Get your tastebuds ready because New Orleans has some of the most unique and tasty cuisine on the planet. Take a stroll down Bourbon Street in the French Quarter and stop at any of the establishments for a bowl of gumbo, a beignet or a hurricane, depending on what kind of night you're looking to experience.
Take one of the five streetcar routes and see the city. Travel down St. Charles Avenue and gaze at the large antebellum homes that line the Spanish moss laden, live oak streets. Additionally, the Canal Street line can take you to some of the most hauntingly beautiful cemeteries in America. Take the Riverfront line and shop until your heart's content at the French Market and Canal Place.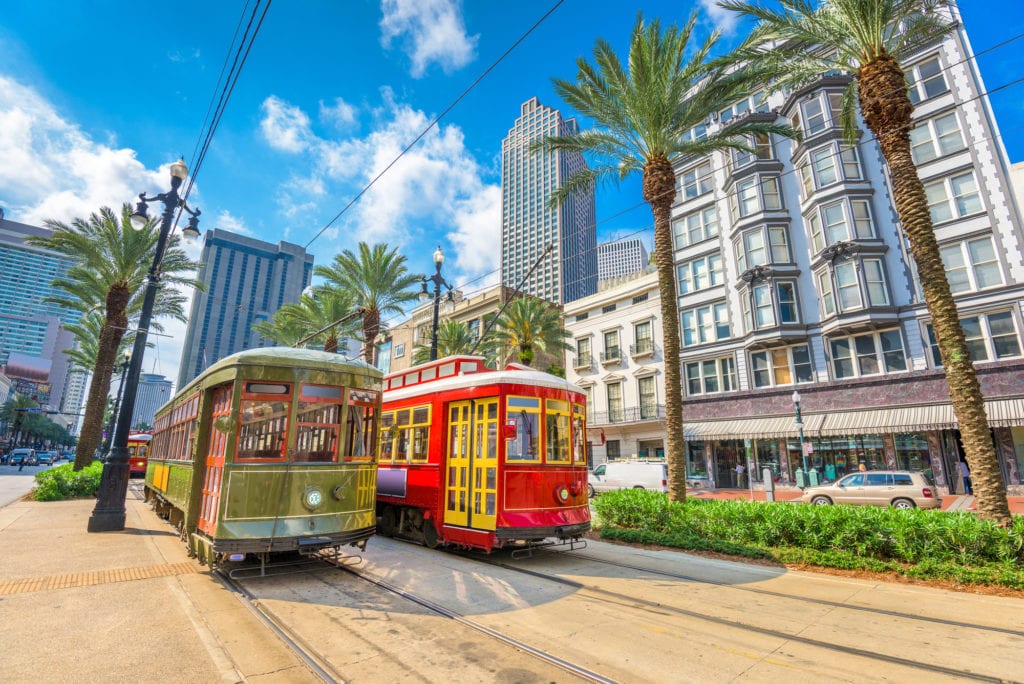 Washington D.C.
How to get to Washington D.C. on Amtrak
Your trip from Charlotte to Washington, D.C., will take around 9 hours to complete as compared to around 6 hours driving time. There are two trains that leave the Charlotte Station once a day. The Crescent will be coming from New Orleans, making a stop in Charlotte to continue to Washington D.C. The Carolinian begins in Charlotte and ends in New York City.
The Crescent has Charlotte as a stop on its way to Washington D.C. from New Orleans. Therefore, there is a chance it could be late. Make sure you plan this into your schedule in case there are delays. However, if the Crescent is on time it will be about an hour faster than its counterpart, the Carolinian. The Crescent also has a dining car to enjoy fresh prepared meals as opposed to the snacks on the cafe car of the Carolinian.
In contrast, the Carolinian is also more economical. You can save up to 30 percent by booking a Carolinian train over the Crescent. If you are looking to save money and don't mind bringing your own food, you can substantially save on your tickets by booking with the Carolinian.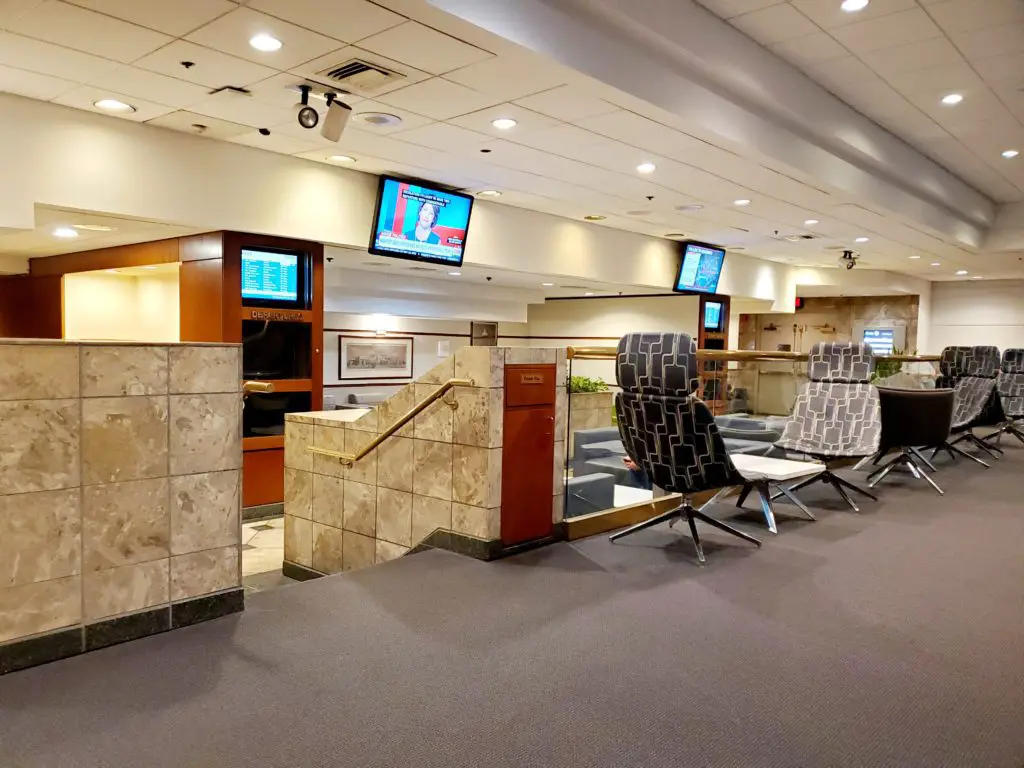 What To Do In Washington D.C.
Washington D.C. is a wonderland of history and architecture. If seeing America's most valued and iconic sites is on your bucket list, then you have come to the right place. See the sights by foot, bike, Segway or double decker bus. Visit the museums and historical sites by day, or enjoy the stunning display of city lights by night. Take a guided tour, or do it yourself. However you decide to see the Lincoln Memorial, the Smithsonian, the U.S. Capitol and the White House is up to you. However, you can't see all of these and much more in one day. Take a week and enjoy it all!
Raleigh
How to get to Raleigh on Amtrak
There are two trains that travel from Charlotte to Raleigh everyday. Your trip will take an average of around five hours on either the Carolinian or the Piedmont routes. This is a picturesque part of the country and you will travel through the piedmont of North Carolina.
The Carolinian runs from Charlotte to Raleigh once a day and takes a little over three hours to get there. Compared to driving time of 2.5 hours, a train trip is almost a no brainer. There are nine stops on this route before arriving at Raleigh's state of the art Union Station. You can select Business Class when booking your ticket and enjoy free beverages and extra legroom. However, with this short trip, coach probably suffices in most cases.
Alternatively, the Piedmont, an Amtrak train unique to North Carolina, also runs from Charlotte to Raleigh three times a day. The Piedmont stops in seven cities and takes about the same time as the Carolinian to run its route. Coach class is the only class offered on the Piedmont, yet it still has comfortable seats, large windows and all the tech amenities of the Carolinian. Unlike the Carolinian, the Piedmont offers vending machines as opposed to the dining car that the Carolinian offers.
What To Do In Raleigh
Once in Raleigh, head to Fayetteville Street to find the heart of the city. From restaurants and, bars to galleries and shops, Fayetteville street attracts tourists and natives alike for a great day or night out on the town. If you are into breweries and their craft beers, take the minibus and its five hour brewery tour, exposing you to some of the best beer in the south.
You can also explore the art scene and the great museums that Raleigh features. The North Carolina Museum of Natural Sciences and the Marbles Kid's Museum are great places to visit. If you love art, try the North Carolina Museum of Art and see its vast array of indoor and outdoor displays.
The Amtrak trains that run from Charlotte can introduce you to a world of travel that you may have not previously thought was an option. Taking a train to get to your destination from Charlotte can not only make you more productive, but can enrich your life by exploring the country in an exciting new way.