Best Amtrak Trips From Pittsburgh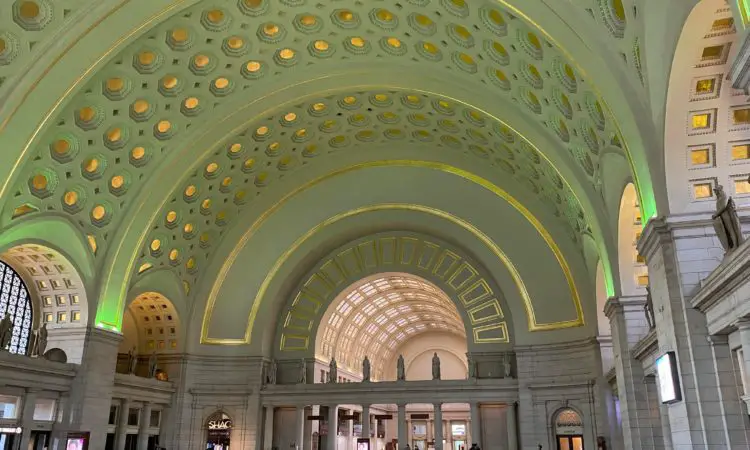 Grounded Life Travel is supported by its audience. When you purchase through links on our site, we may earn an affiliate commission.As an Amazon Associate I earn from qualifying purchases. List of everything we use in our travels.
The home of football fanatics and "the Golden Triangle" is a place everyone should visit to get in some sight seeing and relaxation. Come to Pittsburgh to see one of their four outrageously successful sports teams or take a trip down one of the three rivers that flow through the city. Don't leave the city without taking the Duquesne Incline Railway that will takes you 400 feet up in an 1877 cable car to the top of Mount Washington. Now, that's a view!
There are four notable places that you may want to travel to near the "Steel City", if you want to have a special experience riding the rails. Amtrak has routes running from Pitttsburgh to four cities that beg to be explored. Washington, D.C., Harrisburg, Philadelphia and Chicago are major cities that have the entertainment, history and adventure that you crave.
Washington D.C.
How to get to Washington, D.C. from Pittsburgh
Your journey from Pittsburg to Washington D.C. will be filled with the sights of rolling hills, historic places and forest covered mountain tops. Nix the driving idea and go for a train ride that will take you 7 hours and 45 minutes instead of the drive that includes toll fees, gas stops and traffic. This can be an experience that you might want to replicate going from city to city.
Hop on the Capitol Limited at Union Station in Pittsburg and ride the rails as you enjoy the scenery on this Superliner that has all the comforts you could ask for. If you want a place to rest and take a nap, reserve a roomette or a bedroom and have the place to yourself. Have hot meals brought to your room and enjoy your own toilet if in a bedroom. If you like mingling with other guests, grab a snack and head to the Observation Car for the best seat on the train to see America pass you by.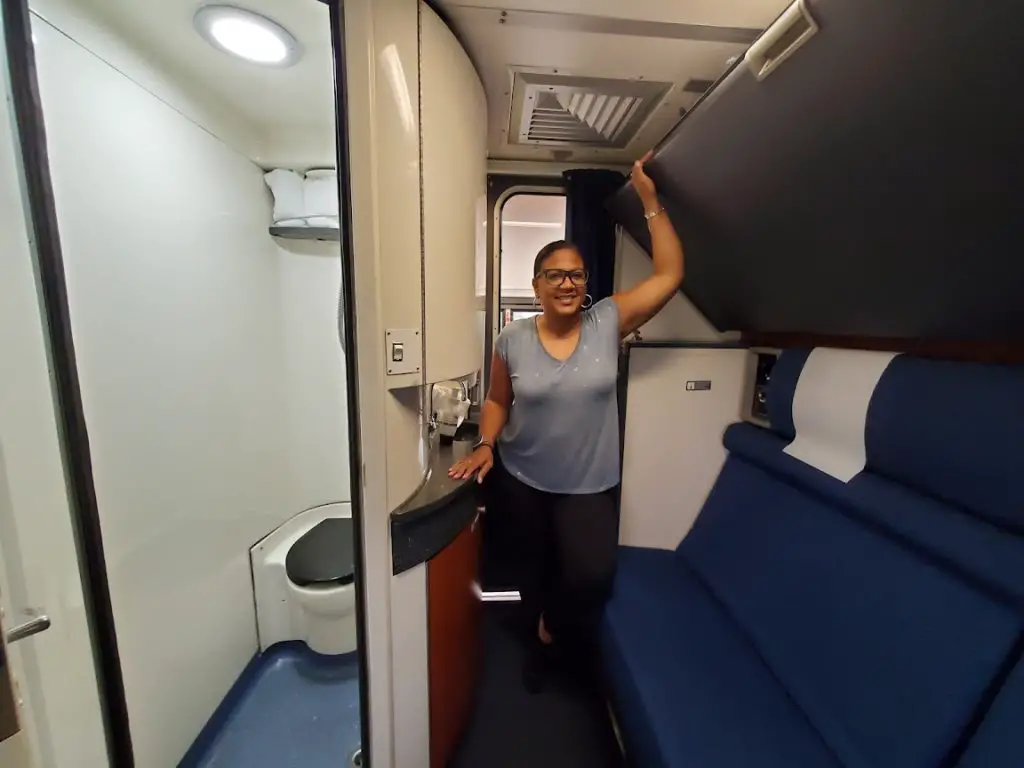 What to do in Washington, D.C.
As you probably know, there is never a shortage of things to do in America's capital city. If you stand in the middle of the National Mall, there is nothing like being surrounded by America's most iconic sights. Filled with history, they are all begging to be explored. The National Museum of American History is a great place to start. Then stroll over to the Lincoln Monument. If you got a ticket, tour the Washington Monument and see the spectacular views from the top.
Harrisburg, PA
How to get to Harrisburg, PA from Pittsburgh
Your tour of Pennsylvania can include an Amtrak ride to the state capital and all that goes with a metropolitan city in a beautiful area. From Pittsburgh to Harrisburg is a quick five hour ride that takes you through Amish country and battlefields of the American Civil War. Enjoy the countryside and relax with your thoughts instead of battling traffic.
The Pennsylvanian is a comfortable train that includes Coach and Business Class seating. Enjoy a Cafe Car, baggage service and free Wifi on board. Seating in business class will be a little more comfortable on the Pennsylvanian and you can enjoy complimentary beverages in this car. If you need the extra silence, try the Quiet Car to focus on that deadline.
What to do in Harrisburg, PA
Whether on business or traveling for pleasure, Harrisburg is a great city to visit. Old architecture and thoughtful city planning make this town walkable and easy to enjoy. Start by taking a stroll by the Susquehanna River to get to know the city a bit. Then explore the exquisitely adorned state capital and all it offers the history buff. Later, take a riverboat cruise and enjoy brunch as you see the sights of this beautiful city.
Philadelphia, PA
How to get to Philadelphia, PA from Pittsburgh
The route from Pittsburgh to Philadelphia is around seven hours long. This is seven hours of enjoying lunch, playing a round of cards with family, reading a book or just mindlessly gazing at the scenery. This beats five hours in the car any day in my book! Start at the Pittsburgh Amtrak Station and ride to the 30th Street Station in Philadelphia. Enjoy the sights of quaint countryside towns like Bedford and Somerset where the views are so picturesque, they would have Norman Rockwell swooning!
The Pennsylvanian is a luxury train with Coach and Business Class seating that is comfortable and reclines for those dozing episodes passengers tend to get from relaxation. . There is free WiFi for everyone on the train to use. They have pretty much thought of everything!
What to do in Philadelphia
Brothers and sisters will show you their love in this city where America got its start. Besides the usual suspects like the Liberty Bell and Independence Hall, visit some of lesser known but just as interesting sights that this city has to offer. If you are looking for something both interesting and creepy, tour the Eastern State Penitentiary and maybe you'll even catch a glimpse of Al Capone himself. See a real war hero when you step aboard the Battleship New Jersey. You can't visit "The City of Brotherly Love" without visiting the Love Sculpture. Stroll around and take a selfie of this iconic landmark in this fun loving city.
Chicago, IL
How to get to Chicago, IL from Pittsburgh
The two hour difference between driving and train travel will be well worth it when going to Chicago from Pittsburgh. Sit back and relax as you see the world go by on this 9 and a half hour excursion. Traveling through sweet midwestern towns and famous university greens are on the docket when traversing this route.
The Capitol Limited is a luxurious Superliner that will change the way you travel. Why lose so much time driving or battling airport security when you could be enjoying the scenery or even sleeping. It really is a no brainer! Book a family bedroom with your children and never worry about their comfort or the comfort of other travelers. With beds, a bathroom and a sink, the trip is bound to be an adventure that your family will always remember.
If there are any drawbacks to the Capitol Limited the only one is that there is no Wifi, therefore a hot spot with data is a good idea to get work done or to stream a movie. However, the Sightseer Lounge is a great place to pass the time, see some scenery and grab a yummy bite to eat.
What to do in Chicago
When in Chicago you can maximize your time by staying near the "Miracle Mile". You can walk to Navy Pier, Millennium Park, Michigan Avenue and many other amazing Chicago attractions. Don't forget the site of the 1893 World's Columbian Exhibition at the world famous Field Museum. For a great tour in history, take a boat tour on the Chicago River. The city views are spectacular and you will learn interesting tidbits about the city's history that are fascinating.
Pittsburg is one of those cities that has an unexpected beauty and history that is exciting to explore. When you are finished touring around, do yourself a huge favor and take one of these recommended routes and discover a whole new world of travel.