A Complete Guide To Seattle King Street Station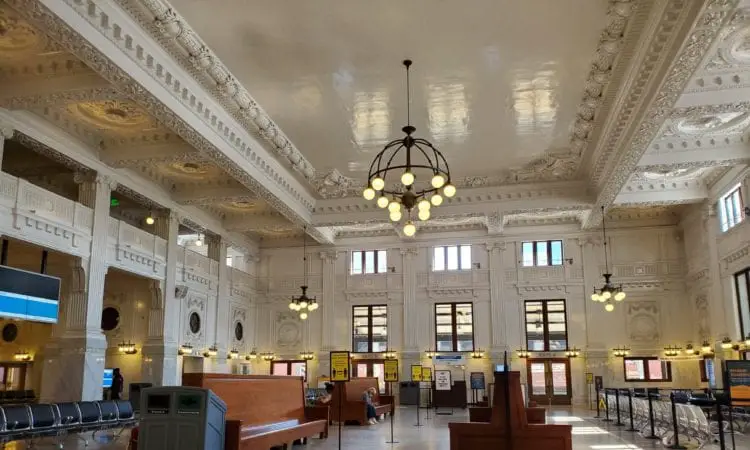 Grounded Life Travel is supported by its audience. When you purchase through links on our site, we may earn an affiliate commission.As an Amazon Associate I earn from qualifying purchases. List of everything we use in our travels.
If you are traveling to the Pacific Northwest via train you will likely be making a stop at Seattle King Street Station. This beautiful station opened in 1906 and serves three different Amtrak train routes as well as the Sounder local transport system. It is located in an active community in Pioneer Square. There is a convenient hotel across the street as well as many restaurants. If you are a sports fan, you will find a couple stadiums nearby for baseball and football.
King Street Station Overview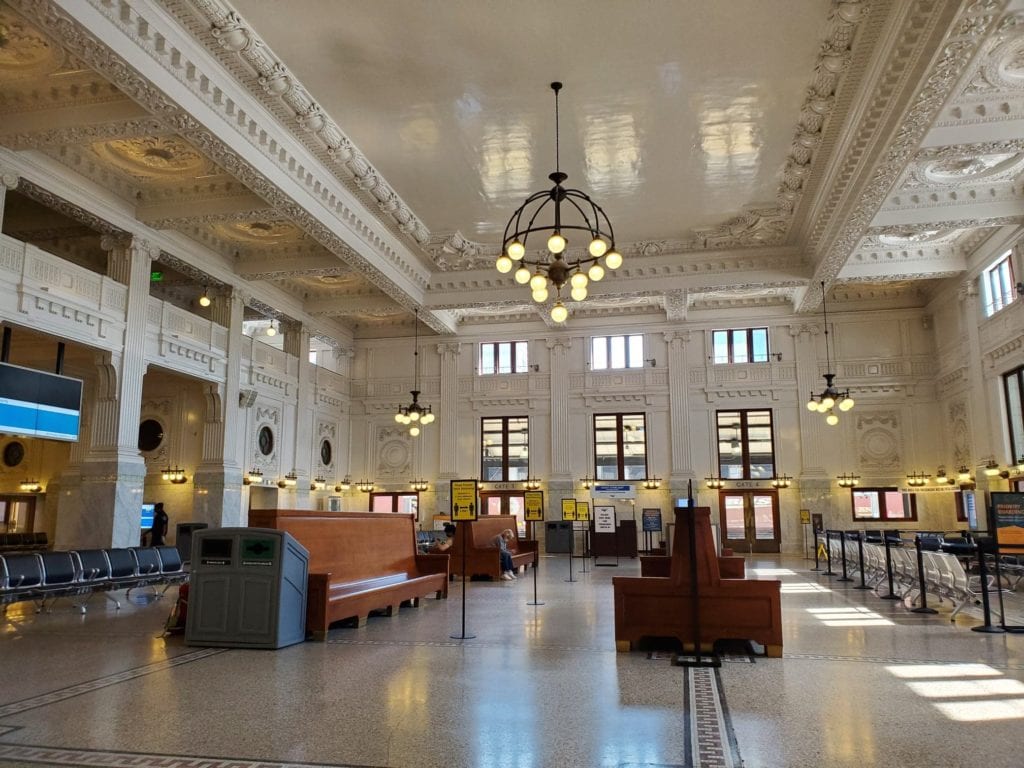 The King Street Station is a surprise, as it has a beautiful interior and good location downtown next to the Seattle sports field complexes. There is no food available inside, but there are a few restaurants and cafes within walking distance. There is also no Metropolitan Lounge at this station.
This beautiful station was opened to the public in 1906. The brick and granite three story building also touts a twelve story clock tower. Reed and Stem, the same firm responsible for New York City's historic Grand Central Station, designed this station. The beautiful San Marco bell tower in Venice, Italy served as the model for this clock tower. The structure was added to the National Register of Historic Places in 1973.
Renovation projects are still on the horizon but King Street Station has already undergone several renovation projects. One of the shortcomings of this station is there is no Metropolitan Lounge. They provide a roped off waiting area for those with First Class or Sleeper Car tickets but it is not enforced.
How Far Is King Street Station From SeaTac
There are a few different options for going to Seattle Tacoma International Airport. If you are riding the Cascades route you can get off at Tukwila station and get a ride (taxi/uber) it's only 5 miles away. There is free parking available for Amtrak passengers in the marked spaces in their lot.
If you are coming from King Street Station you can also hop on the light rail between University of Washington station and Angle Lake Station, it will cost you less than $4 to ride all the way to SeaTac. SeaTac is 11 miles from King Street Station.
Another option is to take a taxi or Uber from King Street Station to the airport. This is your most expensive option, it will cost you $30 to $40 depending on the time of day you travel.
Dining Options
King Street Station is in a great location if you are want to grab something to eat before your train ride or if you want to pick something up to eat on your train ride. The station itself does not have restaurants inside, there are a few vending machines if you are in a pinch and need something but can't leave the station.
The restaurants in the surrounding Pioneer Square are great. You can choose from many different cuisines as well as deli's, fast food and a very nice sit down restaurant. Be sure to have proof of your ticket before leaving the station as it is guarded by security who only allow those with tickets for that day of travel to enter the station.
Hotels Near King Street Station
The King Street Station may have the most convenient hotel near it in the entire Amtrak system. If you are staying a night or two in Seattle we recommend the Embassy Suites Seattle Downtown Pioneer Square. The hotel is just steps from the Amtrak station and we could see the entrance to the station from our room. On top of that we found the hotel to be amazing and the staff was very friendly to us.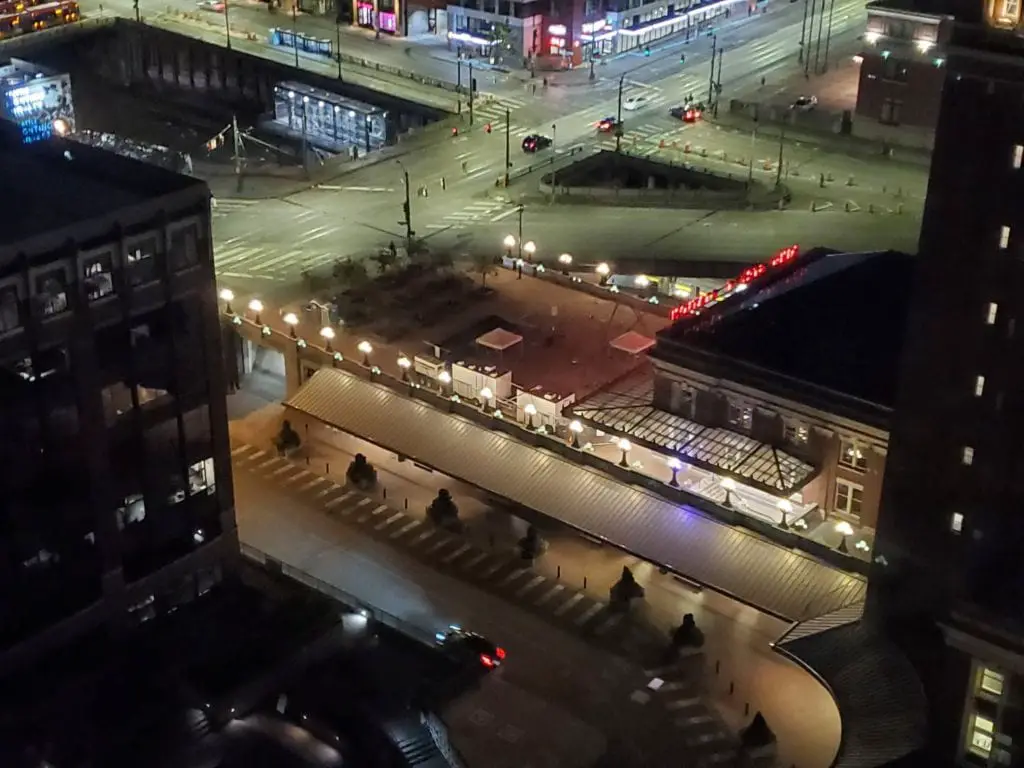 What Amtrak Trains Leave From King Street Station
Some of the most beautiful train routes begin or end in Seattle's King Street Station. The Cascades is one of two routes that crosses the border into Canada while the Coast Starlight is one of the top ranked Amtrak routes in the United States. The Empire Builder is Amtrak's northernmost route traversing through the east end of Glacier National Park into the Columbia River gorge over the Cascades and along Puget Sound.
To see all of the possible connections from Seattle, see our Amtrak Maps page. If you are riding on Amtrak soon don't miss our 20 must have items for your next Amtrak trip. If you are looking for ideas on places to go we have a list of the best Amtrak trips from Seattle.
Where Is King Street Station Located In Seattle
You will find King Street Station is located in the bustling community of Pioneer Square in the south end of Downtown Seattle. It is an enclosed and staffed waiting area that has parking but no wifi provided. It is also wheelchair accessible. There are two street level entrances, one on King Street and one off 2nd Ave S.
Here is the physical address for the station: King Street Station, 303 S Jackson St, Seattle, WA 98104