A Complete Guide To Portland Union Station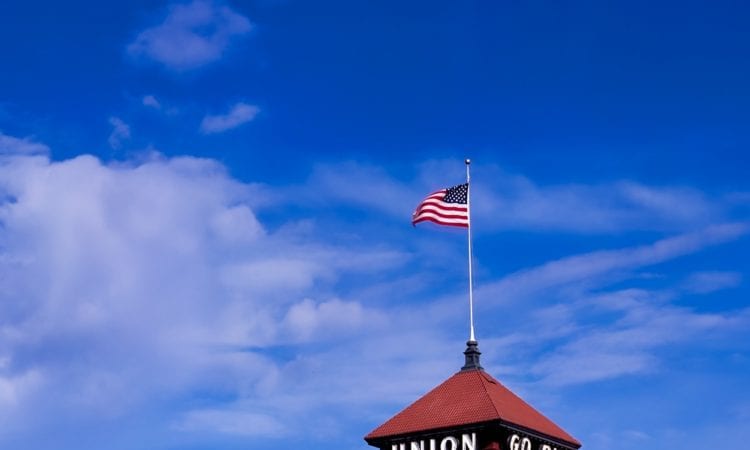 portland union station
Grounded Life Travel is supported by its audience. When you purchase through links on our site, we may earn an affiliate commission.As an Amazon Associate I earn from qualifying purchases. List of everything we use in our travels.
Portland Union Station is a lovely station that has been remodeled and renovated. It opened in 1896, this beautiful station hosts an iconic clock tower. The "Go By Train" on the clock tower is an landmark that can be seen by all in downtown Portland. It's a nostalgic old station that has been renovated.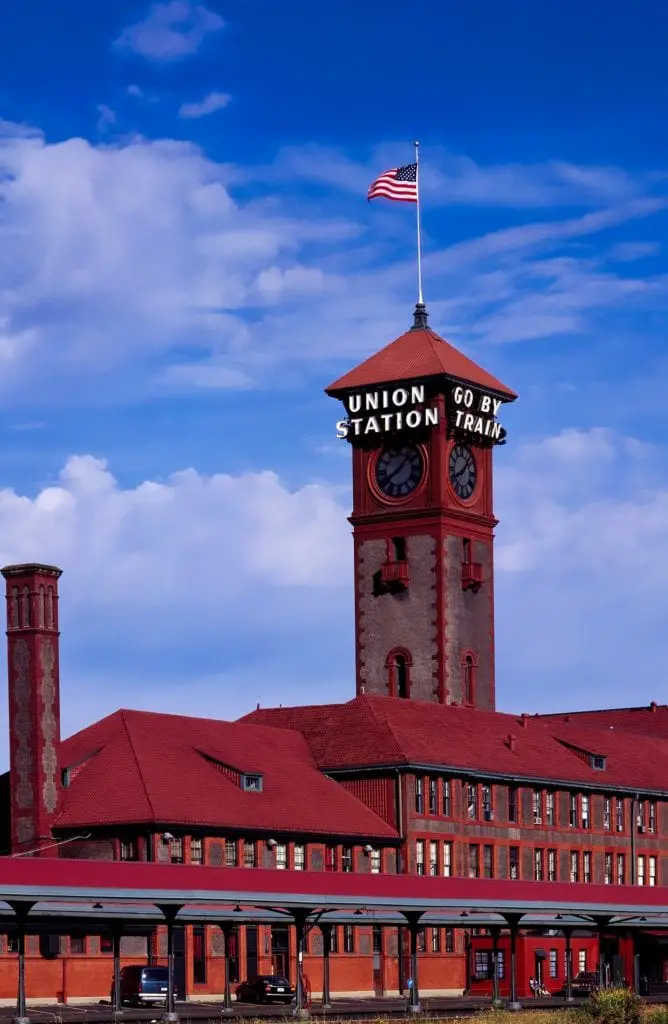 Portland Union Station Overview
Portland Union Station is a beautifully restored train station. The station is located at the foot of the Broadway Bridge in Old Town Chinatown. You will find a cheerful "Go By Train" on the clock tower greets you as you arrive. This neon sign was added to the exterior in 1948.
This beautifully renovated station reminds us of King Street Station in Seattle, Washington. You get a nostalgic feel when you enter this beautiful old station built in a Romanesque architectural style. The exterior has been embellished with terra cotta and molded bricks. You will definitely want to take pics inside and outside.
One block from the station you will find the Transit Mall which hosts many Max Light Rail lines as well as several bus lines. You can easily use one of these ways to arrive to the station or you can also use the parking lot across the street if you prefer to drive.
The station has the old style, large, wooden benches to sit on. If you are waiting for a long time in the main waiting area, you will be uncomfortable. However, the seats in the Metropolitan Lounge are cushioned and much more comfortable.
We can't end this station overview without discussing the Metropolitan Lounge. This lounge is small but it serves it's purpose. Let's talk a bit more about The Metropolitan Lounge.
Metropolitan Lounge at Portland Union Station
The Metropolitan Lounge at Portland Union Station is a great space to wait for your train. This station has a few perks from the general waiting area. While the main waiting area is not air conditioned, the Metropolitan Lounge is air conditioned, which is very helpful in those hot summer months.
When you arrive at the station, head to the left side and you will find the lounge area. You will need to be buzzed in, once you check in you can find a seat to wait comfortably. Unlike the main waiting area, there is complimentary Wifi available in the lounge.
Another perk of the lounge is the drinks and light snacks available while you wait. You will board the train directly from the lounge area as directed by an Amtrak staff person.
This lounge is not the biggest or the fanciest but it does offer a few perks over the main waiting area as we mentioned above. You can access the lounge if you have a sleeper car ticket for travel on that day.
Dining Options
There are not many options for dining in this station. You will find lots of options in the surrounding area but you can also utilize a delivery service to bring you food from anywhere you choose. There are vending machines in the station.
Hotels Near Portland Union Station
There are lots of options for hotels near this station. The two closest hotels are the Hampton Inn and Suites Portland-Pearl District and Canopy by Hilton Portland Pearl District. These are both about a quarter mile walk from the station. There are also many great restaurant options around this area if you don't want to take transportation from the station.
What Amtrak Trains Leave From Portland Union Station
There are three great train routes that leave from Portland Union Station. Two of these are iconic Amtrak train routes and one is unique as it crosses the border into the US from Canada. The Coast Starlight is a top bucket list train trip, and the Empire Builder and the Cascades will give you a unique experience from Canada. Here is the list, you can click each one to learn more about that route:
To see all of the possible connections from Porltand see our Amtrak Maps page.
How Do You Get To Portland Union Station
Portland Union Station is not difficult to get to. It is conveniently located in downtown Portland in Old Town, Pearl District. It is on the banks of the Willamette River near Chinatown. From Union Station you can easily walk to several nearby hotels as well as many restaurants. If you are staying this area for a night or more, you will find lots to do within walking distance.
You can take the Light Rail, Green or Yellow line or the Bus via 17, 19, 20 or FX2 to get to the station.
Here is the physical address for the station: Portland Union Station, 800 NW 6th Ave, Portland, OR 97209. You can take the Light Rail, Green or Yellow line or the Bus via 17, 19, 20 or FX2 to get to the station.