12 Things You Need To Know About Trains In Italy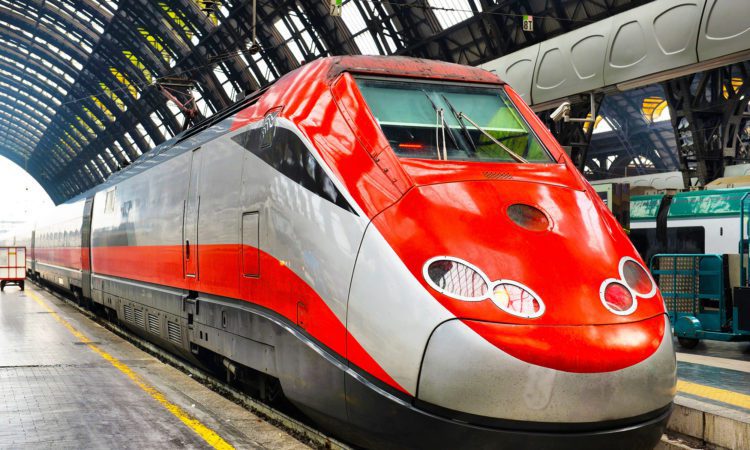 Grounded Life Travel is supported by its audience. When you purchase through links on our site, we may earn an affiliate commission.As an Amazon Associate I earn from qualifying purchases. List of everything we use in our travels.
Whether you are taking the train trip of a lifetime through all of Italy, riding the regional trains in one or two areas of Italy, or simply hopping on to get from one city to another, we have curated these twelve things you need to know about trains in Italy.
Do Trains In Italy Have Wifi?
If you are riding on Trenitalia's high speed trains, you will have access to wifi. Simply sign on to the wifi, then launch an internet browser on your laptop or device. Enter a web address, and a home page will come up, allowing you to sign on to free wifi. You can then choose to do work, answer emails, make travel arrangements, or any other tasks you need to do online. Another option is to take advantage of the online portal on board the train, including news, shows, movies and even some travel information. Most smaller regional trains in Italy do not have wifi available.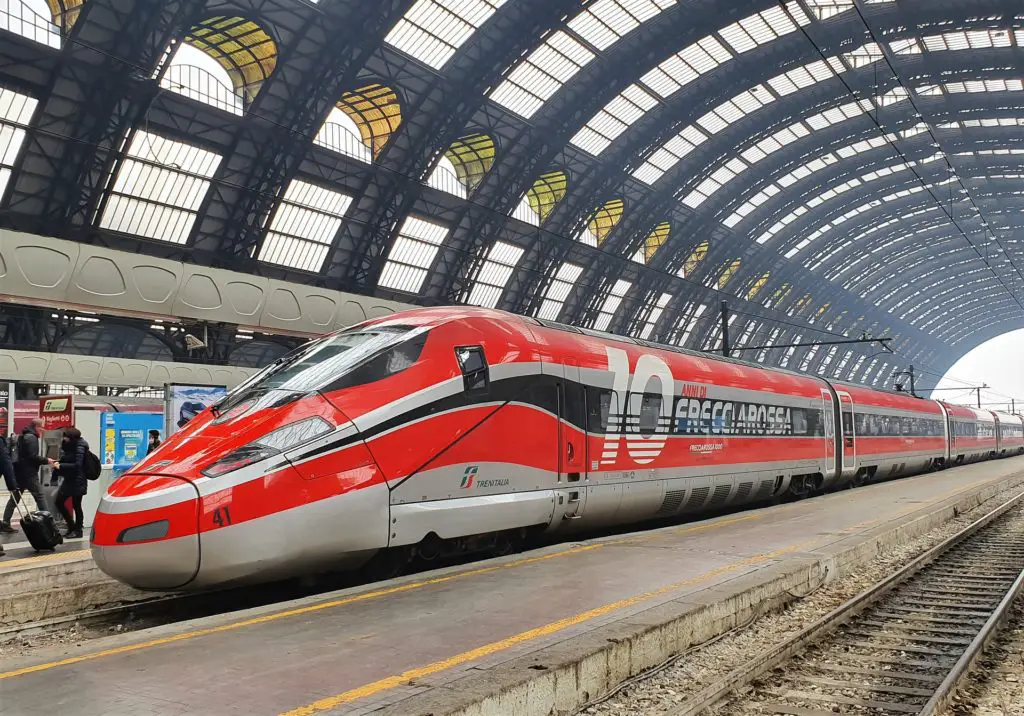 Do Trains In Italy Have Bathrooms?
One of the things you need to know about trains in Italy is that they all have bathrooms, but some are more plentiful, accessible, and well taken care of than others. Most trains will have one bathroom per train car. The newer trains, especially those that are high speed, have restrooms with plenty of room and well-stocked necessities. Smaller regional trains, particularly those that are older, will be less accommodating.
Do Trains In Italy Run On Time?
Typically, the trains in Italy run on time. Having said this, there is a chance of something happening to slow down the schedule. Unlike an airplane that doesn't require stops during its itinerary, the trains, particularly smaller ones, are stopping along the way and could run into glitches. For the most part, you will find that the high speed trains are more likely to be on time, and, if there is going to be a delay, it will be on a smaller regional train. You can check for delays in the schedule at any train station, not just the station you will be leaving from, or at viaggiatreno.it.
Do Regional Trains In Italy Have Toilets?
Yes. Regional trains in Italy do have toilets, although some will not have a toilet in every car. It is also a good idea to take hygiene items with you, such as toilet paper and hand sanitizer, as the bathrooms on regional trains are not always well stocked.
How Do Trains In Italy Work?
Once your travel plans are in place, if you are in Italy, you can purchase tickets at any train station or online. Of course, if you are not already in Italy, purchasing online is your only option for advance purchasing. Online ticketing is quite convenient, as you can simply show your ticket on your phone. When your travel day arrives, you will want to get to your departure station a little early. If you have purchased a paper ticket from a train station, you will need to validate your ticket at the validation machines located near the entrance to the trains. If in doubt about validation or ticketing at any point, simply check with an employee. For more details on buying tickets, see our How To Buy Train Tickets In Italy post.
Do I Need To Prebook Trains In Italy?
Of the things you need to know about trains in Italy, this may be among the most important. It is definitely best to purchase Italy train tickets in advance. Even if you are not concerned about the availability of tickets, the cost will go up as your date of travel approaches. There are some situations, however, that do not lend themselves to advance purchase. If you are traveling to an area of the country and you are unsure how long you will stay, it may be best to wait and purchase your return ticket at your destination. Likewise, trains with routes such as the Leonardo Express, the train running from the Rome airport to Rome's Termini Station, do not require advance purchase. There is typically no danger of this train filling up, and even if it does, another one will leave in 30 minutes.
How Fast Do Trains In Italy Go?
The high speed trains, running between the larger cities, generally top out at about 300 km/h (190 mph). They do not, however, always go quite that fast. The fastest train in Italy, the Frecciarossa 1000, can reach speeds of 400 km/h (248 mph). Italo is the train line in Italy running only high speed trains. Trenitalia has both high speed and slower regional routes.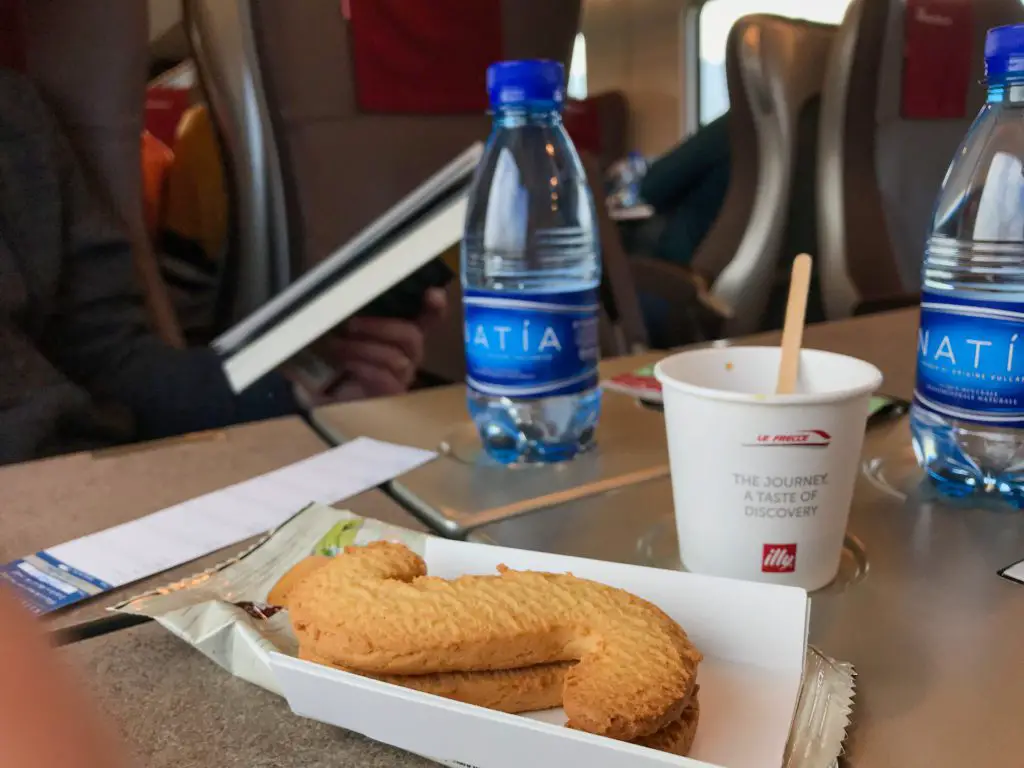 Do Trains Run On Sunday In Italy?
You can easily book a train on Sunday in Italy. It is possible that you will not find as many departure time choices as you will find on another day of the week. This is especially true on a holiday, such as Easter Sunday. While you may not have all of the choices of another day, you will, however, find trains available on Sundays.
Where Do Trains Go In Italy?
The high speed trains in Italy go between larger cities. The slower regional trains will take you into the smaller towns and villages and even into the countryside. Check out our Best Cities To Visit In Italy By Train and our Northern Italy Train Itinerary for more details. It is possible to see much of Italy only by train. Many people take the train to the general area and then rent a car or use other public transportation once there. In Rome, for example, the metro, part of Roma ATC, is fantastic.
How Much Do Trains Cost In Italy?
The cost for train travel in Italy is quite reasonable, especially if you are purchasing in advance. Typically, tickets become available four months in advance. It is possible to save up to 50% when buying tickets at the beginning of that four month window. Advance purchases are even more economical than train passes. In fact, even with the discount pass available to senior citizens and youth, most travelers still find the advance purchase tickets to be a better deal.
How Late Do Trains Run In Italy?
Intercity Notte are the night trains in Italy run by Trenitalia, offering overnight travel all across the country. However, most regional and high speed trains offer their last departure in time to arrive at the destination before midnight.
Do Trains Run In Italy On Christmas Day?
Trains do run on Christmas Day in Italy. However, the schedule is typically very limited compared to a normal day. The trains also tend to get booked far in advance by local folks who are visiting family for the holidays. It may be a good idea to have an alternate mode of transportation available if you plan to travel in Italy on Christmas Day in case no tickets are available when you are ready to book them.