Northern Italy Train Itinerary: 14 Days By Rail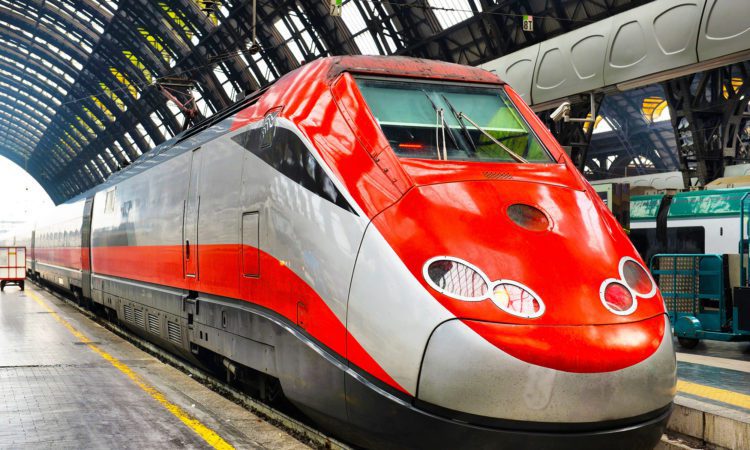 Grounded Life Travel is supported by its audience. When you purchase through links on our site, we may earn an affiliate commission.As an Amazon Associate I earn from qualifying purchases. List of everything we use in our travels.
Seeing Italy by train is the trip of a lifetime. On this Northern Italy train itinerary we give you all the tips you need to plan an exciting and successful trip though one of our favorite parts of the country.
When Should I Visit Northern Italy?
I recommend planning your Northern Italy Train Itinerary in the fall or spring. If possible, you should avoid straight up summer or winter. July and August are hot and muggy, not a good combination for walking in cities and villages. In addition, July is the month when Italy has the most visitors, and the crowds are often difficult to navigate.
Late August is the time many Italians will take vacation, causing many businesses and restaurants to be completely closed during the last two weeks of the month. Winter, or generally the months of November through March, can be cold and therefore not as enjoyable for walking and exploring. Also during winter, many places shorten their hours or close altogether.
The perfect time to plan your Northern Italy Train Itinerary is from April to June or in September or October. The weather is generally mild and perfect for walking around. The crowds are typically not as bad as in July and early August.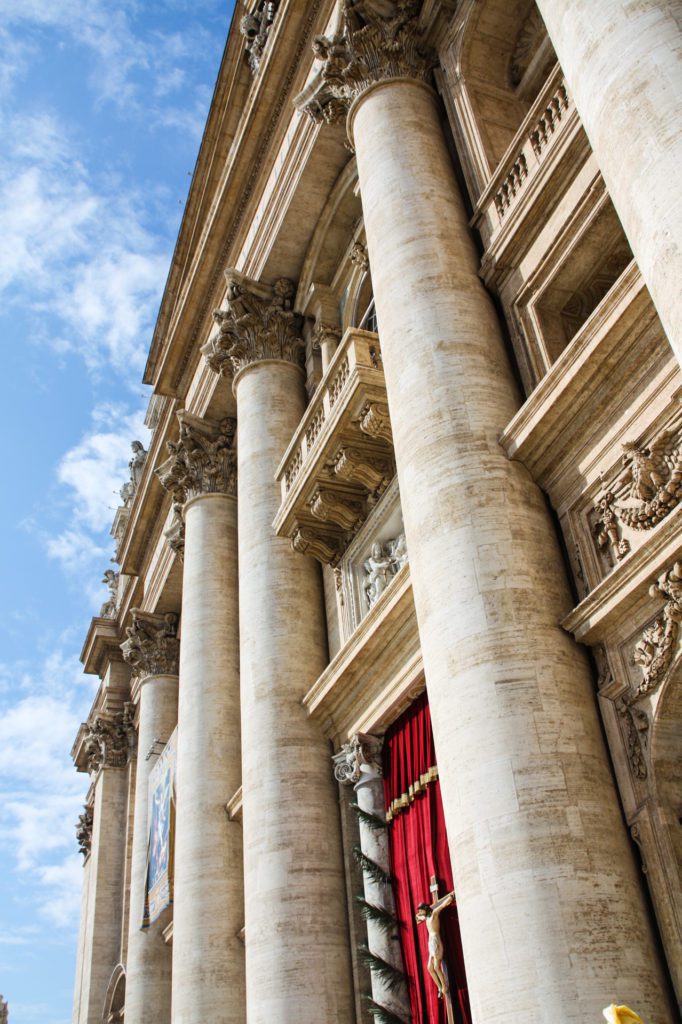 What Is The Most Beautiful City In Northern Italy?
What a question! The most beautiful city in Northern Italy is perhaps a matter of opinion. In my experience, Venice and Florence are both high on the list. If I were to choose Venice, it would be because of the canals and gondolas. However, of these two, Florence is my top pick. The rich culture and history packed into a smaller space give Florence a cozy feeling for me, adding to its beauty.
The lack of public transportation and fewer vehicles give a nod to a time gone by. Of course, there are countless other cities, villages, and towns to choose from in Northern Italy. Any of them could win the prize for being the most beautiful on any given day. That is why I suggest planning your Northern Italy Train Itinerary to see as many of them as possible.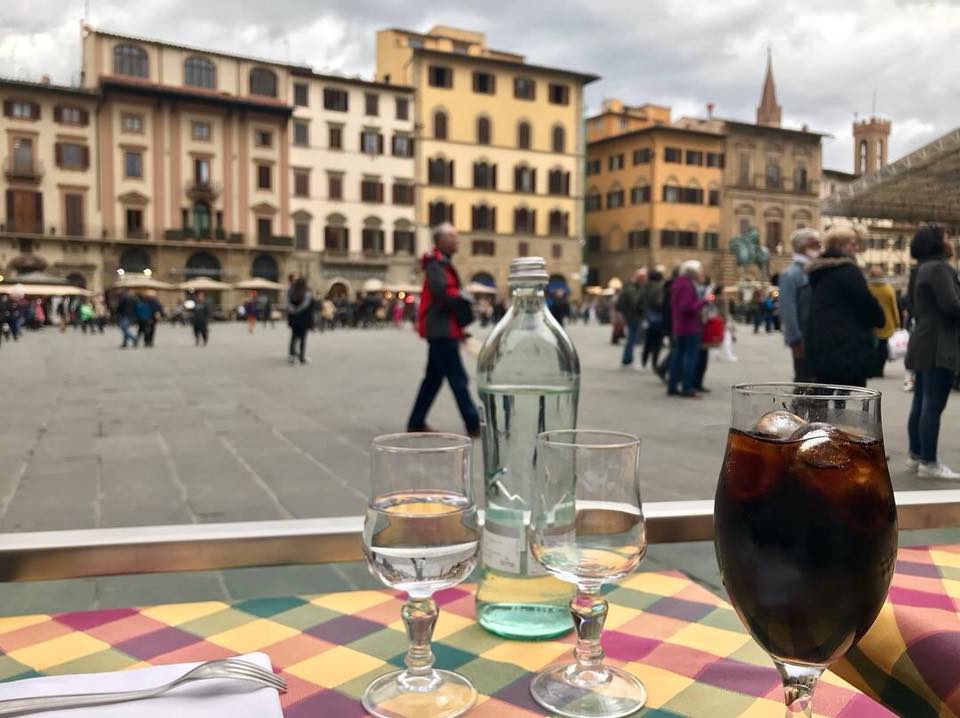 Why Should I Choose The Train Over Other Modes Of Transportation?
Train travel in Italy is really the way to go. You will enjoy seeing the countryside as you travel from each place to the next. The excitement of going to a new city makes the train ride even more enjoyable. Not to mention, you will have a chance to relax a bit and unwind as the train moves along.
The train seats are quite comfortable, and someone else is in charge of getting you to your destination. It is possible to see most, if not all, of the places you want to see without driving or flying simply by using the rail system. In regards to rail systems, I suggest sticking with Trenitalia, as it has more options than Italo.
When purchasing tickets, Italiarail can be a helpful service to use. It is a more user friendly way to book trains on Trenitalia. You may want to check into the Italiapass, offered by Italiarail. I have not purchased it, as we were only visiting three cities by train during our visit, but it is worth checking out. It also includes entrance into the Italiarail lounge while you wait at train stations. For more details on purchasing tickets, visit our How To Buy Train Tickets In Italy post.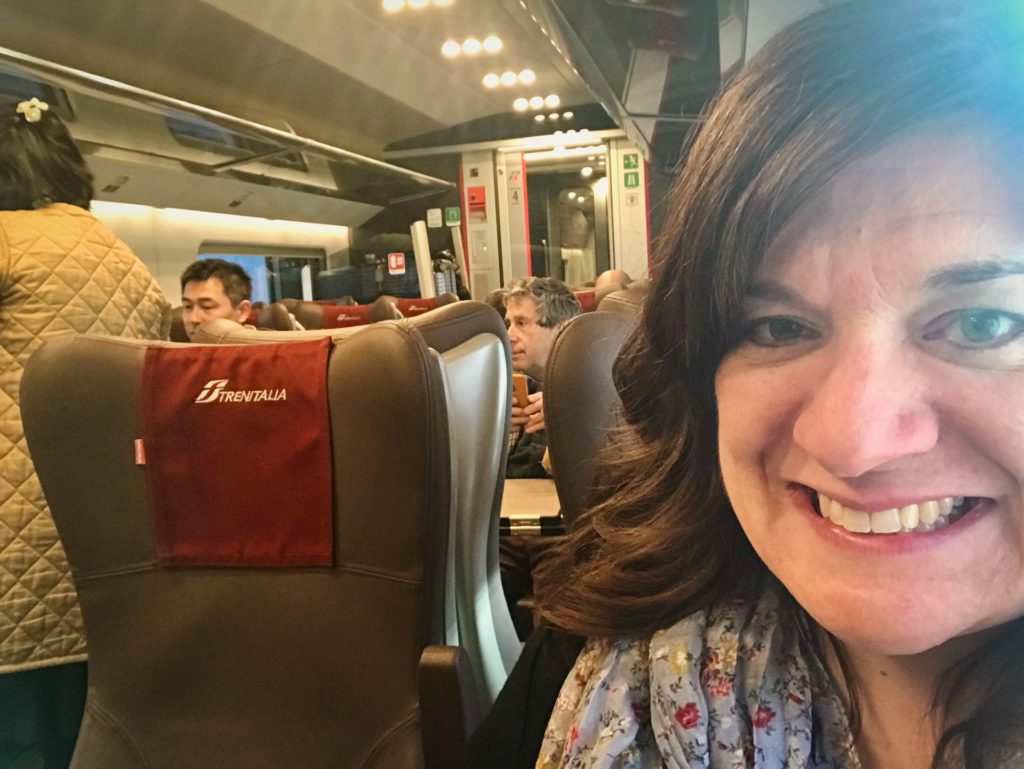 How Long Should I Spend In Northern Italy?
If you have a month or longer to devote to a northern Italy train itinerary, you will not run out of train stops or things to do. However, most of us are not able to spend that long on a train trip. To see a good sampling of northern Italy, I suggest a fourteen day itinerary. However, if you have more time available, I highly recommend visiting some smaller towns and villages in between the cities on this itinerary. If you are looking for a suggestion of cities in the entire country of Italy to visit by train, check out our Best Cities To Visit In Italy By Train post.
Fourteen Day Northern Italy Train Itinerary
Day 1
Begin your Northern Italy Train Itinerary in Florence. You can easily make it everywhere in Florence by walking, but public transportation is available if you need it. Take the time to purchase the Firenze card right away. Check online for details. The card lasts for 72 hours, but you can reload it when you return to Florence at the end of this itinerary. I suggest buying the card at The Bargello, and, while you are there, spend some time taking in Donatello's David, the competition pieces for the Baptistery (Ghiberti won the contest, by the way!), and more.
Find some lunch at one of the restaurants on the Piazza della Signoria (I suggest Osteria dell'Orcagna). After lunch, go to the top of Brunelleschi's Dome and then explore the city. Be sure to make it to the Ponte Vecchio, the famous bridge. Buy souvenirs from shops along the way so you can relive your trip when you get home. Dinner tonight will be at Gustapizza, known to many as the best pizza in Florence. It is probably a good idea to get gelato before going in for the night.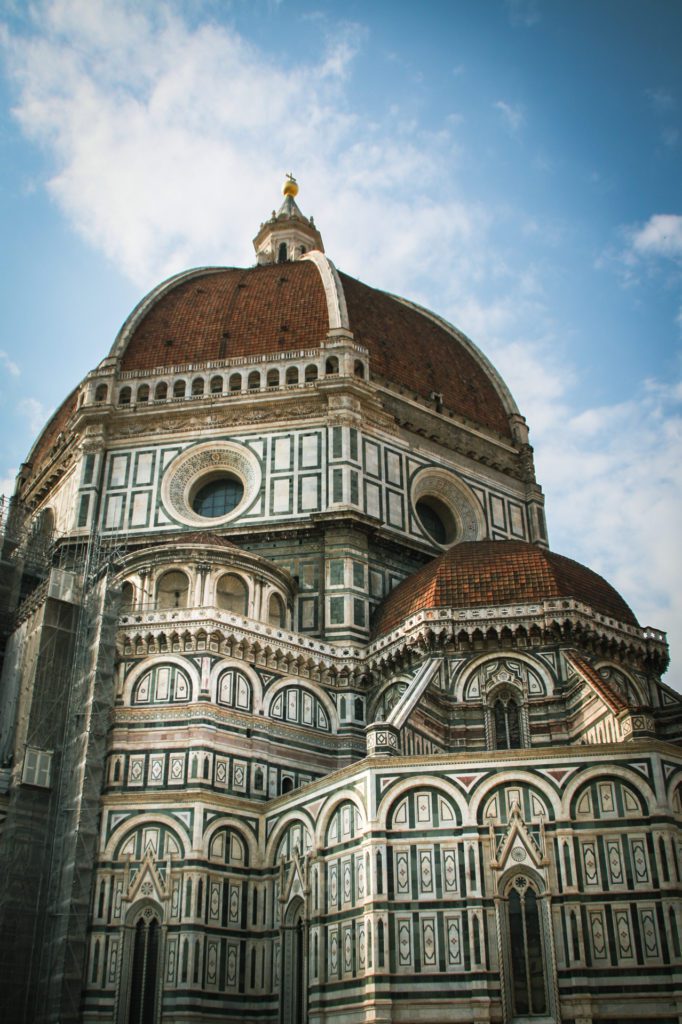 Day 2
Start the day with some caffe, and then head to The Accademia. There is plenty to see there, but, of course, Michelangelo's David is the highlight. As you turn the corner and see the David for the first time, it will take your breath away to think of the hours of work and attention to detail. Don't miss Michelangelo's unfinished works as you walk towards the David. Head to The Central Market for lunch and maybe a little shopping. After lunch, explore some chapels. My personal favorite to visit is The Medici Chapel.
I found it fascinating that it is dark and sinister, just like The Medicis. My husband and I like to read about a destination before we visit. He reads non-fiction and shares all of his newly learned facts with me. I lean towards historical fiction, and I had read two novels about The Medici before we went.
I loved seeing the places I had experienced in the books I read. For dinner tonight, befriend a shop owner or gelato server (because you probably should get gelato again today) and ask your new friend where he or she likes to eat. We always do this, and we have found some of our favorite restaurants this way.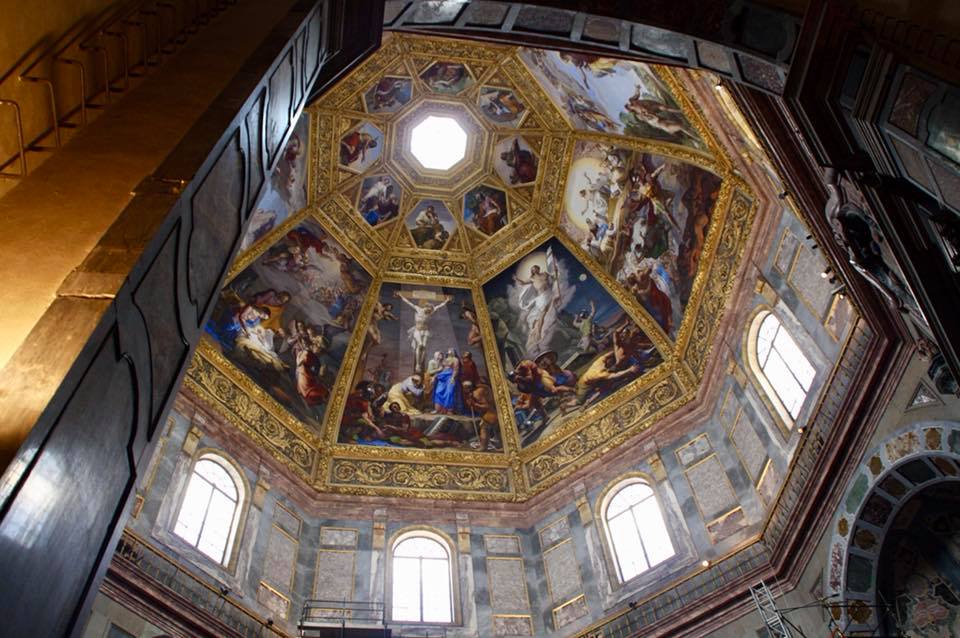 Day 3
Wake up slowly today and have a leisurely breakfast or brunch. Take the train to Venice which will take about two and a half hours. Remember, you are returning to Florence at the end of the Northern Italy Train Itinerary, so, during your train ride, you could make note of anything you would still like to visit or perhaps revisit in Florence. When you arrive in Venice, take some time to get settled and then make your way towards The Rialto Bridge. Walking is the primary mode of transportation in Venice.
When you are at The Rialto, you will also be close to Doge's Palace, The Bridge of Sighs (fascinating to read about!), and St. Mark's Square and Basilica. Enjoy some gelato while sitting in St. Mark's Square watching all of the people. Do some shopping all along the way. I highly suggest Rivoaltus Legatoria, a family-owned leather shop on The Rialto Bridge.
My husband bought more leather journals than he will ever fill, and we do not regret it a bit. For dinner tonight, enjoy Ristorante Florida Venezia. Eat outside, and you will have a beautiful view of The Rialto Bridge.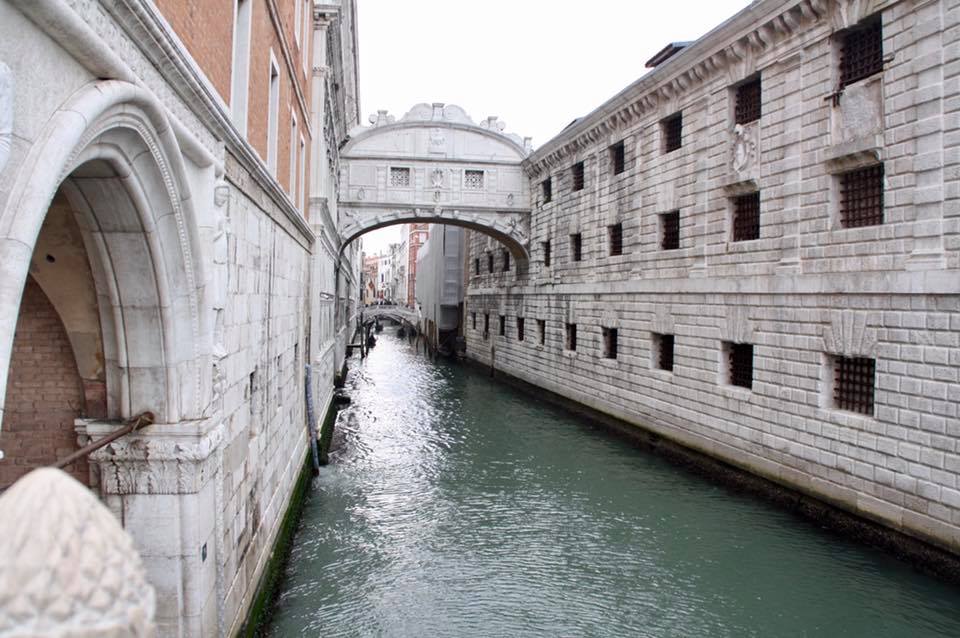 Day 4
Enjoy some caffe and perhaps a pastry before you begin your day. Take a boat to Murano to see the famous Murano glass. You can choose to take a private boat or The Public Vaporetto (water taxi). Have lunch in Murano and then return to Venice after lunch.
This afternoon, take a gondola ride. You can book this ahead of time or simply make your way to a gondola stand and wait in line. Once again, I suggest finding a dinner idea from a shop owner or your gondolier. You will not be disappointed.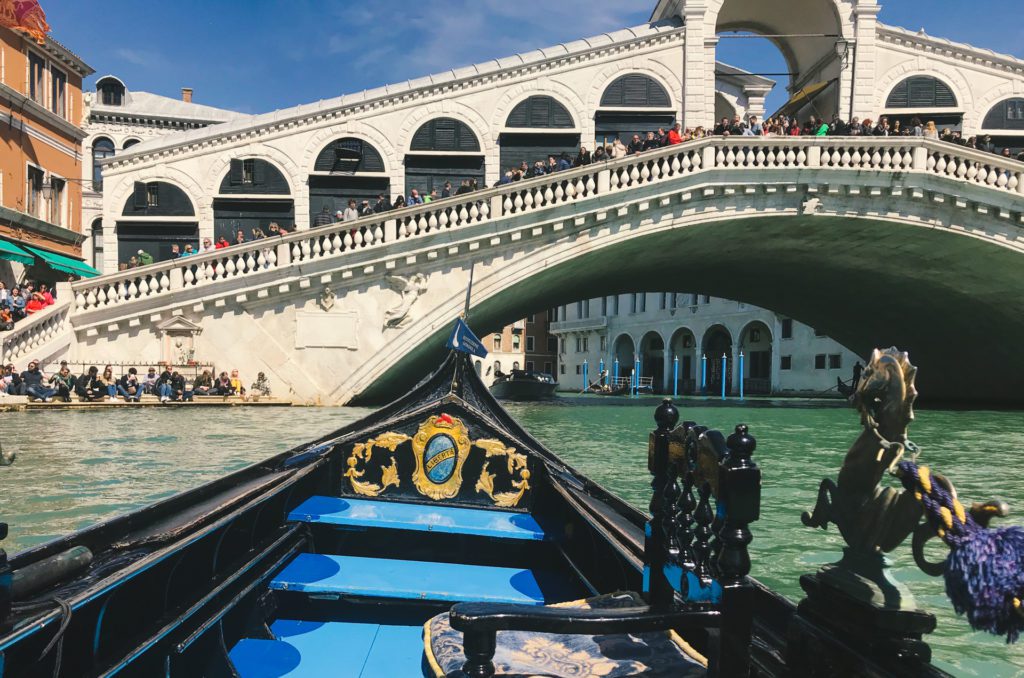 Day 5
Before you leave Venice today, get pizza for lunch at Antico Forno. It may be standing room only, but it's worth it! Board the train from Venice to Verona. It will take between an hour and an hour and a half to get there. Once again, walking is the main way of getting around this city, but there are city busses available. Another good option is the hop on hop off bus for tourists. While we have not used the hop on hop off bus in Verona, we have taken advantage of it in several other cities, and we are always pleased.
The Verona card is available and offers skipping the line at popular destinations, entrance to many places, and use of the city busses for free. It certainly is worth checking out! When you arrive in Verona, head to the Piazza Bra, a square with outdoor cafes and plenty of people watching. On one side of the the piazza is The Verona Arena, a must-see in Verona. It dates back to the 1st century, making it older than The Colosseum in Rome. It is still used for operas and concerts. Take plenty of time to see the Arena. Next, check out Castelvecchio, a castle, now museum. Choose a restaurant on the Piazza for dinner.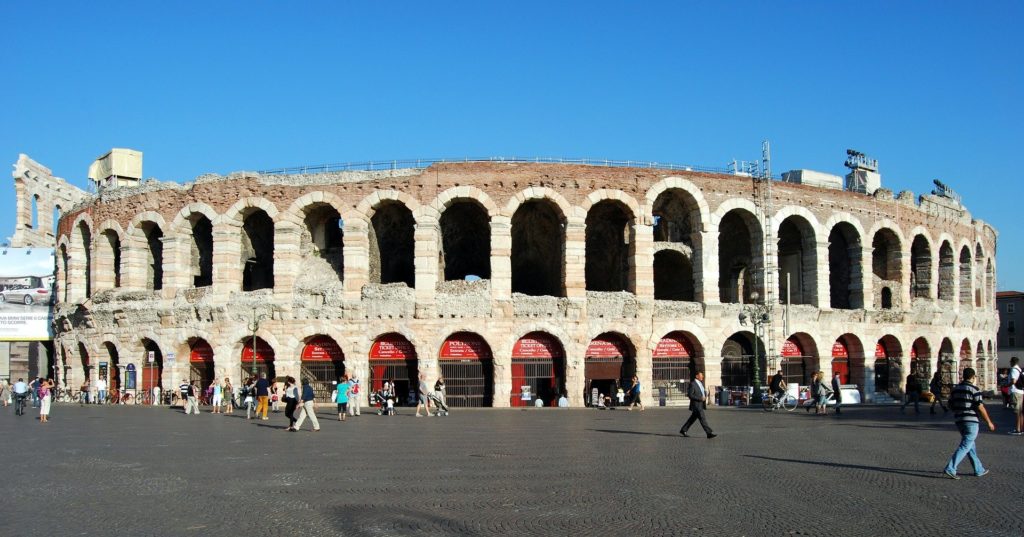 Day 6
Wake up a bit early this morning and, after some caffe, head to Juliet's House. It can get crowded if you go later. Of course, there is no real connection to Shakespeare's play, as Juliet is a fictional character, but the balcony is a great photo opportunity for tourists.
The courtyard is also fun with a statue of Juliet and a wall of love notes. Next, visit the Piazza della Erbe, a busy square with shopping and restaurants and the Torre deli Lamberti (Lamberti Bell Tower) which you can go up in by steps or a glass lift. Nearby, the quieter Piazza die Signori is a nice spot to sit and relax. It boasts a statue of the Italian poet Dante as well as the Tombs of the Scaliger family who ruled Verona in the 13th and 14th centuries.
I suggest pizza for lunch at nearby Pizzeria Du de Cope. After lunch, spend the afternoon exploring or maybe head back and rest a bit after a busy few days. For dinner, visit Osteria del Bugiardo, also near Piazza della Erbe.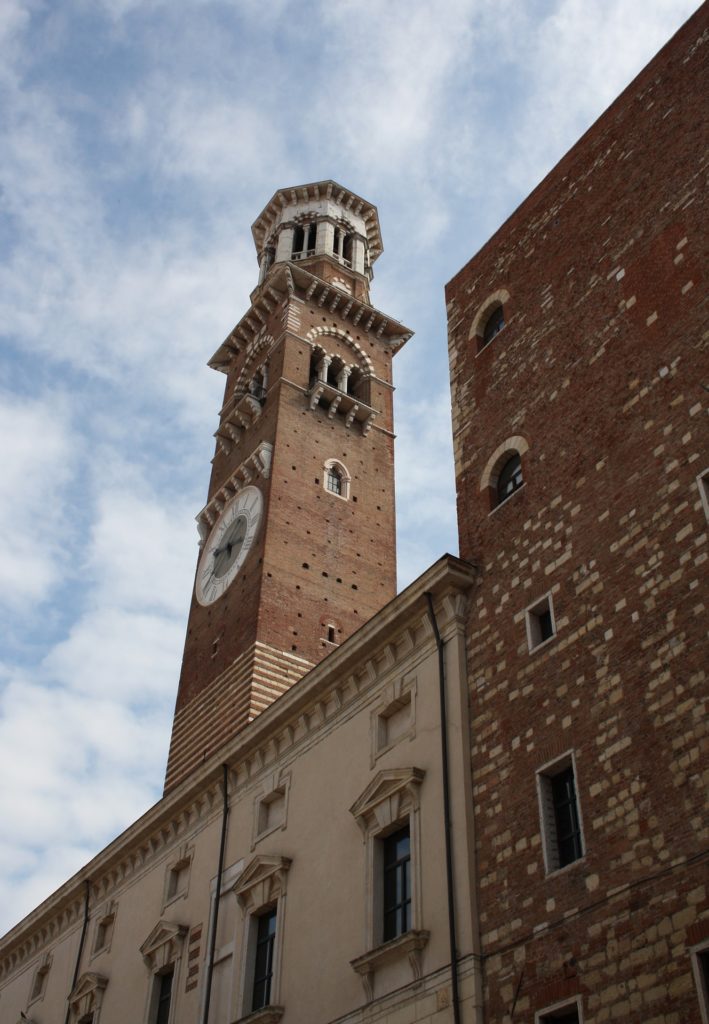 Day 7
Today, visit the Verona Cathedral, or Duomo Santa Maria Matricolare. Inside, you will find beauty everywhere, including frescoes and the famous painting "The Assumption of The Virgin" by Titian. Outside the cathedral, it's just a short walk to the Ponte Pietra. Before crossing the bridge, you may want to also take in The Basilica di Santa Anastasia.
The Ponte Pietra, over the Adige River, is simply gorgeous. Take a lot of photos!! After crossing the bridge, head to The Roman Theatre. This theatre, built in the 1st century BC, is even older than the Verona Arena. Only parts of the theatre remain, but its rich history and culture cannot help but draw you in.
Come back across the bridge and take a short walk to Osteria Dogana Vecia for lunch. Spend this last afternoon in Verona shopping and visiting any spots you haven't yet seen but want to. True to form, I suggest asking a local for his or her suggestion for dinner.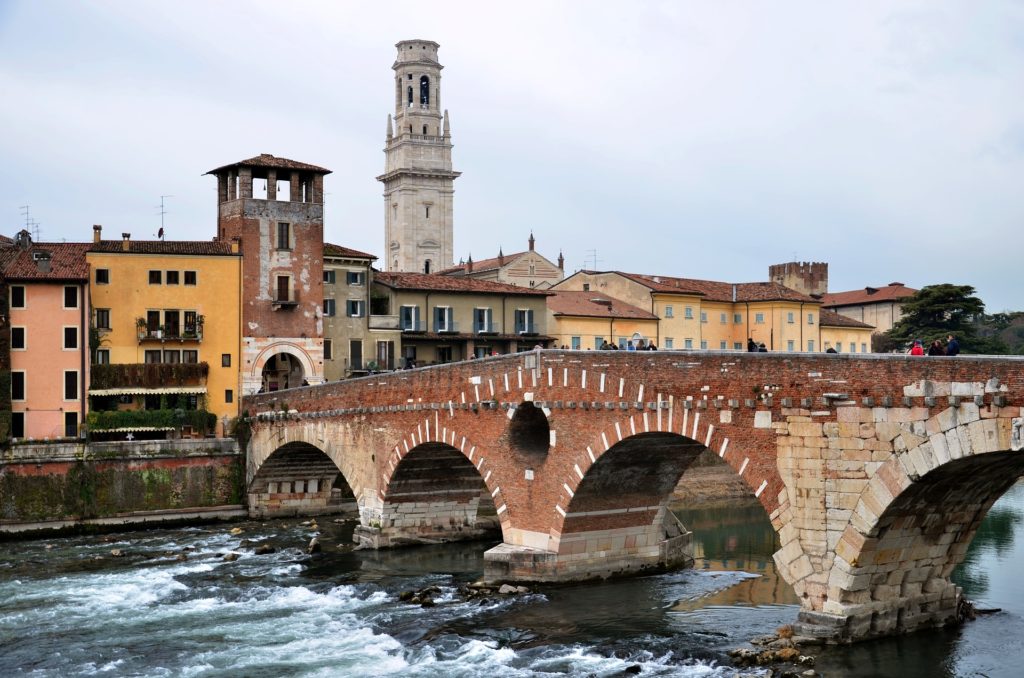 Day 8
Ride the train today from Verona to Milan, a nearly two hour ride. You will be staying in Milan just one night before leaving for Lake Como. However, you will return to Milan for some more sightseeing after your visit to Lake Como. You will arrive in Milan at the Milano Central train station. I suggest staying near the train station tonight and eating somewhere close by.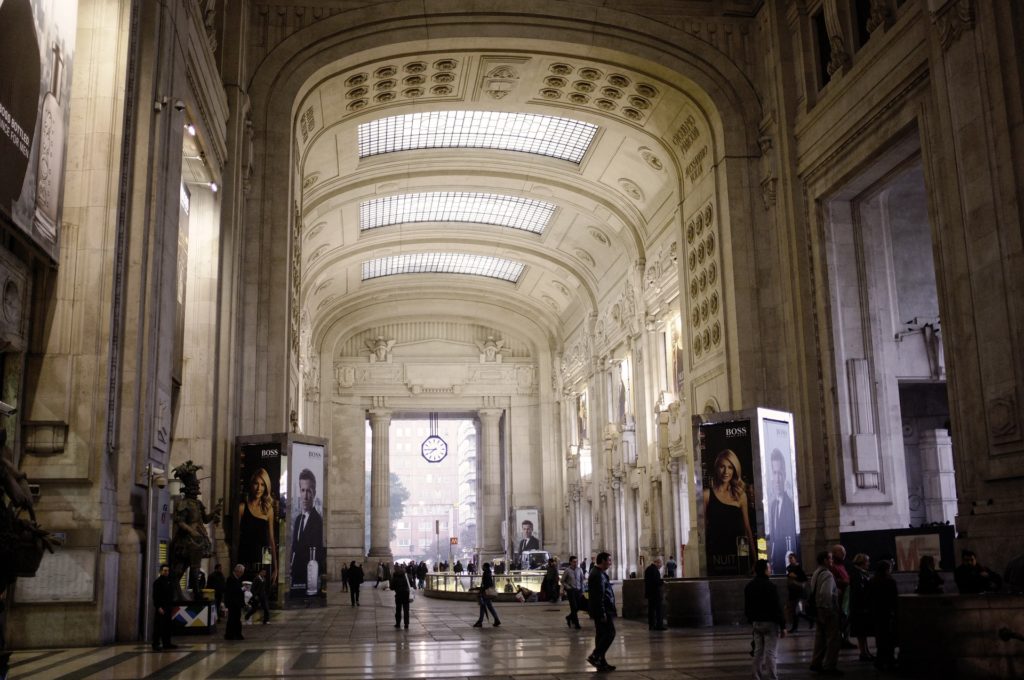 Day 9
At the Milano Central train station, take the train to Lake Como. It will take less than an hour to get there. Como is the main town on the shore of the lake, but there are other small towns as well. I recommend researching the choices for accommodations and choosing one that fits your travel personality.
Getting around Lake Como is easy, whether by boat or bus. Take boats and ferries whenever possible. In Como, just as with any town around the lake, you could easily spend your time walking along the lakeshore or simply taking in the view while enjoying some caffe or gelato. However, I will give you some things to do in case you decide to explore. First, in Como, visit the Piazza Duomo and the Como Cathedral. The Cathedral is a stunning example of Gothic style architecture. As you are exploring, choose a lunch spot along the way.
The Como-Brunate Funicular is a unique experience and one I suggest. This steep ride up an incline will take you to some shops and sights, but most people simply appreciate the view of Lake Como from the top. You may also want to check out the many villas in Como. For dinner tonight, go to Trattoria La Costa, a family-owned restaurant where you will find authentic Italian fare.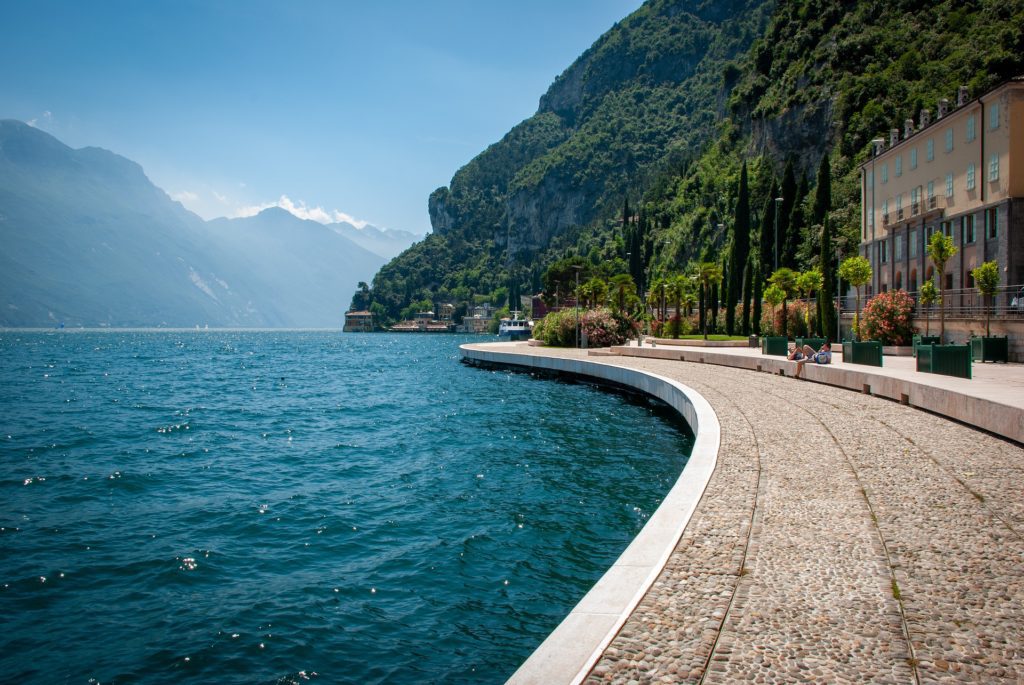 Day 10
Choose some other small towns to visit along the lakeshore today. Some popular destinations are Bellagio, Nesso, Menaggio, and others. Belaggio will likely be the most crowded with tourists, so you may want to choose it or avoid it, depending on your preferences. If you do get to Belaggio, I suggest finding Ristorante Bilacus, a great spot for a meal. No matter which little towns you include in your day, the boat rides and the views will be a highlights of your day.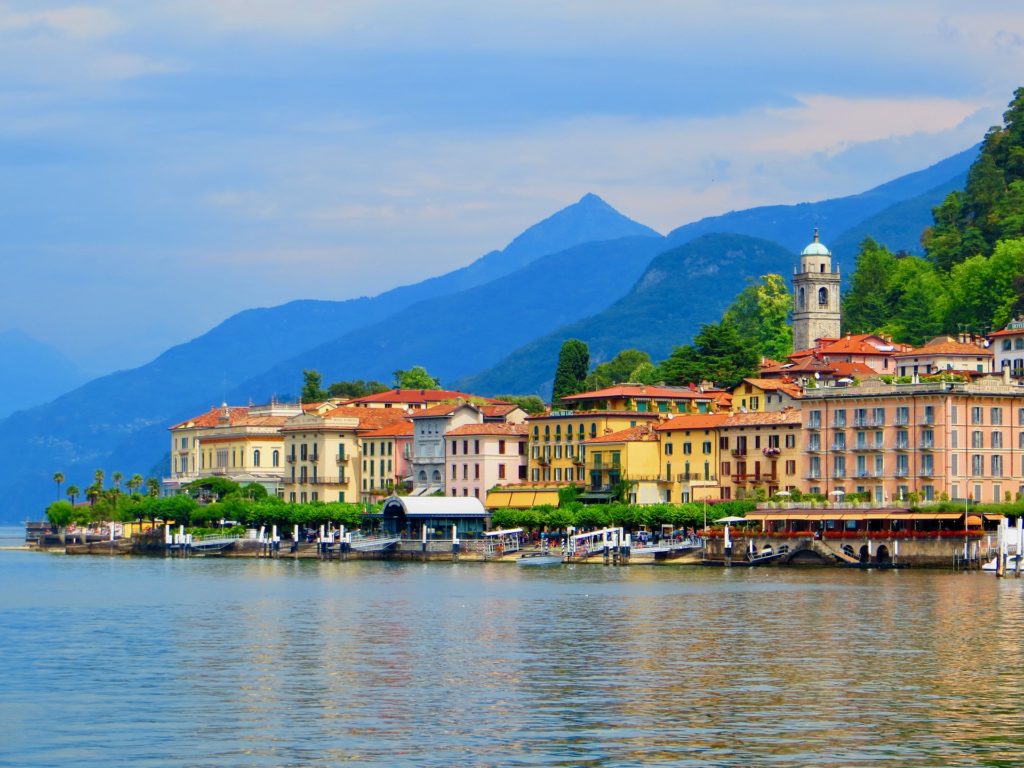 Day 11
Board the train and head back to Milan today. Milan is an easy city to see by walking, but public transportation is also available. Begin your time in Milan by seeing the Brea District, known as the artistic area of the city. You will find an art gallery, library, gardens, the beautiful Santa Maria del Carmine church, and much more.
For lunch, head to Luini and try a panzerotti, similar to a calzone. Yum! After lunch, visit the Scala Opera House and the Duomo di Milano, or Milan Cathedral. It is worth booking a ticket online to go inside the Duomo and up to the rooftop. The views of the city are incredible. Next, head to Castle Sforzesco.
You can explore the grounds at no cost or pay to go inside. Then, make your way to the church of Santa Maria delle Grazie. This is where you can see DaVinci's famous painting, "The Last Supper". I highly recommend getting tickets or booking a guided tour ahead of time. Have dinner at Stendhal Milano.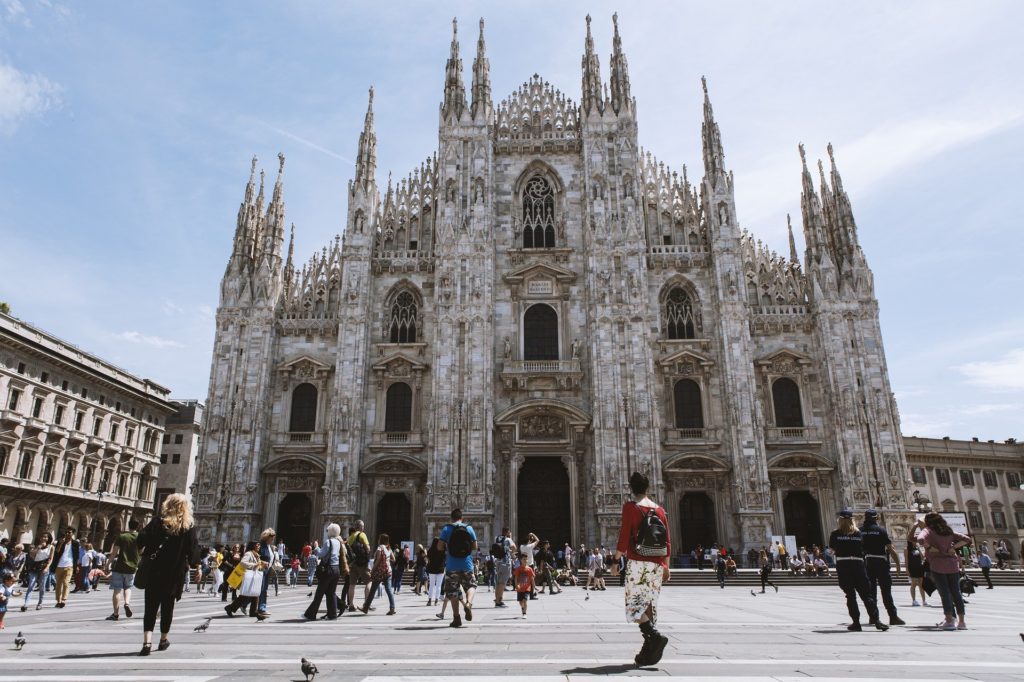 Day 12
A visit to Milan would not be complete without some shopping. Whether or not shopping is your thing, it simply must be included on your itinerary. Start in the Galleria Vittorio Emanuele II, the oldest shopping mall in Italy that is still open for business. Next, visit Quadrilatero d'Oro and Corso Vittoria Emanuele II.
Have lunch along the way as you carry your many purchases (or few purchases, as the case may be). Tonight, have dinner at Berberé, if you're feeling like pizza, or at Trattoria Mirta, if you're wanting something a little fancier.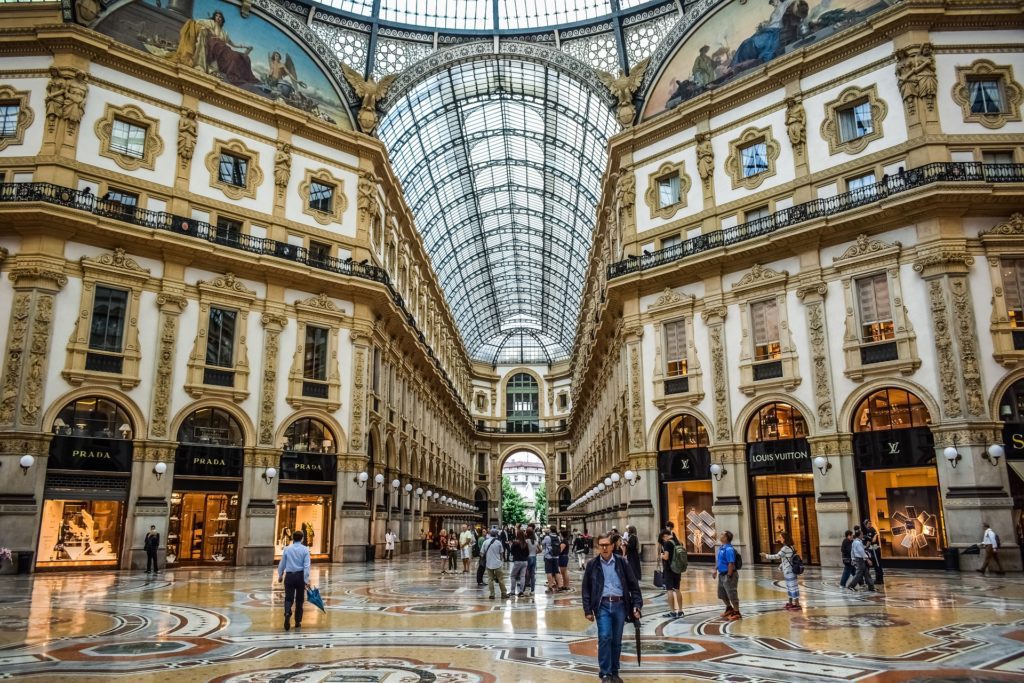 Day 13
Today, take the train from Milan back to Florence, where we will wind down this Northern Italy Train Itinerary. The train ride will take about two hours. When you arrive in Florence, choose a spot for lunch, and then visit The Uffizi Gallery. There is so much famous artwork to see in The Uffizi. I recommend taking advantage of an audio guide to direct you as you take it all in. Have dinner at Del Fagioli, a family-owned cozy spot.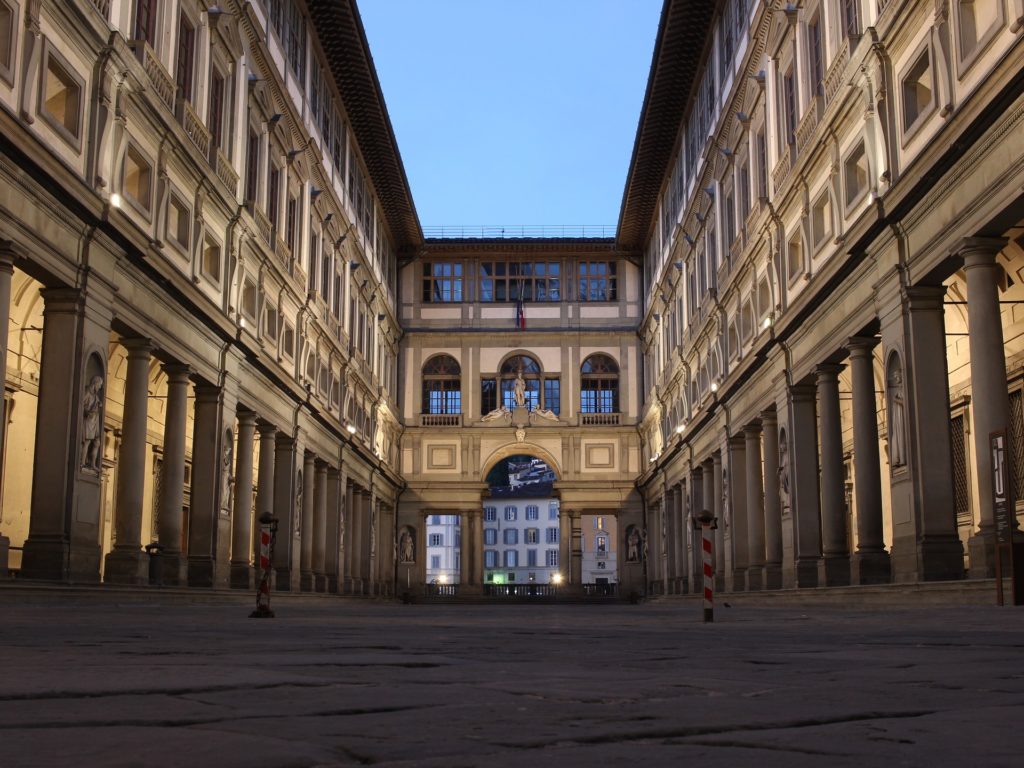 Day 14
On this last day of your Northern Italy Train Itinerary, the plans are up to you. Perhaps you still have some shopping to do before your visit ends. Alternatively, you could spend the whole day visiting churches and basilicas. Be sure to include the Basilica of Santa Croce where you can see the tombs of Dante, Machiavelli, Michelangelo, and others.
I would also enjoy a day in Florence people-watching on the Piazza della Signoria and strolling the streets. End your day at Da Ruggero. This small, traditional restaurant is off the beaten path, but it's worth the trek. Da Ruggero is the perfect ending to your fourteen day Northern Italy Train Itinerary.