Best Cities To Visit In Italy By Train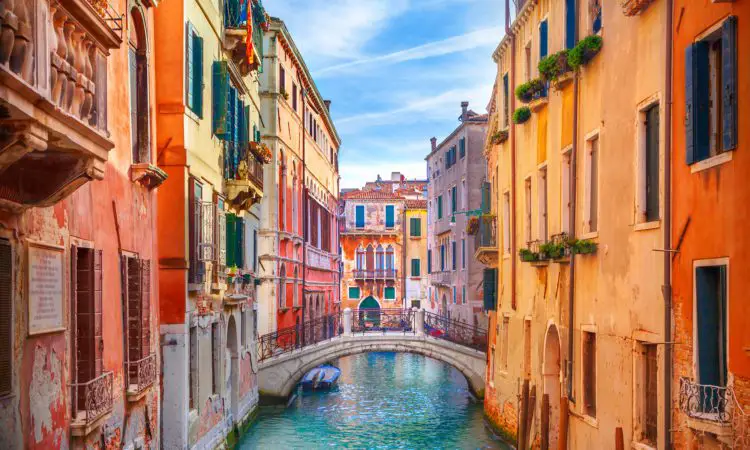 Grounded Life Travel is supported by its audience. When you purchase through links on our site, we may earn an affiliate commission.As an Amazon Associate I earn from qualifying purchases. List of everything we use in our travels.
The best cities to visit in Italy by train are all of them, in my opinion. Not only can you reach the larger cities in Italy by train, but most of the smaller, more remote, areas are also accessible with a train ride.
Which Train Is Best In Italy?
The fastest train in Italy is the Frecciarossa 1000, run by Trenitalia. It can go as fast as 400 km/h, and links many of the bigger cities. When deciding which train is best in Italy, many folks will choose the fastest. Another fast option is the Italo train service which only runs fast trains, but doesn't have as many options as Trenitalia.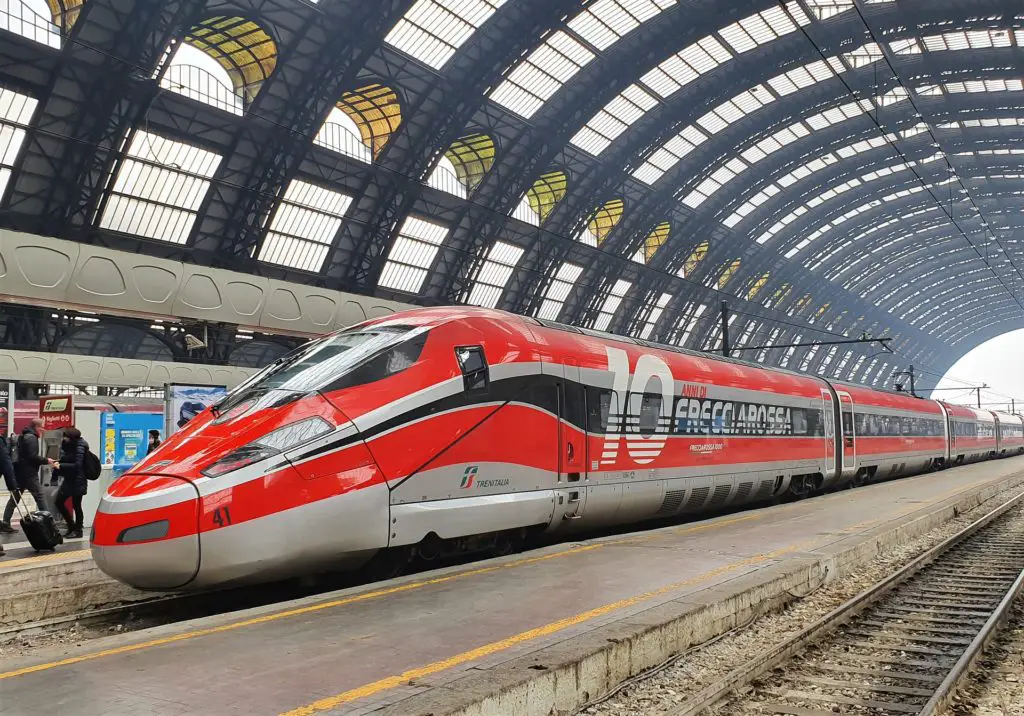 Can You Tour Italy By Train?
It is quite possible to see most of Italy without driving or flying simply by using the rail system. You can certainly reach all of the big cities by train, and many remote areas are accessible as well. If your purpose is to tour Italy by train, I suggest sticking with Trenitalia, as it has more options than Italo. When purchasing tickets, Italiarail can be a helpful service to use. It is a more user friendly way to book trains on Trenitalia. If you are planning an extensive tour of Italy by train, you may want to check into the Italiapass, offered by Italiarail. I have not purchased it, as we were only visiting three cities by train during our visit, but it is worth checking out. It also includes entrance into the Italiarail lounge while you wait at train stations. For more details on purchasing tickets, visit our How To Buy Train Tickets In Italy post.
Is It Easy To Travel Around Italy By Train?
Travel can be challenging, particularly if you have chosen a new destination with folks who speak a language that is unfamiliar to you. Having said that, while we did have to do a bit of research and learning, we found it to be fairly easy to travel around Italy by train. There are plenty of options for routes, the booking is straightforward, and the trains are comfortable. I highly recommend booking tickets ahead of time online, but, if you prefer to speak with someone in person, you can purchase tickets for any route at any train station in Italy.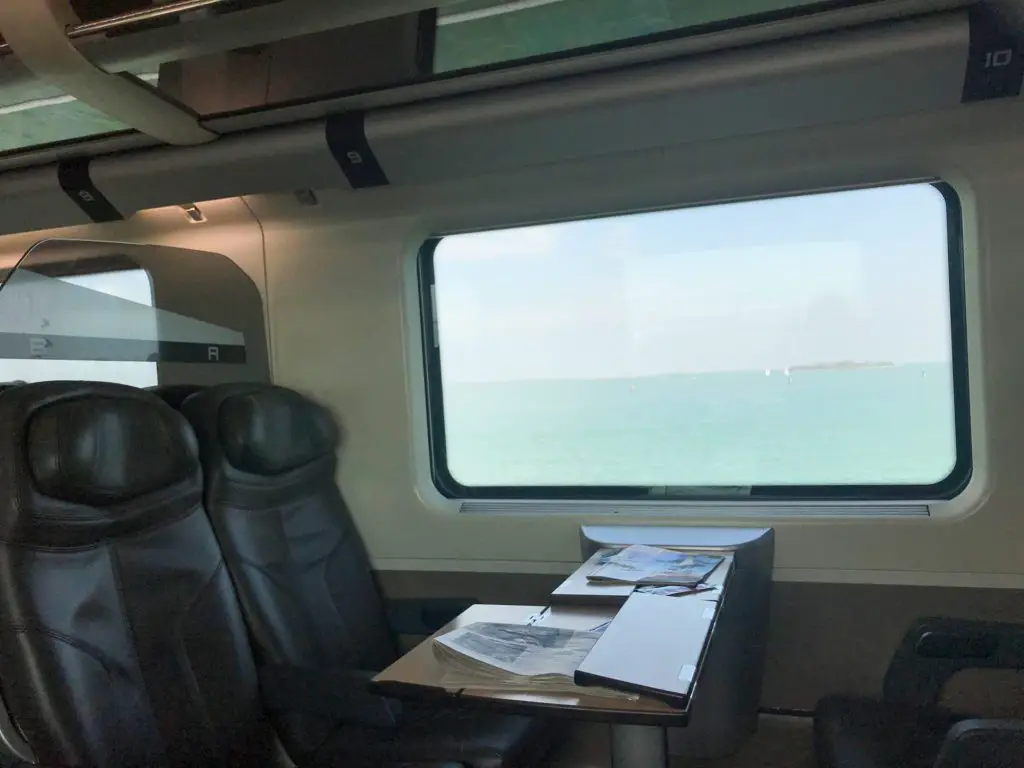 What Are The Best Cities To Visit In Italy By Train?
As you decide the best cities to visit in Italy by train, you will want to consider the time you have available as well as your own interests and hopes for the trip. I will list here both larger cities and smaller towns and villages accessible by train, but you may want to add your own stops to the list. You can also reach vineyards by train. I suggest riding the train to the closest town and then booking a tour of a vineyard or two. Many tours will include transportation from the train station. Check out our Northern Italy Train Itinerary if you are planning a trip specifically in that area of the country.
Roma
Roma, or Rome, could be a trip in itself. My husband and I spent three days there, and we could have stayed for three weeks. The Pantheon, Trevi Fountain, The Spanish Steps, The Colosseum, and The Roman Forum were all on our list. Of course, we toured The Vatican as well. At the top of our list for our next trip to Rome is the San Clemente Basilica, a fascinating site to visit. Like much of Rome, this area of the city was built in layers as centuries passed. The Basilica built in the 12th Century is only the tip of the iceberg, if you will. Underneath, a 4th Century Basilica and 1st Century buildings have been uncovered. Logistically, I recommend checking out The Roma Pass, as we found it to be worth our money when visiting so many places. You can research what is included and purchase it online or wait and purchase it in Rome. It also includes public transportation while you are there. No visit to Rome would be complete without spending some time eating and relaxing at one or several of the Piazzas in the city.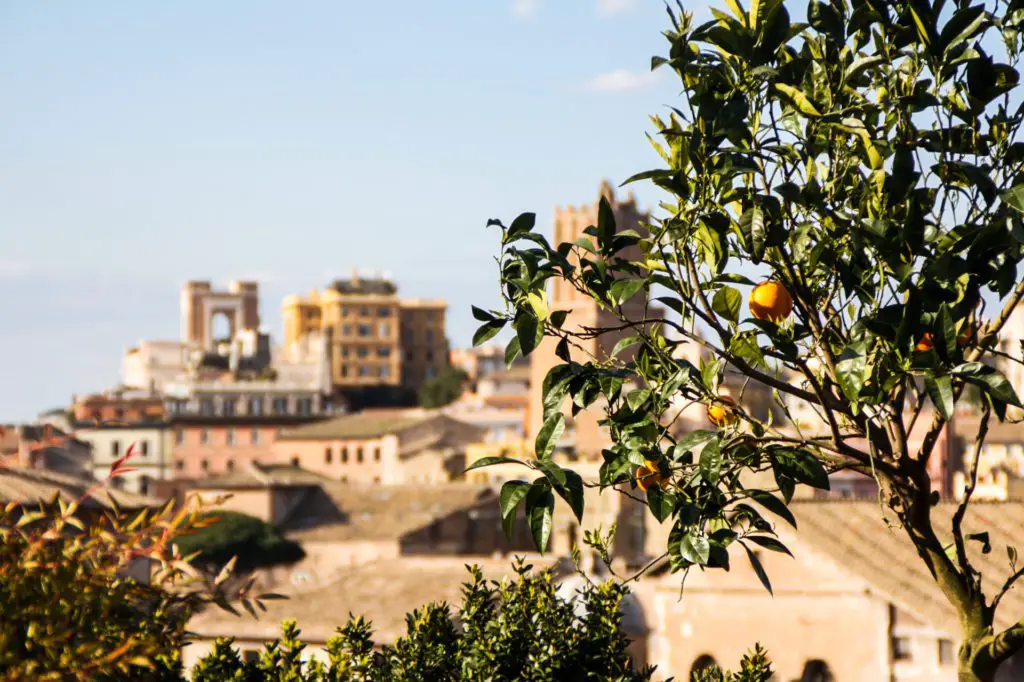 Milano
If shopping is your thing, don't sleep on Milano, or Milan. Even aside from the great shopping, Milan is a beautiful city to visit. You will find plenty of architecture, art, entertainment, amazing food, and rich history and culture, but without some of the touristy flare of the more heavily-traveled cities in Italy. After you arrive in Milan by train, you might want to make it your home base for a bit in Northern Italy, visiting other cities by train during the day, and returning to Milan each evening.
Venezia
A stop in Venezia, known to many as Venice, must include a gondola ride. Gondolas are available all along the canal, and the prices are all comparable. I recommend simply walking up to the gondola stand and taking the ride, rather than booking in advance. For one, you never know what the weather might bring. Two, in my opinion, the most romantic or special gondola rides just happen, rather than being planned in advance (but maybe that's just me)! Take some leisurely time to walk around, explore, and shop while in Venice. The Rialto Bridge is a must-see, both for its architecture and the shopping on the bridge. My husband found a fantastic leather shop and bought more journals than he will ever fill with his writing. We took a boat ride to Murano during our visit to Venice and came home with some souvenirs. In fact, my beautiful glass keychain reminds me daily of a fantastic trip to Italy. End your day in Venice with a relaxing dinner near the canal.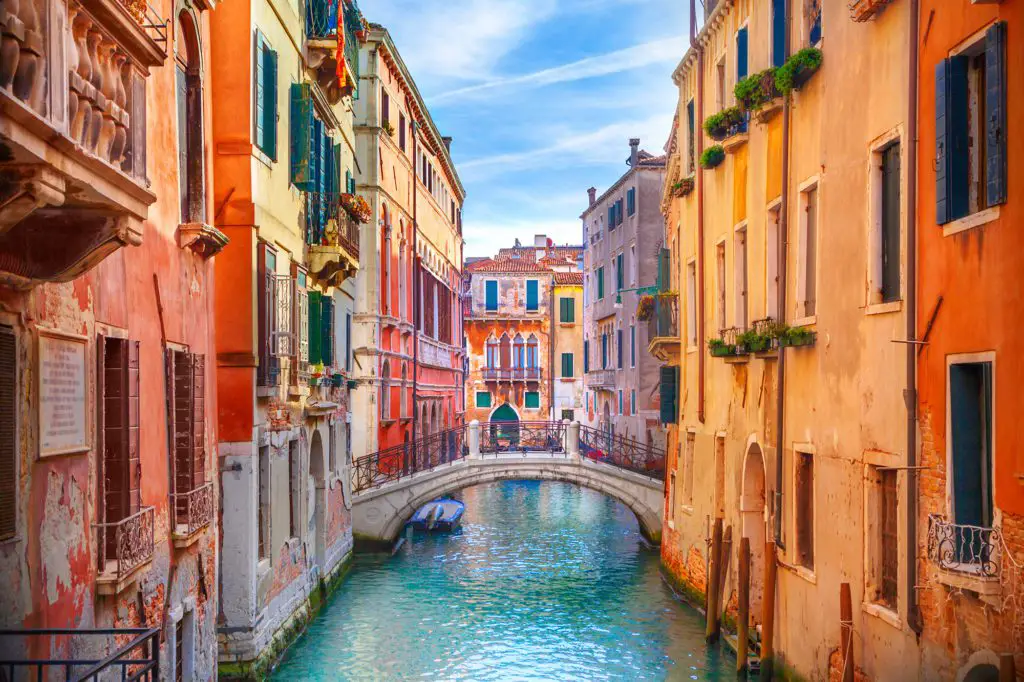 Verona
As if the fact that Verona is the setting for Romeo and Juliet isn't enough, there are plenty of other great reasons to visit this city by train. Verona is a great place to walk around, stop for coffee or gelato, and enjoy a wonderful evening meal complete with wine and one of several Veronese signature dishes. A busier day in Verona might include visiting a museum, touring ruins, or wine tasting at a vineyard.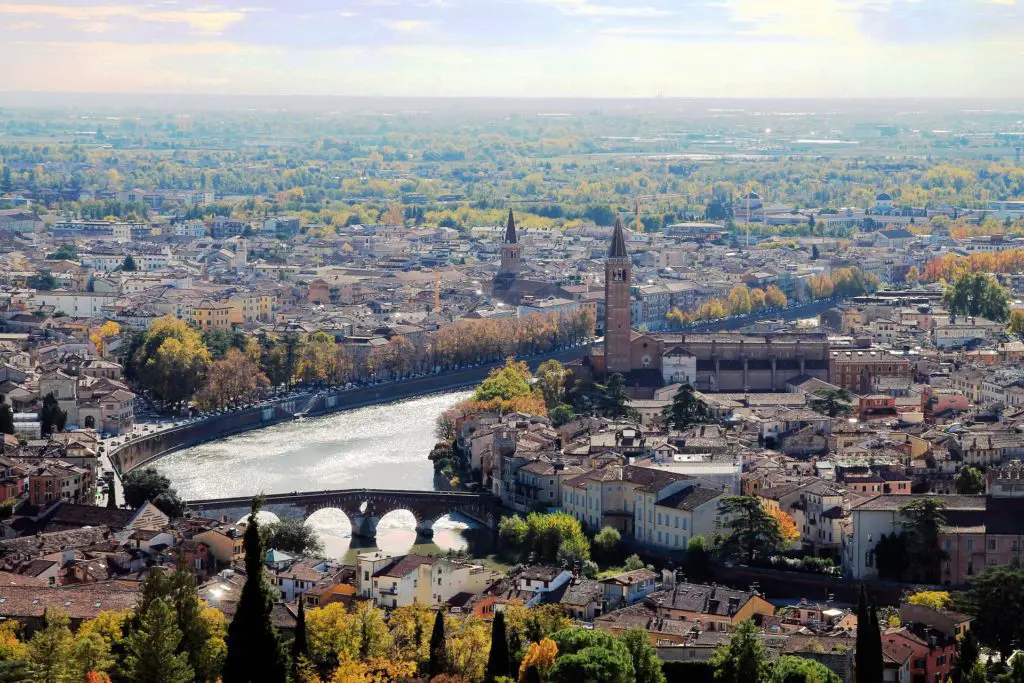 Napoli
When the train stops in Napoli, or Naples, you will be in for a culinary treat. Naples is the birthplace of pizza, and, while this might make me an eternal middle schooler, pizza is one of my favorite meals. Other local favorites are a flaky pastry called Sfogliatelle, Buffalo Mozzarella, Strufolli, and strong Neopolitan coffee. The Isle of Capri is a popular spot to visit while in Naples. The scenery is breathtaking, the shopping is good, and you might even see a celebrity while there.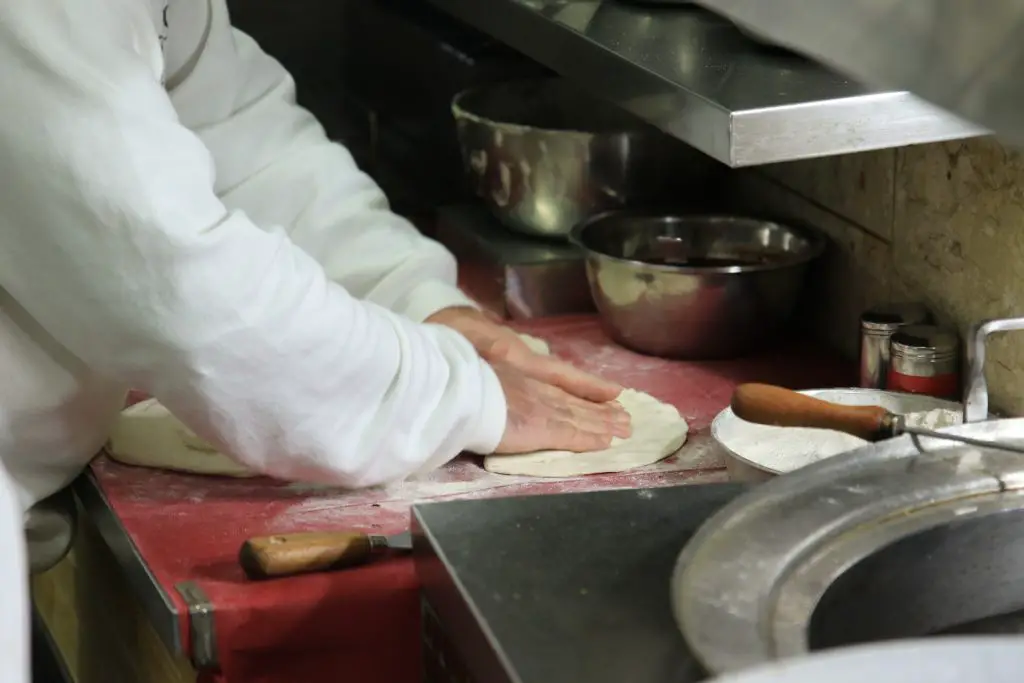 Firenze
Firenze, or Florence, is a simply amazing city. It is small enough to make public transportation unnecessary. And yet, you will find so much to do that one visit will not be enough. My husband and I stayed a little bit off the beaten path, but in Florence, nothing is far away from anything else. The next time we go, however, I would like to stay right on the Palazzo Vecchio. If you only have time to visit one or two of the popular sites, I suggest paying your admission at each place. If, instead, you plan to make it to many of them, the Firenze card is a really great deal. You can find details online and even purchase the card in advance. Of course, a visit to Florence must include seeing Michelangelo's David (and his unfinished works as well!) at the Accademia, The Bargello, the Ponte Vecchio, the Central Market, and the Uffizi Gallery. I have to say, though, that perhaps my favorite thing in Florence was visiting all of the basilicas and churches. I had read a novel about the Medici before our trip, so I really enjoyed seeing The Medici Chapel. Lastly, I highly recommend eating gelato in Florence at least once a day. In fact, this could be a rule of thumb for any city you visit by train in Italy.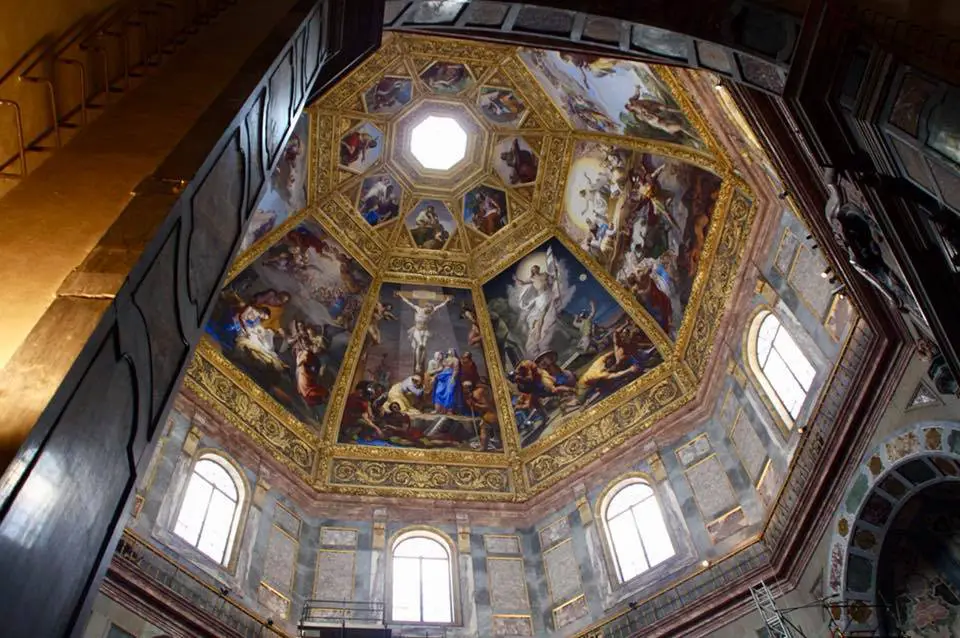 Spello
Located in central Italy, Spello is a perfect place to visit by train. You will find a small, quiet, beautiful village devoid of tourists. You can see Roman arches away from the crowds. The Porta Consular and the Porta Venere are two of the best arches to see in Spello. Visit the Piazza della Repubblica for a great meal and a visit to the local shops. Spello is also known for its beautiful flowers and even holds a flower festival each spring.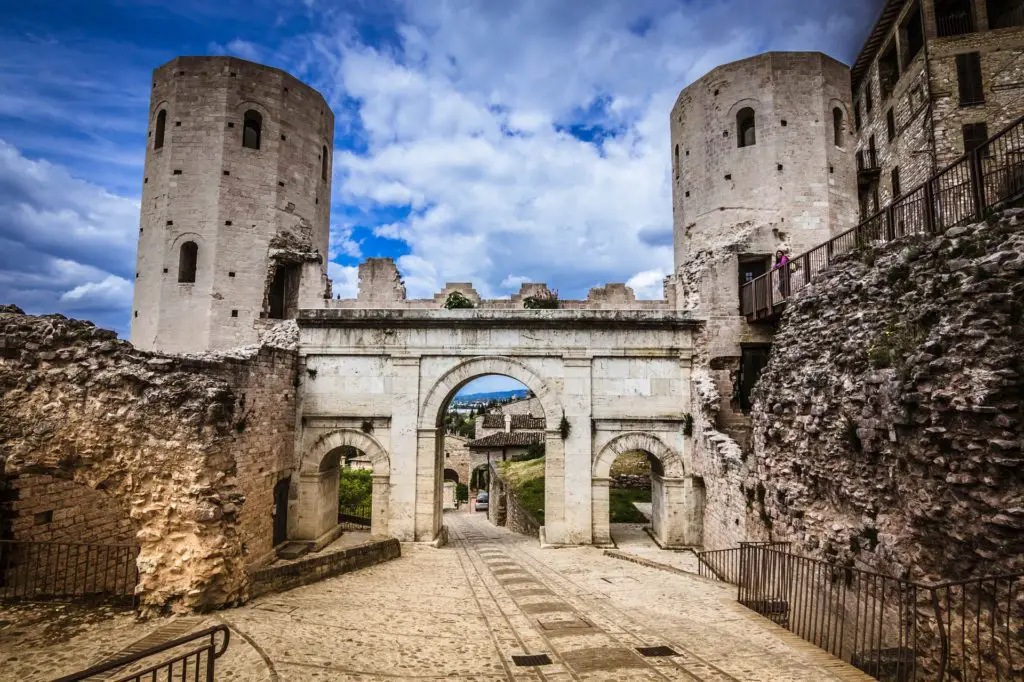 Matera
A visit to Matera will find you in caves for nearly every experience. In fact, it is known as "the city of caves". Not only will your stay here be beautiful, it will also prove to be quite unique. Our family loves to visit movie sites, so knowing that the James Bond film, No Time To Die, was filmed here, bumps this city up a few notches on our list of must-sees. No matter where you stay or eat in Matera, you will likely be climbing stairs to get there. You might book a guided tour of this amazing city, or you may prefer to explore the many steps and caves (including cave churches and cave restaurants) on your own. To reach this city by train, book the private train from Bari.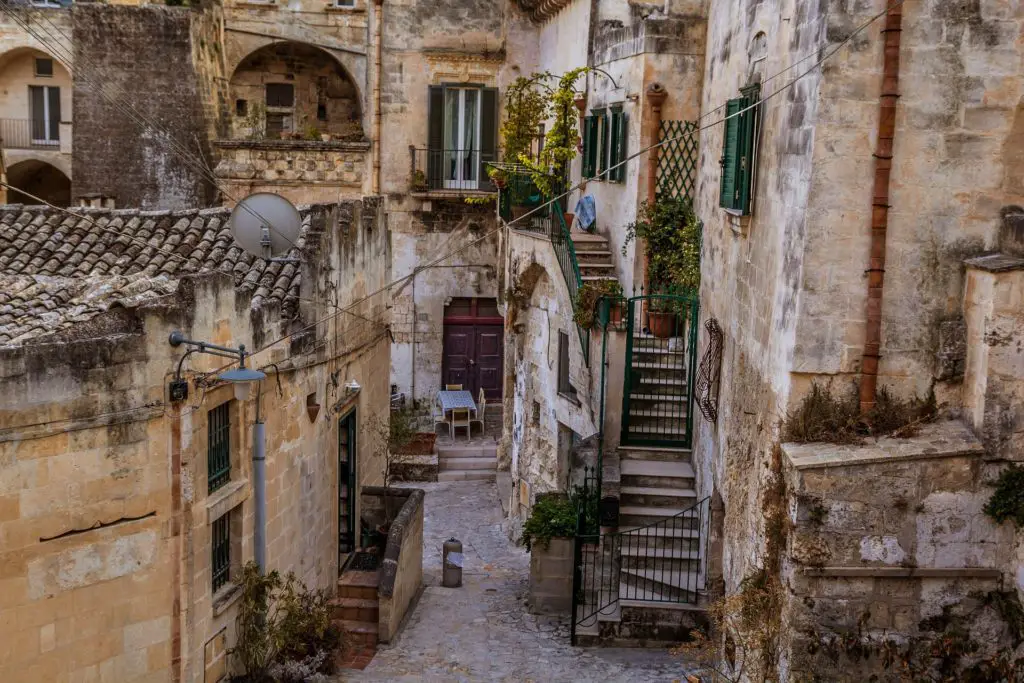 Barga
If you are looking for a walk down a cobblestone street in a small Italian town, plan a visit to Barga. Tourism is quite low here, making it a fantastic secret getaway. Most of the homes are actually lived in by the owners, so you will have the opportunity to truly live among the locals. You will find churches, art galleries, museums and restaurants to discover, as well as gorgeous hanging flowers along the way. Add in a wine tasting, and you have an epic visit to a small Italian town to tell your friends and family about.