The The Venice Simplon-Orient-Express: 13 Things You Need to Know Before Riding this European Train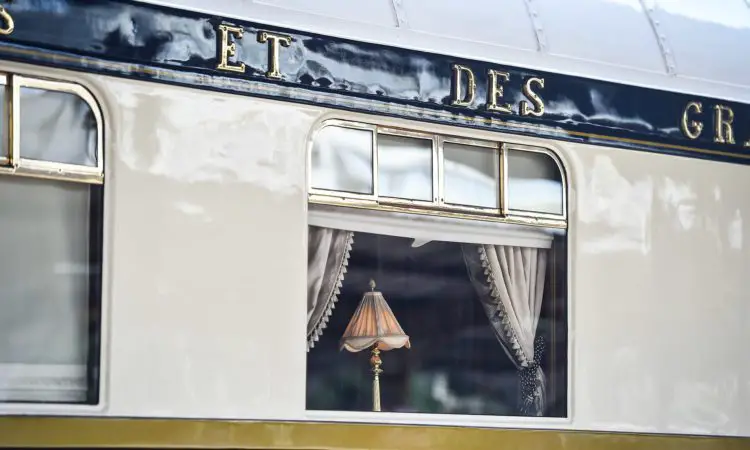 Grounded Life Travel is supported by its audience. When you purchase through links on our site, we may earn an affiliate commission.As an Amazon Associate I earn from qualifying purchases. List of everything we use in our travels.
You've seen it in films and read about it in fiction and non-fiction books. It is a larger than life concept that is a mystery to most that haven't quite had the means over the last 100 years to take a trip within this curious vessel. Yet, the Orient Express conjures images of Hollywood starlets and covert spies as they travel for pleasure and to get to their next mission or film set.
Today, the vintage concepts have been reinvented with careful attention from designers and craftsmen to keep the originality from the Orient express of the 1920's and 30's. This endeavor is literally woven into the fabric of this iconic train. You can take a short trip on this train to realize the essence of what it is all about or you can schedule a grand affair and spend tens of thousands on the trip of a lifetime. Whatever itinerary you book, on thing is certain. You will never take another trip quite like it.
Is the Venice Simplon-Orient-Express still running?
The Venice Simplon-Orient-Express is still running and has been since its inception in 1929. Routes and carriages have changed over the years to reflect passenger's changing needs in comfort. However, the classic 1920's and 30's feel and decor has been preserved and restored and lovingly cared for by craftsmen at the top of their field. This gives the traveler a trip that will feel very much as it did during The Golden Age of Travel.
Luxurious amenities were popular with wealthy tourists, dignitaries ad even spies from its inception. Today, anyone that has the means can enjoy a ride on the Orient Express and experience the grandeur of this work of art upon the rails.
Where does the Venice Simplon Orient-Express leave from and go?
The Orient Express can start in London, where you will leave from Victoria Station. From here, you will stop in Paris where you can disembark or continue on to Verona or Venice. However, you can also start your trip in Venice and travel to Prague, Vienna and Budapest and back to Paris or London. There are many itineraries in which to choose when traveling on the Orient Express.
Occasionally there are even routes that run from Krakow, Vienna, Budapest, Prague, Rome, Stockholm and sometimes even Istanbul. These are only scheduled a few times a year, so make sure you do your homework and book the right trip.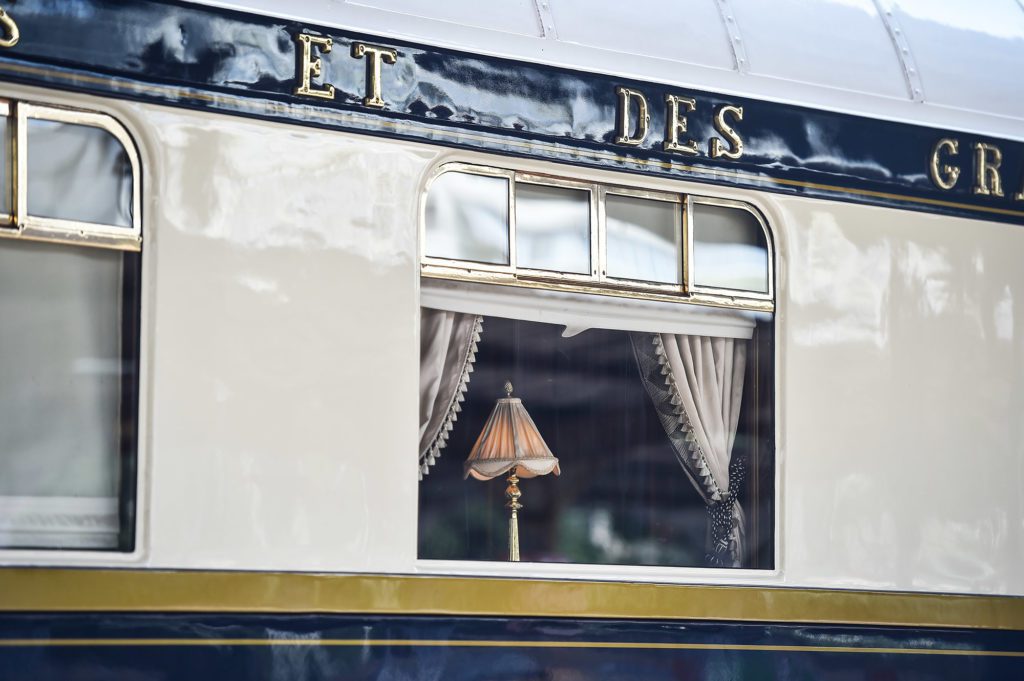 How long does the Orient-Express take?
This all depends on your route. The most popular route, however, is the route from London to Venice. This route will take two days, with one night spent on board the train. You can also take a return trip that can give you four days on board.
Does the Orient-Express go through the tunnel?
The Orient Express's itineraries take you across the English Channel in order to continue its journey in Europe. However, the train itself does not cross into the tunnel. The train carriages are right at 100 years old, therefore the train can not cross the English Channel by tunnel. Travelers will take a coach and onto a shuttle. When passengers have completed the tunnel, they will then load onto the Orient Express once more.
Do you get your own bathroom on the Orient-Express?
Each cabin has a vanity compete with sink and mirror. However, unless you book a grand suite, you will need to use a shared bathroom located at the end of each carriage. To preserve the historical feel of the cabins a toilet and shower could not be included in Twin and Cabin Suites.
Are the drinks free on the Orient Express?
Drinks are free on the Orient Express. In fact, wine parings have recently been introduced with lunch and diner service while on board. Complimentary tea, coffee, sodas and water are also included with your service. There is a bar car '3674' that also has anything you may desire outside of what is offered with your package.
How do you shower on the Orient Express?
Unfortunately, there are no showers for the Twin and Cabin Suites on board the Orient Express. However, if you book a Grand Suite you will enjoy your own en suite amenities including a toilet, shower and vanity.
What are the amenities offered on the Orient Express?
Amenities abound on the Orient Express. Porters and attendants are there for your every whim. Lavish chef inspired dinners, lunches and even mid-night brunches are served between times in your decadent room designed with period art deco decor. Visits to the Bar Car '3674' will give you time to converse with other passengers as you sip on your favorite cocktail and request a number from the pianist.
Can you have dinner on the Orient Express?
Not only is dinner served on the Orient Express, but a host of lunches, teas and champagne brunches and receptions. You will receive the best five star service and cuisine on the Orient Express. The chefs aboard the Orient Express ensure that only the finest regional, seasonal ingredients are used from the areas in which you will be exploring. A sample menu might include: Pumpkin soup, Filet of beef with boletus and wine reduction sauce, Lobster vol-au-vent with white pudding and spinach, a selection of fine cheeses and Pear Belle-Helene for dessert.
What do you wear on the Orient Express?
Overdressing is not a concern when you are a passenger on the Orient Express. In fact, you could wear a tux or a jeweled evening dress and you would be in good company at dinner. During the day smart attire will do. No jeans, t-shirts or flip-flops. Have fun with your clothing and even consider donning clothing form the era of The Golden Age or Travel as if you are in character.
What are the rooms like on the Venice Simplon-Orient Express?
There are three classes of rooms on board the train. Each is luxurious and befitting to adorn the name of the Orient Express.
Twin Room
By day this elegant room with all you need is a quiet respite from visiting with other travelers and eating with friends. The opulent varnished woodwork of the era welcomes you to rest and relax. By night the comfortable seating converts to a bed complete with fresh linens.
Double Cabin
Have your choice of a double bed or two twin beds, a private en suite marble vanity room complete with complimentary kimono and slippers.
Grand Suite
The Grand Suite includes a decadent living quarter, bedroom area and en suite marble bathroom complete with shower and toilet. You will also enjoy 24-hour butler service, free-flowing champagne and private in-room dining.
How much does the Orient Express cost?
There are so many various itineraries in which to choose on the Orient Express. Choose one that match your desires and budget. Journeys start at $5,600 per person for a twin cabin and can reach as high as $14,400 per person if you book the Grand Suite. The most expensive booking is the Paris to Vienna Return with the Grand Suite. This trip will cost $30,800 per person and will take four days of luxurious travel in a round trip itinerary.
There are certainly other cheaper trains in Europe like the Caledonian Sleeper train, but this train is considered top of the line.
Is the Orient Express worth it?
If you are looking to go on a grand trip that will be the highlight of all trips ever taken, the Venice Simplon Orient-Express is the one to go on. You can backpack across Europe, drive the landscape or fly from one destination to another. Yet, the most unique and unforgettable experience will always be on a train. Taking the Orient Express will most definitely be worth every effort you have taken for this trip of a lifetime.