Complete Guide To Amtrak Metropolitan Lounges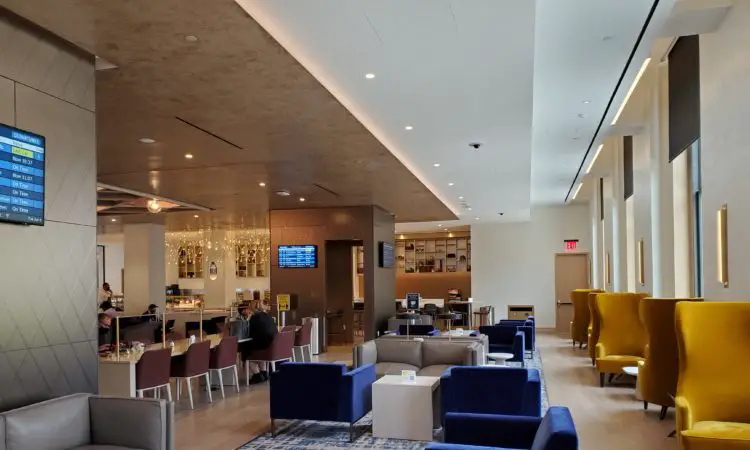 Grounded Life Travel is supported by its audience. When you purchase through links on our site, we may earn an affiliate commission.As an Amazon Associate I earn from qualifying purchases. List of everything we use in our travels.
This complete guide to Amtrak Metropolitan Lounges will break down all the available lounges as well their features. You can access these lounges in a few ways. By purchasing a one day pass, having it included in your ticket (sleeper car) or you gain access through tier status.
What Is An Amtrak Metropolitan Lounge?
Amtrak Metropolitan Lounges are similar to airline lounges in airports. There are many differences between them. These lounges are only available at select stations. The services available at each varies greatly. Some lounges are staffed while there are a few lounges which are unstaffed. The staffed lounges will provide additional assistance for the passengers, such as ticketing assistance, guide to train platform and providing food. Unstaffed lounges are private waiting areas with little to no amenities available. Lounges can be accessed upon arrival or departure. You must have a valid ticket for the day you are trying to gain access to the lounge.
How Do You Access An Amtrak Metropolitan Lounge?
There are several ways to access Amtrak Metropolitan Lounges. If you hold a First Class Acela ticket or sleeper car accommodations, you will have complimentary access to the lounges. You may also access the lounges if you have Elite Status with Amtrak. This includes Select Plus and Select Executive only, you will need to present your member card. If you have a business class ticket departing from the following stations only, Los Angeles, Chicago, St. Louis and Portland, you can also access the lounges.
Complimentary day passes can be earned through tier status. If you don't gain access by one of the methods mentioned above, you can purchase a day pass at select stations that will give you access for the day, $35 except for NYC Moynihan Train Hall, $50. Note, not all train stations offer purchasing the day pass option. The last group of those who can access the Amtrak Metropolitan Lounge, is private rail car owners and their traveling parties. Los Angeles Union Station is the only station where this is not valid.
Which Stations Have Amtrak Metropolitan Lounges?
There are 10 Amtrak stations with Metropolitan Lounges. Each station is a bit different as are the lounges at each one. The bigger stations will have additional amenities for the passengers, such as large food halls and luggage storage. Here is a list of the Amtrak train stations with lounges.
Boston South Station
Chicago Union Station
Los Angeles Union Station
Minneapolis Train Station
New Orleans Passenger Station
New York City Moynihan Train Hall
Philadeliphia 30th Street Station
Portland Union Station
St. Louis Gateway Arch Station
DC Union Station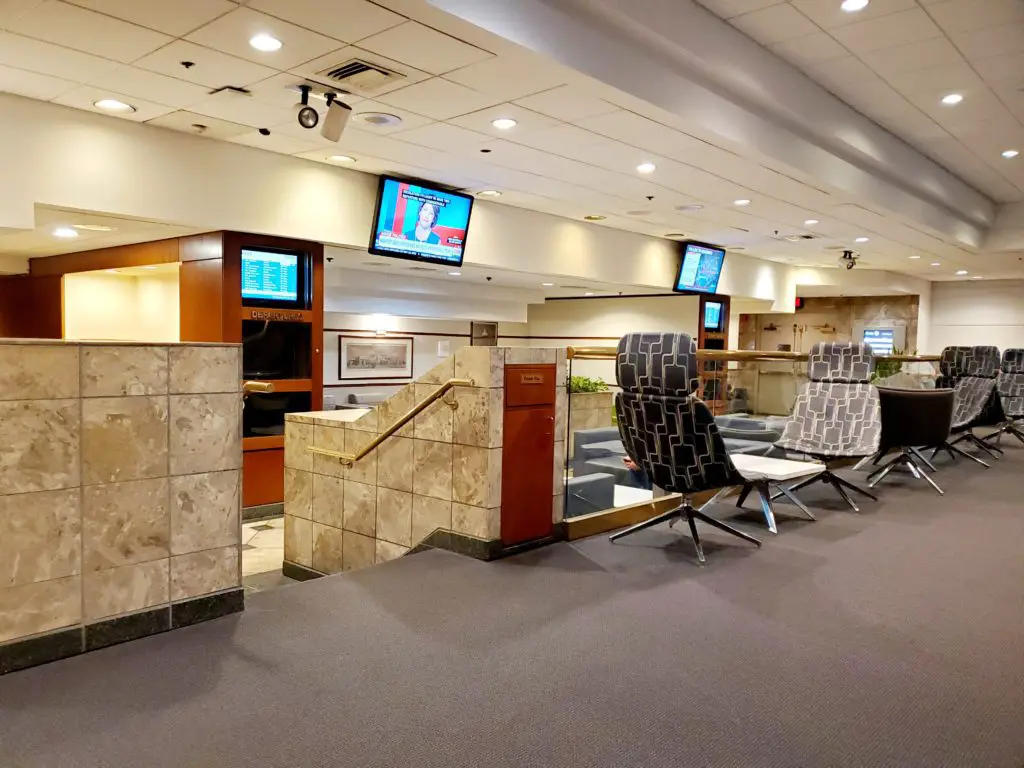 Minneapolis, St. Louis and New Orleans are all unstaffed. These serve as a private waiting area prior to boarding. You will receive complimentary water at the St. Louis first class lounge. The other stations are all staffed and provided snacks and drinks as well additional services. Moynihan Train Hall offers the newest metropolitan lounge, it is the new lounge model moving forward. Moynihan Train Hall is an expansive staffed lounge. They not only have snacks and beverages available but they are also serving hot food, prepared by a member of the food staff. If you need a pick me up, they also serve crafted coffee beverages.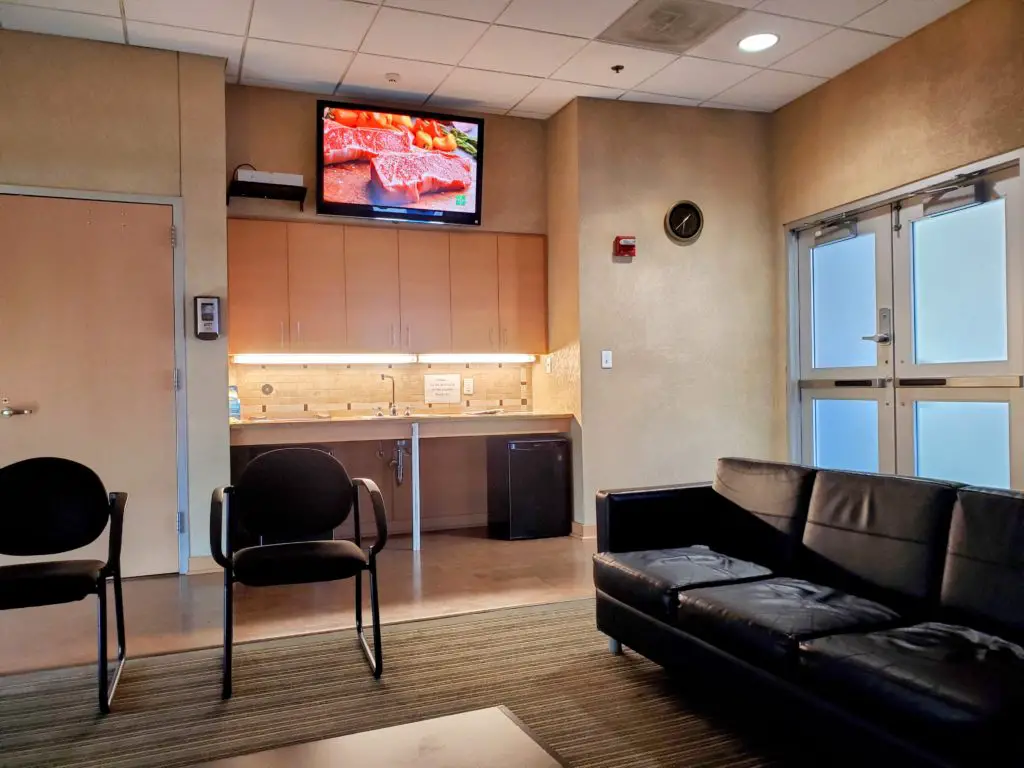 List Of Amtrak Metropolitan Lounges
There are 10 Amtrak Metropolitan Lounges in the US, most of which are on the East Coast. If traveling out west you will find there are two on the West Coast. Each lounge has varying levels of offerings, some lounges are staffed while others are just a private room to wait until your train boards.
| | | |
| --- | --- | --- |
| Station | Staffed/Unstaffed | Food |
| Boston South Station | Staffed | Snacks/Drinks |
| Chicago Union Station | Staffed | Snacks/Drinks |
| LA Union Station | Staffed | Snacks/Drinks |
| Minneapolis | Unstaffed | None |
| New Orleans | Unstaffed | None |
| NYC Moynihan Train Hall | Staffed | Hot/Cold/Drinks |
| Philadelphia 30th Street Station | Staffed | Snacks/Drinks |
| Portland Union Station | Staffed | Snacks/Drinks |
| St. Louis Gateway Station | Unstaffed | Water |
| DC Union Station | Staffed | Snacks/Drinks |
Tips For Using Amtrak Metropolitan Lounges?
Most Amtrak Metropolitan Lounges are staffed. There are only 3 lounges that are unstaffed. The unstaffed stations all require you to see a ticket attendant to acquire the access code to enter. They do not have food available inside these lounges so you will want to grab something to eat before entering. The St. Louis Gateway Station has water available in a small fridge in the room. The only lounge with hot food available is Moynihan Train Hall Metropolitan Lounge. All the other lounges serve cold foods and snacks as well as drinks. If you need a bigger meal, you will need to grab something on your way to the station or in the food hall in the station (if available).
Some Metropolitan Lounges have bag storage available. This is a great perk, be sure to ask if it is available in your lounge. There are a few lounges that do not have elevators available for second floor access. If you have mobility issues be sure to inquire before. Stay alert in the lounges for when your train is called for boarding. Many of these stations will have a staff person guide you to the train platform. This is very helpful, especially at the larger stations.
Metropolitan lounges all have private bathroom access but they do not have shower facilities. Some lounges have conference rooms you can book. There is comfortable seating available in the lounges so be sure to find a comfortable spot to sit and recharge before your trip.