Grounded Life Travel is supported by its audience. When you purchase through links on our site, we may earn an affiliate commission.As an Amazon Associate I earn from qualifying purchases. List of everything we use in our travels.
Our son lives in Chicago so we visit often. We usually stay in the city near the Magnificent Mile but rates were very high this time around so we decided to stay outside the city since we had our car with us this time. We stayed in the suburb of Schaumburg. It was a very nice to place to stay. It was clean and had lots of restaurants and shopping nearby. Although the main reason for going to Chicago is always to visit our son, we play tourists for a couple days so we can take in all that is Chicago.
It truly is one of our favorite places to visit. Having a car in Chicago can be tricky. Driving in the city can be crazy and parking can be a nightmare. We use the Park Whiz app to help us find parking at a reasonable price. Uber/Lyft is a great way to get around once you are in the city but you can walk to most places. The train is also a safe and easy way to get around in the city.
Here is a list of some of our favorite spots to hit:
Central Perk
The famous set from the Friends TV Show is reborn on the Magnificent Mile in Chicago. It is free to enter and get your picture taken on the famous couch. They even provide oversized coffee mugs to pose with! Don't expect Joey to be your waiter though! This is located inside the Flagship AT&T store. Check to make sure this is open and available as there are plans to take it on the road.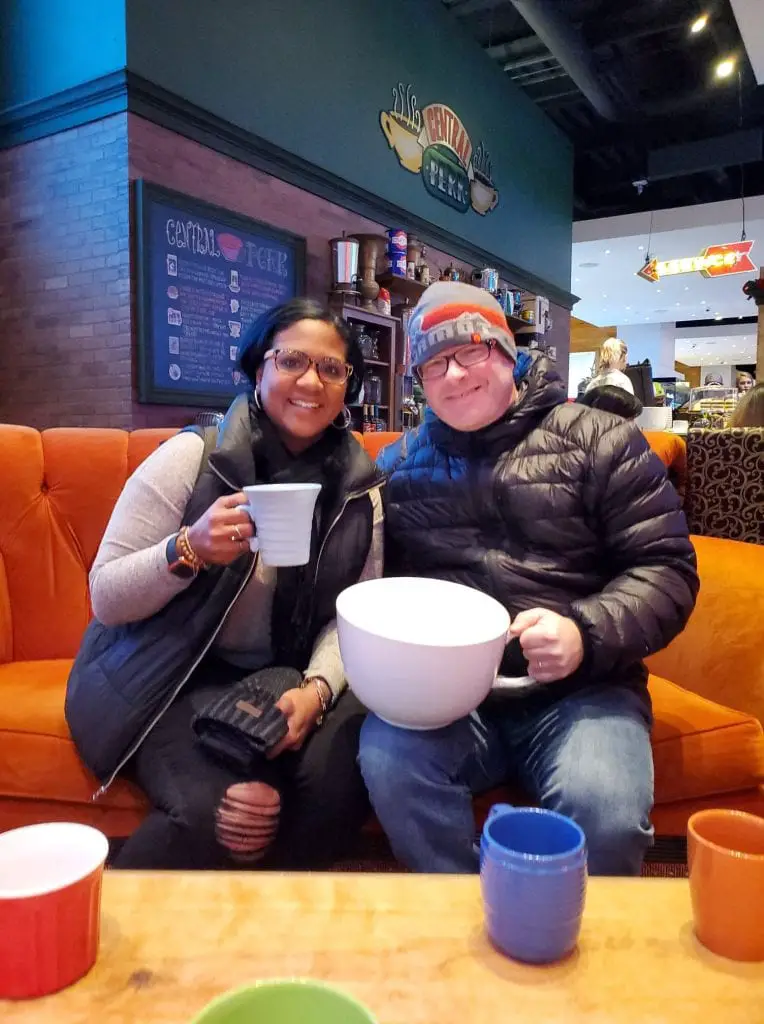 Museum Of Science and Industry
We loved the Museum of Science and Industry. The have U-505 a German Uboat from WWII on display. They even let you go on the Uboat for a nominal fee. If you've seen the movie U-571, this is a must visit to bring that movie to life.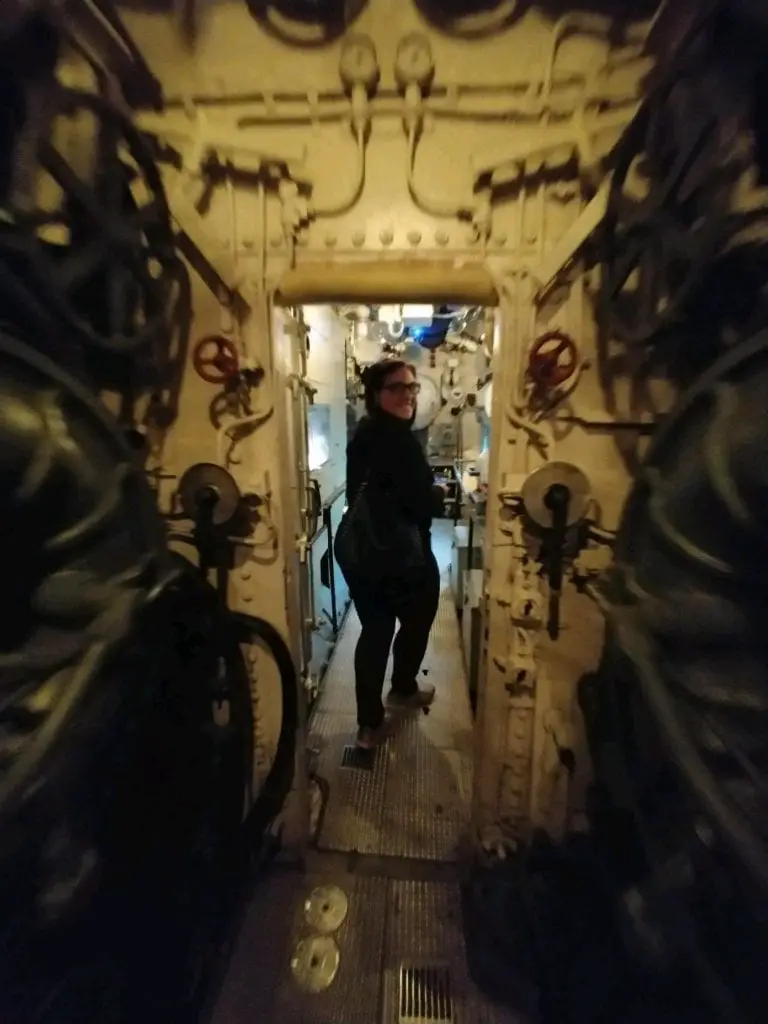 The Bean
The bean is a fun place to goof around and take silly pics for your Instagram. It's actually called Cloud Gate and it is a sculpture by an Indian born-British artist Sir Anish Kapoor. It is located in Millennium Park. Millennium Park is a great place to hang out for the day, rent a bike, run or just grab some lunch and people watch. Lots of business people show up here around lunch to enjoy some peace and quiet.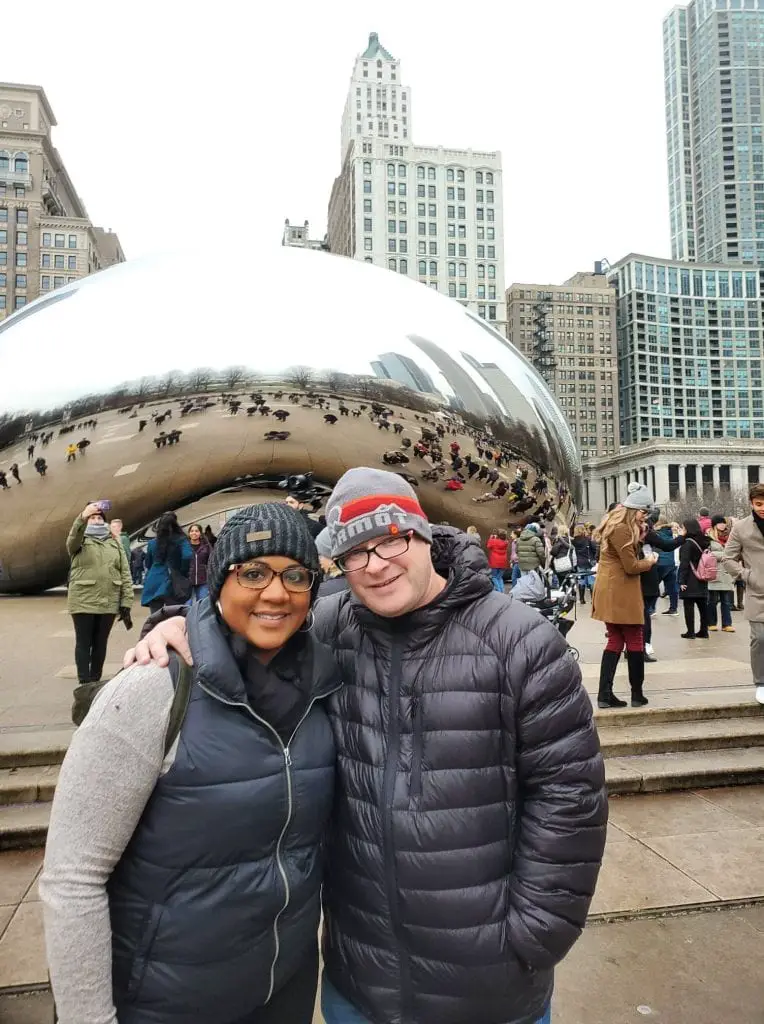 Wrigley Field
During baseball season a visit to Wrigley Field is a must. It is one of the oldest ball fields left in the US. It opened in 1914 and it shows. Although the seating is cramped and the walkways are narrow you can feel the history. It's nostalgic and so fun to watch a game here, live!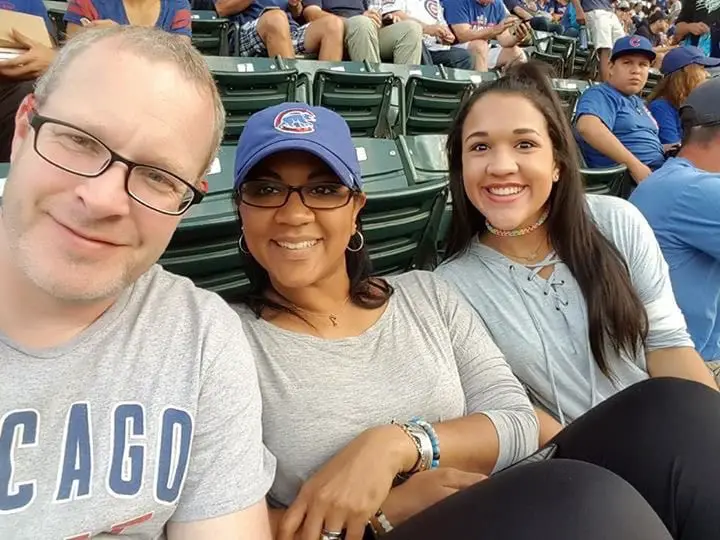 Willis Tower
The Willis Tower (formerly known as Sears Tower) is a fun place to see the city from a birds eye view. If you  can stand hieghts (unlike me) you can do the Skydeck attraction at the top. It's located on the 1-3rd floor. Your options are The Ledge, which is a glass enclosed balcony that extends about 4 feet beyond the outside of the building. It's 1,353 feet straight about the sidewalk below!!
Chicago is a great town filled will restaurants and bars!! You are never too far from something good to eat. I guess that's why its good to walk as much as possible to work off all the delicious food you will consume. Here are a few of our favorite places to grab some grub:
Stan's Donuts
Stan's Donuts– If you don't get the Biscoff Pockets you're crazy, be sure to share with someone, the sugar in this one will send you to the moon and back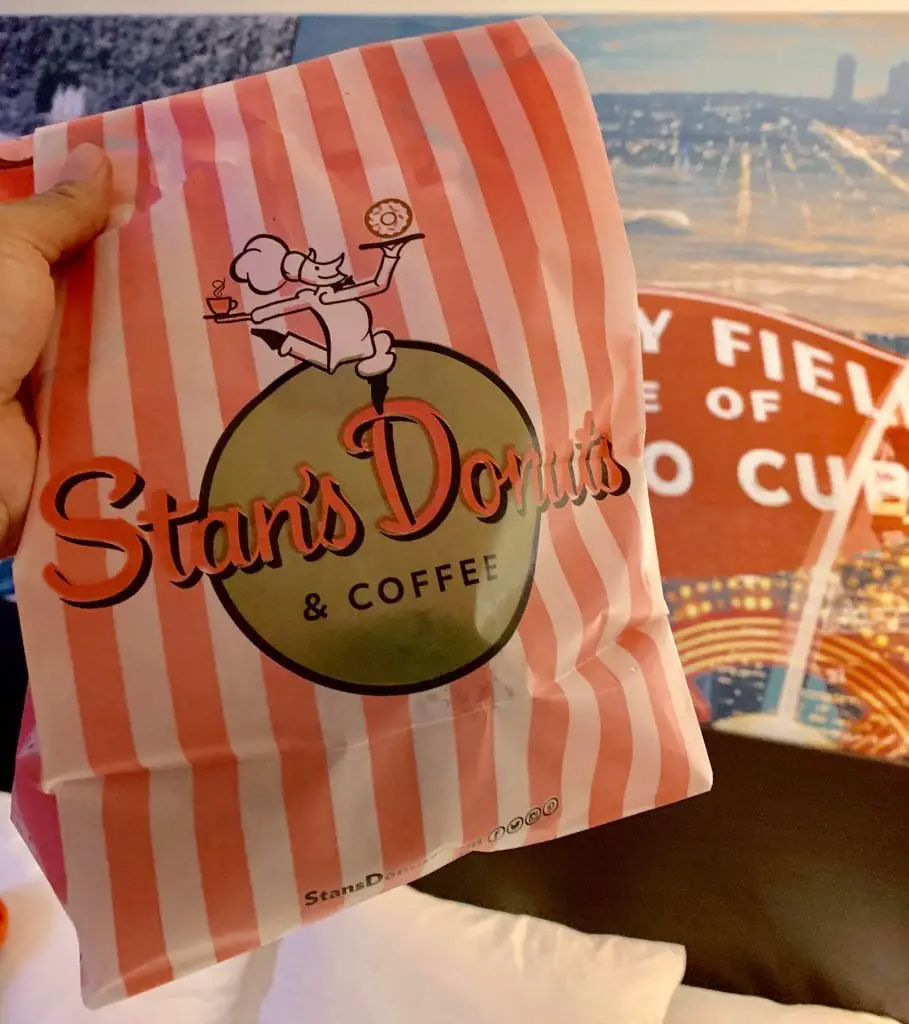 Portillos
Portillos– A no brainer, get the Chicago dog, they always give me a weird look when I pass on the mustard (I know it's wrong but I just can't bring myself to like it)
Giordano's Pizza
Giordano's– In my opinion, the best pizza, we usually get a personal size and split it between the two of us
There is so much more than what I have shared here but these are just our personal faves. If you have questions or want to share your faves, feel free to share in the comments.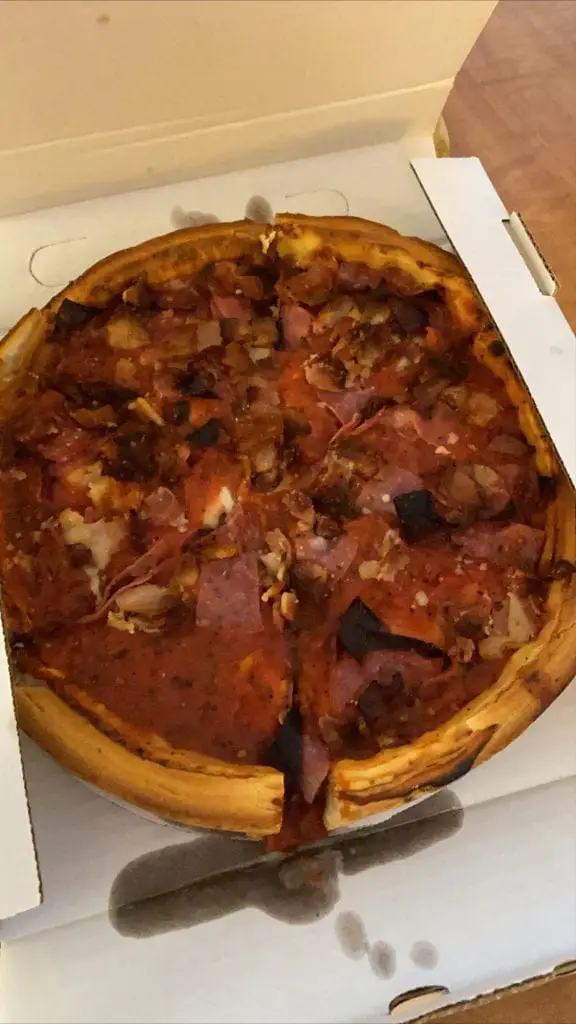 Geno's East Pizza
If you ask Rob, he'll tell you Geno's East has the best pizza in the city. It is also extreamly good. They have a large seating area and it is right off of the magnificent mile. Try both Geno's and Giordano's and tell us your favorite in this Chicago pizza battle.
The Starbucks Roastery
This is the largest Starbucks in the world at over 35,000 square feet! It is located on the magnificent mile and is always crowded. Plan to visit during an off time as the line sometimes wraps out the door onto the street. It also has the first curved escalator in the midwest. If you enjoy Starbucks this is a stop you won't want to miss.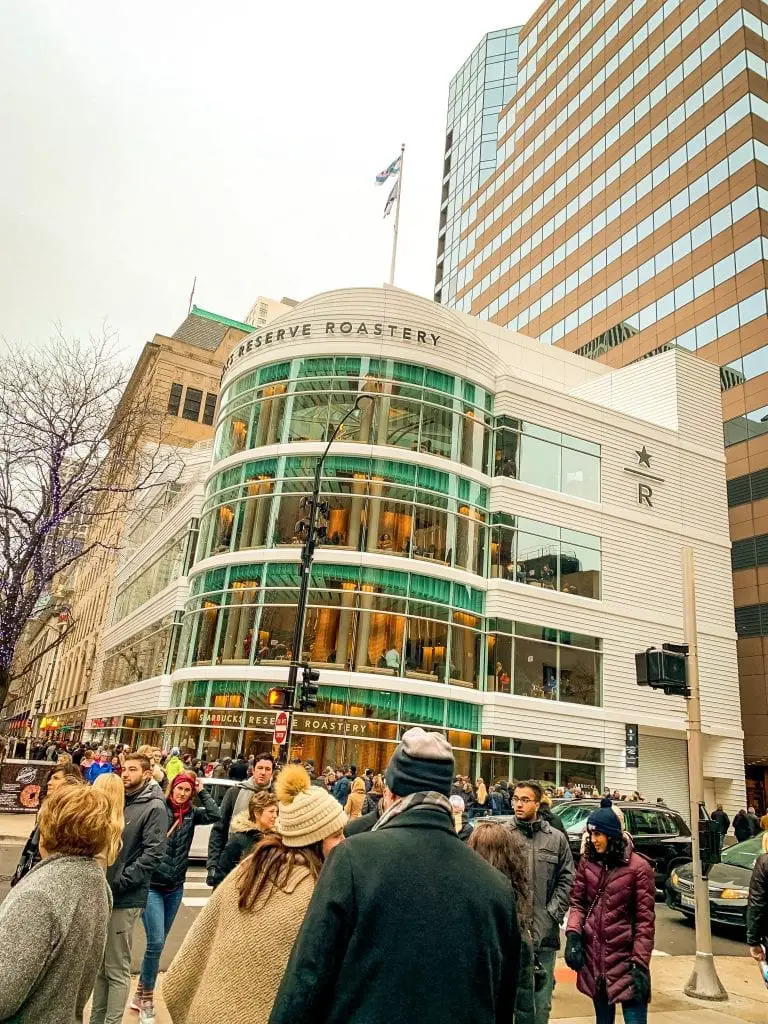 Al's Beef
Another Chicago institution, Al's Beef. Eat here and Portillo's to see which has your favorite Italian beef sandwich. We think it is tough to beat Al's!
The last time we visited Chicago, we left on the Amtrak California Zephyr, which begins at Union Station in Chicago. If you've never taken a train to or from Chicago it is a wonderful experience.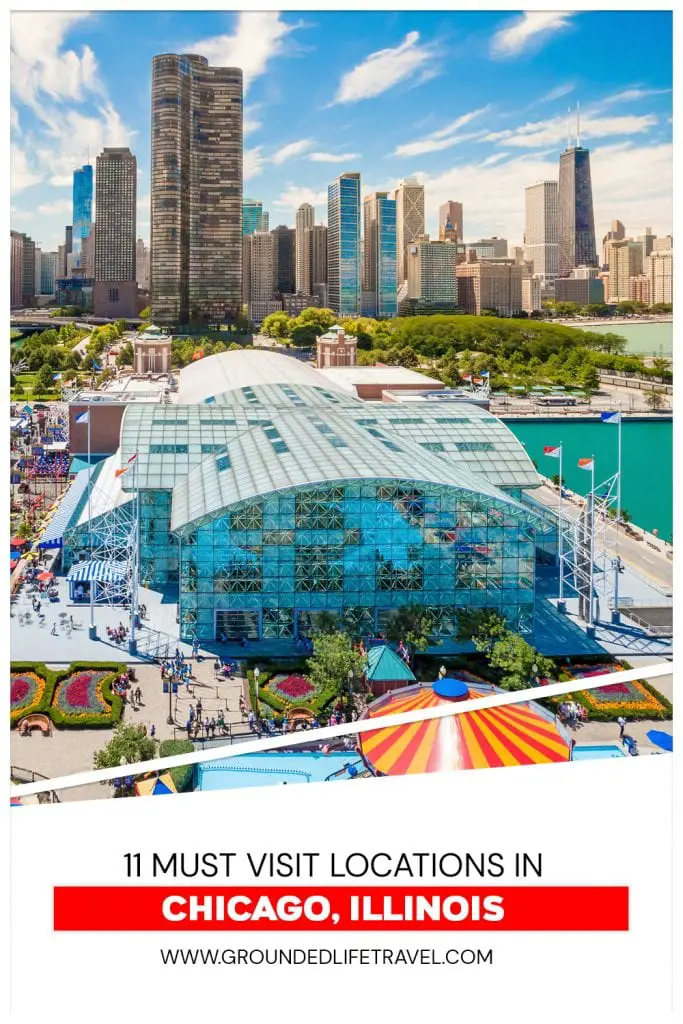 Tags :
chicago
illinois
usa