Amtrak California Zephyr: Most Scenic Train Ride In The USA
Grounded Life Travel is supported by its audience. When you purchase through links on our site, we may earn an affiliate commission.As an Amazon Associate I earn from qualifying purchases. List of everything we use in our travels.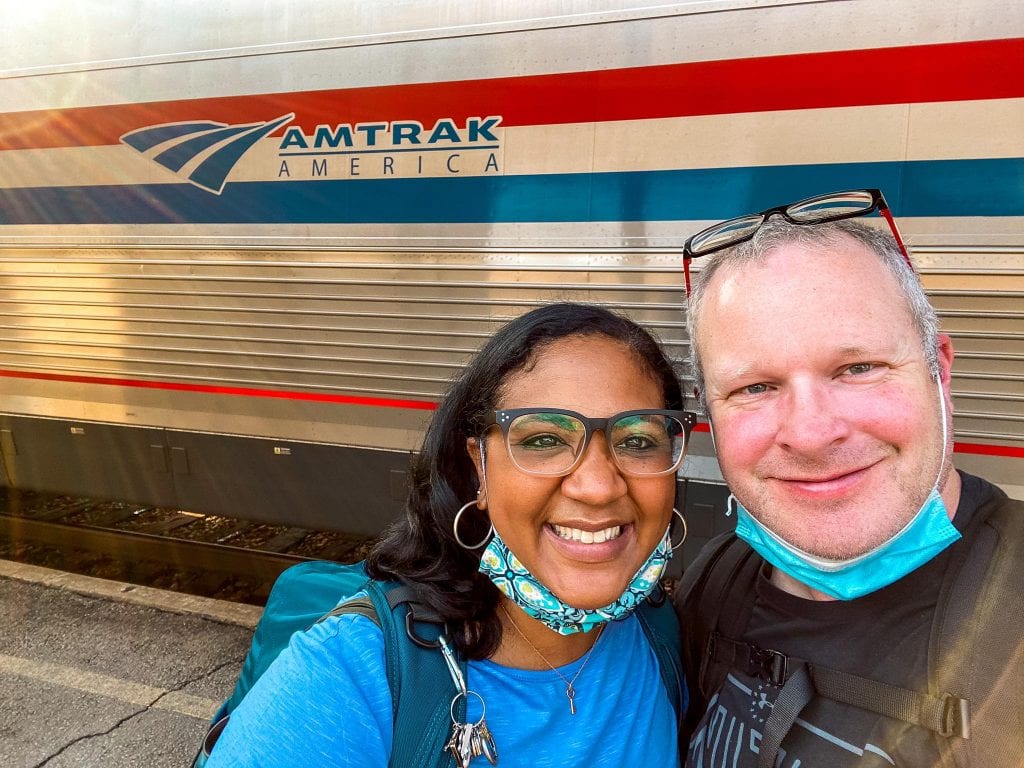 California Zephyr
California Zephyr is unrivaled as the most beautiful train trip in North America. We rode it from Chicago to Emeryville (San Francisco). The train goes through the Heartland of America and before we knew it we were trudging up the Colorado Rockies and the Sierra Nevadas. The California Zephyr will show you the most incredible views available in the United States. It is a 51 hour ride from Chicago to Emeryville.
Chicago Union Station
We arrived to Chicago Union Station via the Empire Builder. The cross country trains are running every 3 days right now we had a few day to enjoy the area. There are many hotels and restaurants withing walking distance from Union Station. When we arrived to Union Station on travel day we checked in and and headed to the Metropolitan Lounge. This is a great place to hang out and relax before your train.
The Metropolitan Lounge has changed a bit because of COVID restrictions. They are no longer serving food and drinks. You can get bottled water from the attendant but there is also a food court at Union Station where you can purchase fast food and bring it back to the lounge to enjoy. When it's time for your train, an attendant will walk you to your car to board.
Emeryville Station
Unlike Union Station in Chicago, Emeryville is a very basic station. It's a big room with a few walk up food counters. There are some seats and a small counter to check in and check your bags and such. If you walk out the front door you will find the bus that will take you straight to San Fransisco if that is your final destination. The great thing about this station is that there are several restaurants and hotels within walking distance from the station.
Amtrak Roomette
This is a overnight train ride so you will want to get a roomette to really enjoy the journey. Although you can almost fully recline the seats in coach, you will want the privacy and comfort the roomette allows. The roomette is spacious enough for 2 people. If you had a chance to view our roomette review on our YouTube Channel you can see the differences between the top bunk and the lower bunk.
The other great thing about having a roomette is that your drinks and meal are included with your ticket. We don't have to worry about food or drinks. Bringing snacks along is a good idea also. The dining options were recently changed so be sure to check out our Amtrak food review video on YouTube to see the new meals and options provided.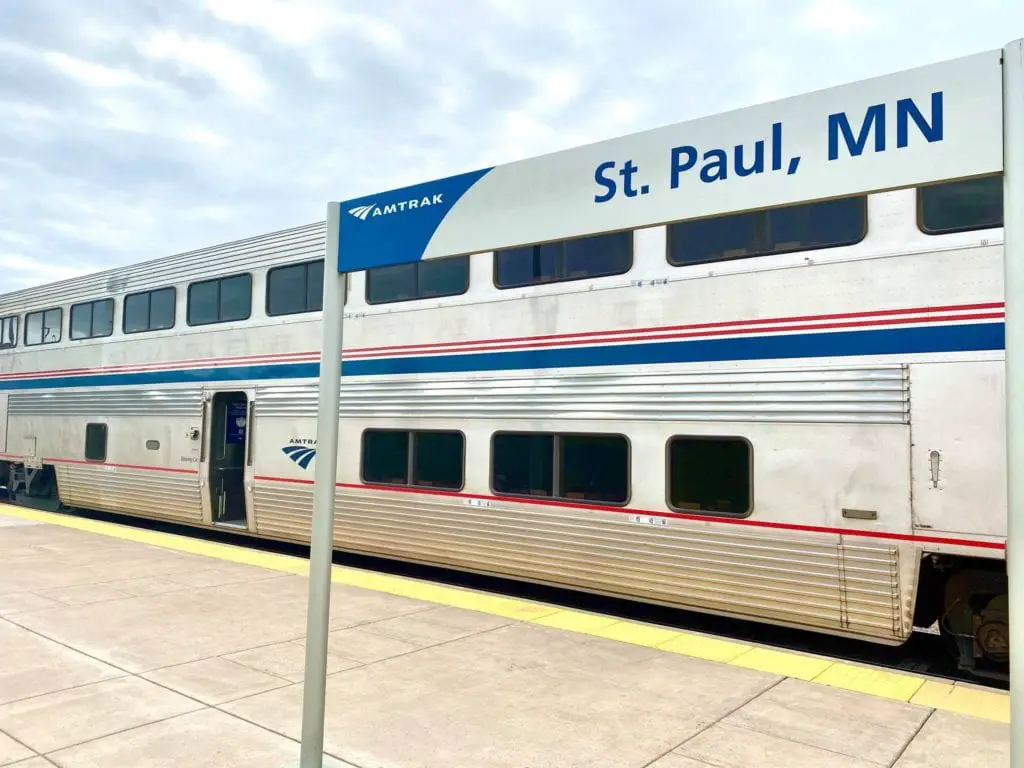 Logistics
A lot of people ask if you can get off the train and get on a different day, the answer is no. Similar to an airline ticket, you purchase your ticket to a destination, you can't use it as a hop on hop off ticket. You can get off the train for a few minutes at a time on the "fresh air" breaks but it's only for short periods of time. Pets are allowed on board but you must pay a fee ($25) they can't weigh more than 20 pounds and your total trip time can't be more than 7 hours. Reserve ahead of time because they only allow 5 pets on the train at a time.
One of the things that is a bit of a challenge for some on this train route is the lack of connectivity available. There is no WiFi on this train and you will have long periods of time without cell service. If you must have connectivity at all times, this is not the train for you. We didn't have any issues with it. One thing we did have a problem with was severe allergies after going through Moffat Tunnel as we crossed the Continental Divide. Head the warnings of the conductor and wear a mask while you are passing through.
Tags :
Amtrak
california zephyr