Yellowstone RV Trip Tips: How To Plan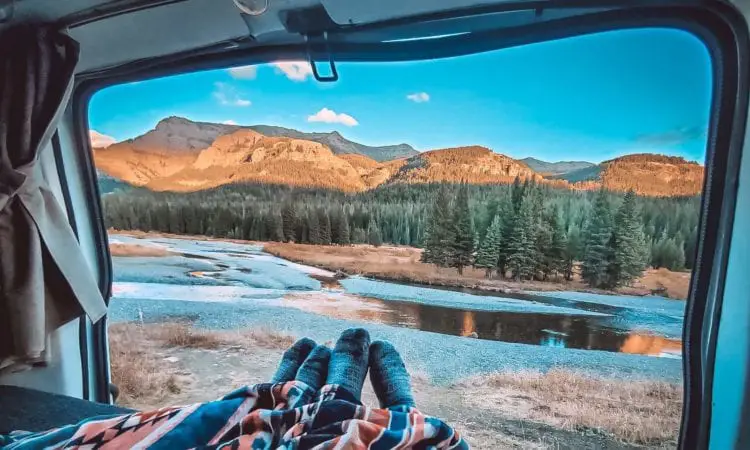 Camping In Yellowstone
Grounded Life Travel is supported by its audience. When you purchase through links on our site, we may earn an affiliate commission.As an Amazon Associate I earn from qualifying purchases. List of everything we use in our travels.
We loved our trip to Yellowstone National Park and wanted to share our Yellowstone RV trip tips. There is so much to plan before your trip to Yellowstone. We'll share the best time to go, where to park, planning your itinerary and how to prepare for your trip. This park is so popular it requires a lot of advance planning. We are here to help you get your trip started off on the right foot.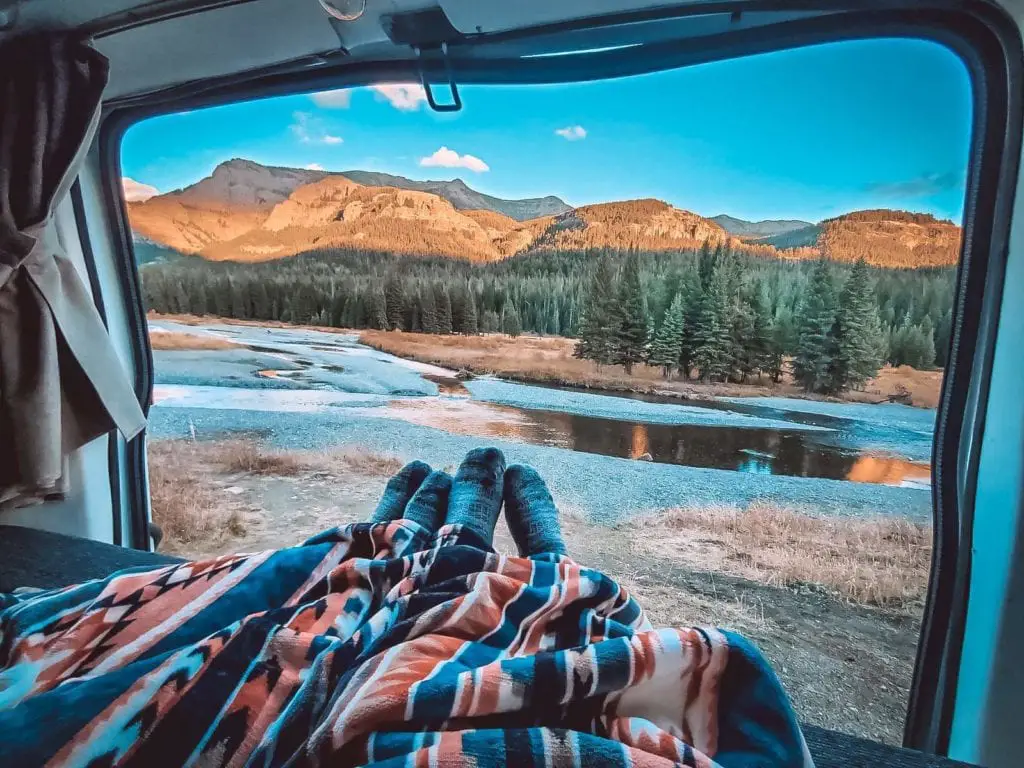 When To Visit
One of the best Yellowstone RV trip tips is knowing when to go to Yellowstone. You can encounter a lot of inclement weather in Montana/Wyoming area. The summers can be miserable hot and very busy but the winters bring road closures and extremely cold temperatures. We found September to be the best month to visit the park. Nearly 4 million people visit the park each year, most of them visit between June and August. Yellowstone recommends April, May September and October. September only gets about 16% of the average of annual visits. We were there in September and it was so nice to easily find parking, crowd free hikes and viewpoints. This is certainly a Yellowstone RV trip tip to take into account when planning your trip.
Where To Park
There are 12 campgrounds inside the park but only 5 of these can be reserved. Some of these campgrounds don't even open until mid June and close as early as mid September. The rates for these range from $15 to $47. You can also grab a spot outside the park. There are many RV parks within 10 miles of the park entrances. We chose to stay at the West Gate KOA. It was just 6 miles from the west entrance. This KOA had everything we needed and more. It was nice to be this close to the park without having to camp in the park. As I mentioned before the park is extremely popular and even though there are lots of RV parks and campgrounds, they go fast. Make your reservation as soon as you know you are going to Yellowstone. You will also find RV parking in almost all attraction lots making it easier for you to get in and out. This should be the top Yellowstone RV trip tip on our list.
Plan Your Route
One of the things we didn't expect was all the mountain passes and difficult roads we would be traversing in Yellowstone. This is an important Yellowstone RV trip tip so you don't get stuck in a difficult spot in your RV or camper van. You will certainly want to avoid Bighorn Mountains east of Cody, Wyoming as well as Beartooth Highway between the Northeast entrance and Red Mountain Lodge, Montana if the weather is bad. We stayed mainly in the west side of the park with the exception of our drive to Lamar Valley to see the wildlife at sunset.
Prepare For Sudden Weather Changes
The weather in Montana and Wyoming can be extreme with many changes happening during the night. Most of the park is situated at an elevation of at least 6,000 ft. The weather can be very unpredictable. It can rain, snow, be hot or cold in any month of the year. Be sure to bring layers to sleep at night too as the temps can change a lot at night. We were there in September and experienced highs in the 70's and lows in the 30's and it even snowed a couple nights.
Yellowstone RV Trip Tips
These are so many things to take into account when planning your trip to Yellowstone National Park. It's important to take into account these Yellowstone RV trip tips as you make your plans. If you have a pet, you should not bring them on this trip. There are very strict pet laws in Yellowstone to protect your furry friend. Yellowstone is bear country as well as many other wild animals who should not come in contact with your pets. Be prepared to be patient. Yellowstone is crowded and traffic jams are harder to maneuver in an RV/camper van. There are so many great photo opportunities at this park, so bring your equipment. Be aware that there is minimal to no cell service in the park. This is a great time to unplug and enjoy life to the fullest.
Tags :
yellowstone national park