West Yellowstone: Best City To Stay In Near Yellowstone
Grounded Life Travel is supported by its audience. When you purchase through links on our site, we may earn an affiliate commission.As an Amazon Associate I earn from qualifying purchases. List of everything we use in our travels.
Yellowstone National Park is one of the most popular national parks in the US. It's also one of the largest. It's almost like going to Disney. One of the things that we get asked most is what the best city to stay base out of. There are several entrances to the park. We did extensive research so you don't have to. The best city to base out of is West Yellowstone, Montana. Yes, you will be staying in Montana but don't worry, Wyoming is just minutes away. Let me share some highlights from this sweet, little town.
Where To Stay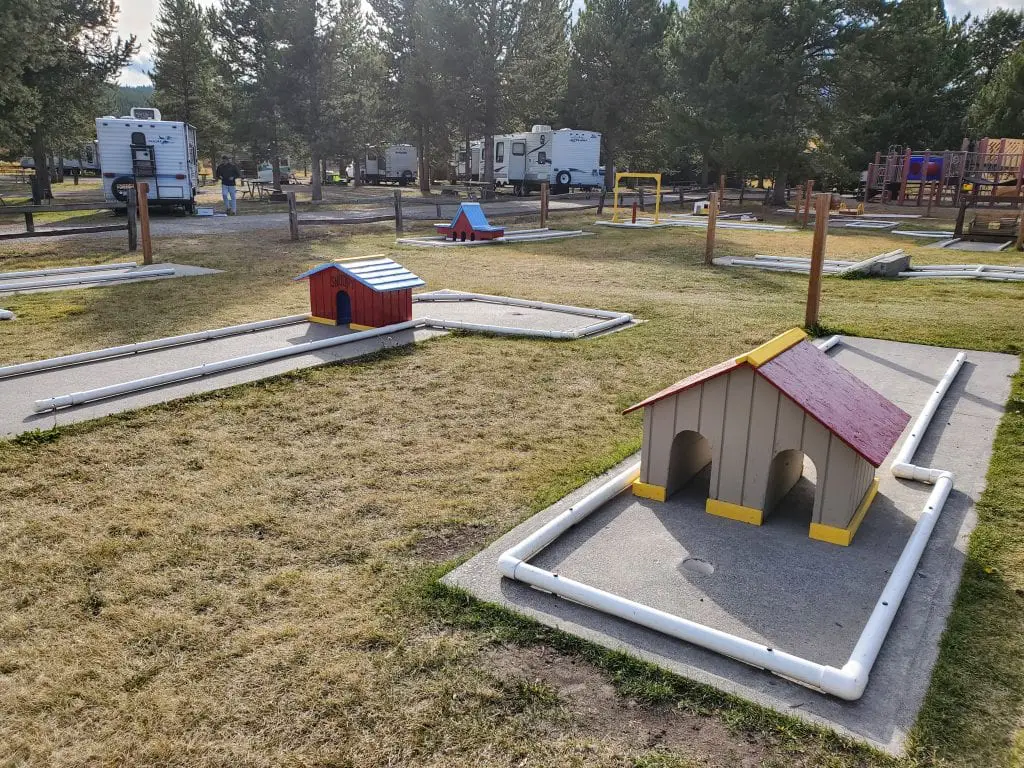 We arrived to West Yellowstone in our camper van. There are 2 KOA campgrounds about 6 miles from the West entrance to Yellowstone. We stayed at the West Gate KOA, this one is closer by about 1 mile. This was a very nice, large campground. They had great individual showers and plenty of bathrooms. I did not have to wait at all to use the bathroom or the showers. We also used the laundry facilities a couple times. There was a playground as well as mini golf available on site. If you are not camping there are several hotels in town like, Yellowstone Lodge, Stage Coach Inn, Gray Wolf Inn & Suites, Best Western Desert Inn and Days Inn to name a few. To be honest, camping is the best way to stay in West Yellowstone.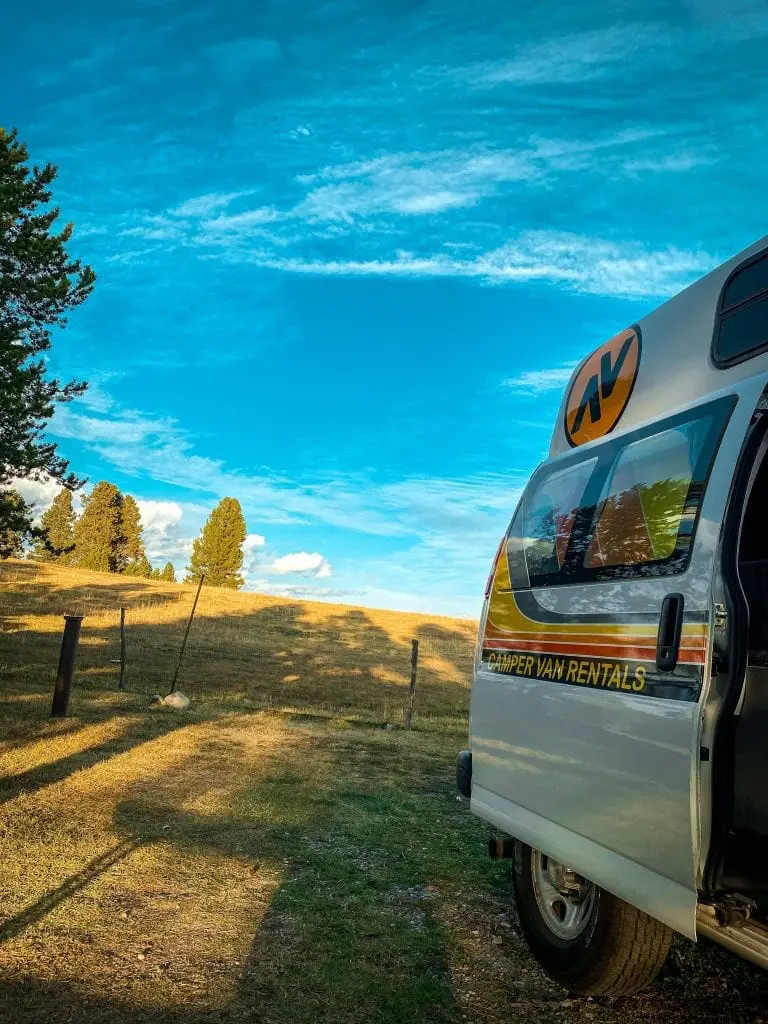 Where To Eat
There is lots of great food in West Yellowstone, Montana. One of our favorites was the Wild West Pizzeria and Saloon. This is the best pizza in this area. We ate in and had a great experience. The staff was good and the pizza was amazing. Our other favorite was food truck located next to the Conoco gas station in town, Taqueria Malverde. This place was delicious. You got so much food and the tortillas are made fresh each day. There are lots of bars and saloons in the area so you won't run out of places to eat and drink.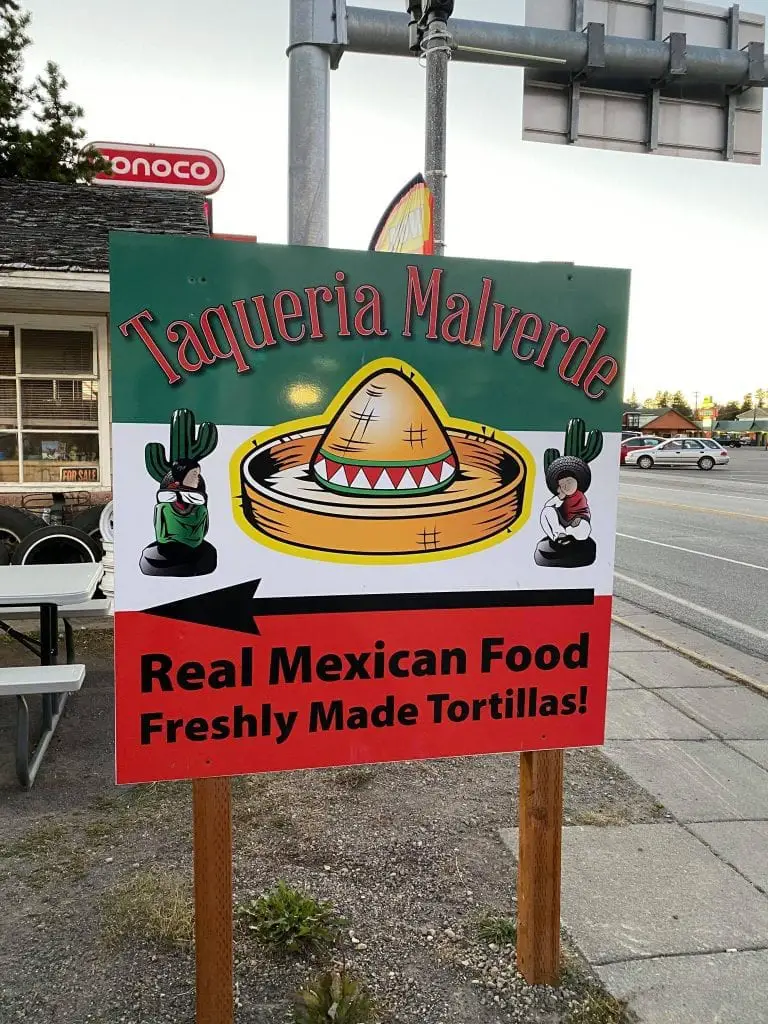 Why You Should Stay Here
West Yellowstone, Montana is the city that stays open the longest into the year and offers the most services of any gateway city. The campgrounds will start to close down on October 1st, but you'll still be able to find hotels that are open.
West Yellowstone was built just outside the West entrance to Yellowstone, so you will have easy access each day of your visit. You will also find the cheapest gas in this town in West Yellowstone. Don't be fooled and buy it about 30 minutes outside of the park where it is higher, since West Yellowstone is an actual city, the gas is reasonable. If you are looking to relax and do a little shopping, West Yellowstone has lots to offer. You will not regret choosing this as your home base for exploring West Yellowstone.
You'll also be closer to the main attractions than other entrances if you stay at West Yellowstone. From the south entrance it is a long road through really nothing for at least 30 minutes until you start to see things, and even further from the east entrance. The West Yellowstone entrance is so convenient, that it is probably better to camp there than in a remote area of the park, especially if you need hookups or services.
Even if you are staying at one of the park campgrounds, you'll likely end up venturing into West Yellowstone for cheaper gas and food at some point during your trip, so staying there isn't an inconvenience at all.
In the map below we show the park entrances and also how close the West Gate KOA is to the West Entrance. In the middle you'll see Old Faithful. You are closer to Old Faithful and many other points of interest from the KOA than you are from the other park entrances!
If it is your first visit to Yellowstone National Park, you should give West Yellowstone, Montana a try.
Tags :
national parks
yellowstone
yellowstone national park