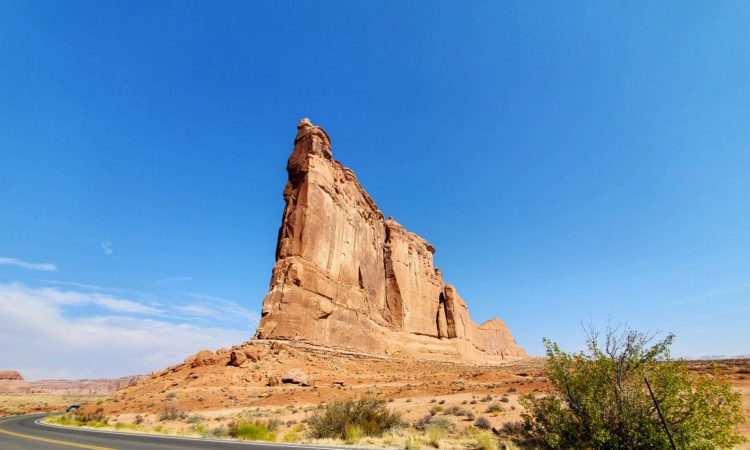 Grounded Life Travel is supported by its audience. When you purchase through links on our site, we may earn an affiliate commission.As an Amazon Associate I earn from qualifying purchases. List of everything we use in our travels.
Visiting Arches National Park In March seems to be a spring break tradition for many. It's starting to warm up and the desert flora is emerging with new buds of life. The days are getting longer so there is more time to hike and sightsee.
Winter tends to produce quiet, sedentary bodies that get anxious to move when the season starts to change . Families are restless to get out into the great outdoors and catch some Vitamin D and fresh air after being cooped up for months.
School is out for a week or two in March or early April which gives families time to plan a special vacation itinerary. Could that include such a trek as Visiting Arches National Park in March?
Is It Warm Enough to Visit Arches National Park this time of year?
So many parts of the world are buried under snow all winter long. When the calendar indicates March has arrived, most people in the Northern Hemisphere quietly celebrate as they daydream about sunscreen and barbeque.
Although Visiting Arches National Park In March won't have you packing your halter tops or bikinis, the weather definitely warms up enough to enjoy hiking, biking and sightseeing in comfort.
In March, average high temperature in Moab, the host city to Arches National park, is 60 degrees Fahrenheit. This is a lovely temperature when you are doing any physical activity. The average low is still a little chilly at 34 degrees. But if you're bundled up and sitting by a campfire, even this can be cozy.
Will There be crowds in Arches in March?
Many families and college students are ready for a vacation in March. Therefore, an uptick in patronage by the middle of March will definitely be seen. The good news is that March is one of the months where there are still fewer crowds even with spring break vacationers. The first two weeks in March will still be relatively slow in terms of visitors to the park. If you don't have a school aged child going with you, you should shoot for this time, specifically.
Even if you do go during spring break, you will have a good chance of avoiding crowds if you choose to see the sights early in the morning or after 2pm. There is plenty to do outside the park when there may be hordes of people inside the park.
What Is There To Do Near The Park?
If you would like to take a day to explore outside the park, there are an abundance of activities within easy driving distance of Moab and Arches National Park.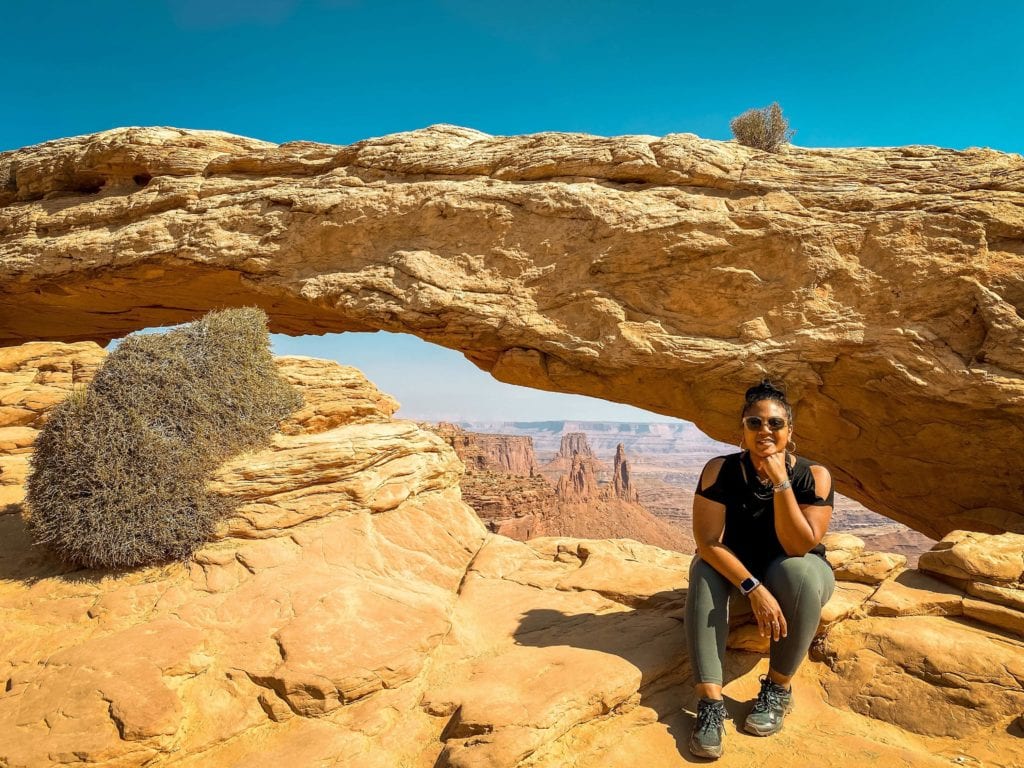 Canyonlands National Park
Canyonlands National Park is a part of the mighty five national parks in Utah. If you are visiting Arches National Park, you would be remiss to skip this beautiful part of Utah. Sitting only 30 minutes by car from Arches, Canyonlands can be explored in a day or a month. There are so many intricate trails and vista viewpoints you can sightsee by car or by hiking. Being the largest National Park in Utah, it is divided into sections. You may want to pick a section to whet your appetite and then plan a more detailed trip on your next spring break.
Dead Horse Point State Park
Many have said that Dead Horse Point State Park has been overlooked by the National Park Service. When you are there, you can't help feel that it should be included among the greats. It has that national park feel. I guess the great state of Utah wanted to keep it all for herself. The scenery is reminiscent of the Grand Canyon but has a more tangible feel.
There's no shortage of activities at this park. Hiking, biking, camping and even boating can be enjoyed in and around the state park. Clocking in at only 36 minutes away from Arches National Park, it's definitely a state park you should put on your list.
Dinosaur tracks and Petroglyphs
There are so many historical sites and museums to visit in and around Moab, you might need an additional week of vacation to see them all. Potash Road Dinosaur tracks and petroglyphs and Bull Canyon Overlook are just a couple of the many areas to see fossils, tracks, petroglyphs and pictographs. These areas are so educational and most of them are free to the public. Who says you can't do school on spring break vacation?
Where can I stay in Arches National Park in March?
Moab is the host city to Arches National Park and it has all the conveniences that you might require on your vacation. In addition to 27 restaurants, there are 25 hotels and motels to choose from in the Moab area.
If you want to have more of a feeling of home, there are a multitude of Airbnb's and bed and breakfast inns to choose from. Make sure you reserve early as spring break may be a time that goes fast.
There is also the option of camping or Rving in or around Arches National Park. To really get the feel of the park, immerse yourself in all it has to offer day and night. Camping is an option in Arches National Park. Devil's Garden has reservable campsites starting March 1st. So make sure you are one of the first people online to get a coveted spot.
How Many Days Do You Need To Explore Arches National Park?
For The Scenic Driver
This is really a loaded question, because it depends on the traveler. Are you a person that likes seeing the sights from the front seat of your car? If so, you may only need one day. The main park road is 18 miles long and stretches to Devil's Garden where it ends. There are plenty of rock formations and arches on this scenic drive that you can see without even getting out of your vehicle.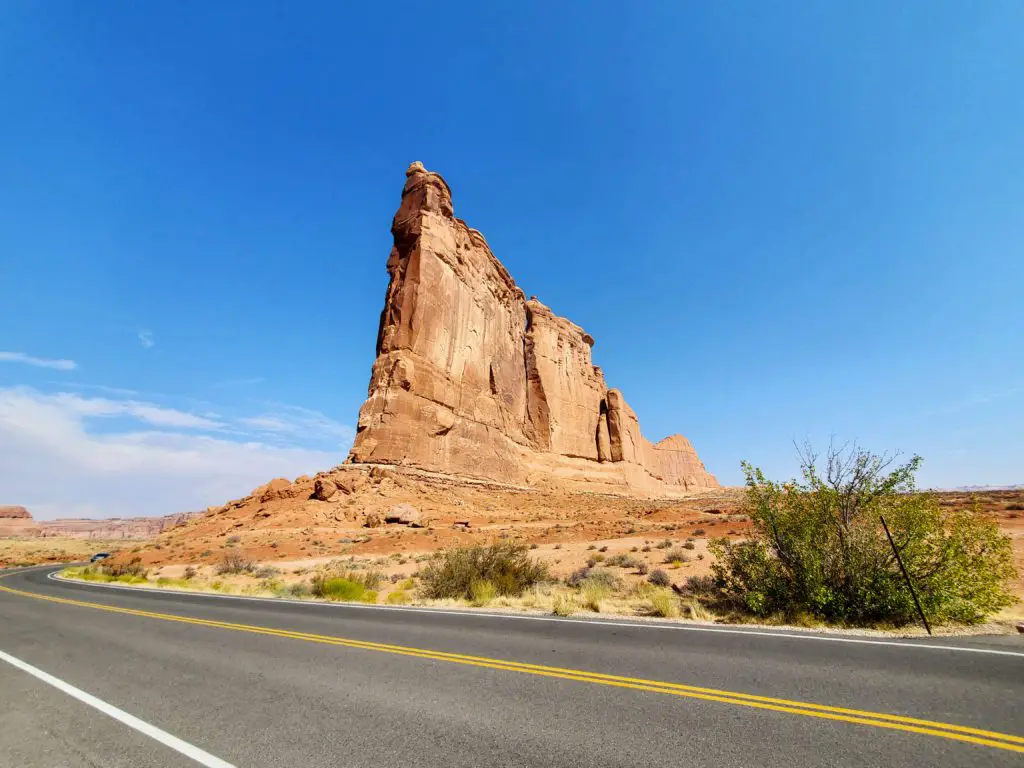 For The Easy Stroller
Are you the type to drive through the park and walk to the sights that are an easy stroll? If this is the case, you could see most of these areas in a couple of days. It's a helpful practice for visitors to drive to the back of the park and walk to Landscape Arch which can take you as little as 30 minutes.
Delicate Arch can be viewed from a distance at the lower viewpoint. This can take as little as five minutes. You can stroll to Double Arch, The Windows and Balanced rock in as little as 15 minutes.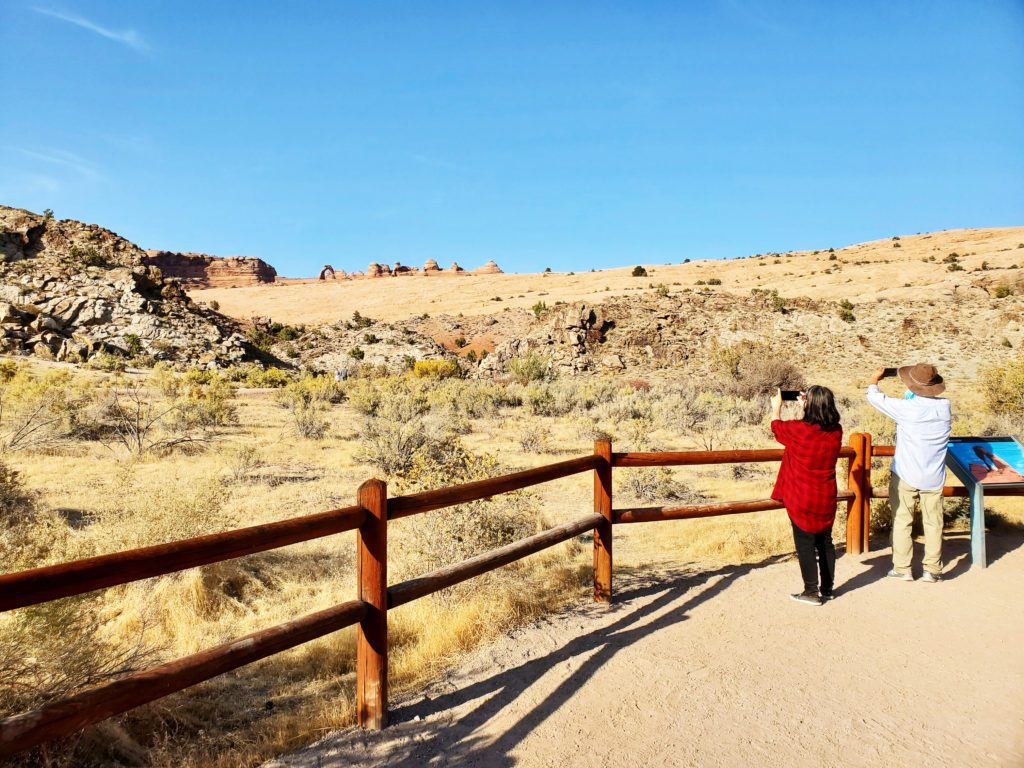 Of course, you could take much more time at each one of these areas of interest, but you could definitely break these up into two days of sightseeing and easy walking.
For The Hard Core Hiker
There are over twenty miles of difficult trails in Arches National Park. The Primitive Trail at Devil's Garden is 7.8 miles and is jammed packed with sandstone formations, arches and gorgeous viewpoints. This could be done in half a day, or you could take an entire day. This would give you time to immerse yourself in the artistry of the park.
You could also take a day to hike Tower Arch and Delicate Arch. These can be more intense due to steep terrain so you may want to allot more time. You could combine all of the difficult hikes along with some easier strolls and seven days would be sufficient in the park.
March can be a wonderful time to see Arches National Park. With a little planning, you can have a vacation that will go down as one of your favorites.